Alapar is one of those restaurants I had already fallen in love with a little bit before I even visited. My expectations were through the roof! And not surprisingly, my expectations were both met and exceeded.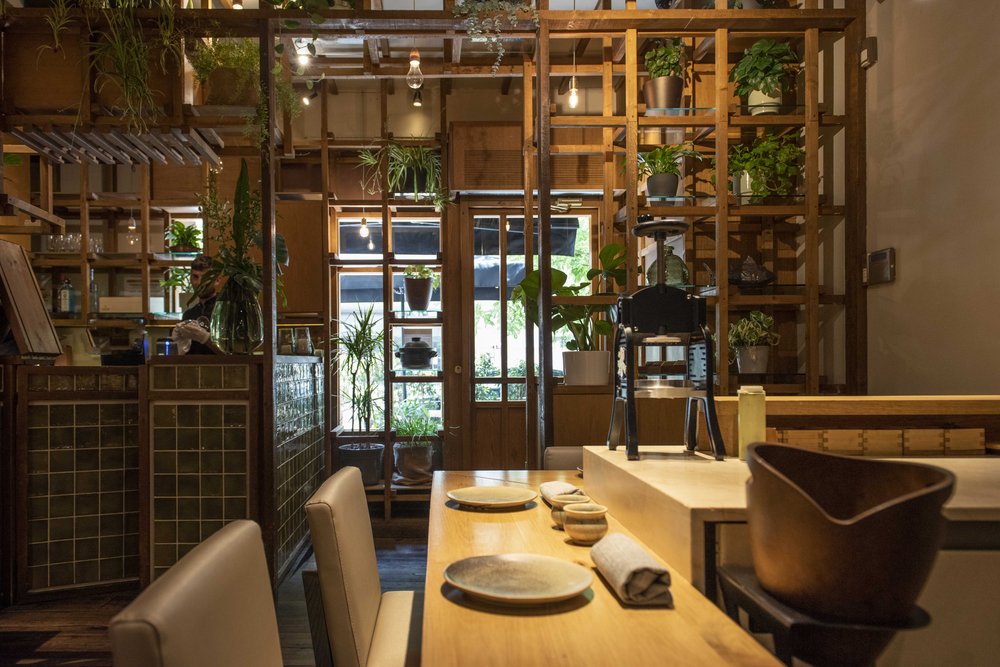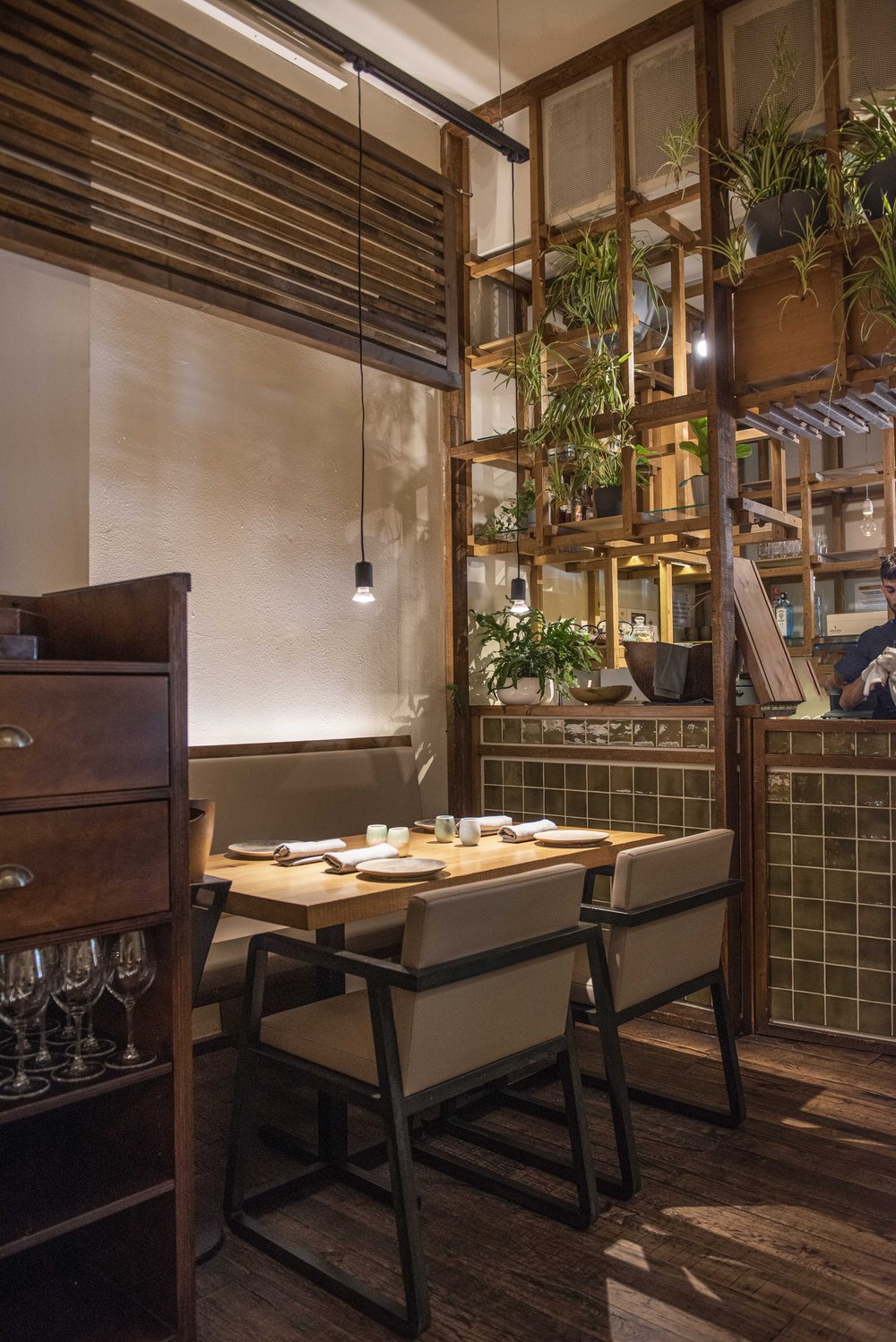 Jaume Marambio and Vicky Maccarone (both with solid experience in high-end restaurants such as Tickets, Pakta, Hoja Santa, and more) have created something truly unique in their restaurant in Poble Sec. This taverna is beautiful and so charming, and I loved sitting by the bar watching the chefs work away.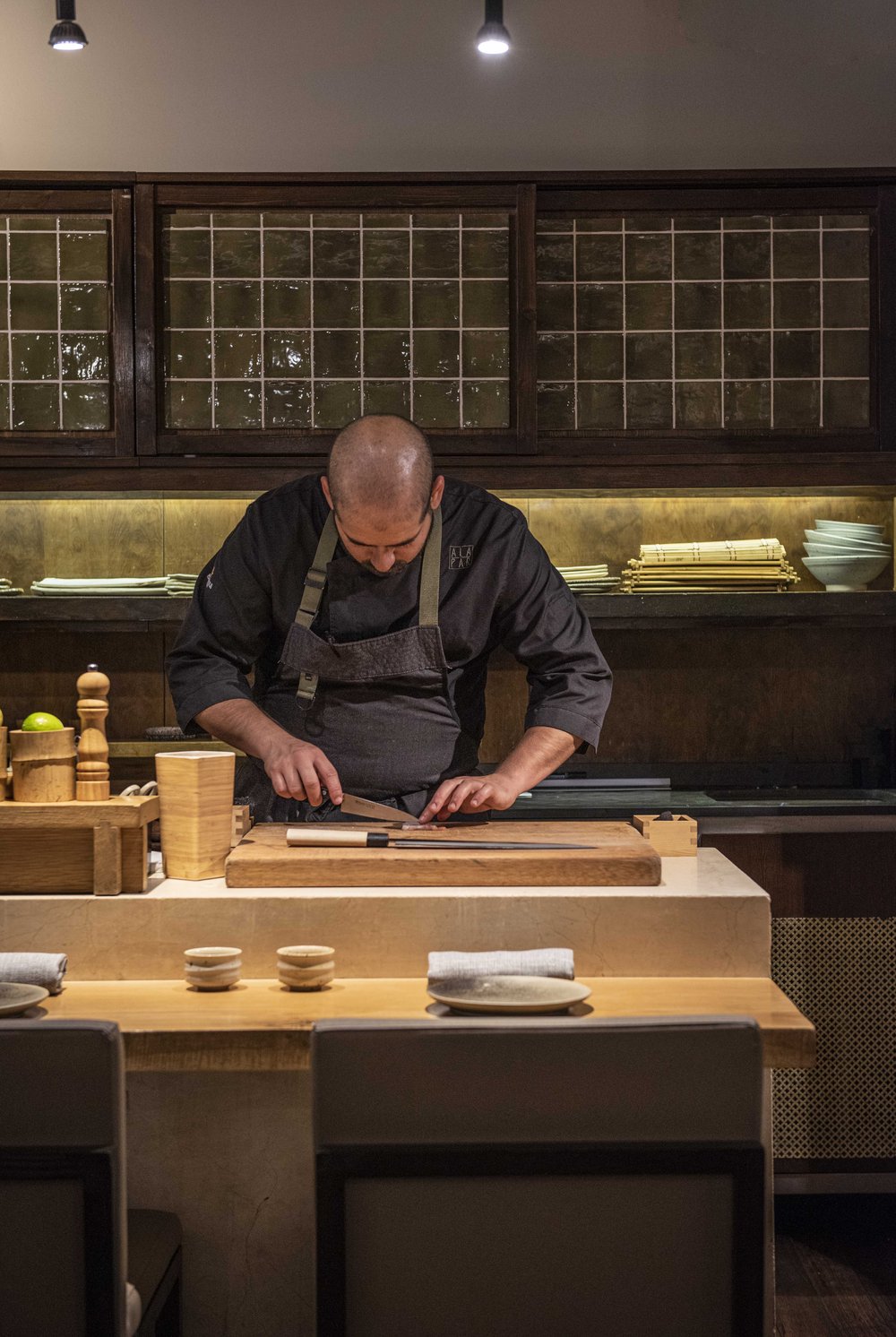 The menu is short and sweet, just the way I like it. It's all about local seasonal produce, with the menu divided into montaditos, nigiris, starters, stews, items from the grill, and desserts. Everything is very Mediterranean, but with Japanese brushstrokes, flair, and technique. Not an easy feat to mix these two and keeping it credible, but they make it seem easy breezy.
We started with an aperitif: watermelon dices infused with dashi shoyu, with a cup of soft sake to wash it down with. From here, they took us on a journey with nigiris: beautiful tuna, and a shrimp marinated in ponzu sauce with a touch of horseradish (I adore horseradish). We tried two montaditos: one with foie and bonito tuna and another one with an incredible grilled piece of bread, egg, and pancetta. Incredible! All of this paired with a lovely wine: I really urge you to make the most of their wine list.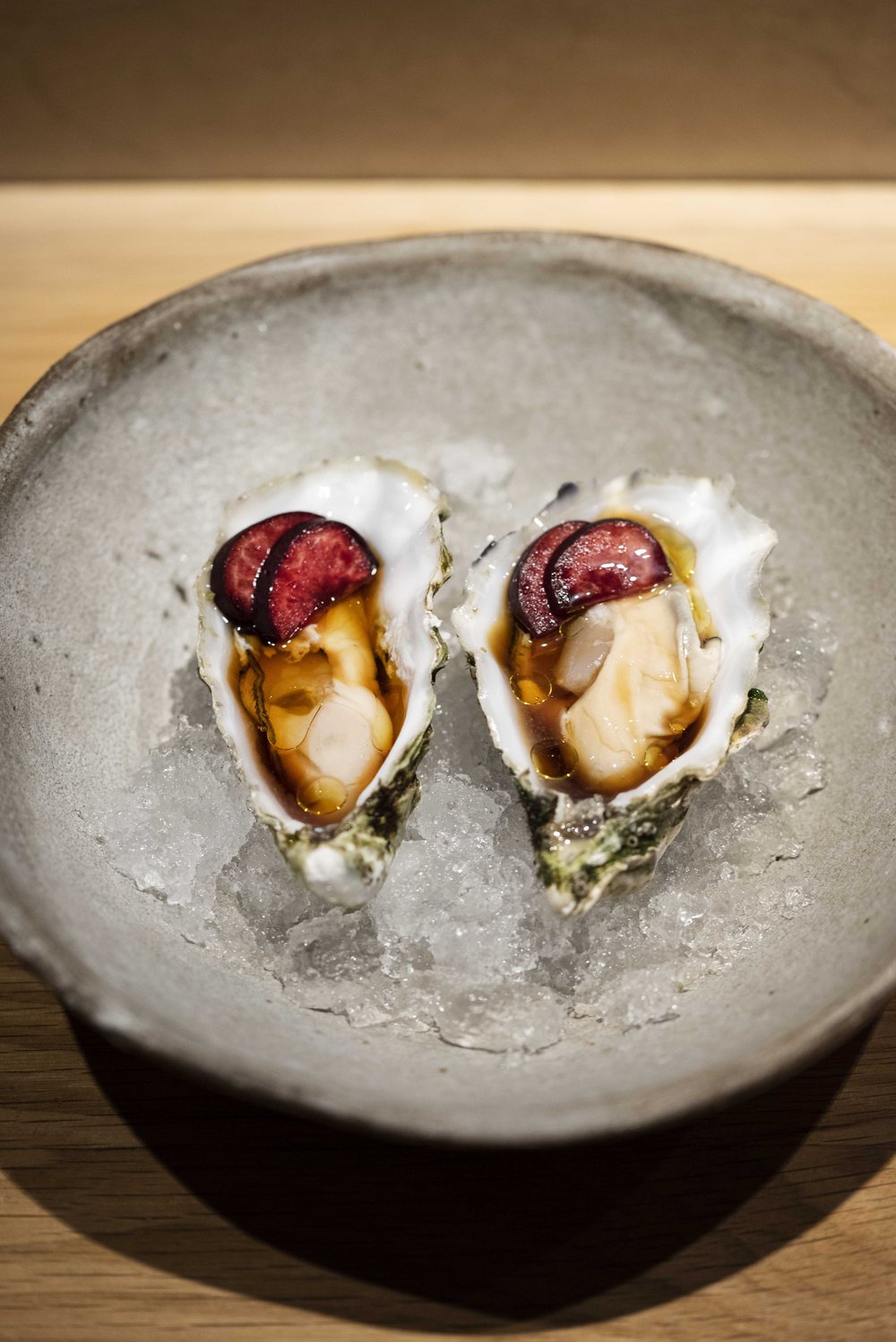 The oysters are seasonal; at the moment of writing, cherries are in season, and together with a touch of ponzu, these were divine. The beef tataki (aged 30 days) was not only beautiful to look at but also delicious, and the fricandó with fish and miso was incredibly comforting. The last savory dish was filled squid, and we were about to burst.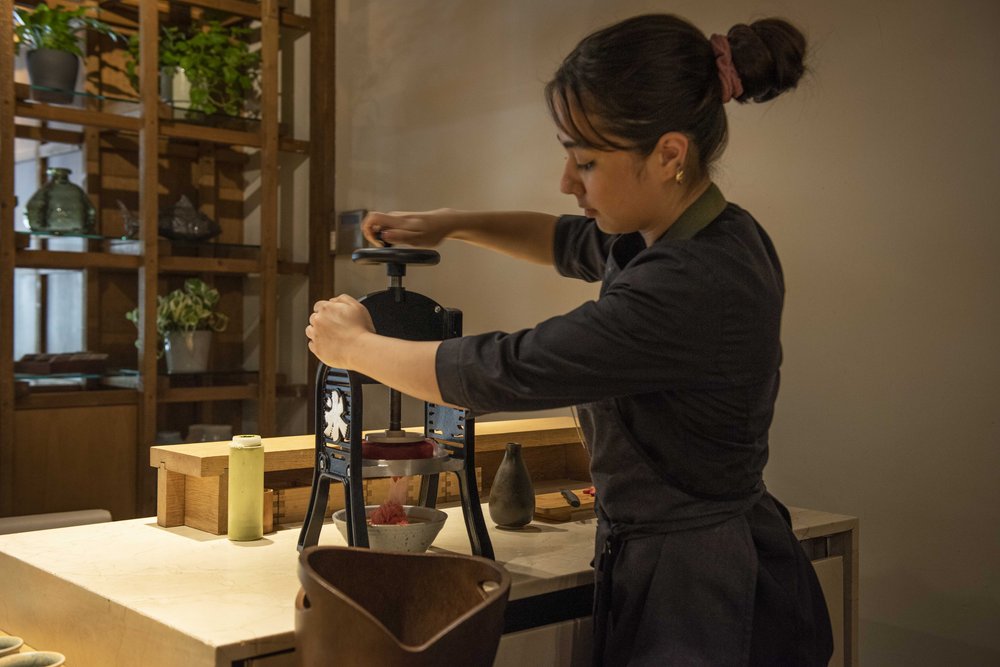 I love a genius dessert menu, and Alapar delivers. See that contraption above? It's a kakigori machine, and the kakigori was prepared right in front of us. It came served with English cream and black sesame, and dill..! They paired it with a glass of incredible champagne, and the pairing was so spot on that it blew my mind a little for every mouthful and sip I took.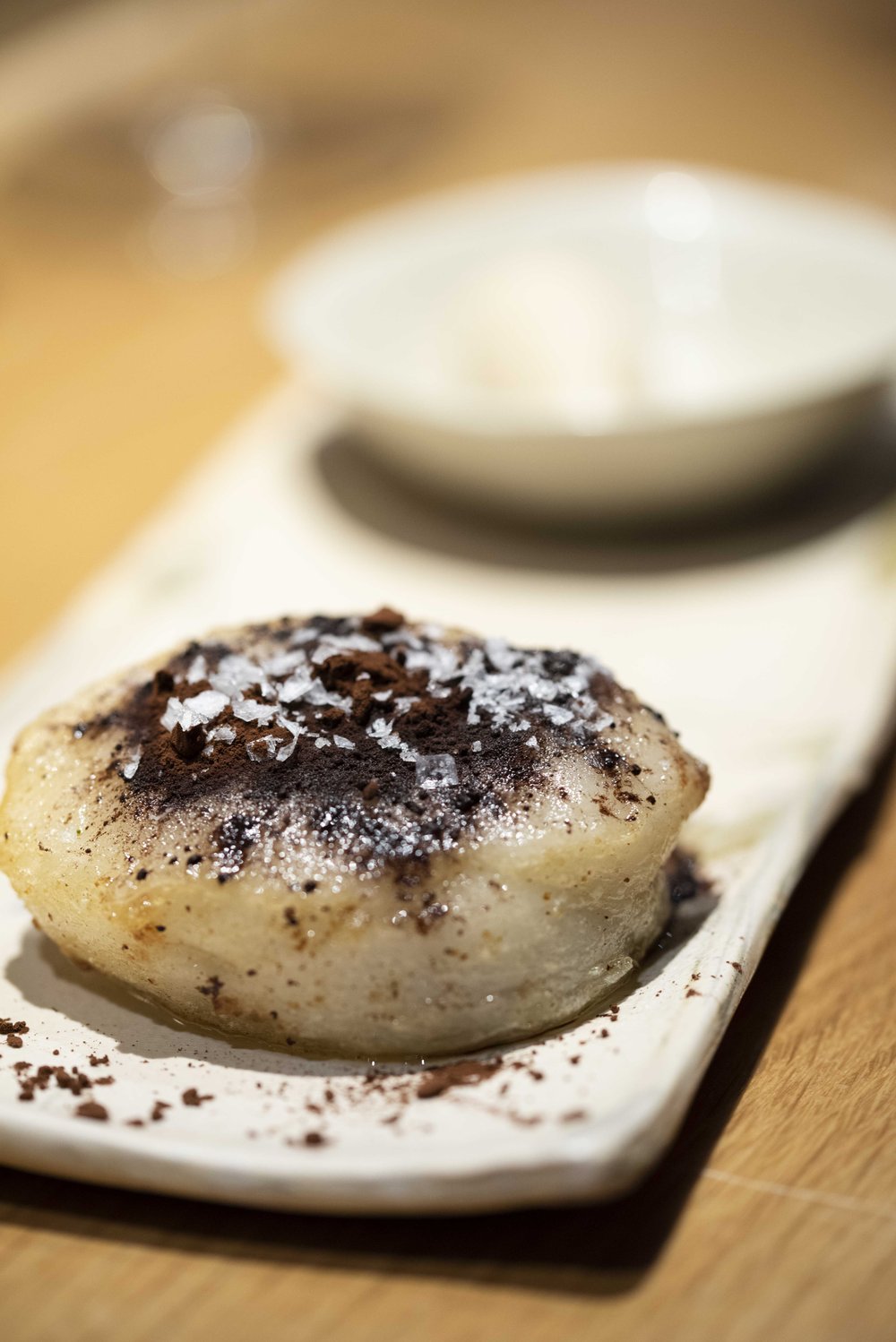 I couldn't leave without trying another dessert that caught my attention. It was a mochi, filled with grilled chocolate (!), served with a coffee ice cream. It was fantastic, with that delicious runny chocolate inside.
Alapar is a must-visit. It's perfect for a treat, a special occasion, or a lovely experience with your food-loving friends. I love that it's run by this lovely couple, and the staff is so friendly. It is unique and with its own firm identity, presenting us with something fun and different.
Alapar, Carrer de Lleida 5, Barcelona (Poble Sec).
Note: This article is curated from Barcelona Food Experience's RSS Feed. To read the original article, click here.