Barcelona, the city that never sleeps, is a top destination for solo travelers looking for a vibrant nightlife experience. From trendy bars to legendary nightclubs, this Spanish gem has everything a solo traveler needs to dance the night away and make unforgettable memories. Whether you're a seasoned partygoer or simply looking to experience the city after dark, Barcelona's nightlife has something for everyone.
Clubs
Of course, no guide to Barcelona's nightlife would be complete without mentioning the city's legendary nightclubs. Places like Razzmatazz, Pacha, and Shoko are known for their world-class DJs and unforgettable parties. These clubs can get crowded, but they're a must-visit for anyone looking to experience Barcelona's wild side.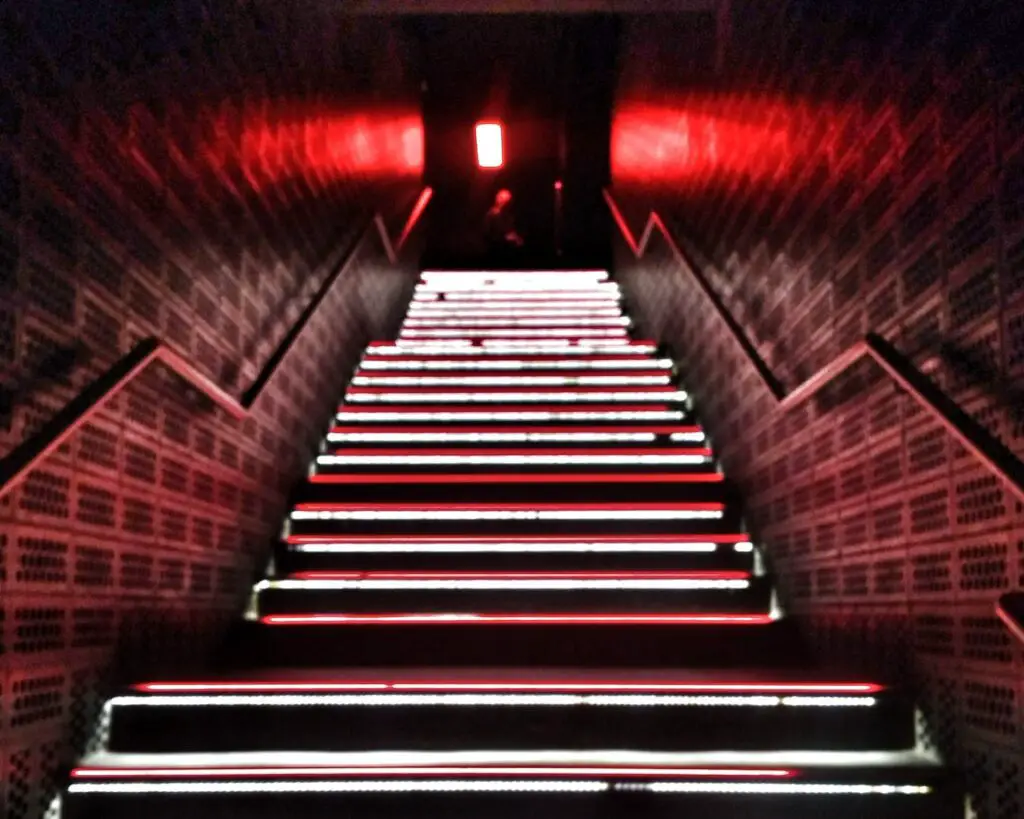 Razzmatazz
First up is Razzmatazz, one of the biggest nightclubs in Barcelona. With five different rooms playing different genres of music, it's impossible to not find something that suits your taste. The club has hosted some of the biggest names in the music industry like The Chemical Brothers, Arctic Monkeys, and Ed Sheeran. It's also a great place to meet locals and other travelers alike.
Apolo
For those looking for a more laid-back atmosphere, Apolo is a great choice. The club has two different rooms, each with its own vibe. The main room plays indie and electronic music while the smaller room plays more eclectic tunes. The club also hosts live music events, so make sure to check their schedule before heading over.
Jamboree
If you're into jazz music, then Jamboree is the place to be. The club has been around since 1960 and has hosted some of the most famous jazz musicians like Chet Baker and Count Basie. The intimate atmosphere of the club makes it perfect for solo travelers looking to relax and enjoy some good music.
Eclipse
For those who prefer a rooftop view, Eclipse at the W Hotel is a must-visit. The club offers stunning views of the city and the Mediterranean Sea. It's also a great place to try some signature cocktails and enjoy the company of other travelers.
Neighborhoods
One of the great things about Barcelona's nightlife is that it extends far beyond just the club scene. The city's bars are a hub of activity, particularly in the trendy neighborhoods of El Raval and Gracia. Here, you'll find everything from cozy wine bars to rowdy sports bars, providing a space to unwind and socialize with locals and other travelers alike.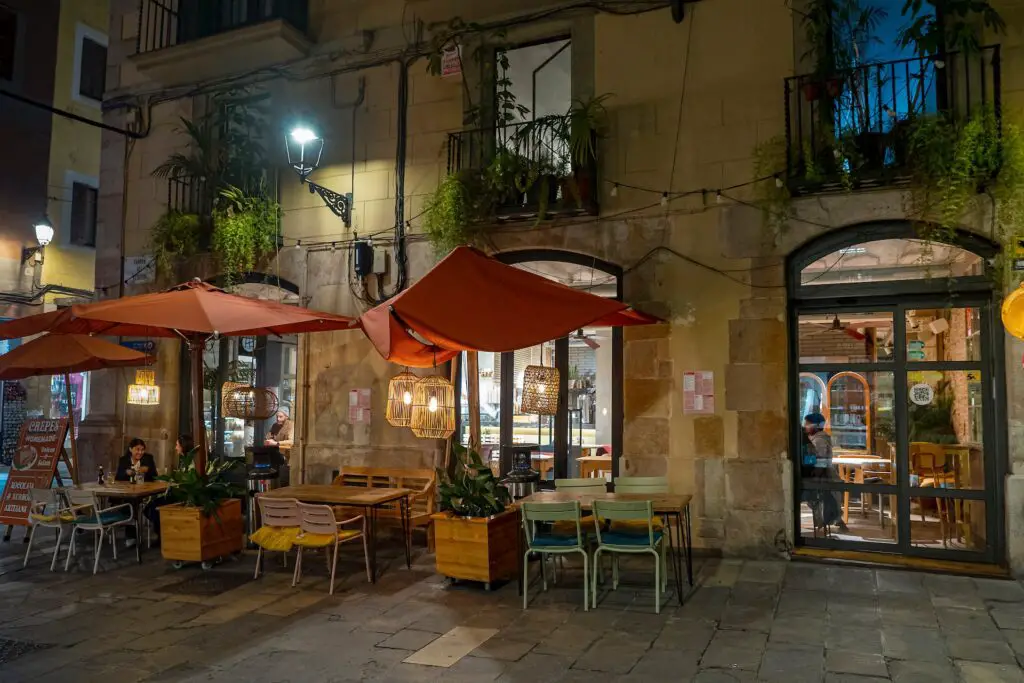 Gothic Quarter
First on the list is the Gothic Quarter, a labyrinth of narrow streets and historic buildings that come alive at night. This neighborhood is where you'll find some of the city's most iconic bars, like Els Quatre Gats, which was frequented by Picasso himself. Other popular spots include Plaça Reial, a bustling square with a variety of bars and restaurants, and Bar Marsella, a legendary absinthe bar that's been around since 1820.
Eixample
If you're looking for something a bit more upscale, head to the Eixample neighborhood. Here, you'll find some of the city's most luxurious bars and clubs, like Opium and Sutton. These venues attract a more upscale crowd, making them a great place to meet new people and socialize with fellow solo travelers.
Gracia
For those who prefer a more laid-back atmosphere, Gracia is the perfect neighborhood to explore. This bohemian area is home to a variety of bars and restaurants, many of which offer live music and a relaxed vibe. Some of the most popular spots include La Sonora de Gracia and Plaça del Sol.
El Born
If you're looking for a more local experience, then head over to El Born. This neighborhood is known for its small bars and cafés that offer a relaxed atmosphere. It's a great place to grab a drink and chat with locals.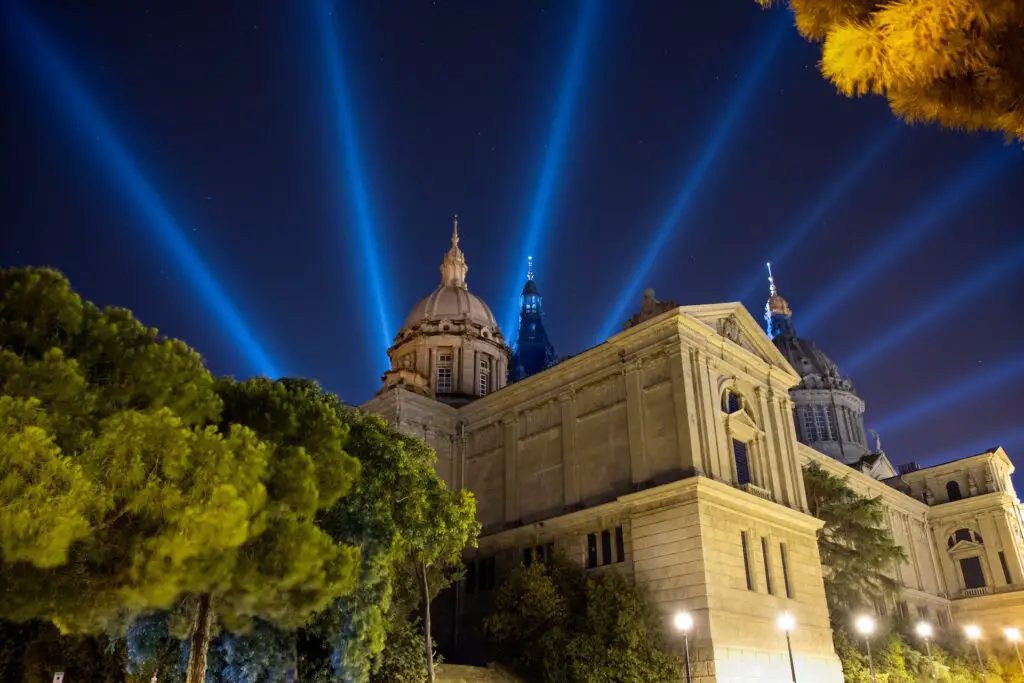 Sala Montjuïc
Finally, if you're looking for a unique experience, then visit Sala Montjuïc. It's an open-air cinema that screens classic movies in the Montjuïc Castle. You can bring your own picnic basket and enjoy the movie under the stars.
The Bottom Line
Barcelona's nightlife is a must-see for any solo traveler. From its world-renowned clubs to its cozy bars and cultural events, the city offers a diverse and exciting range of options for those looking to explore after dark. By taking a few precautions and staying aware of your surroundings, you can enjoy all that the city has to offer and make memories that will last a lifetime.
Barcelona is generally a safe city but taking a few precautions can help ensure that you have a great time without any issues. As a solo traveler, it's important to stay safe while exploring Barcelona's nightlife. Stick to well-lit areas and avoid walking alone late at night. If you're planning to drink, pace yourself and be aware of your limits. It's also a good idea to let someone know where you're going and when you expect to return. With that said, put on your dancing shoes and get ready for a night you'll never forget.