Barcelona, the vibrant capital of Catalonia, is a city that's best discovered by foot and public transportation. With its efficient and comprehensive system, solo travelers can seamlessly navigate their way through this picturesque city. Whether you're planning to explore the city's incredible architecture, stunning beaches, or culinary delights, we provide you with essential tips for making the most out of Barcelona's public transportation—ensuring a stress-free and adventurous solo travel experience.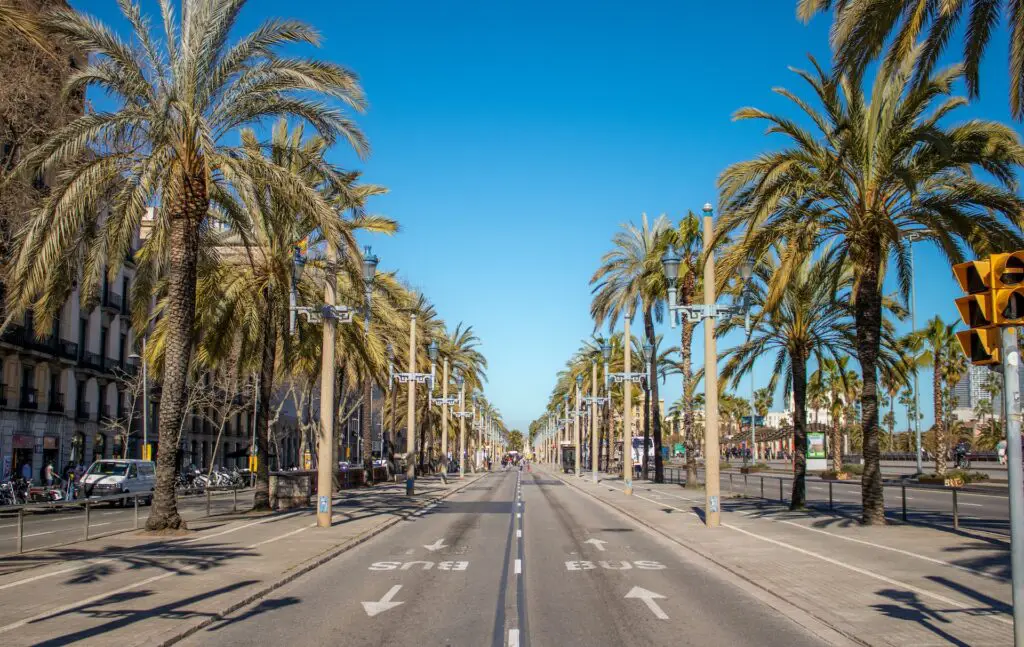 Getting Started: The Ticket to Ride
To hop on board Barcelona's public transportation, it's essential to purchase a ticket. The TMB (Transports Metropolitans de Barcelona) offers several ticket options varying from single-ride tickets to day passes. For solo travelers looking to explore the city extensively, the Hola BCN! Card is an excellent choice. This unlimited travel pass grants you access to Barcelona's metro, bus, tram, and local train networks, ensuring hassle-free transportation throughout your stay.
Mastering the Metro Maze
Barcelona's metro system is undoubtedly one of the most efficient ways to get around. With an extensive network of 12 lines and 185 stations, getting from one point to another is made easy. The metro operates from 5:00 am until midnight, with extended hours on Fridays and Saturdays. Simply download a metro map or pick up a physical copy at any station, and you'll be ready to explore.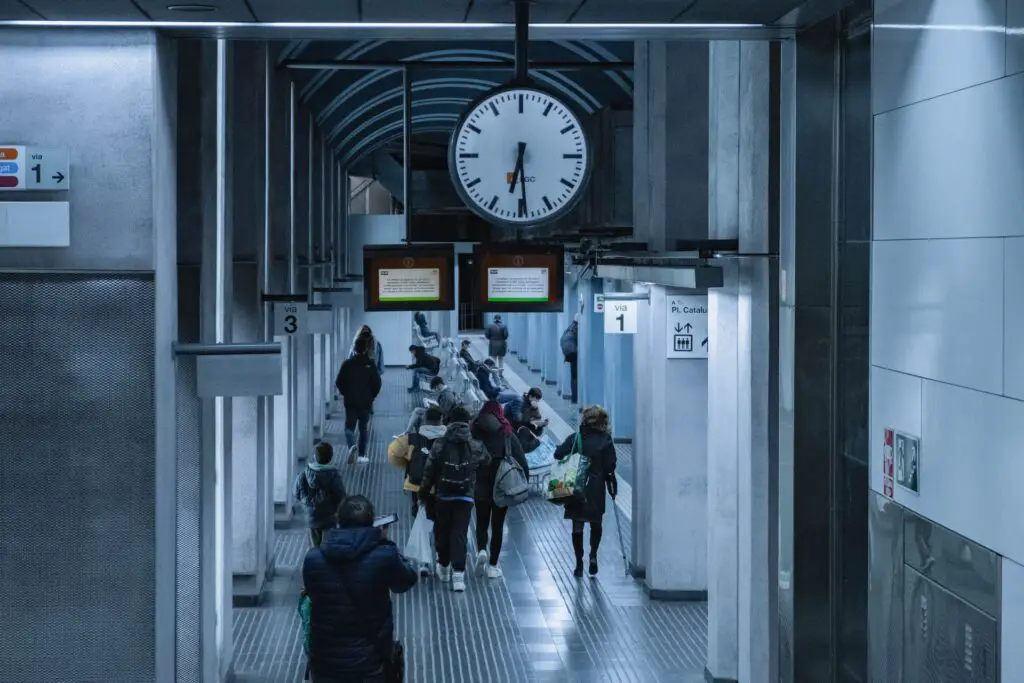 The Art of Timing
When it comes to public transportation, timing is everything. Barcelona's transport system is generally punctual, especially during peak hours. However, if you're looking to avoid crowds and enjoy a more relaxed travel experience, it's advisable to plan your journeys outside rush hour, typically before 7:30 am and after 9:30 am. This will ensure more space and a chance to appreciate the city's beauty without the hustle and bustle.
Exploring the Bus Routes
While Barcelona's metro is undoubtedly efficient, exploring the city by bus can be an enchanting experience. With over 100 bus routes that run throughout the city and the entire night, you can easily reach even the most remote attractions. Furthermore, traveling by bus gives you the opportunity to soak in the scenic views and take in the various neighborhoods of Barcelona along the way.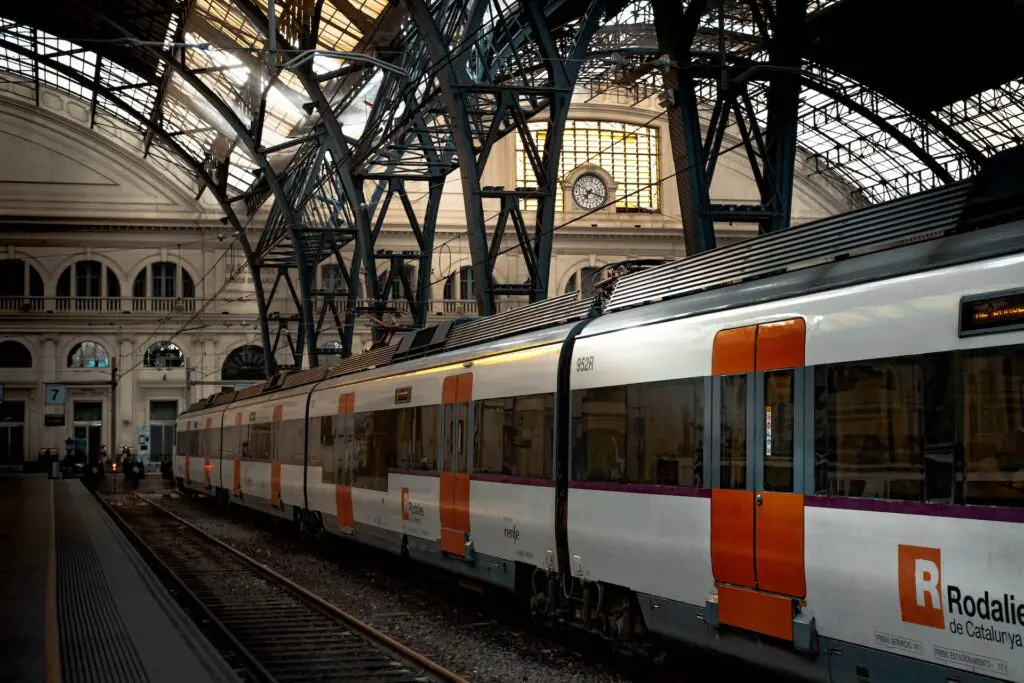 Navigating the Suburban Train System
Beyond the city limits, Barcelona's suburban train system is a convenient and cost-effective way to visit nearby attractions such as Montserrat or the beautiful Costa Brava. These trains operate frequently, ensuring easy access to the city's outskirts. Be sure to check the train schedule before embarking on your day trip and leave ample time for exploration.
The Marvels of Mount Tibidabo
For breathtaking panoramic views of Barcelona, a trip to Mount Tibidabo is a must. This iconic mountain can be reached by a combination of public transportation and a funicular railway. Start your journey by taking the metro to the Avinguda Tibidabo station, followed by a bus ride up the mountain. Once there, hop on the funicular railway that takes you to the summit, where you'll find the Tibidabo Amusement Park and the stunning Temple Expiatori del Sagrat Cor.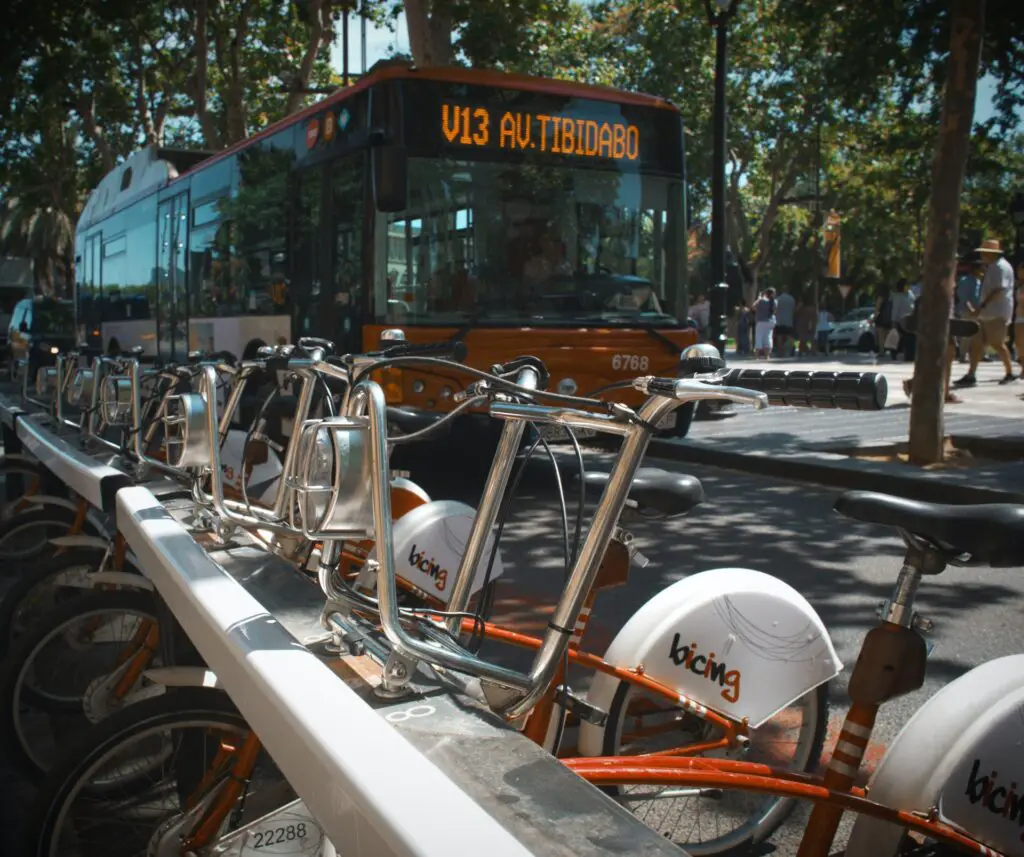 A Beach Escape: Barceloneta and Beyond
Barcelona's public transportation system effortlessly connects solo travelers with the city's beautiful beaches. Barceloneta, the most popular beach in Barcelona, can be reached by taking either the metro (Line 4) or the bus (Line D20, H14, V15). If you're looking for a quieter beach escape, journey a bit further to the beaches of Nova Icaria or Bogatell, easily accessible via public transportation.
A Word of Caution
While Barcelona's public transportation system is generally safe, it's always important for solo travelers to stay vigilant. Keep your valuables secure and be cautious of pickpockets in crowded areas, particularly on buses and metro trains. Avoid displaying expensive items and keep an eye on your belongings at all times. By staying aware and being cautious, you can safely enjoy all that Barcelona has to offer. 
Safe Travels!
Navigating Barcelona's public transportation as a solo traveler can be an adventure on its own. By following these tips and embracing the city's efficient and comprehensive system, you'll be free to explore every corner of Barcelona with ease. So grab your map, hop on board, and let Barcelona unveil its captivating beauty to you, one stop at a time!