Gracia has a home for all those of us who love Lebanese food. It is called Beryti Bistro, and it is the kind of place you'll fall in love with from the moment you set your foot there.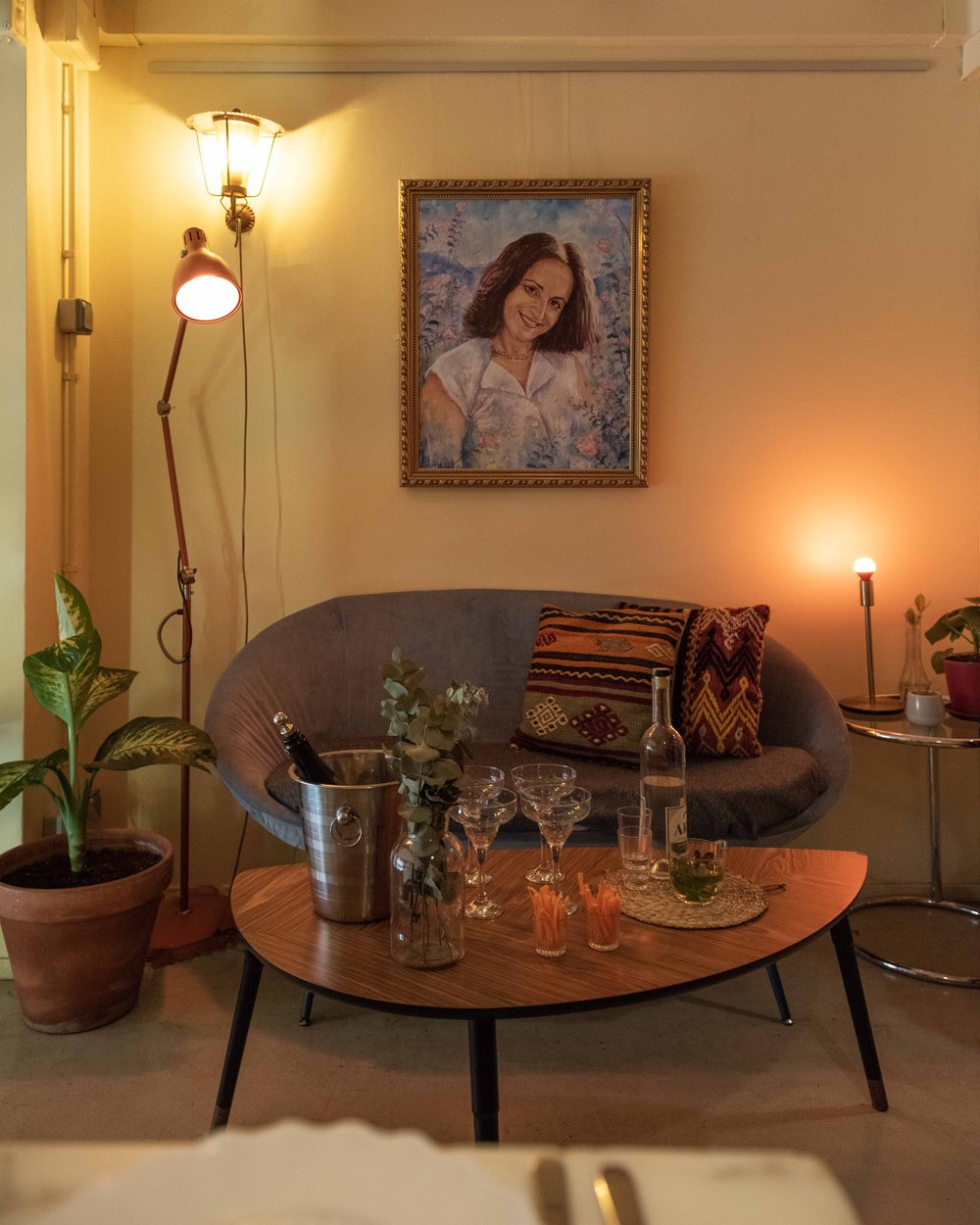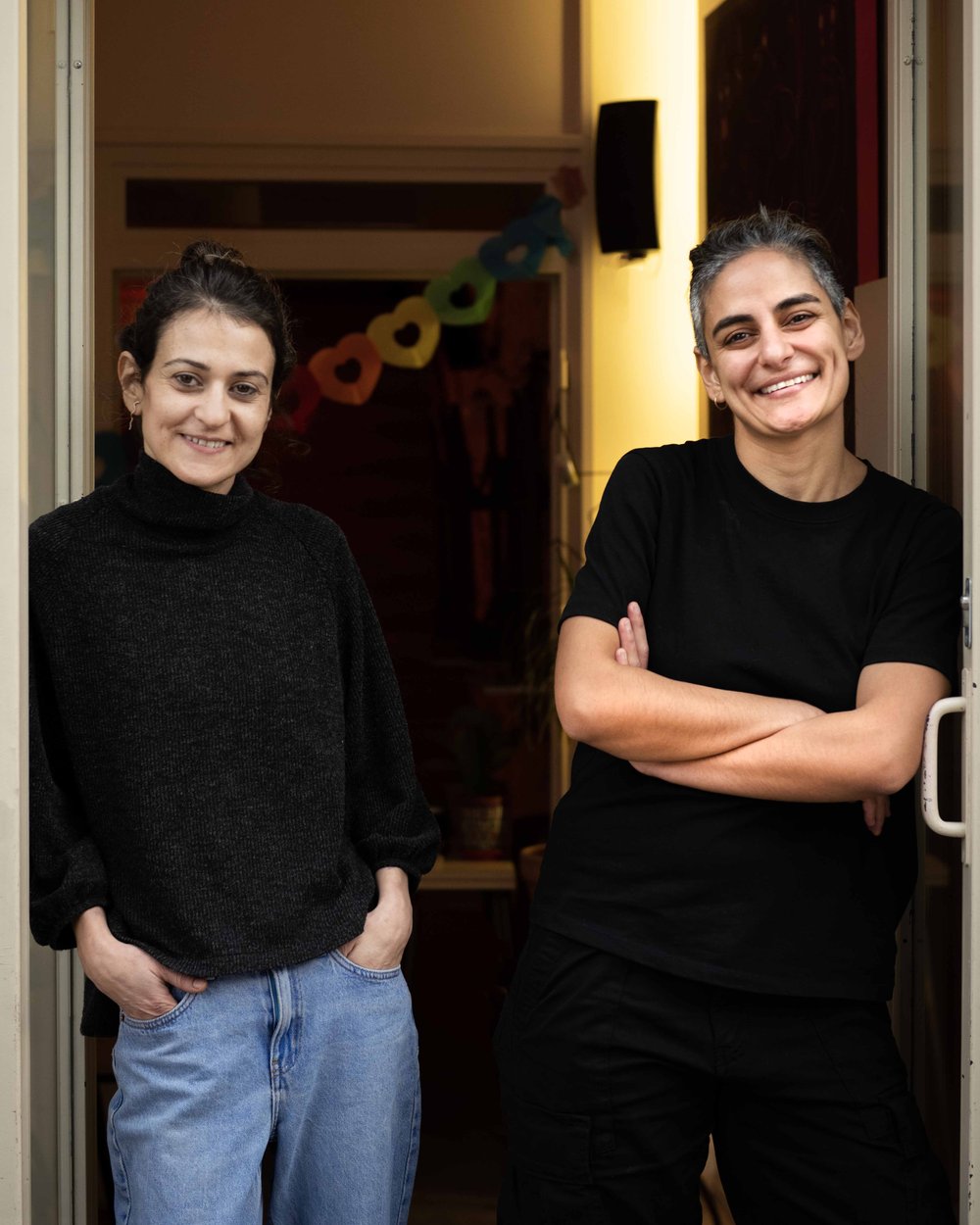 Cindy Nehme and Pamela Syriani are two friends, both from Lebanon and with successful careers. They decided to do a significant life change, move to Barcelona and create Beryti Bistro, where they wanted to do something different: make the kind of food their grandmothers did, and share it with everyone. On my visit, Cindy points out that Lebanese food is best when shared. And I love the concept: you always get to try so much more when you're in a group!
This festive season (December 2022) Beryti Bistro is offering their space for groups of friends, family, or work Christmas dinners, and I can't think of a lovelier place. You can have the homely space all for yourself if you wish and be served the tastiest food (including bespoke menus with vegan and vegetarian options!). If you would like to book Beryti for a group (small or large), drop them a DM through their IG or give them a call, and they'll be happy to help you.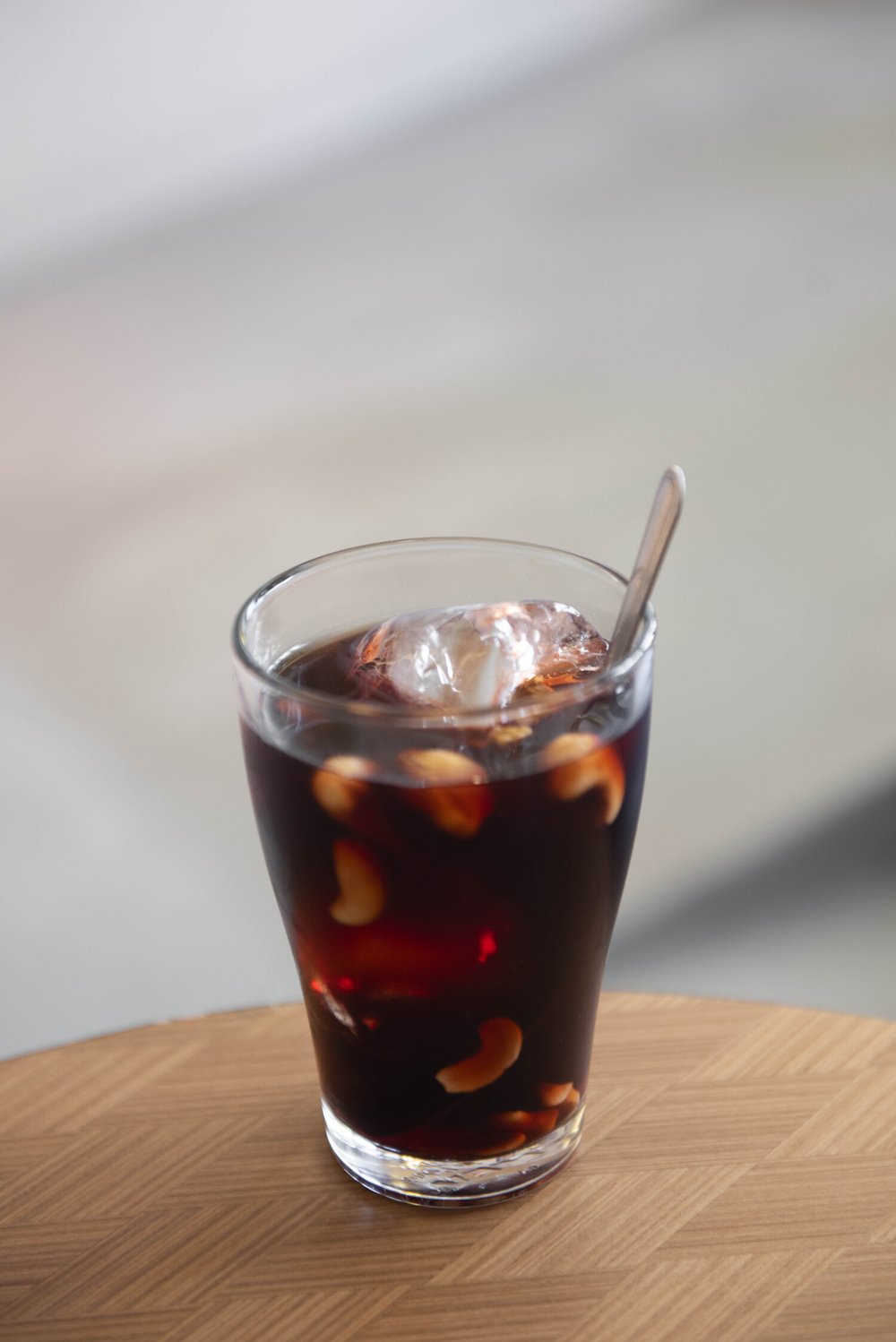 My favorite places are the ones where passion for food and generosity is present in the dishes. That is precisely what happens at Beryti Bistro. Cindy and Pamela cook food because they love it and because they want to share it with you, and make you feel at home. It is such a lovely experience, and very special. The food is very different from any Lebanese restaurant I've been to in Barcelona.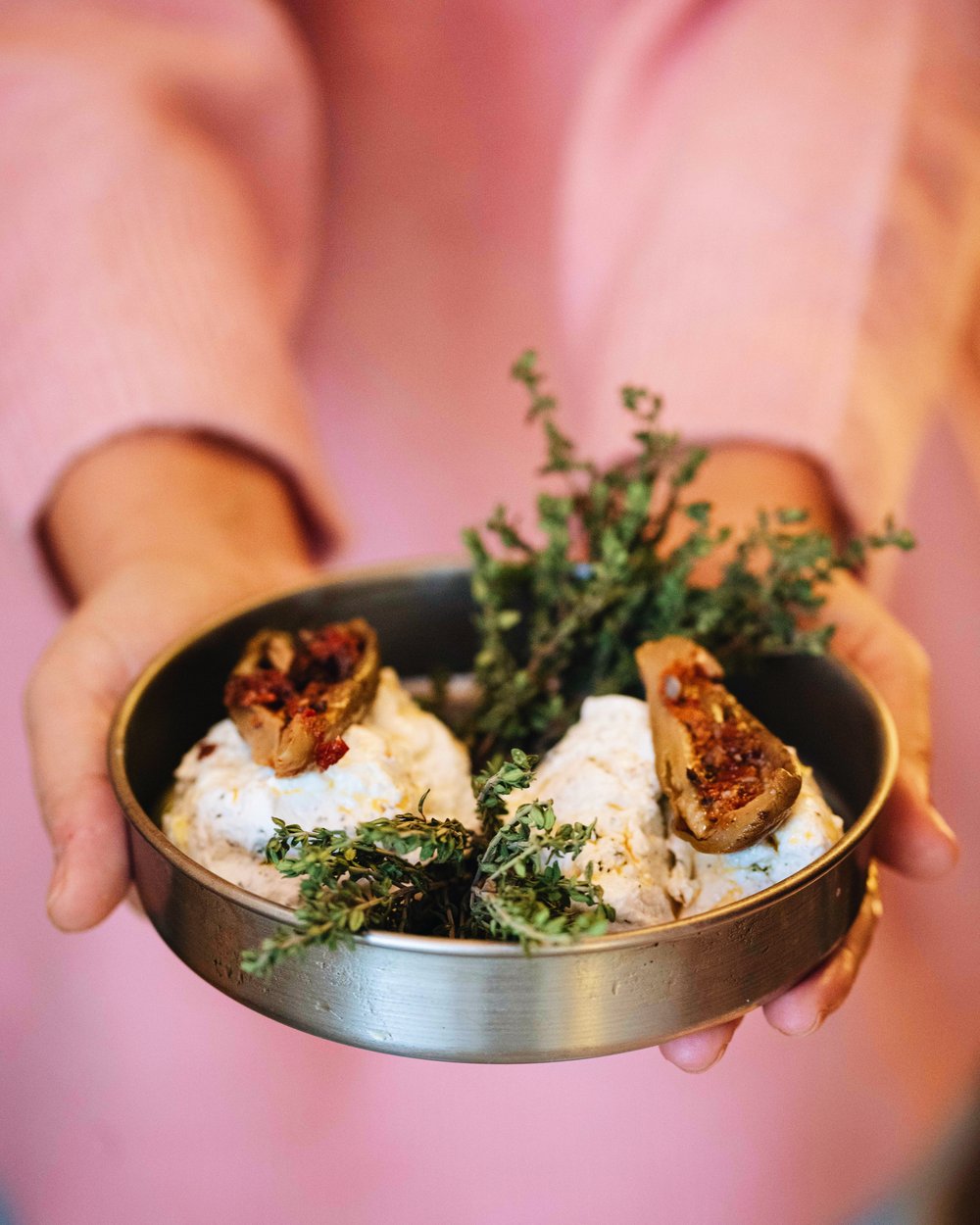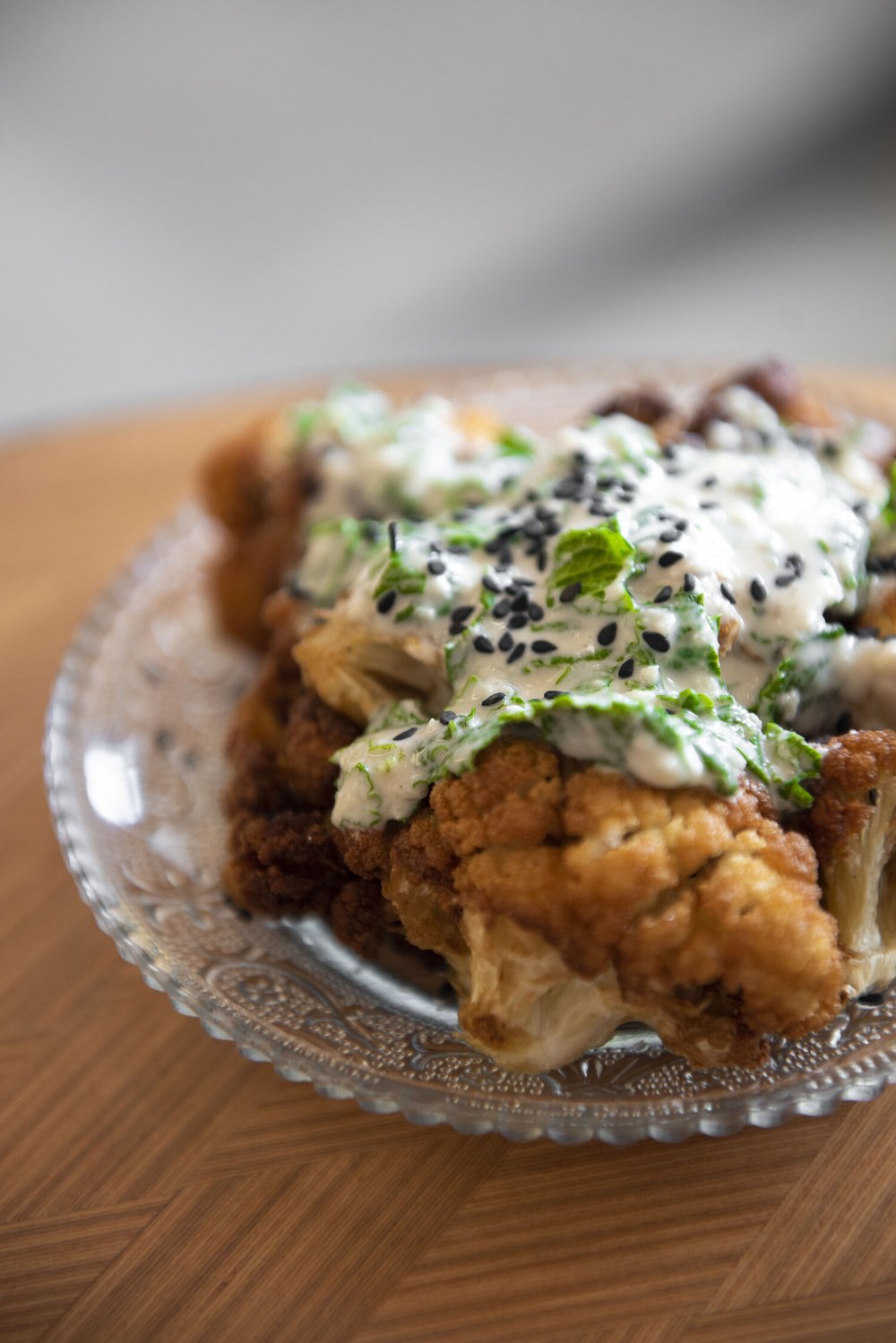 On our first visit, we started with a refreshing drink made with rose water, date syrup, walnuts, and lots of ice. On a hot summer day, it was just what the doctor ordered. We continued with a dish with potatoes with garlic and thyme: typical Lebanese comfort food, says Cindy. The next dish was fried cauliflower with tarator: a Lebanese dressing made with tahini, garlic, and lemon juice. This dressing is used for most street food sandwiches such as shawarma, and also for fish dishes. The cauliflower was mind-blowing. It is probably the most delicious cauliflower I've ever had: so packed with flavor, and I haven't been able to stop thinking about it since..!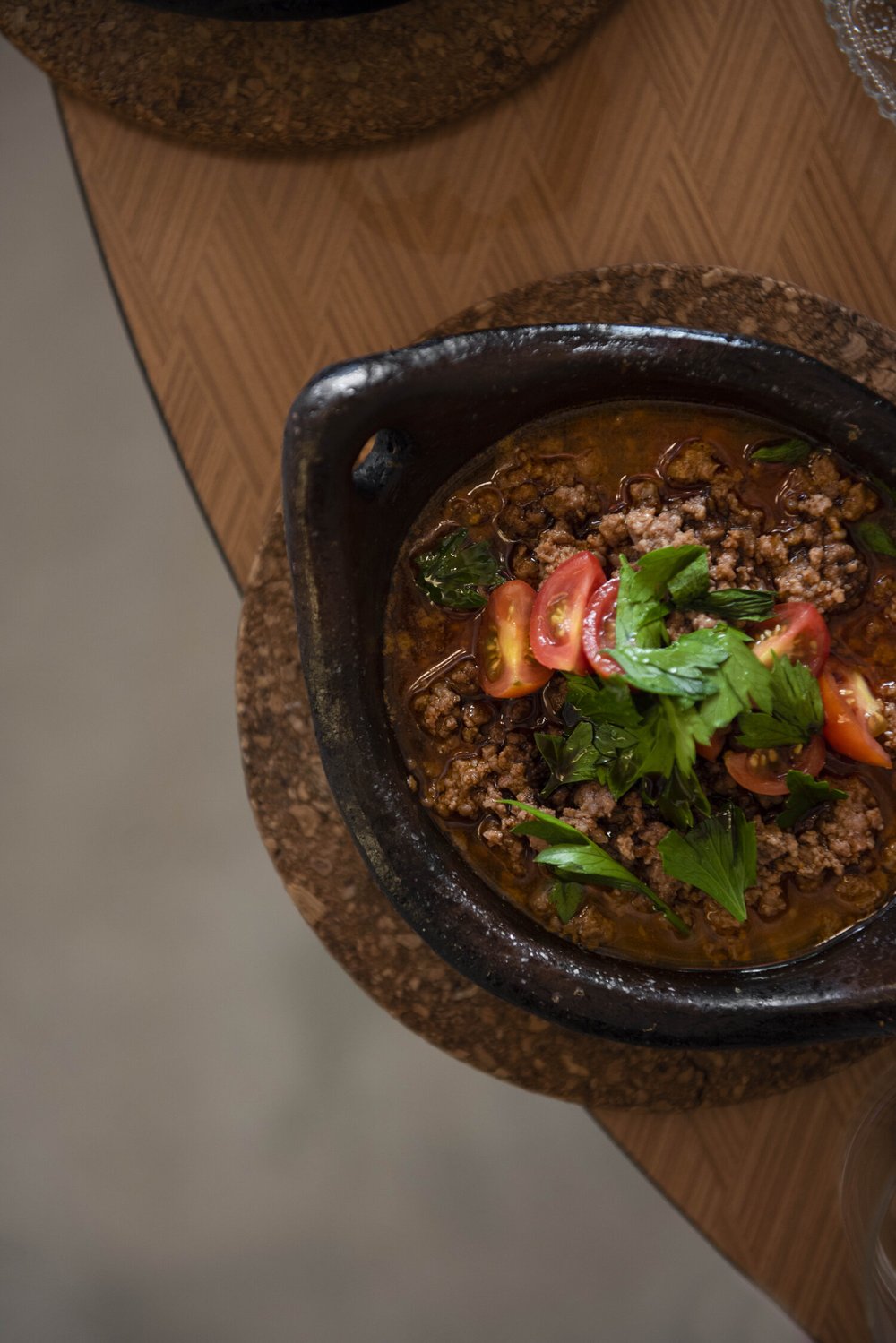 Then we continued with chicken musakhan, where sumac was the star ingredient. The musakhan is usually served in bread rolls, but at Beryti, they serve it in unique artisanal clay pots, made by Sana Jabbour, a ceramic artist from the north of Lebanon. She makes very unique pieces, using the most ancient form of pottery, without any machines (not even a turntable). You can read more about Sana Jabbour and her ceramics here.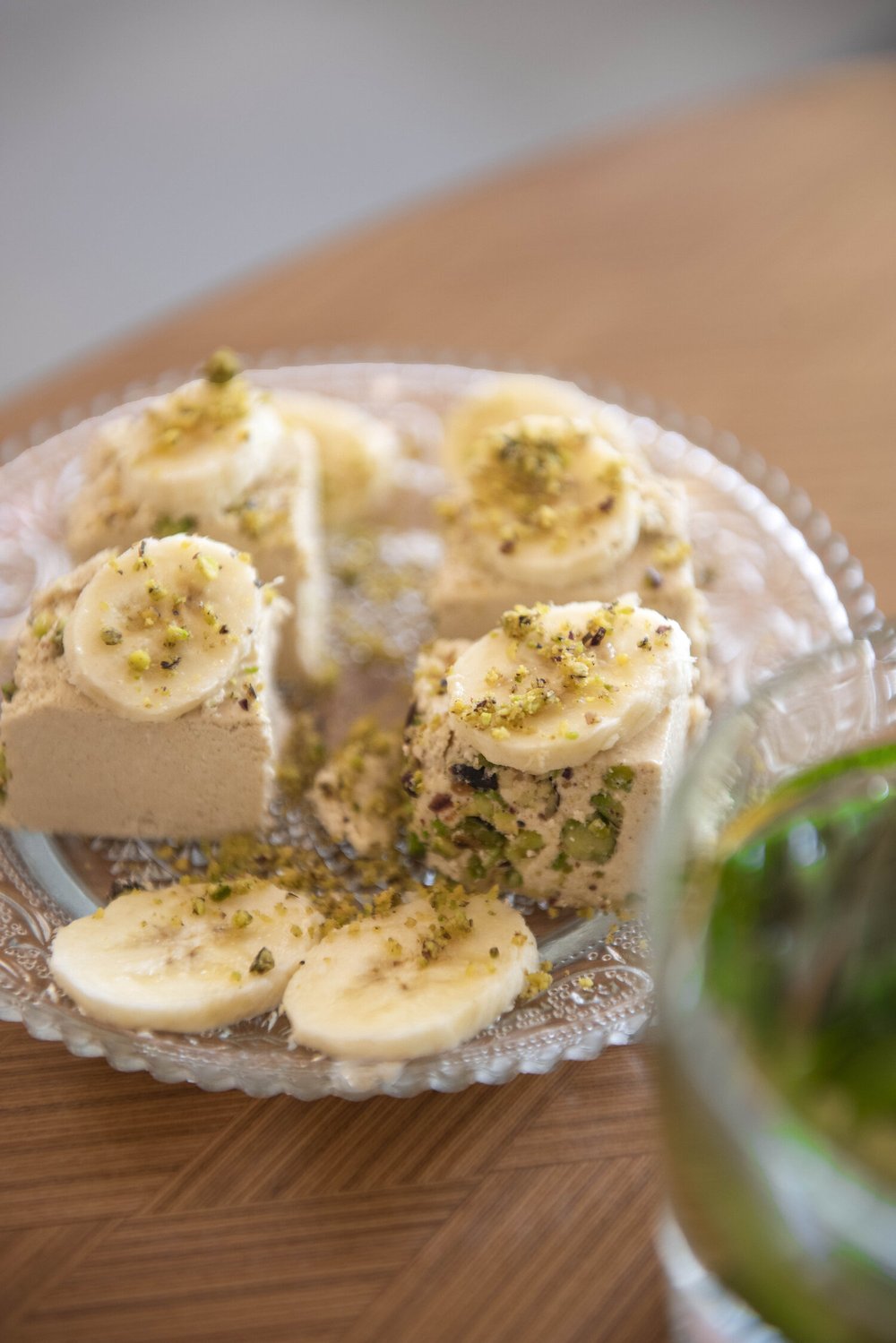 The next item on the menu was sujok: ground meat in pomegranate molasses, and after this dessert, halawa with pistachio. Everything was so full of flavor, exciting spices, and aromas that are almost addictive. The wonderful food, together with the hospitality, friendliness, and generosity from its two owners makes it a very unique experience. You'll leave not only with a full belly but with a full heart.
Beryti Bistro, Travessera de Gràcia, 228, 08024 Barcelona (Gracia).
Note: This article is curated from Barcelona Food Experience's RSS Feed. To read the original article, click here.