Looking for Christmas presents? Does the thought of the queues at FNAC and El Corte Ingles make you break into a cold sweat? I love to support local businesses, so here is my list of alternative ideas for finding unique presents that won't break the bank. Many of them are great for foodies too!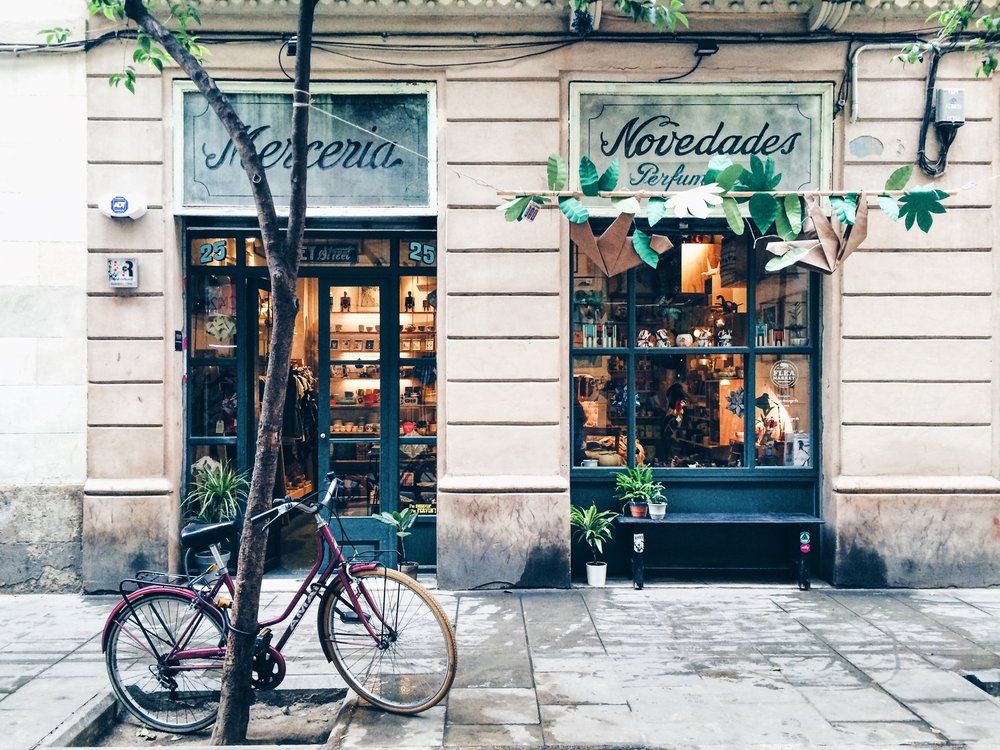 This new shop in Gracia is absolutely packed with wonderful items to decorate the home, illustrations, zero waste items, notebooks and journals, hand-made jewelry, plants, bags and backpacks and much more. Everything is carefully curated and run by creatives.
Travessera de Gracia 168 (Gracia).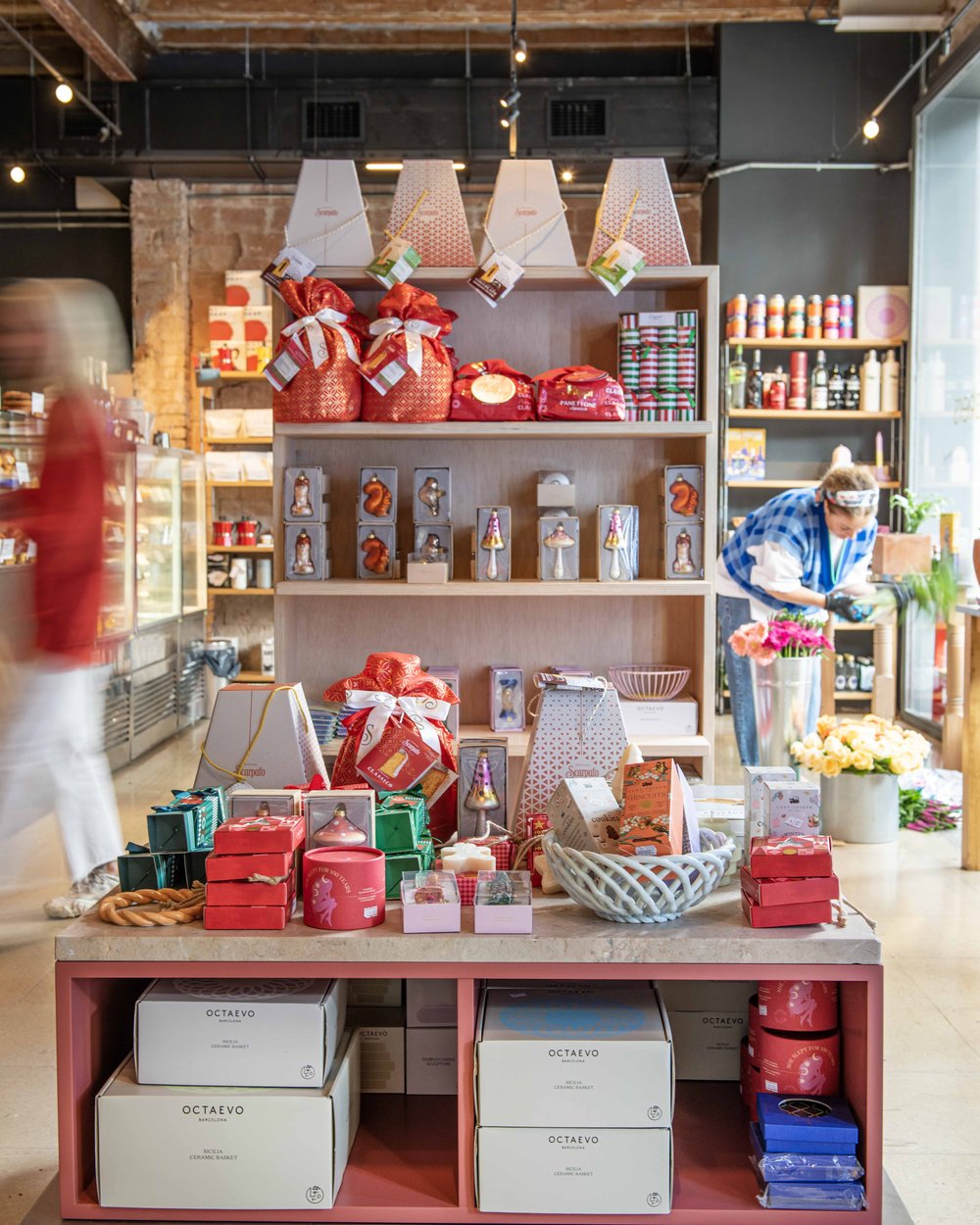 Beloved Funky Bakers has a deli absolutely packed with wonderful things for your food-loving friends and loved ones. Here you'll find things you can't find anywhere else, the coolest food items and also other great gifts such as books, candles, and more, and lovely Christmas decorations, panettone and more. A dream of a shop.
Carrer de la Diputació 347
Talented chef Anjalina Chugani has wonderful Christmas gifts available:
Her Soul Spice Masterclass: Indian and Ayurvedic cuisine where you get to learn cool new dishes and techniques, and of course eat the food afterwards! She has several cool classes available, you can find them here!
Her perfect Golden Milk Blend, where she's been applying her Ayurveda knowledge in making it balanced and delicious. It is honestly the best golden milk blend I've tried, it's smooth, flavorful, and doesn't have gluten or added sugars which many golden milk blends have. You can order it through her website or writing her directly through IG, and you'll have it in only 2 days.
Her Soul Spices cook book filled with delicious recipes, different packs with online courses, and much more! Find more info on her webpage here!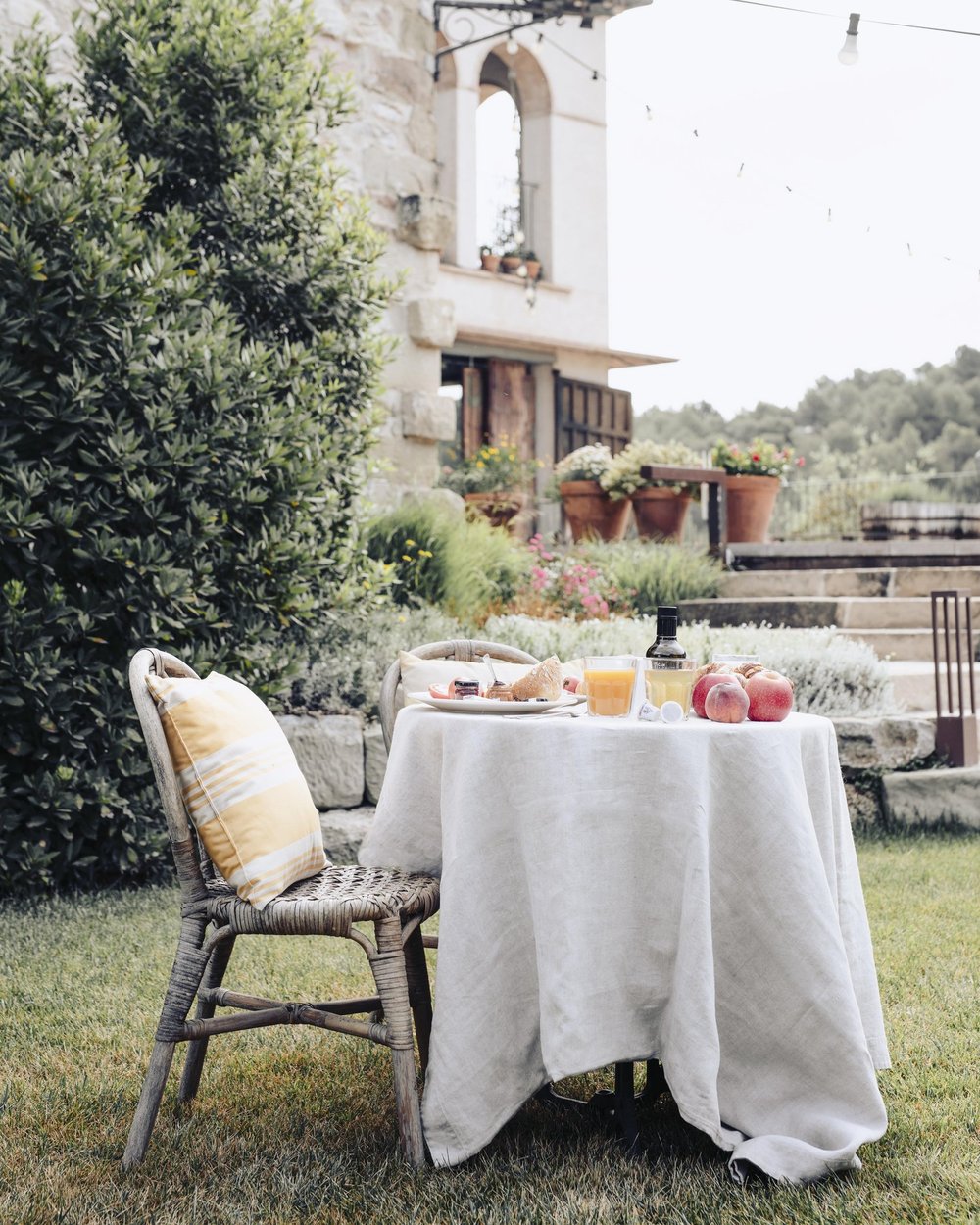 Can Alemany. Photo © Barcelona Food Experience.
This beautiful old restored farmhouse 50 minutes from Barcelona is the coziest escape you can imagine. Surrounded by forest and olive groves, it's so calm and peaceful. Each room/apartment has its own personality and charm, and it is that perfect getaway for that friend who you know needs it.
Sta. Margarida de Montbui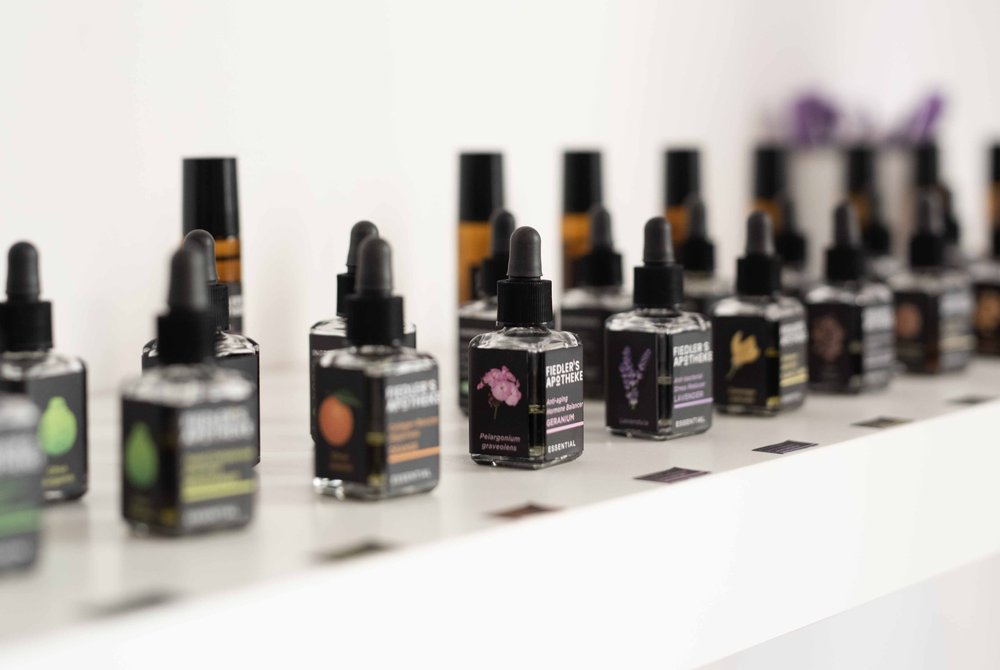 I adore the concept of this shop, where you can make your own blends from intriguing essential oils for perfumes, body lotions, and more. The smells are amazing; if you are a fan of Aesop you will love these products.
Just visiting the shop is an experience, and I love that all the ingredients are 100% organic. If you have trouble deciding, there are also ready-made blends for your to choose from, and they have an online shop if you want to order the products straight to your door.
Carrer del Francolí, 23 bis (Putxet-El Farró)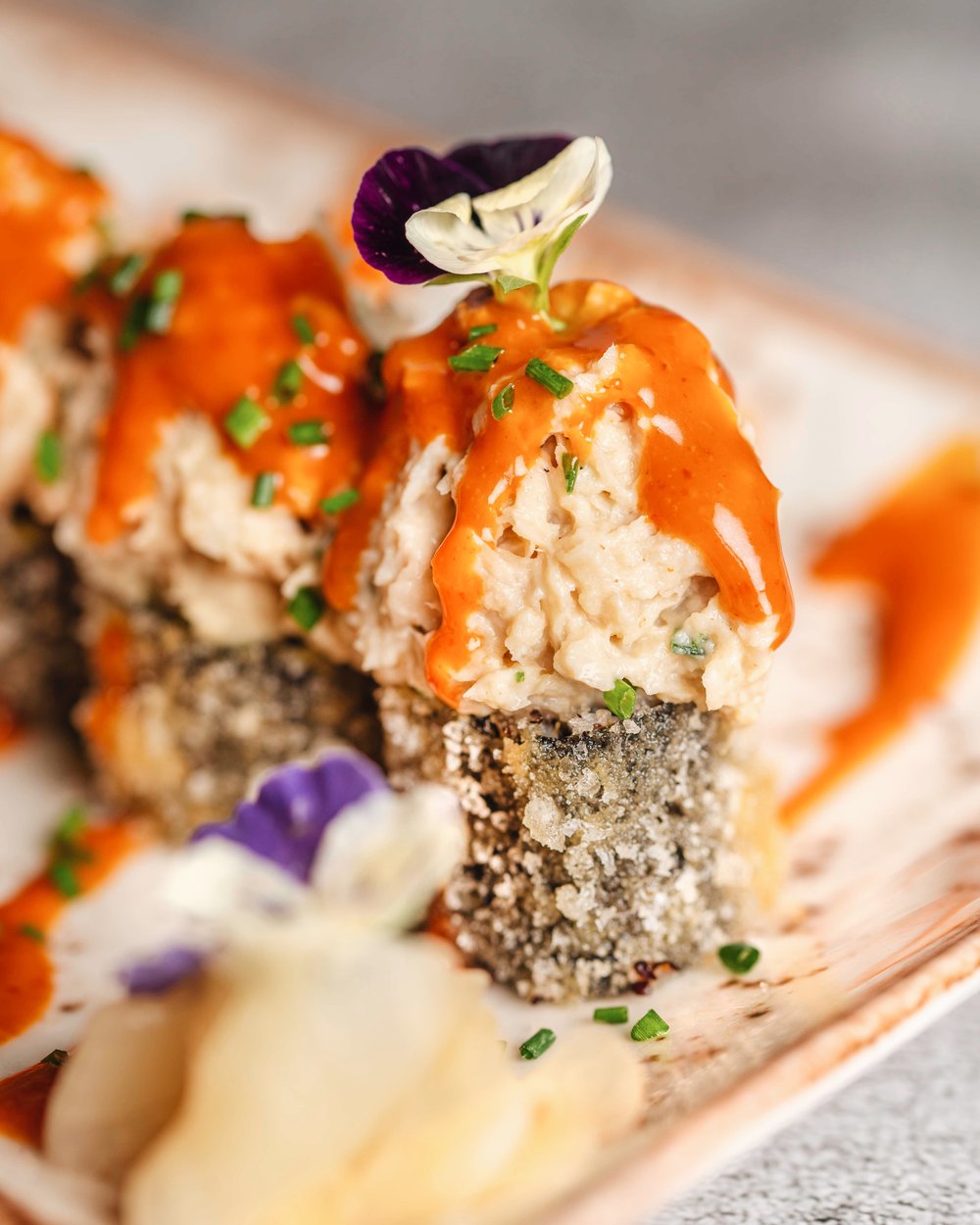 The perfect sustainable and delicious gift is a gift card for a tasty meal, right? Roots & Rolls offers magnificent vegan food, and their sushi is truly mind blowing (and so pretty!). The space is beautiful, and they also make great cocktails. Perfect for a memorable meal. You can buy a voucher straight from their website, with options ranging from tasting menus, vegan spa and dinner, and more. Easy peasy, right?
C. del Consell de Cent, 401
This zero-waste shop has great sustainable products that are perfect as gifts for conscious friends.
Carrer Providència 64 (Gracia)
Cara Cara Orange. Photo © Barcelona Food Experience.
Cara Janelle makes absolutely wonderful ceramics and now you can find them in Arigato! Another option is to make an appointment at her studio, just drop her a DM! And good luck with buying her beautiful pieces for friends and family, you'll want to keep them all to yourself..!
For a plant lover Casa Pampa is heaven. In addition to plants they have gorgeous terrariums in different sizes, macrame hangers, beautiful illustrations and of course gift cards.
Carrer de la Lleialtat, 10 (Raval)
For your tea-loving friend Caj Chai is a temple. They are experts on teas, and they also sell absolutely stunning ceramic tea accessories. Don't stop by without trying one of their teas!
C/ Salomó Ben Adret 12 (Gótico).
This cute family-run cupcake shop is doing beautiful Christmas gift boxes and cava for the holidays. The cava and cupcake pairing is a wonderful experience: they source their own cava from a winery close to Barcelona. They also have delicious vegan options.
Pg. de Sant Joan, 111 (Eixample) and L'Illa Diagonal shopping center.
This shop focuses on sustainable clothing and fair trade from different brands, and their range is cool and gorgeous. They also have beautiful vegan bags, candles, and much more. Really worth checking out!
Carrer Verdi 42 (Gracia).
In addition to the delicious bread and baked goods, Origo also has a shop with ferments, wine, cheeses and more.
Carrer de Milà i Fontanals, 9 (Gracia).
Are you a fan of vintage items? Then this place is perfect for you. Here you will find beautiful unique items (some of them also new but of excellent quality) to buy for Christmas for your vintage-loving friend. They also ship worldwide!
Aurora 14 (Raval).
Get a voucher for delicious Rooftop Tea products: maybe a lovely sponge cake, a box of brownies, or a Christmas box filled with Christmas treats! Find her online shop here.
A reader recommended checking out this local online shop and it gave me goosebumps! Beautiful hand-made items such as macramé, hangers, tote bags and more. A conscious art project using natural and recycled materials.
What an adorable shop! Do you like Etsy? Then this is paradise. In a quiet corner in Raval you find this little corner of heaven. The items on sale are carefully hand-picked to suit the atmosphere of the shop. You'll find beautiful prints, gorgeous kitchenware, organic Australian chocolate, delicate jewelry and fascinating tarot decks. 
Carrer del Peu de la Creu 25 (Raval)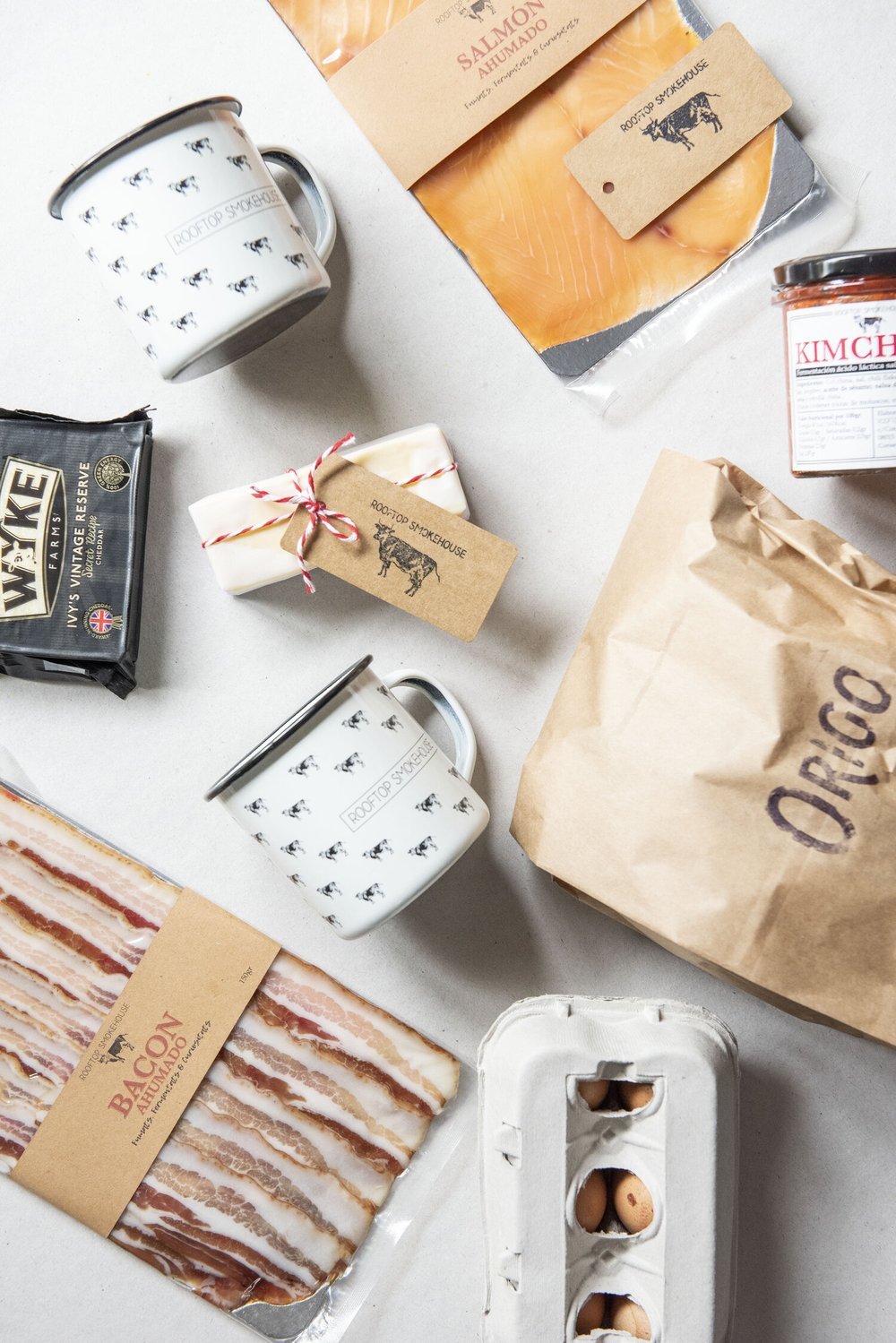 They have three different boxes to choose from in their online shop, packed with their delicious smoked goods. Our friends gifted us a box from Rooftop Smokehouse and it was such a lovely surprise.
The guys at Ferment 9 are geniuses when it comes to fermentation. They make amazing things that you can't get anywhere else in the city, and they are constantly working and experimenting on fun new things in their lab upstairs. Go here and select between many different kimchis, water kefirs, kombuchas, junes, labneh, and plenty of non-refrigerated things too. I can guarantee you will surprise even the most knowledgeable of your foodie friends. They now have a second location too!
Sepúlveda 135 (Sant Antoni), Sant Pere Mes Alt 55 (La Ribera).
Is your partner or friend a fan of craft beers? Then head to the Family Beer shop and buy a home-brewing kit. The package is really cute and the instructions are easy to follow, their web page has even a video in case you get lost. The guys at the shop are very helpful. Oh, and they arrange courses too.
Carrer de Joan Blanques 55 (Gracia).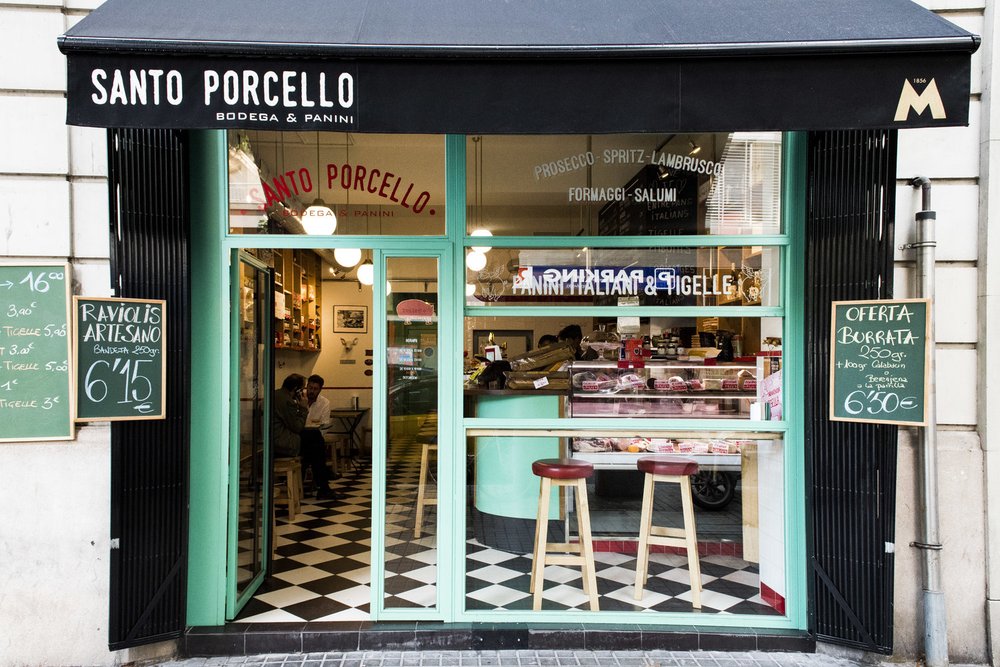 Lovely Italian gourmet shop Santo Porcello might not be big, but it's filled to the brim with Italian charcuterie and a lot of tasty Italian products.
C/ Sepúlveda 151 (Sant Antoni)
I love this shop for clothes and accessories on C/ Verdi. They always have fun beautiful things to wear, cool backpacks and lovely shoes. They even have a gender free clothes collection! Overall Verdi is a great place to shop nowadays, with wonderful small shops with handmade jewellery, clothes shops and more.  
Verdi 24, (Gracia).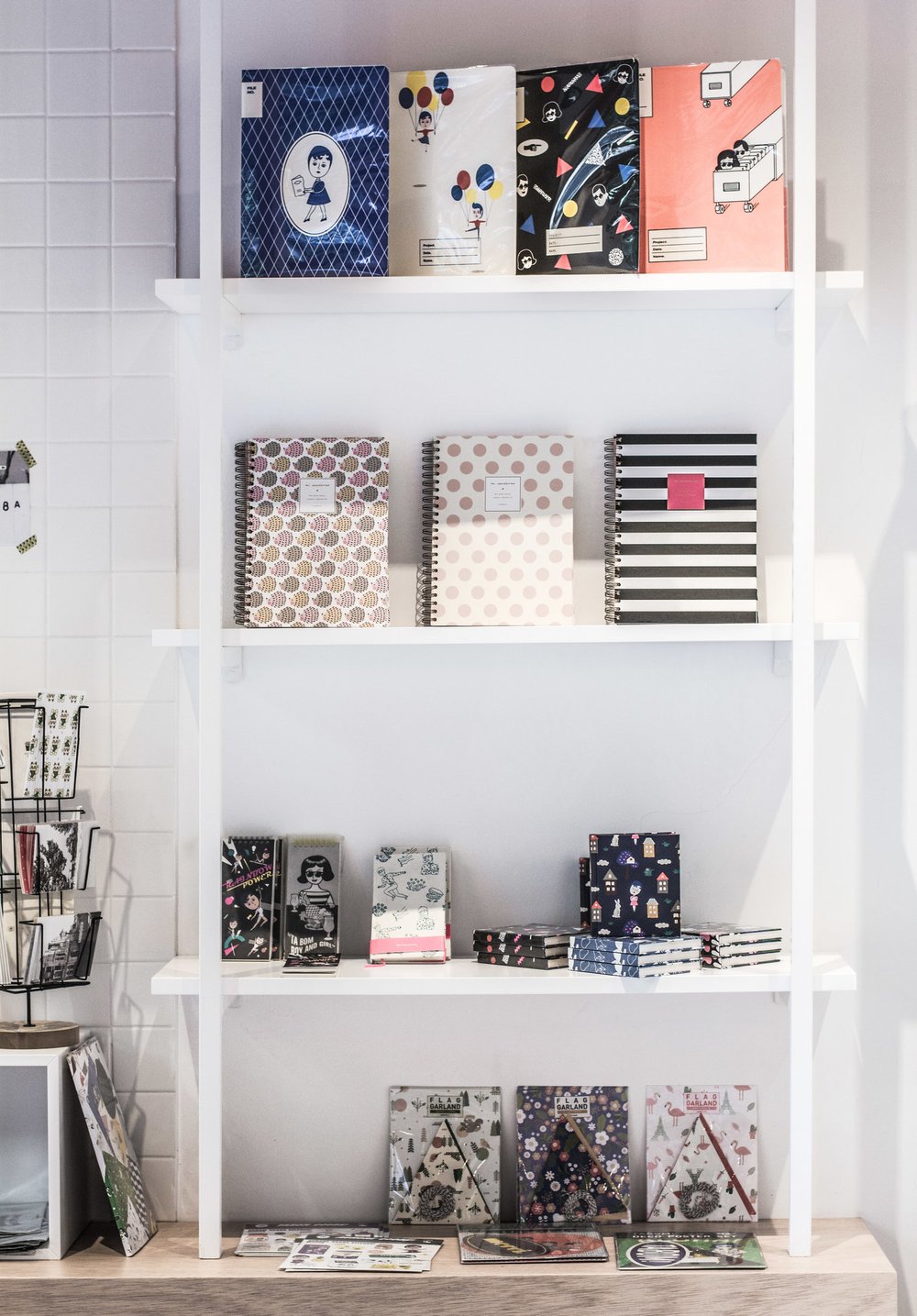 A shop full of goodies for those who love wonderful notebooks, washi tapes, papers… It's a place to fall in love with, so cute. You can order online too if that's your thing. 
Aribau 127 (Eixample).
It doesn't get much cooler than this. Chandal store is packed with cool objects for adults and kids, and an excellent range of interesting magazines.
Tantarantana 16 (Born).
A great option for finding presents for a foodie friend. This is mainly a shop for cheeses, but there is plenty of other interesting food-related items. You won't leave this place empty-handed. Read my post about Can Luc here.
Carrer de Berga 4 (Gracia).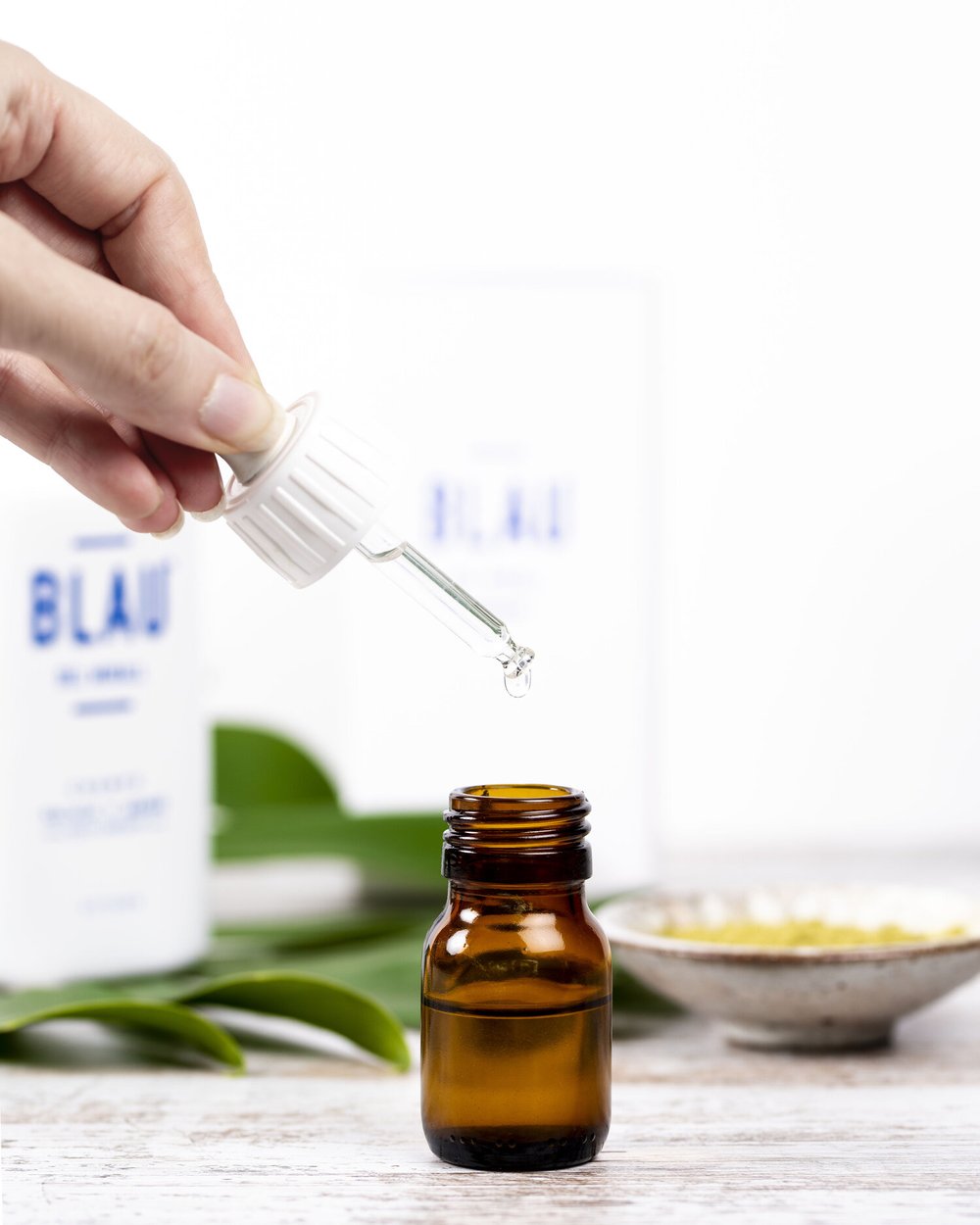 This amazing hairdresser from Sitges that has created its own haircare brand, without any chemicals whatsoever, only plants and essential oils. Their herbal haircare treatments at their salon are AMAZING. You can buy the Blau del Mirall product range online here.
Cool Trait clothes shop has an equally cool goods shop across the street, and it's quite a gem for all sorts of gifts such as jewelry, acessories, home goods, perfumes, and much more. They also have an online store.
C. del Parlament, 37
In the Raval and in Gótico you can find these little concept stores filled with unique limited edition items of clothing, accessories and art made by (mostly) local upcoming designers. Well worth a visit when shopping for Christmas presents. They also have an online shop.
Elisabets 20 (Raval)
You know how much I love this café in Poble Nou, but don't forget that it is also an excellent place to find a different kind of Christmas gift! Why not a beautiful plant, a cool magazine, prints or hand-made jewellery by a local artisan? Read my review of Joliu Studio here.
Badajoz 95 (Poblenou).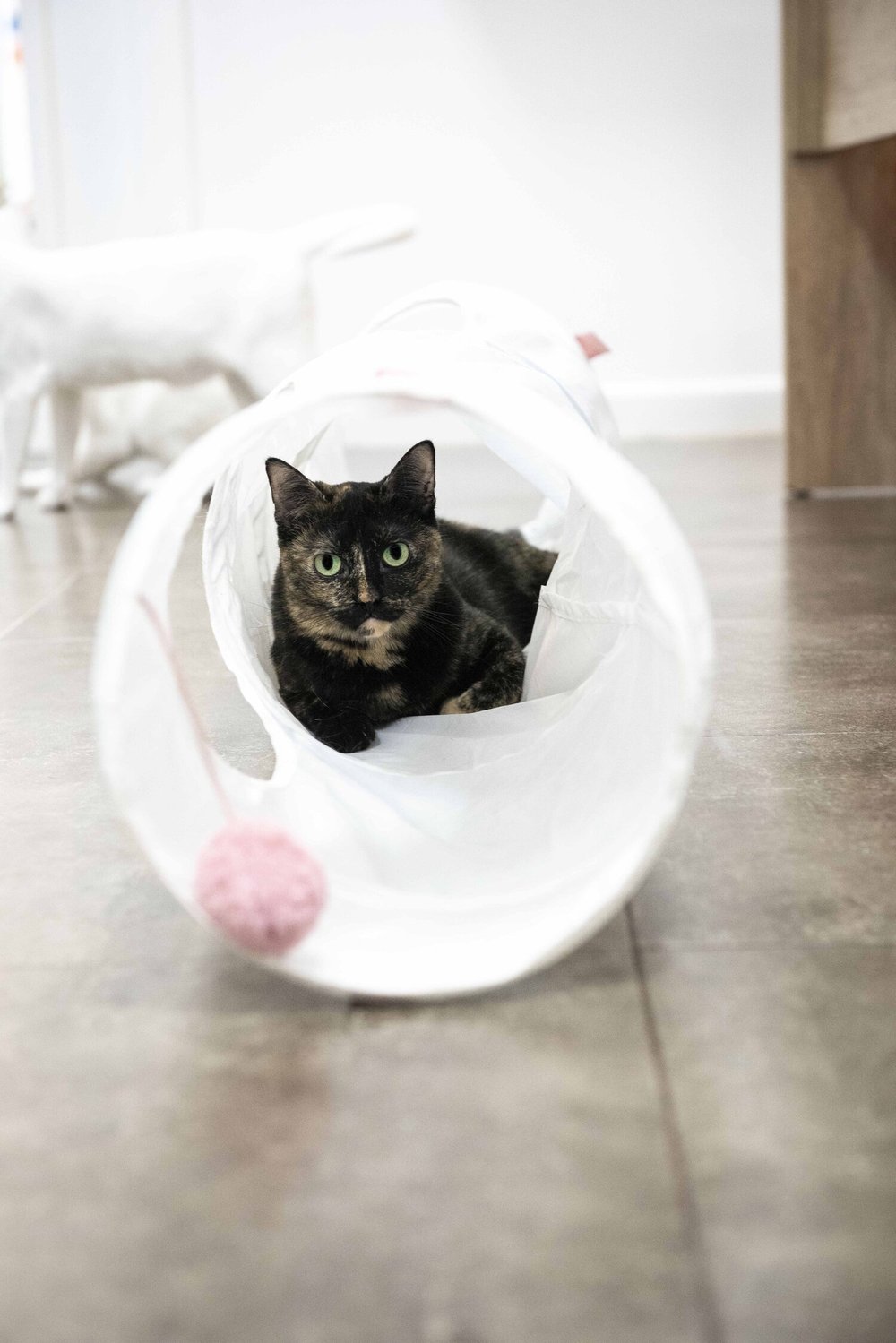 Have a friend or a family member who adores cats? Gatuari is a non-profit organisation and a cat café (where you can adopt a cat!), and they have a shop with plenty of cat-related and sustainable items. Check out their cool range of books for kids! By buying something here you will do something good, too! Read my post about Gatuari here.
C/ Sant Lluis 14 (Gracia).
A reader recommended these beautiful ceramics from Jess Ashworth, a part-time potter based in Barcelona.
This cute cookie shop now has an online store, where you can buy cookie boxes in different sizes and have them sent to you, or someone you love. You can personalize the order and add a note.
Carrer del Rosselló, 160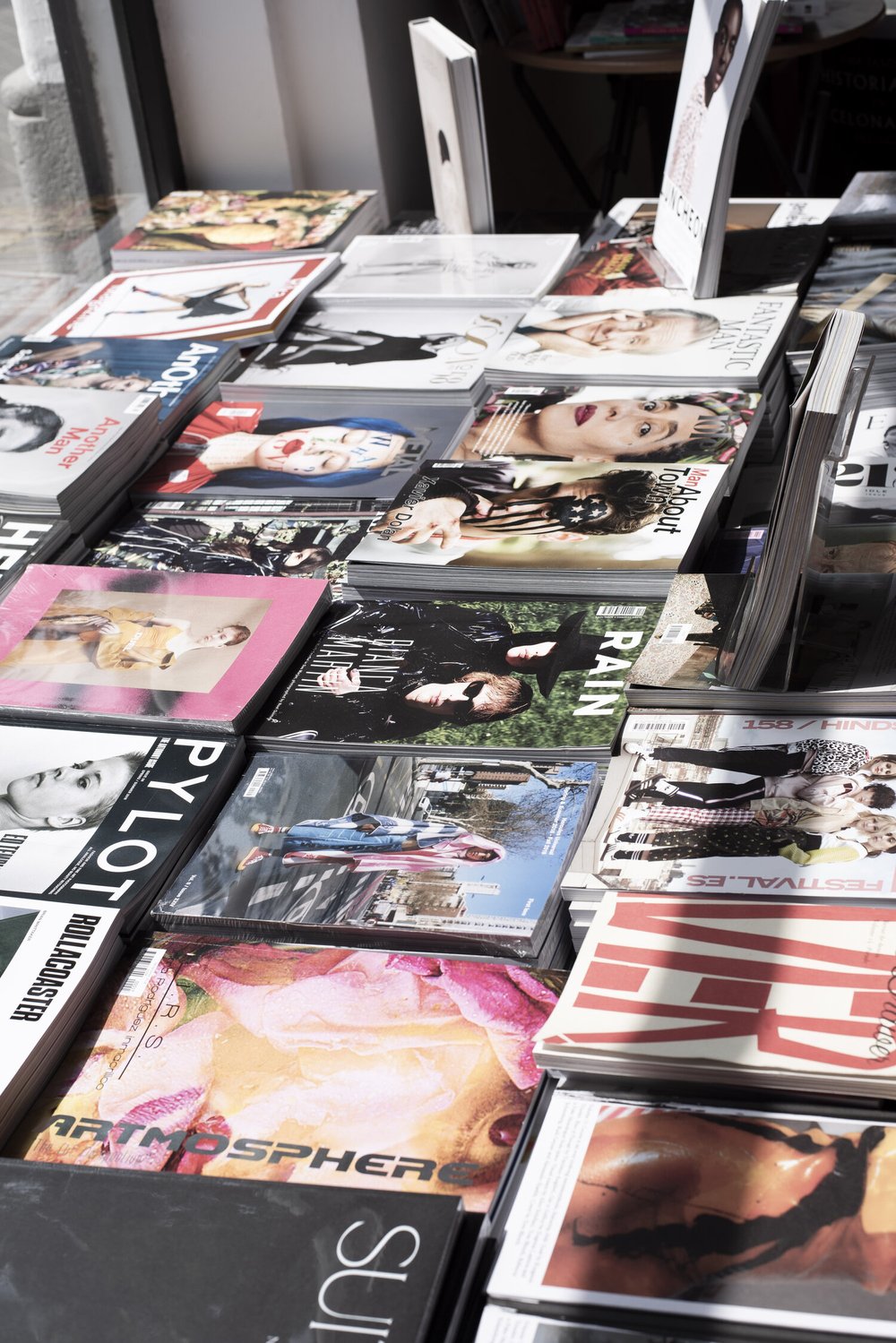 You probably know by now how much I adore this shop packed with magazines you can't get anywhere else in the city. I would love to get a set of magazines from this shop.
C/ Comte d'Urgell 32 (Sant Antoni).
A fun, different bookshop, also plenty of books from Latin America. 
Carrer Verdaguer I Callis 14 ((La Ribera).
Absolutely gorgeous jewelry from a shop in Gracia.
Ramon y Cajal 126 (Gracia). 
Giving sustainable gifts for Christmas is the way to go. I love this refillable concept store, that also has cool sustainable things such as organic and plastic free lip balms, reusable coffee cups, tooth brushes, razors, and straws, and so much more. They now have a second location in Poblenou.
Carrer Viladomat 66 (Sant Antoni) and Pujades 197 (Poblenou).
This cool design studio has a great shop in the Raval, filled with colorful items ranging from bags to illustrations to books and much more.
Carrer Doctor Dou 4 (Raval).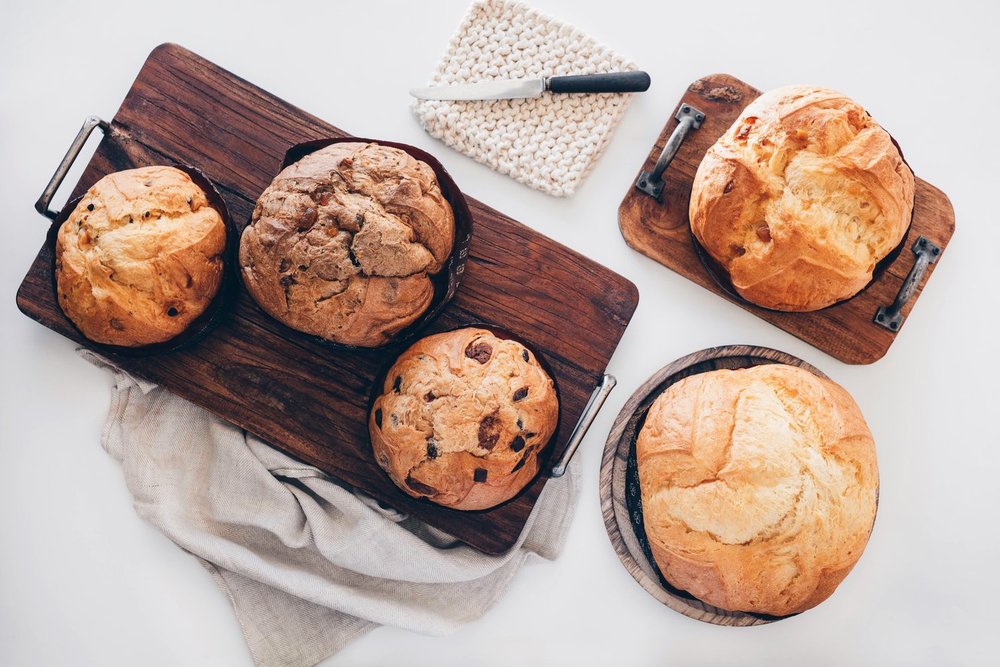 This cozy cafe in Sant Antoni run by two lovely Italian twins, Chiara and Francesca, make their own panettone with lots of love, and it's both gorgeous and delicious..! They have several tasty flavors to choose from, including white chocolate and peach, three chocolates, and many more. It's easily one of the absolute best places to get your panettone from in Barcelona. Make sure to order it in advance, by calling them, writing them an email or a WhatsApp, or send them a message through IG.