Having a sushi craving? I made a list of the best sushi in Barcelona: my personal favorites, places I haven't been to yet but heard great things about, and more sushi places that are recommendable. Let me know if there is a place you really like that didn't make it on this list! A separate list of Japanese restaurants is in the works!
my sushi favorites:
Sensato Restaurant – If you can score a table at this tiny, 6-seat tiny restaurant you're in for a treat. Chef Sato takes you on a journey like no other with his beautiful creations. They open reservations the first Monday of the month for the following month, and you might have to try a few times until you get a seat. Read my review of Sensato here. Carrer de Septimània, 36, 08006 Barcelona (Putxet).
Sato I Tanaka – There is nothing quite like this place. It's small with 15 seats only, divided into two rooms. All seats surround the sushi chefs, and it's pure magic watching them work. Go for the tasting menu (great value for money, around 30-35€), and make sure to choose the long one: you'll regret choosing the short one when you see all the dishes that do not end up in front of you. Read my review of Sato I Tanaka here. Carrer del Bruc 79 (Eixample).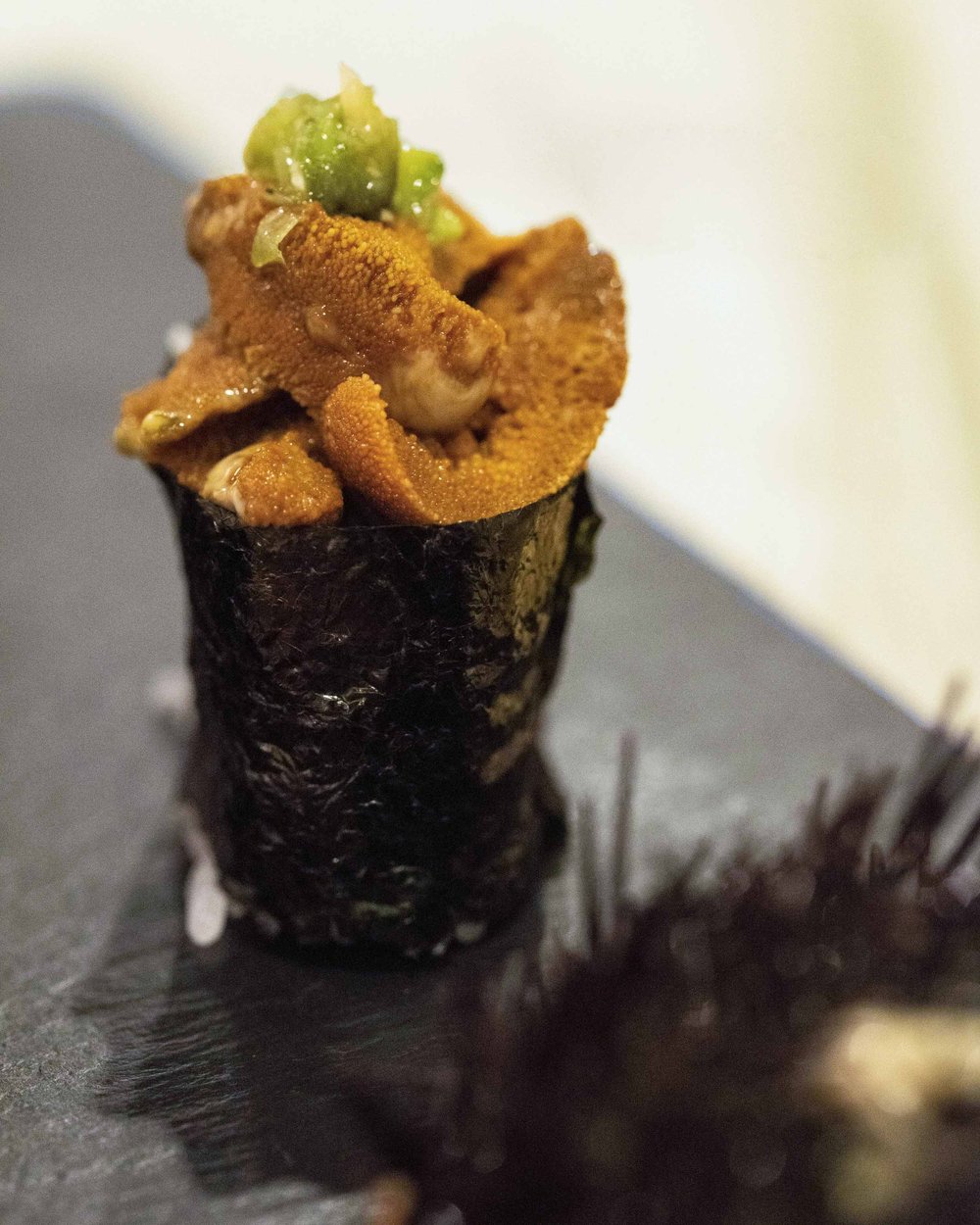 Hitsumabushi – New to the game as a restaurant, but chef Nobuyuki Kawai most certainly isn't: he has been working in a sushi restaurant in the famous Tsukiji Fish Market in Tokyo. The eel is the star here. Read my review of Hitsumabushi here. Av. Príncep d'Astúries 3 (Gracia).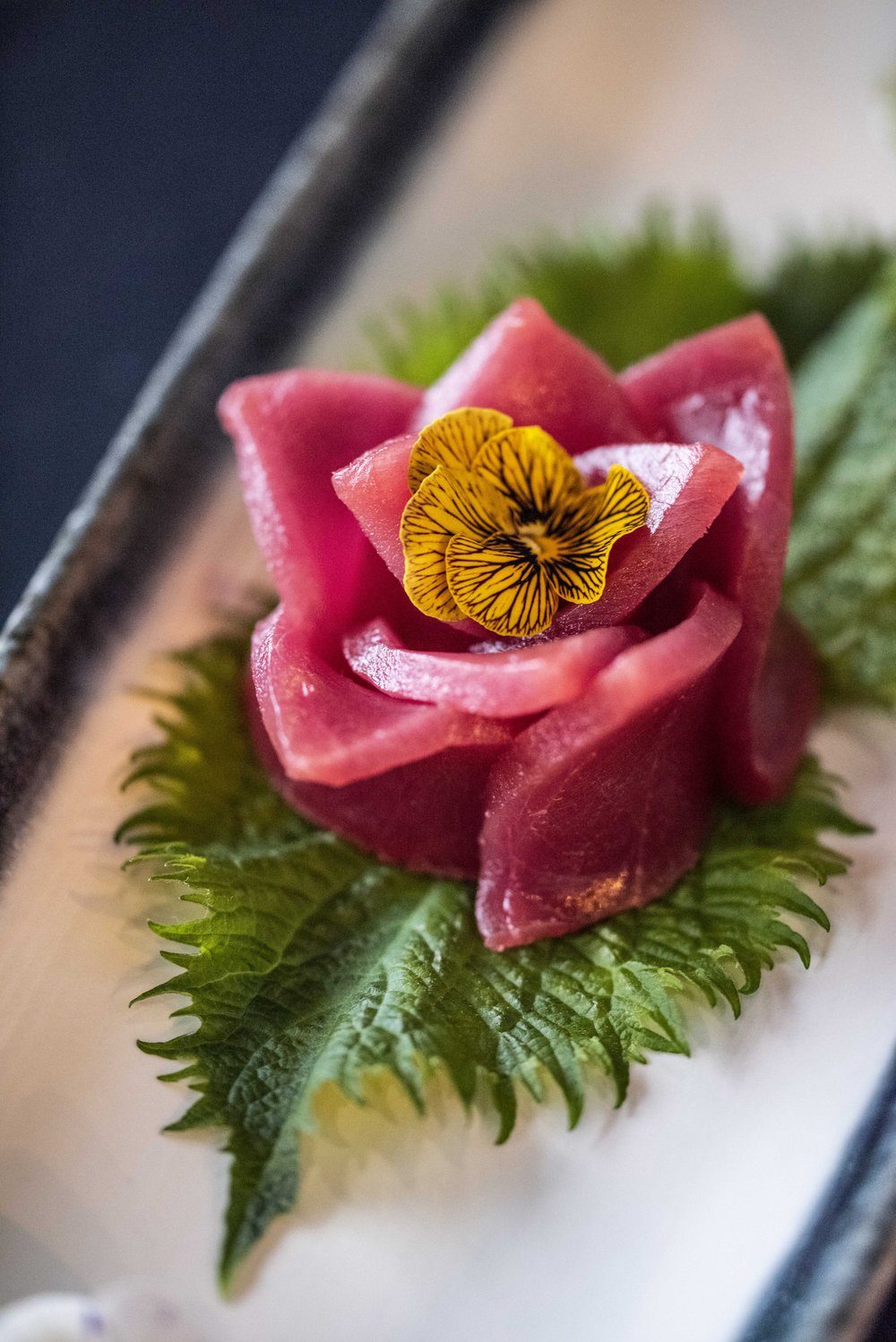 Yushu – A tiny place on a side street in Sarrià, using top-notch ingredients and showcasing gorgeous plating of their carefully prepared sashimi, nigiri, and all the things. Many of the dishes are innovative and I highly recommend giving them a go: the shiitake with butter, garlic, and soy and the toro tuna with foie gras are both divine. The staff and the chefs are very friendly. Carrer de Sant Delfi 11 (Sarrià-Sant Gervasi).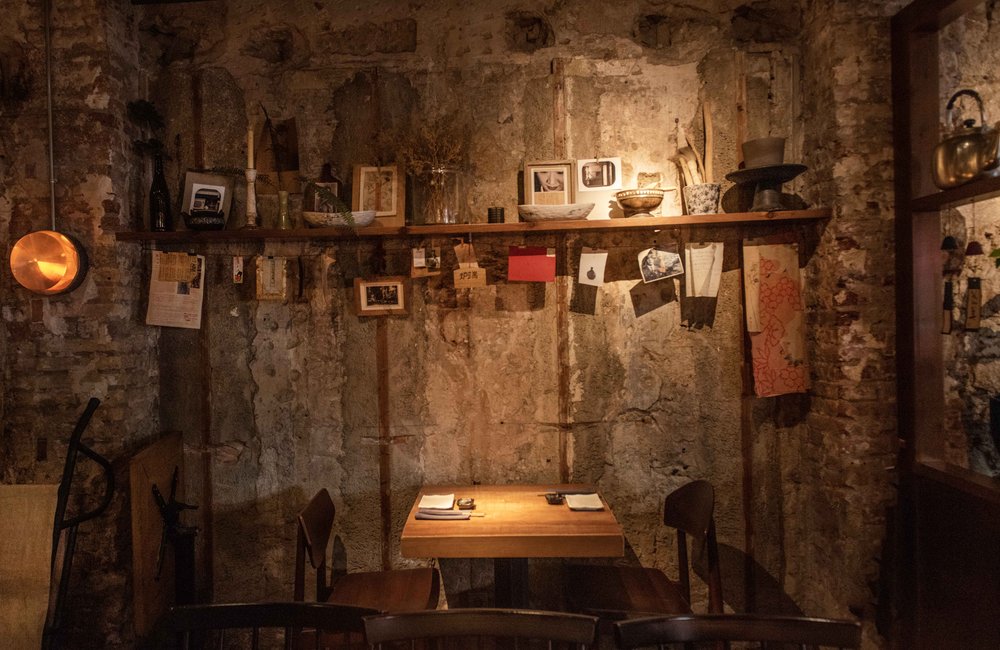 Robata – This cozy sushi restaurant is the perfect place for a date night. There are little nooks everywhere, and the decoration is beautiful. The food is very much up to par, the dishes are gorgeous creations that you almost don't want to ruin by eating them..! They have great gluten-free options. Carrer d'Enric Granados 55 (Eixample).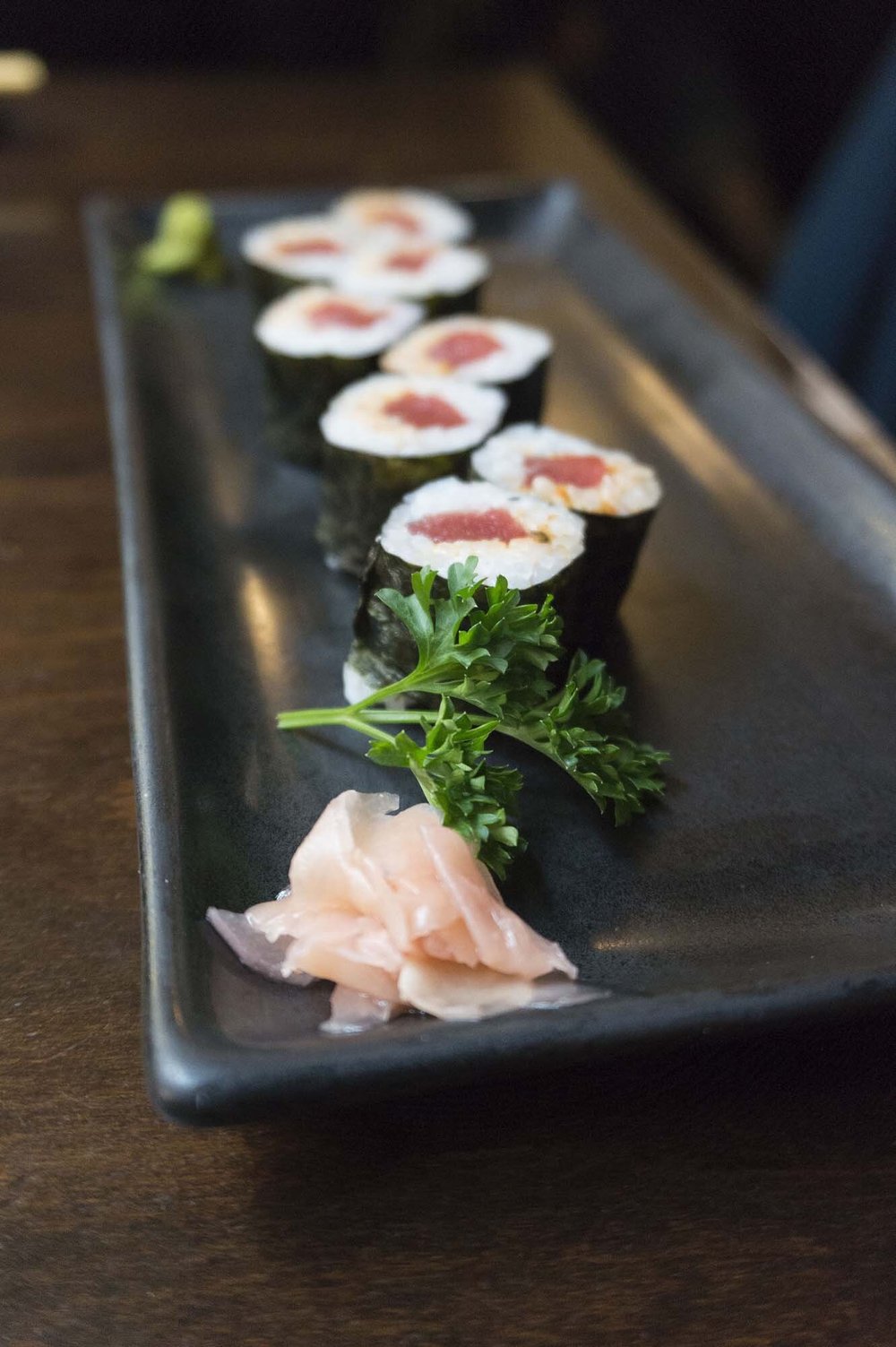 Kibuka – Another all-time favorite is Kibuka: a popular Gracia classic. I like to drop by Fast Kibuka to pick up a little something to take home with me. The Hot Philadelphia roll is one of the most famous dishes on the menu. If you eat at the restaurant, make sure to try the brigadeiros for dessert, an unusual choice for a Japanese restaurant but they make it work. Carrer de Goya 9, Carrer de Verdi 64, Carrer del Torrent de l'Olla 23 (Take away). All located in Gracia.
Sushi Shop – My favorite chain for delivery. Fresh, delicious and fun options, perfect for a night at home. Avinguda Diagonal, 602, 08021 Barcelona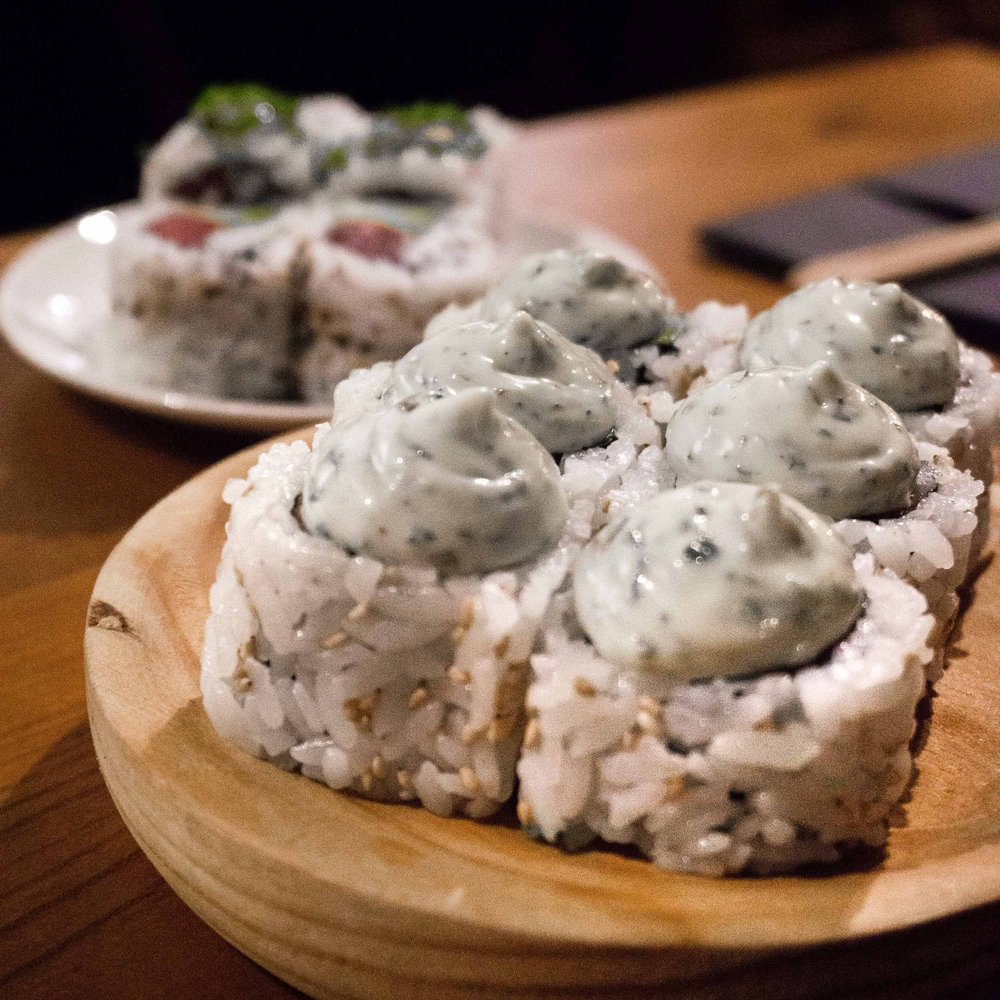 Kitsune – Another Gracia favorite. This cozy restaurant is very popular, so make sure to book in advance. Great value for money. Carrer del Montseny 13 (Gracia).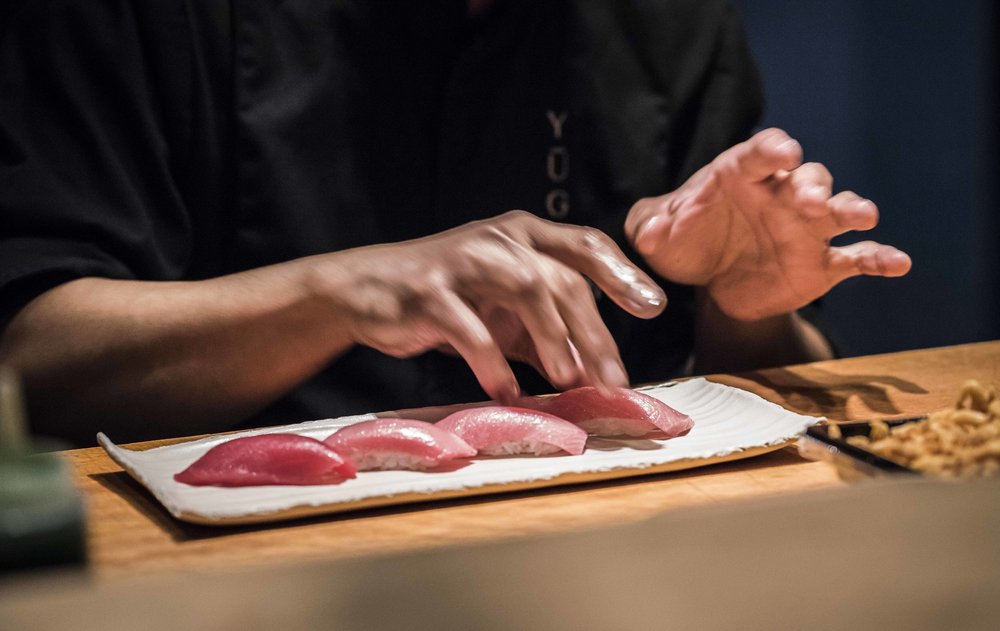 Tunateca – Not a sushi restaurant per se, but the specialty here is the local tuna, made into unforgettable creations. They also invite top chefs for pop-up evenings, and other interesting events well worth keeping an eye on. Read my review on one of the experiences here. Tunateca, Avinguda Diagonal 439, 08036 Barcelona (Eixample).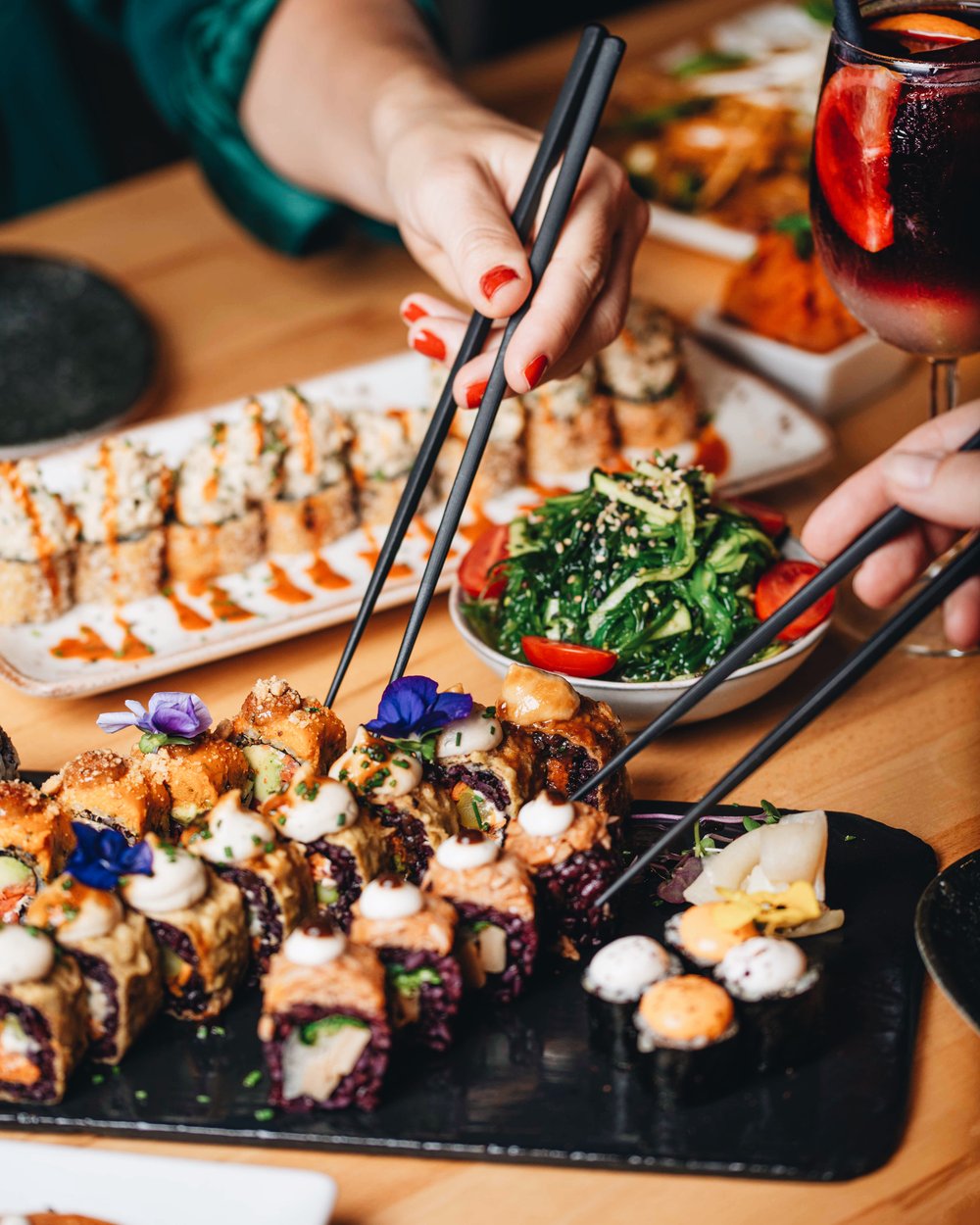 Roots & Rolls – A great concept: innovative plant-based sushi (and more) in a beautiful space. Read my review of Roots & Rolls here. Carrer del Consell de Cent 401 (Eixample).
go to list
Akashi Gallery – I have heard great things about this restaurant that also is an art gallery, how cool is that! Roselló 197 (Eixample).
Sun Taka – An interesting looking lunch deal, and the dishes look gorgeous. They also have a tasting menu. You can sit right in front of the chef by the bar and watch him work. Bruc 156 (Eixample).
Yashima – Said to be one of the first true Japanese restaurants in Barcelona. In addition to great sushi, they also boast a teppanyaki and what is said to be a delicious sukiyaki. Avenida de Josep Tarradellas 145 (Les Corts).
Maruya – Cute-looking Japanese restaurant with a short but sweet menu. Carrer Sepúlveda 42 (Sant Antoni).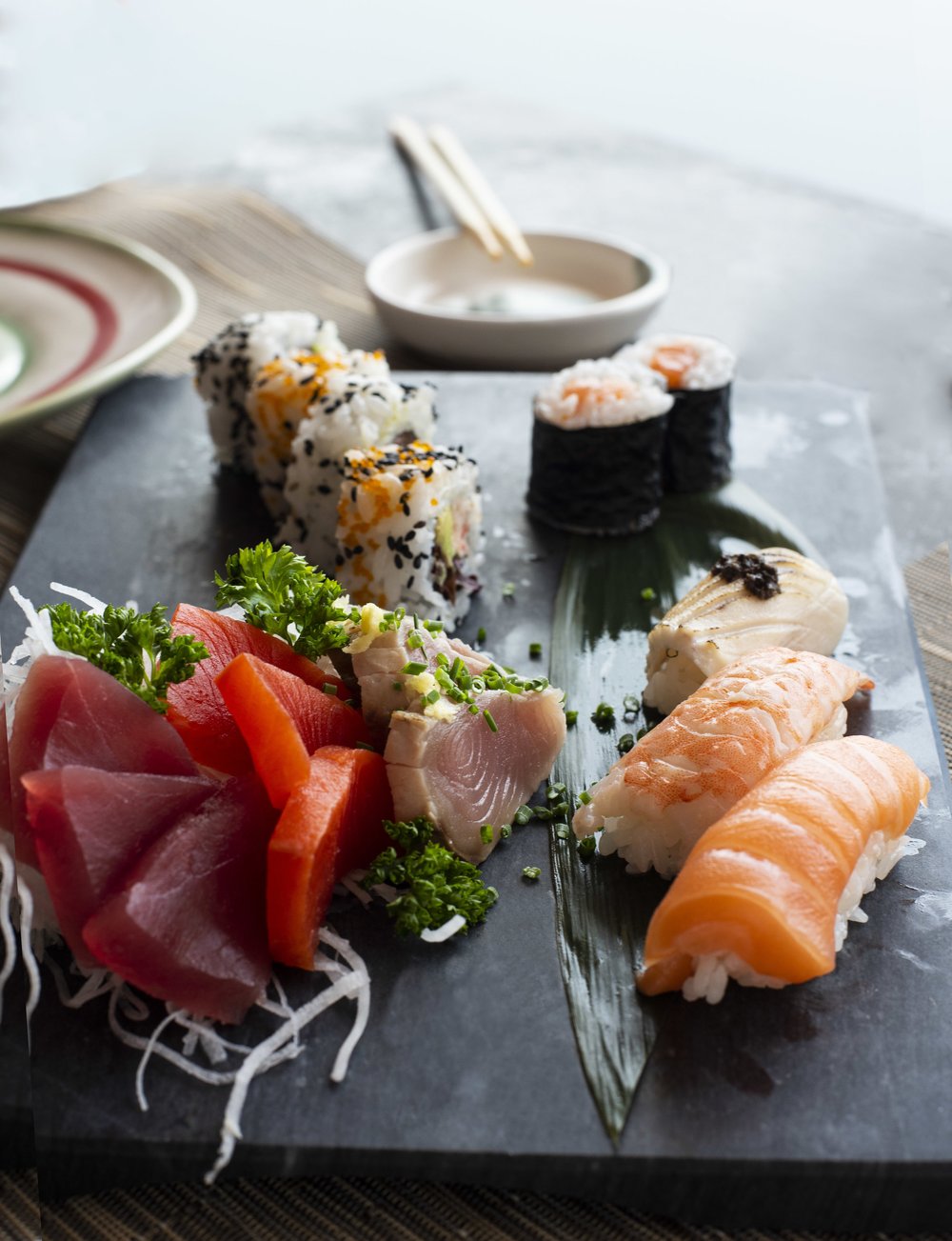 others
Nomo – Grupo Nomo has several restaurants under its belt, and my favorite is actually outside of Barcelona: Nomo Nautic in Sant Feliu de Guixols. They have various locations, full list here.
Koy Shunka – Fancy, fancy: the tasting menu is around 130€ (drinks not included). For an unforgettable experience, book a seat here, you won't regret it. They currently hold one Michelin star. Carrer d'en Copons, 7 (Gótico).
Shunka – Classic but outstanding options. The tasting menu will set you back around 65€ and consists of 9 dishes and a dessert. Carrer dels Sagristans, 5 (Gótico).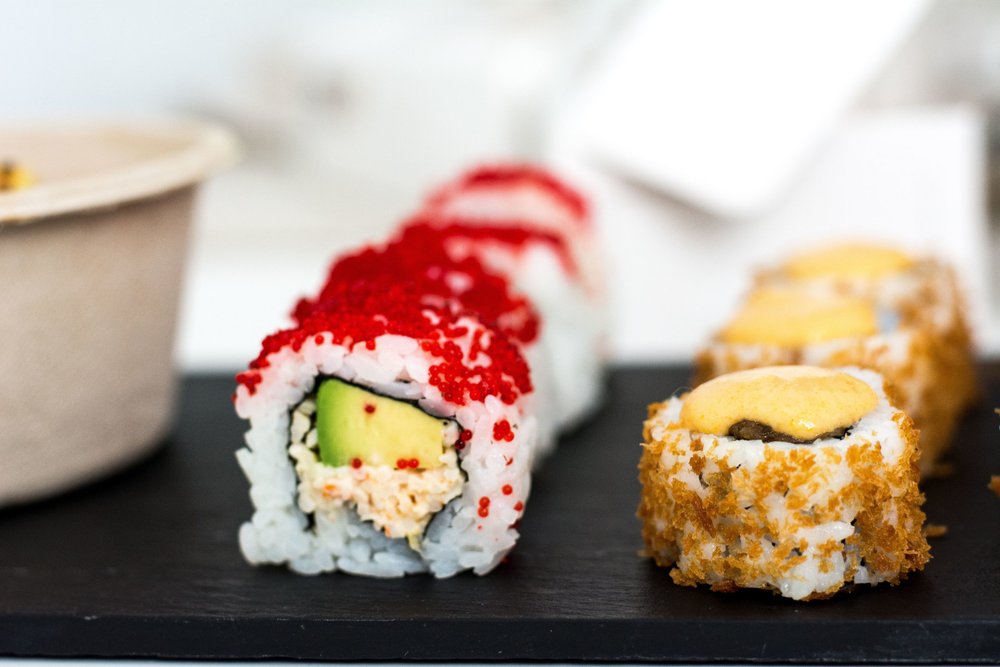 Teikit – A very different take (no pun intended) on sushi, but when you are looking for something different go for it! Perfect for delivery. Travessera de Gràcia 50 (Sarria-Sant Gervasi).
Monster Sushi – This restaurant is very popular for delivery, and they are very gluten conscious. Plaça de Gal·la Placídia 25 (Gracia).
Ikibana – A gorgeous restaurant, perfect for a birthday celebration. Japanese-Brazilian fusion. Various locations (Sarria, Born, Parallel).
Parco – Not the cheapest, but the restaurant is gorgeous and the food is excellent. The sashimi is very recommendable. Gluten free options available. Passeig de Gràcia, 119 (Gracia).
Futami – A homely Japanese restaurant that serves up a comforting lunch, and has a good sushi menu. Enric Granados 10 (Eixample).
Majide – Innovative and tasty sushi, from the Shunka team. Somewhat of a secret in the Raval. Carrer dels Tallers, 48 (Raval).
Miu – This restaurant on Carrer Valencia has a good lunch deal. It's less zen than most, with a modern flair. Carrer de València 249 (Eixample).
Sakura-Ya – Somewhat of a classic, downstairs at L'Illa shopping center. Good quality ingredients. Avinguda Diagonal 557 (Les Corts).
Isami – Many love this sushi restaurant located on Rambla del Poblenou. Make sure to check out the donburi. Rambla Poblenou 88 (Poblenou).
Note: This article is curated from Barcelona Food Experience's RSS Feed. To read the original article, click here.