It's finally here, the ultimate guide to the best vegetarian and vegan restaurants in Barcelona!
I asked in my Instagram Stories if you would prefer a vegetarian or a vegan guide, and the answer was a tie so I thought I would do both. As always, please let me know if you think I missed a place, I will be happy to add it! I also want to add that there are places in this list I haven't visited myself, but have been recommended to me.
best vegetarian restaurants and cafes
La Riera – Vegetarian restaurant in Les Corts with good vegan options. Traditional Catalan cuisine made vegetarian. Carrer del Regent Mendieta 15 (Les Corts).
Teresa Carles – A classic. A long menu filled with tasty vegetarian and vegan home-cooked kind of food. Carrer de Jovellanos 2 (Raval).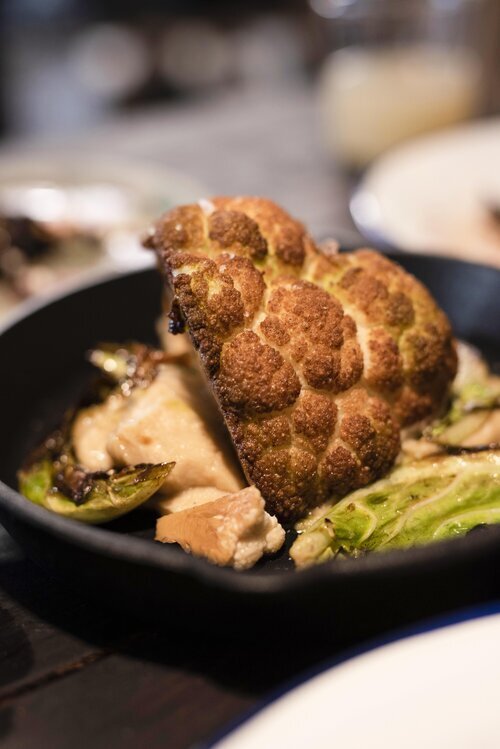 Fat Veggies – This restaurant is paradise for any veggie lover. They are innovative and make tasty and indulgent dishes that you won't forget about for a while. They also ferment and pickle. Read my review of cool Fat Veggies here. C/ Paris 168 (Eixample).
Faire Brunch – A cozy brunch spots with set values on sustainability. For each receipt they plant a tree! All the leftovers are locally composted and turned into soil that the guests can take home with them, they use a carbon-neutral server for their website, and much more. An in addition to this they have a delicious vegetarian brunch with tasty vegan options! If you can, ask for a table in the back: it's a super cute room with a plant-filled patio next to it. C. de Girona, 81, (Eixample Dreta).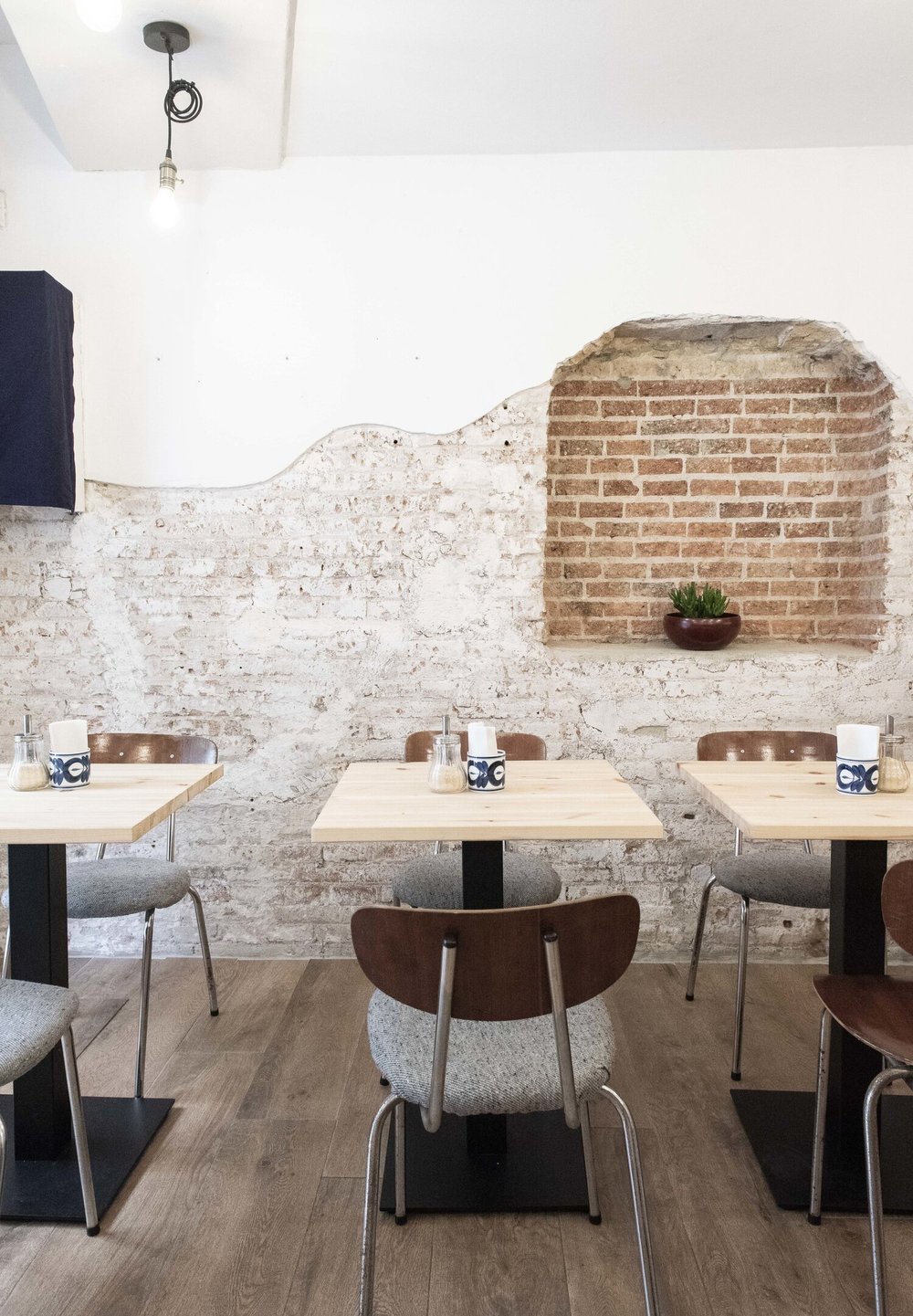 La Branqueta – Few know about this little Japanese cafe that does affordable vegetarian and vegan lunches and bento boxes. It's tiny but simply amazing. Read my review of La Branqueta here. Carrer Marià Cubí 13 bis (Sarria-Sant Gervasi).
Vegetalia – A colorful vegetarian restaurant in the Gotico, Born and Raval. They also have some vegan options. Carrer dels Escudelles 54 (Gotico), Plaça del Fossar de les Moreres s/n (Born).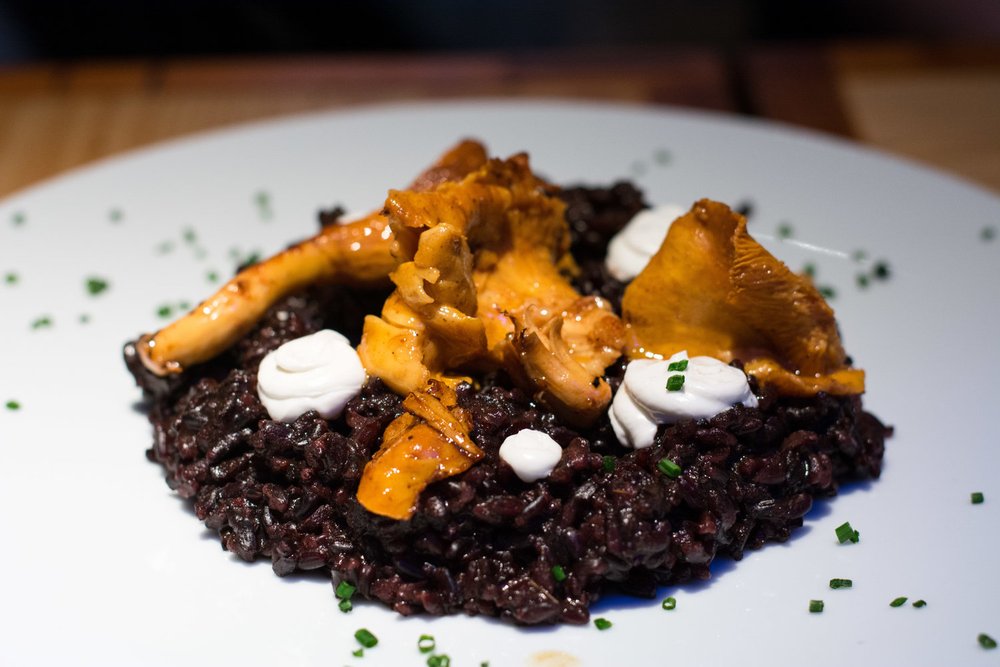 Rasoterra – Cool place, inexpensive, exciting food. Do we need to say more? They put plenty of focus on the slow-food concept. More info on Rasoterra here. Carrer del Palau 5 (Gotico).
Sopa – When I was working in Poble Nou I had lunch here several times a week, and the lunch menu is great value for money. It's vegetarian, vegan and macrobiotic. The space is filled with light, and they have a terrace if you prefer to have your lunch in the sun. Read more here. Carrer de Roc Boronat 114 (Poble Nou).
Bebo – This juicery has food options (good for lunches at the office for example!), healthy shots, snacks and more. They have just opened a second location (brunch & juicery) on Pg. Sant Joan Bosco 51 (Sarria-Sant Gervasi). Their original location is on Francesc Macià 5.
La Papa – A gorgeous café with specialty coffee, indulgent pancakes, beautiful cakes, and much more. They also have a little shop in the back. C/ Aribau 92 (Eixample).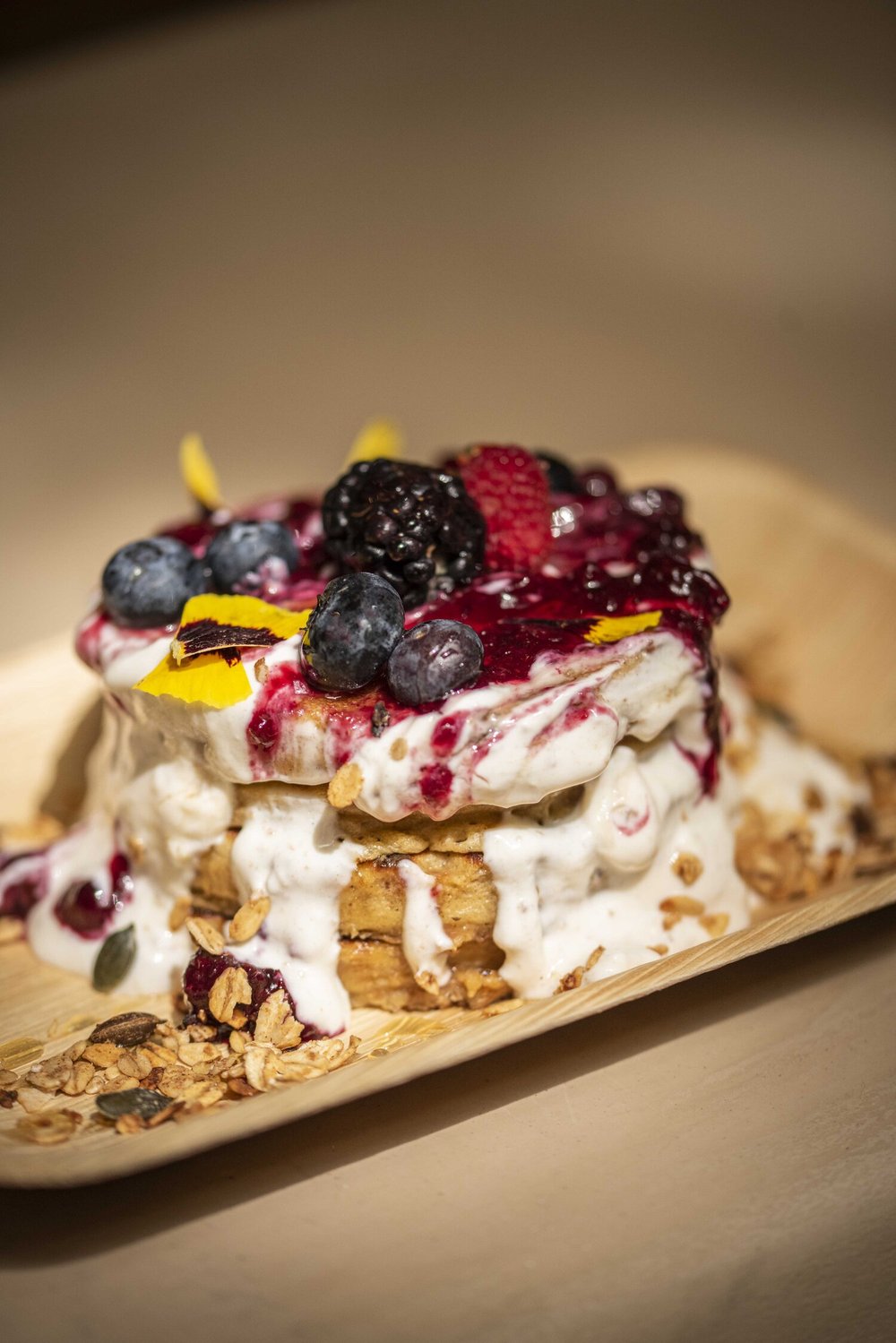 Copasetic – In addition to being vegetarian it is also gluten-free. It's famous for brunch. Carrer de la Diputació 55 (Eixample).
Veg World India – Authentic vegetarian Indian food with a home-cooked vibe. Carrer de Bruniquer 24 (Gracia).
Swagatam – It might look humble but the food is very authentic Indian, with great vegetarian and vegan options. Carrer de Sant Augustí 10 (Gracia).
Quinoa Bar – A tiny, casual vegetarian and vegan place in Gracia, good, honest and fresh food. Travessera de Gràcia 203 (Gracia).
Sesamo – Vegetarian restaurant in Sant Antoni with many vegan options. Their whole roasted cauliflower looks very impressive! Carrer de Sant Antoni Abat 52 (Barcelona).
L'Hortet – A vegetarian and vegan rustic restaurant in the Raval. It actually opened already 50 years ago, how cool is that? Carrer del Pintor Fortuny, 32 (Raval).
Vegesana – A Chinese vegetarian restaurant where the Yuxiang Eggplant is supposed to be great, and they make small, carved carrot animals..! Carrer d'Aribau 14 (Eixample).
Dolce Pizza y Los Veganos – A vegetarian pizza place where half of the pizzas are vegan. Carrer d'Hipòlit Lázaro 34 (Gracia).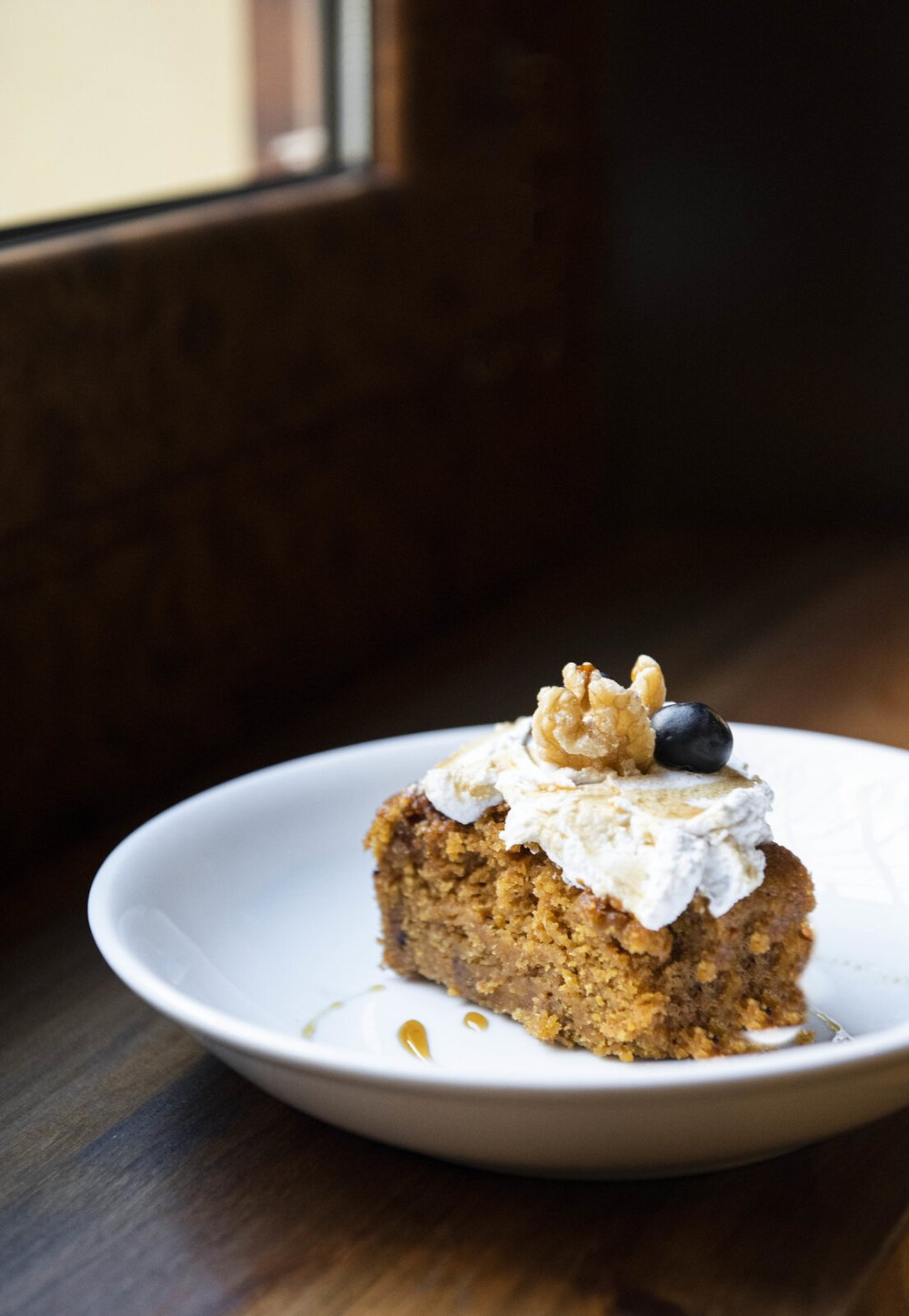 Aguaribay – This Poblenou restaurant and cafe has been around for quite a while already, serving healthy and comforting vegetarian and vegan meals. They have a great lunch menu on weekdays. Carrer del Taulat, 95, Barcelona (Poblenou).
A Taste of Home – Also very much worth mentioning is the shop Taste of Home that is a lifesaver for any expat and local, too. They have a wide range of both vegetarian and vegan items, many of them difficult or impossible to find anywhere else in the city. In case you are looking for something specific, you can check with the owner and she might be able to order it for you! A Taste of Home has three locations, Carrer Roger de Llúria 53 (Eixample) , Carrer San Jose 32 (Sitges) and Carrer Maestrat, 11 (Cubelles).
Supermercado El Sueco – A Swedish supermarket with anything you might want when if you're missing Swedish staples, AND they have a nice selection of intresting meat substitutes in their freezer. Gran Via de les Corts Catalanes 714 (Eixample Dreta).
best vegan restaurants and cafes
Vegan Junk Food Bar – Paradise for anything plant based and indulgent. The place is large and very cool, and they have a few tables outside too. The menu is packed with the coolest things, such as very loaded nachos, quesadilla, truffle pizza, shawarma, "ribs", several different burgers, fish and chips, and all of it is plant based. Don't miss the delicious cocktails. C/ de Manresa 4 (Born).
Alive Restaurant Vegetarià – Used to be vegetarian but is now entirely vegan, with good options also for kids. Travessera de les Corts 180 (Les Corts).
Bungnuts – A little shop that specializes in vegan doughnuts, and let me tell you: they're amazing. They change the flavors frequently (and sell out fast!), and you can order huge-size donuts to share for a special event. They also serve specialty coffee, matcha, and more drinks for take-away. Read my review of Bungnuts here. Carrer de Santa Eugènia, 16 (Gràcia).
Bubita Sangria Bar– Some say it's the best place for vegan tapas! It used to be called BarCeloneta, but they have done a rebranding and changed their location to the Born. Carrer dels Flassaders, 15 (Born).
Gallo Santo – Vegan Mexican Restaurant in Gracia that really delivers. Their birria tacos are fantastic, and don't miss their margaritas! Carrer del Torrent de l'Olla 64 (Gracia).
Good Shit, Vegan Kebabs – Indulgent vegan kebab in a cool spot in Gracia. A must visit! Carrer del Torrent de l'Olla, 138 (Grácia).
La Trocadero – Fun vegan fast food such as burgers, sandwiches, and excellent baked goods like donuts. Carrer de la Marina 269 ((Eixample).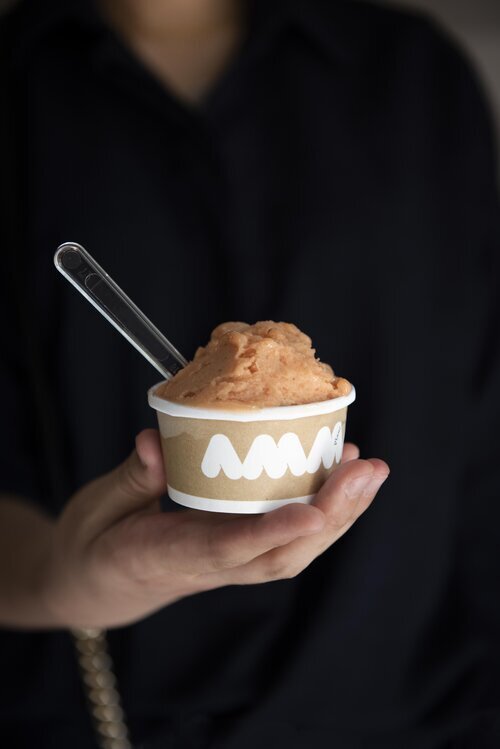 Amma Gelato – They make the most delicious vegan ice creams, with innovative and fun flavors. Read my review of Amma Gelato here. Plaça de la Virreina 3 (Gracia).
La Loncheria – A fun restaurant with dishes from around the world such as ceviche, arepas, Thai curries and more, all made vegan. Carrer d'Aribau, 101 (Eixample Esquerra).
CactusCat Bar – An all vegan-gastrobar, offering an all-day brunch, lunch, dinner, and tapas. The menu is a mix of both local and international cuisine. Carrer de Valldonzella, 52 (Raval).
La Besneta – Everything is vegan in this awesome bakery, and you can order cakes from them for special events. Read more about La Besneta here. Carrer de Torrijos 37 (Gracia).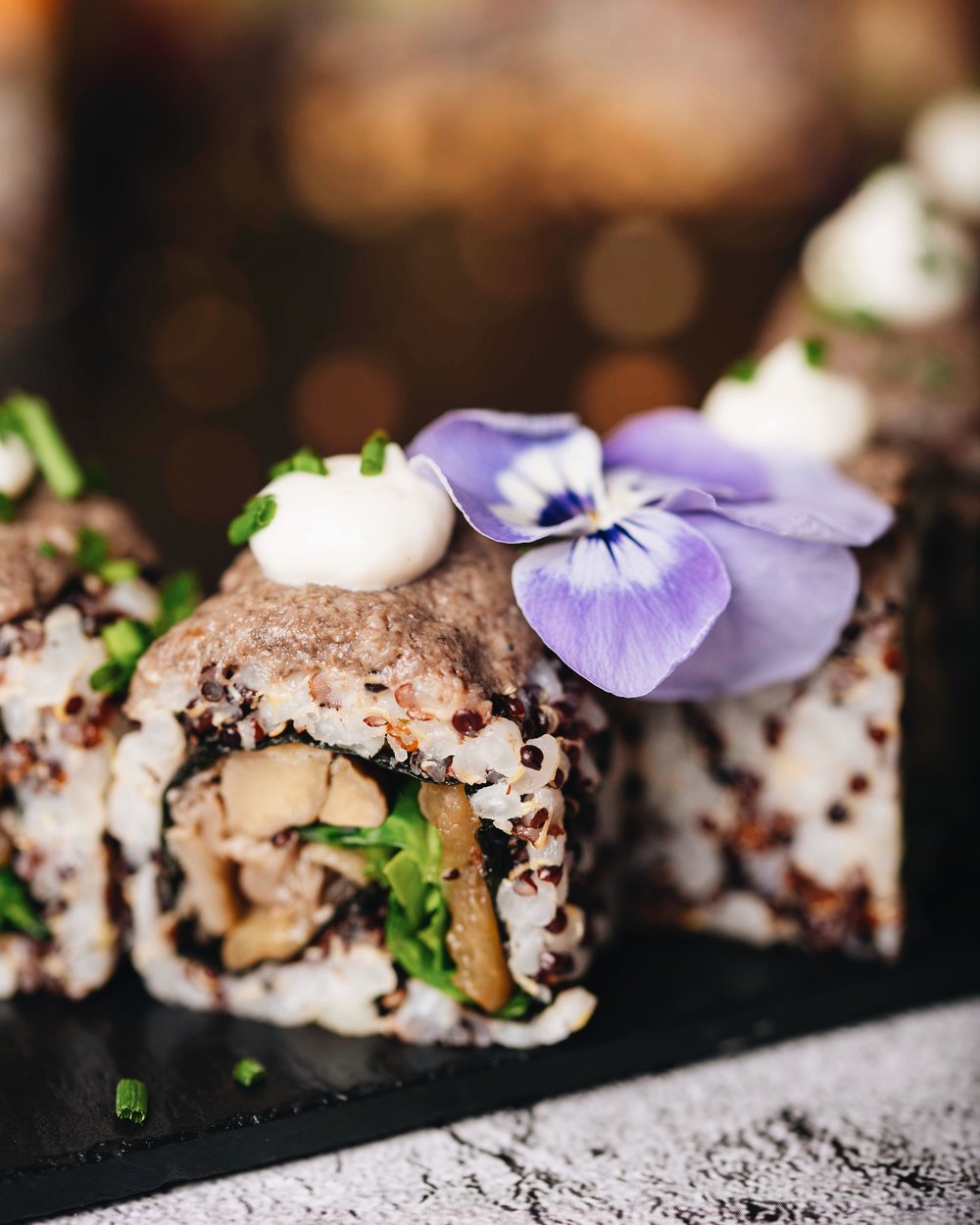 Roots & Rolls – This beautiful restaurant really stands out. They serve vibrant plant-based Asian food, with a great range of sushi (all of their sushi is gluten free). Besides their beautiful sushi (my favorite is the Geisha!), don't miss their cauliflower popcorn and the gyozas that will make you want to lick your plate. Read my review Roots & Rolls here. Carrer del Consell de Cent 401 (Eixample).
Cat Bar – Somewhat of a legend of a vegan bar in Barcelona. Fun and laid back. Carrer de la Bòria 17 (La Ribera).
Veggie Garden – Completely vegan with Indian and fusion food like tapas, burgers, salads, and sandwiches. In the Raval and close to Universitat. Good quality-price ratio. Carrer dels Àngels 3 (Raval) and Gran Via de les Corts Catalanes 602 (Eixample).
Tonka Pasteleria Vegana – A bakery that makes the most delicious cakes and cookies. You would never guess they're vegan: the cakes are fluffy and moist and simply fantastic. Their cookies are among the best I've had in the city. For now they're online only, you can place your order on their website here.
Vegan Tulsi Restaurant– The menu has both local and international dishes, and also a lunch deal. They have great reviews! C. del Consell de Cent, 279 (Eixample Esquerra).
El Vato Loco – A new 100% vegan pizza restaurant: the only one doing Vegan Neapolitan pizzas! They look fantastic. Carrer d'en Tantarantana 20 (Born).
Desoriente – A fairly new Asian vegan restaurant with intriguing, elaborate but approachable dishes. Korean bravas? Tikka Masala Bao made with jackfruit? These are a few of their cool dishes. C/ de Ramon Turró, 209 (Poblenou).
Froots & Roots – A fun little vegan juice bar in Raval, making cold-pressed juices, plant-based dishes, and specialty coffee. Carrer Peu de la Creu, 19 (Raval).
best vegan-friendly restaurants and cafes
Little Fern Cafe – This charming cafe has many fun and tasty vegan and vegetarian options, don't miss this gem! Read more about Little Fern here. Carrer de Pere IV 168 (Poblenou).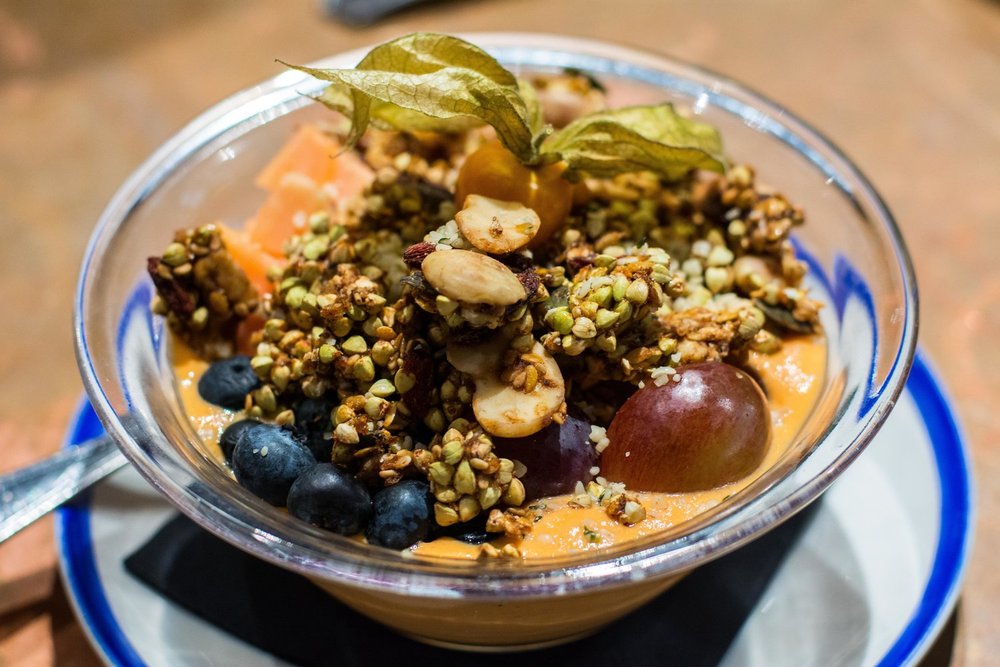 Flax & Kale – Gorgeous space and good food that even a meat-lover gets excited about. Check also their location in the H&M Flagship store and Flax & Kale Passage that's 100% gluten-free. Read more here. Carrer dels Tallers 74b (Raval), Carrer de Sant Pere Més Alt 31-33 (La Ribera), Passeig de Gràcia 11 (Eixample).
Rangoli – Located in Barceloneta, this Indian restaurant has gone under the radar for many. But their chef-driven cuisine is delicious, offering Indian street food highlights a d fun drinks, both with and without alcohol. Pg. de Joan de Borbó, 78 (Barceloneta).
Balafría Coffee Bar – This very friendly café has the most amazing vegan cakes and cookies (you can buy them online here), and on weekdays they do lunches with great vegan and vegetarian options. Carrer de Sant Hermenegild, 2 (Putxet).
Las Muns – Tasty empanadas with three different vegan/vegetarian versions. (Various locations around the city).
Messie Sin Gluten – This pizza restaurant is 100% gluten-free, and has good vegan options, including pasta. Carrer de Muntaner 109 (Eixample) and Carrer de Siracusa 15 (Gracia).
Pizza Paco – A great pizza place in the Born with good vegan options. Carrer de l'Allada-Vermell 2 (Born).
La Clote – Plenty of vegan options like pizzas and burgers. Carrer del Clot 49 (Clot) and C/ Vilardell 25 (Sants).
places with good vegetarian and vegan options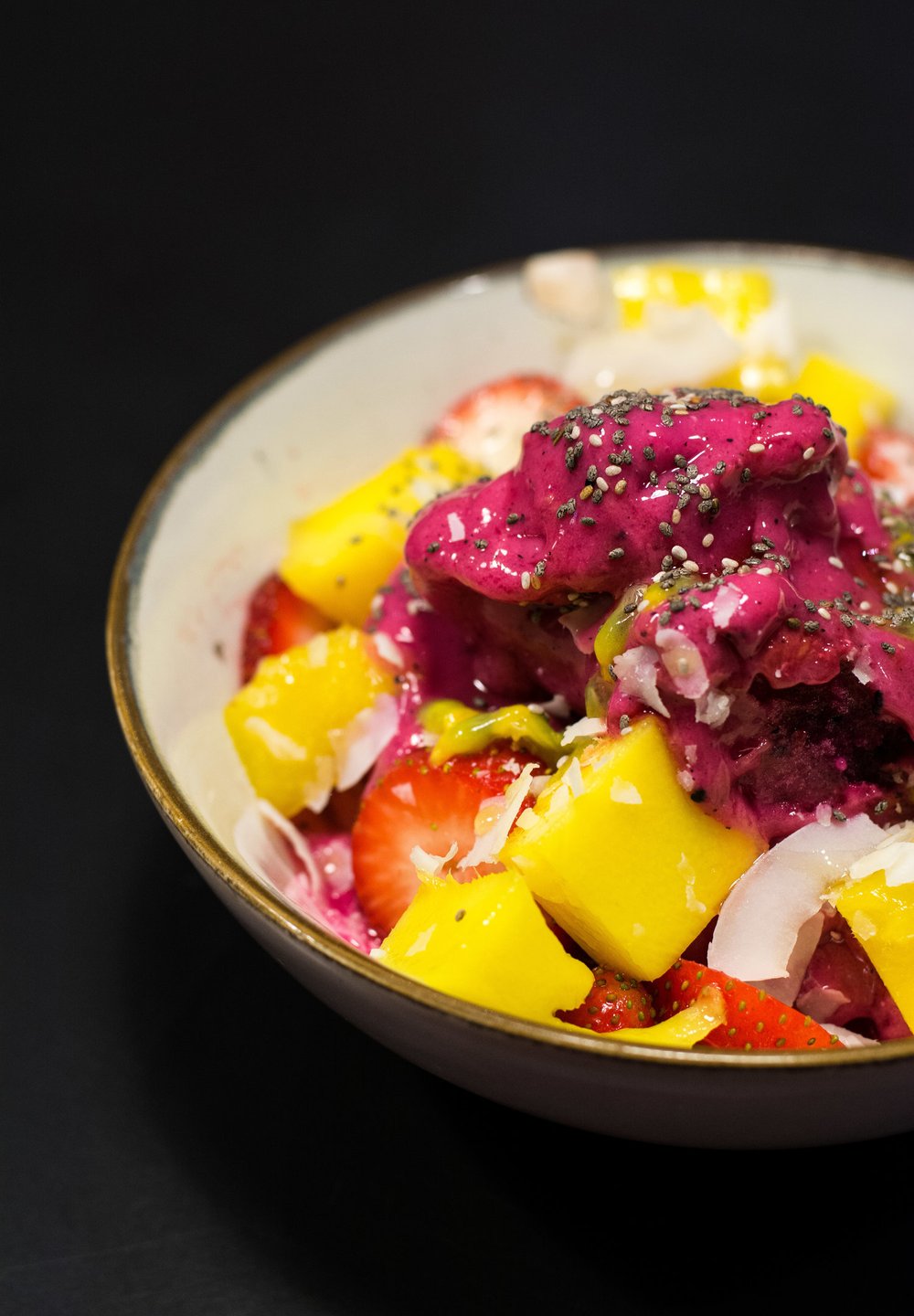 Green & Berry – This place offers lots of space (for bringing your laptop too) and good food and juices. More info here. Carrer d'Enric Granados 153 (Eixample).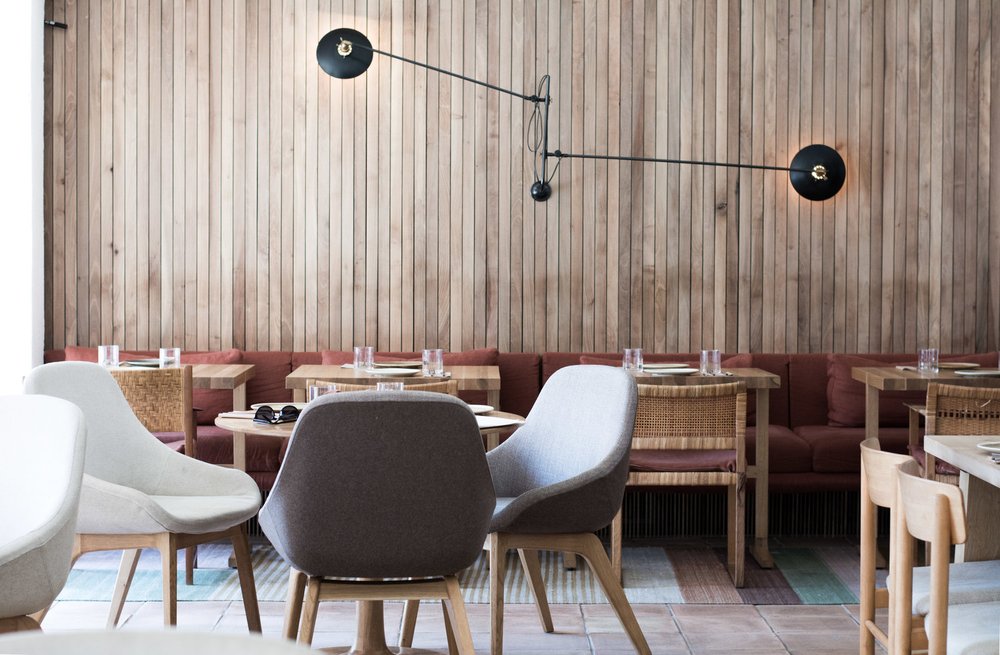 The Green Spot – Beautiful, classy place with innovative food. Read more here. Now they have a second location close to L'Illa Diagonal. Carrer de la Reina Cristina 12 (Born) and Avinguda Diagonal, 593 (Les Corts).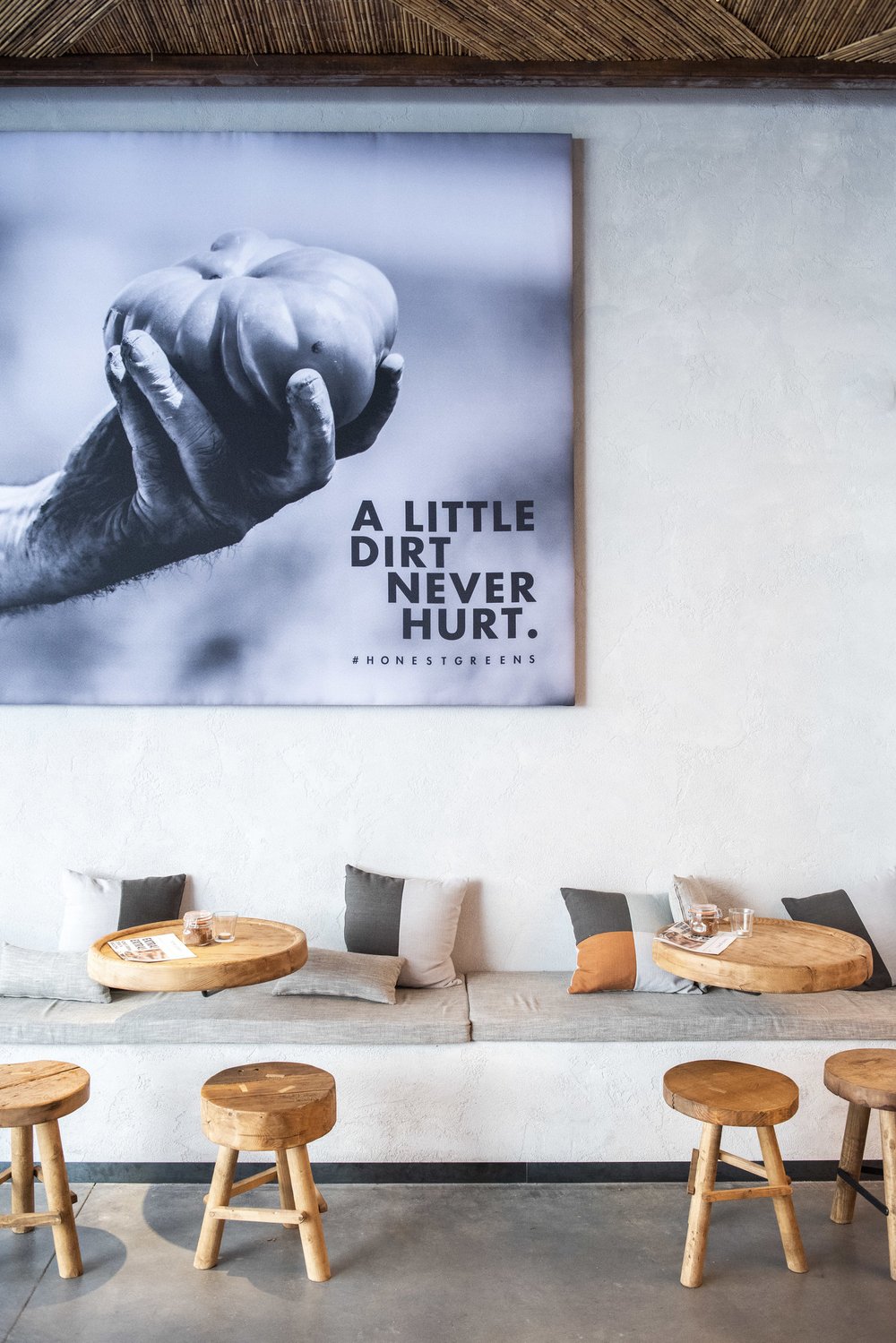 Honest Greens – This addition to the healthy food scene offers plenty of fun plant-based options. I'm addicted to their food, it's fun, innovative and their restaurants are pretty and laid back. Read my review on Honest Greens here. They have three different locations, in Eixample, Tuset, and Born.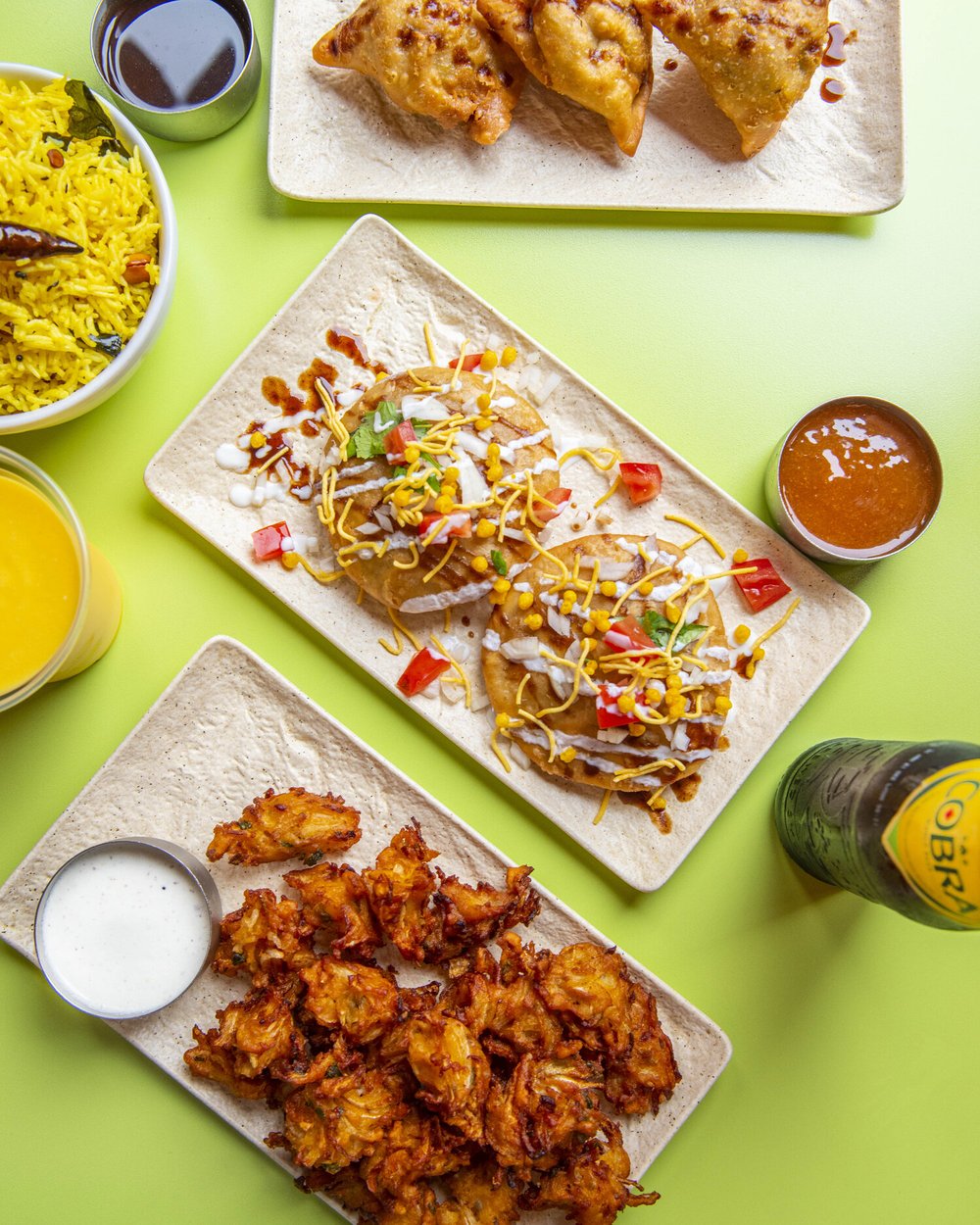 Chennai Masala Dosa – They specialize in South Indian food, and have numerous vegan and vegetarian options. Everything is made in-house and with lots of love. Their dosas are addictive. Read my review of Chennai Masala Dosa here. Carrer de Galileu 326 (Les Corts)
Almalibre Açai Bar – They really know their açai here (they import it themselves, and it's 100% pure and undiluted), but they also have excellent vegetarian and vegan items on their menu. Their vegan burger is delicious. Carrer de Girona 118 (Eixample).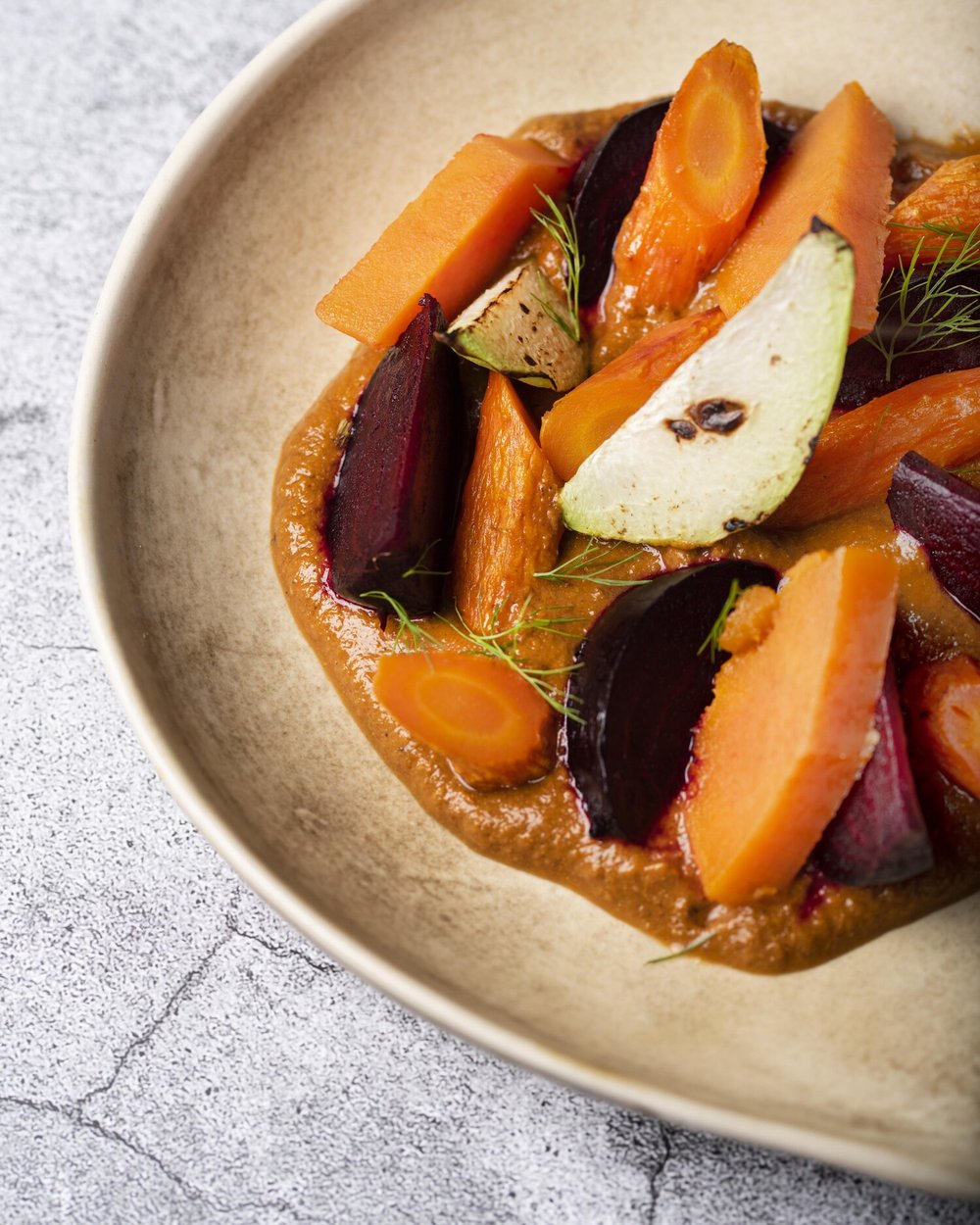 Quiote Mezcaleria – My absolute favorite Mexican restaurant has good vegetarian and vegan options, such as vegan tacos, ceviches, grilled vegetables in a pipian sauce, and more. Pair them with a delicious mezcal margarita! Read my review of Quiote Mezcaleria here. C/ Calàbria 98 (Sant Antoni).
The Juice House – Wonderful for a  good plant-based lunch menu or breakfast and brunch. Read more here. Carrer del Parlament 12 (Sant Antoni).
EatMyTrip – A wonderfully cute café with dishes made with a lot of love, and with many mind-blowing vegan and vegetarian options.  Read all about it here. Carrer del Consell de Cent 378 (Eixample) and Avinguda de la Riera de Cassoles, 56 (Gràcia).
Bembi – A classic Indian restaurant (one of the first in Barcelona) with a top-notch chef. They have good vegan and vegetarian options on their menu. C. del Consell de Cent, 377 (Eixample Dreta).
Flexbowls – Bowls for breakfast and lunch, and tasty cakes, smoothies, and juices. Carrer de la Diputació 289 (Eixample).
Green Shots – Good for takeaway, with fresh juices and lunches for the office. Carrer de París 201 (Eixample).
Maai – Good breakfast, brunch and lunch menu, with fresh local and seasonal ingredients. Very interesting lunch menu items. Read all about Maai here. Carrer de Regàs 30 (Putxet).
All You Eat is Love – A terrific lunch deal can be had at this healthy place. I love their bowl with a Japanese flair! Carrer de la Marina 52 (Poblenou).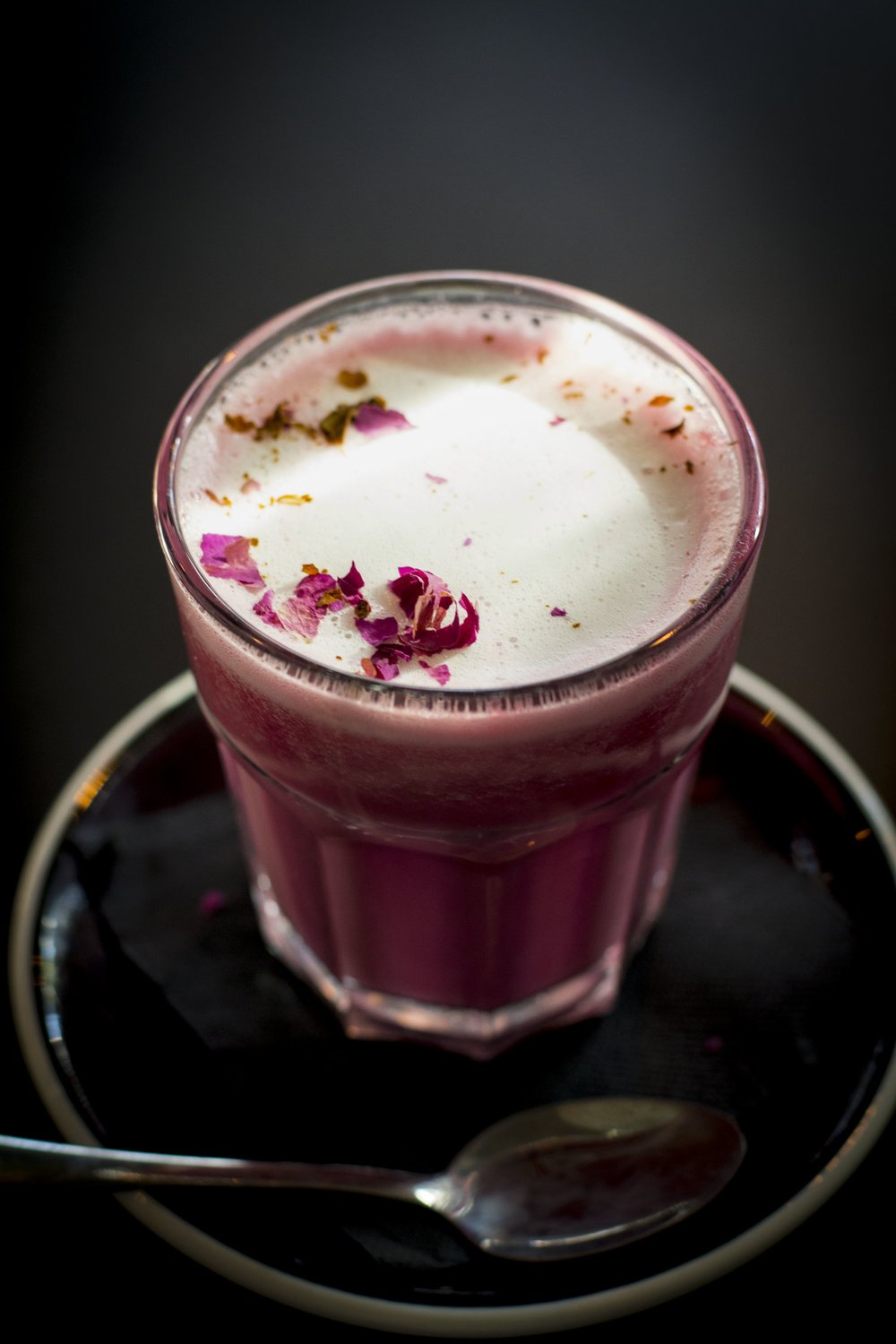 Lulu & Flyn – This tiny little place fills up with cocktail lovers at night, and for breakfast and lunch they have wonderful, pretty and healthy options. Read all about Lulu here. Avinguda del Marquès de l'Argentera 7 (Born).
Hammock Juice Station – A wonderfully cosy hangout where you can enjoy your delicious smoothie bowl in a comfy sitting hammock. The staff is very friendly. Read post here. Carrer de Mallorca 308 (Eixample).
Arigato – Mexican and Japanese-inspired, delicious food, and they have good vegetarian and vegan dishes on their menu. For most people, it's love at first sight with this place. C/ de Roger de Llúria, 114 (Eixample Dreta).
Teresa's – A takeaway in the Teresa Carles emporium. Great set of juices and vegan cakes. Carrer de l'Argenteria 31 (Born).
Woki Organic Market – Vegetarian food on the go, inside an organic shop. They have several locations in the city.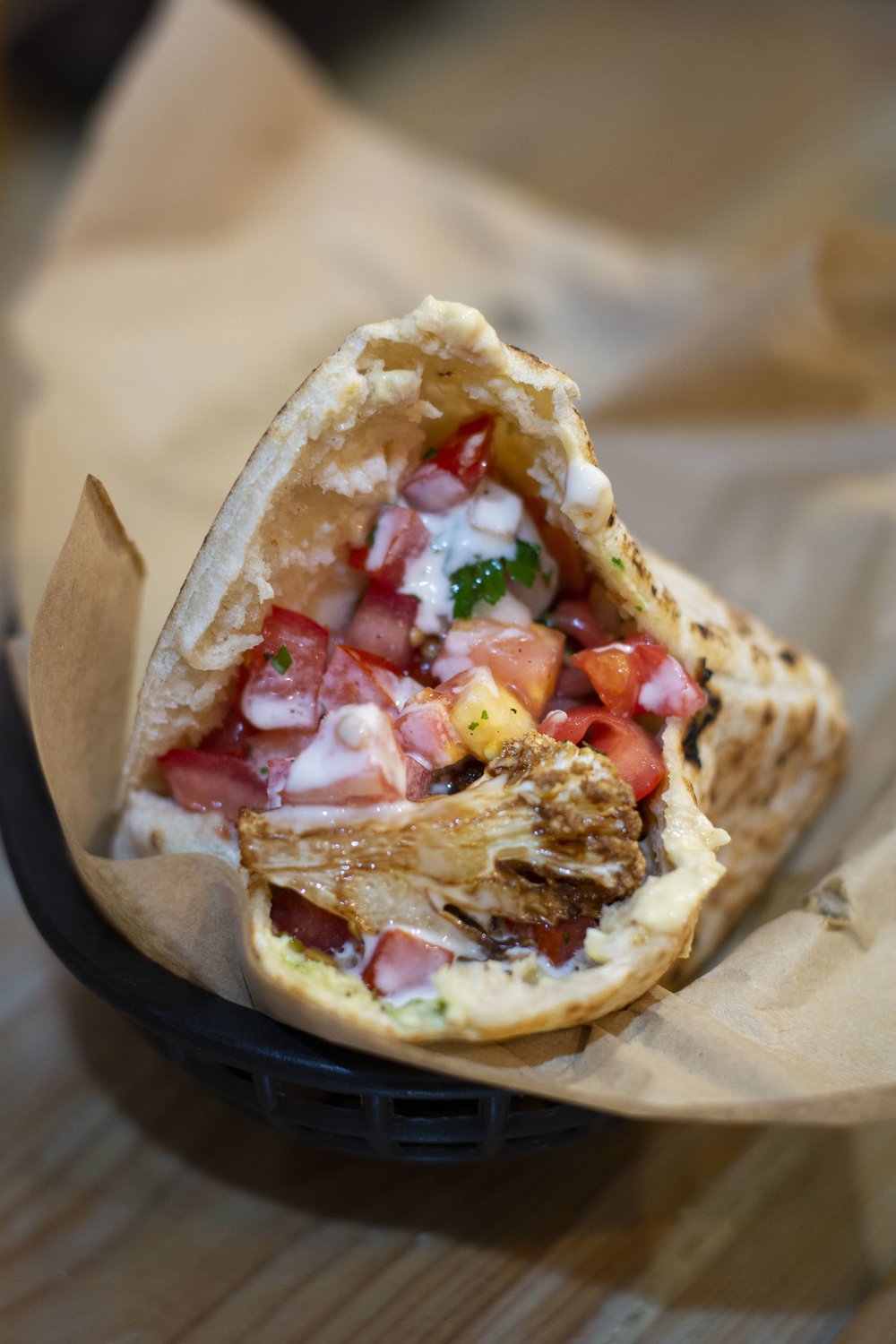 A Tu Bola – Balls, balls, balls! It might sound funny but trust me, it's all so good. Many good vegetarian and vegan options. Blog post on A Tu Bola here. Carrer de l'Hospital 78 (Raval).
Tandoor – such a cool Indian restaurant, and the food is so tasty you want to cry a little. At least half of the menu is vegetarian. Read more here. Carrer d'Aragó 8 (Eixample).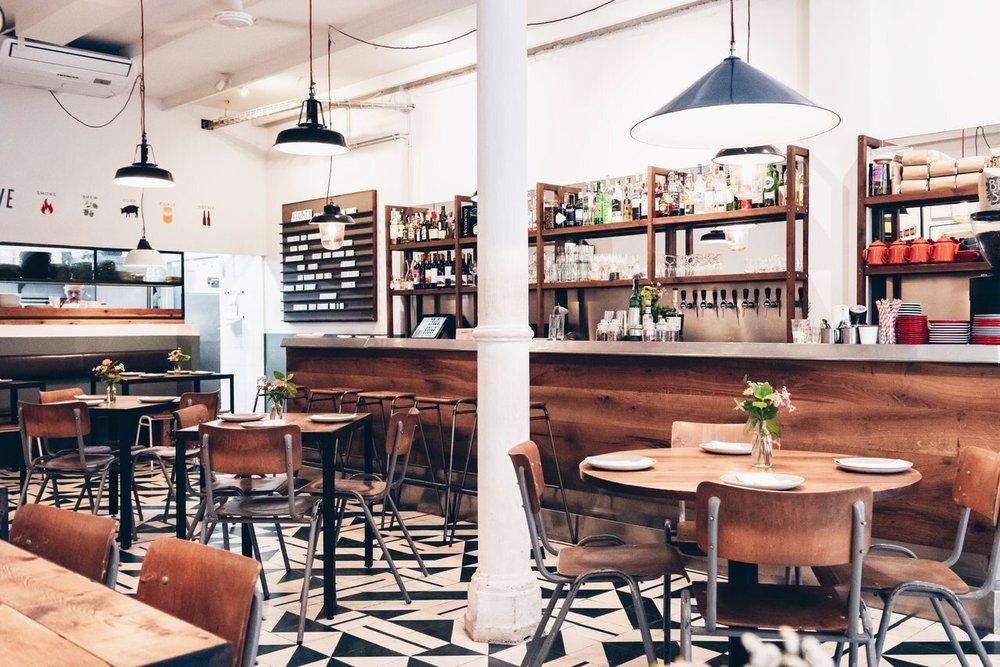 Caravelle – This cool diner has good veggie options. Read more here. Carrer del Pintor Fortuny 31 (Raval).
Mosquito Tapas / Grasshopper Ramen They have good vegetarian and vegan options in their establishments. Carrer dels Carders (Born).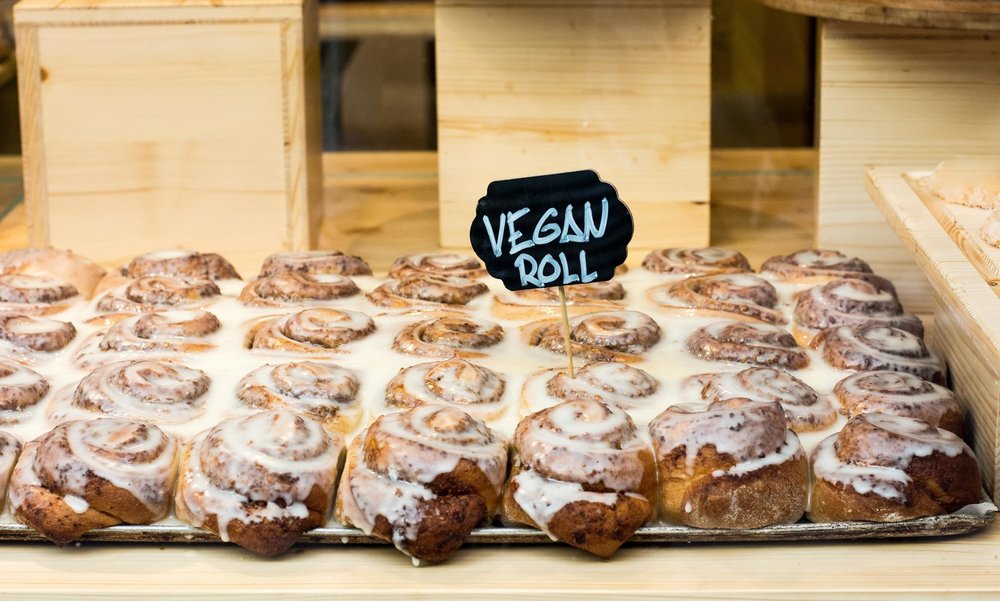 Demasie – These guys are experts on cinnamon rolls and plenty of other flavored rolls, and they also do a mean vegan roll. Various locations.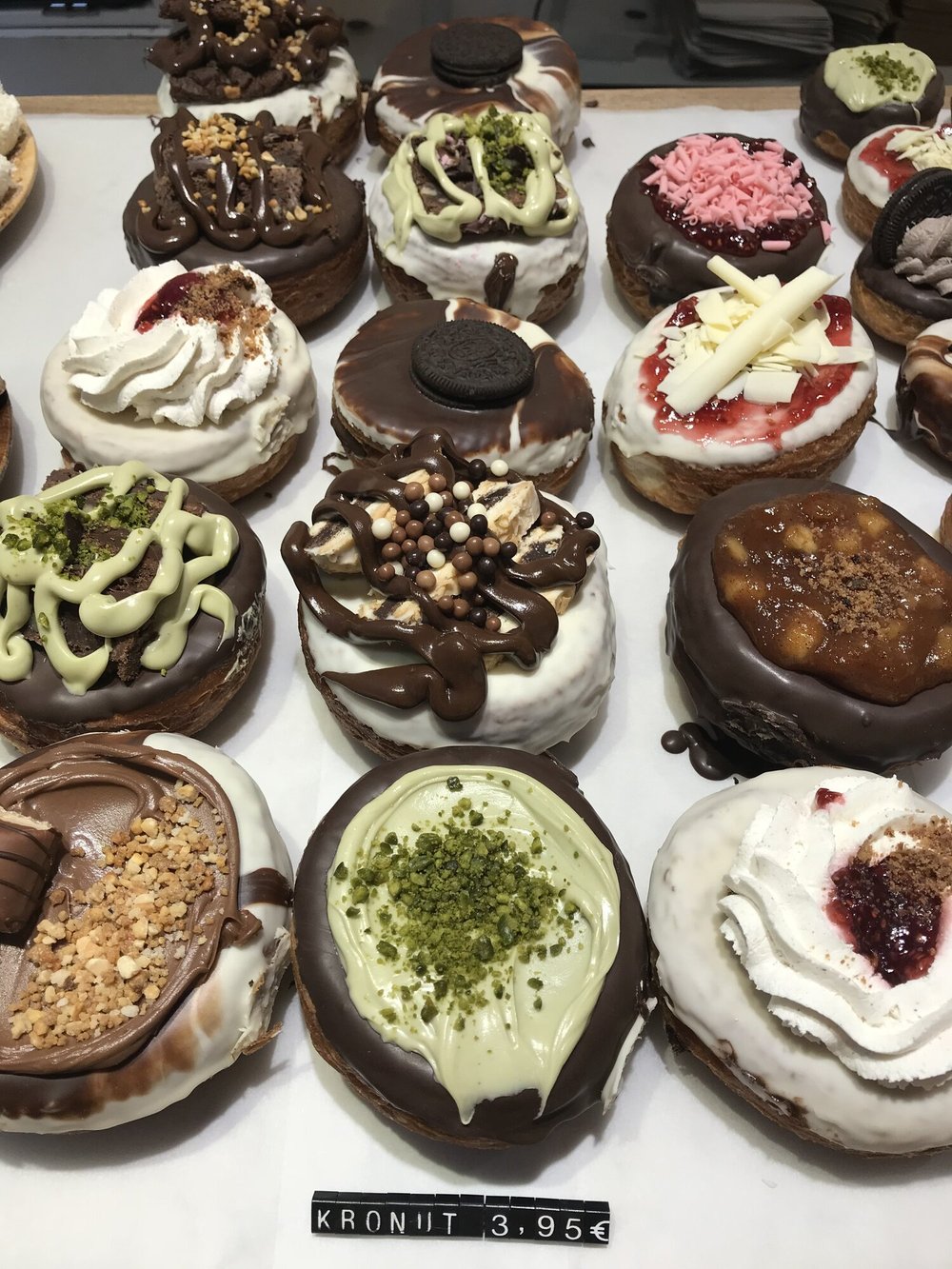 Chök – This place is paradise for a chocolate lover, AND they have really great vegan options! They have several locations in the city. Read more about Chök here.
Note: This article is curated from Barcelona Food Experience's RSS Feed. To read the original article, click here.