Casa De Comidas Buenavista – Tradition and Comfort
Casa de Comidas Buenavista hides inside cozy hotel Antiga Casa Buenavista, right by Universitat. The restaurant has quite a history: it first opened as La Casa Buenavista in 1918 and was open of the most popular restaurants in the city at that time. The restaurant closed for a few decades but was brought back to life recently by the same family who owned it at the time. It now serves as a hotel, and the restaurant has reopened with a beautiful interior and a menu paying homage to the best Catalonia has to offer in terms of ingredients and dishes. The wine list won't disappoint.
The chef behind the menu, Marc Roca, has opted for traditional Catalan dishes packed with flavor, the best ingredients, and a few brushstrokes of innovation. The restaurant is open all day: a generous breakfast and brunch in the morning for the hotel guests, lunch at noon, a little something to snack on in the afternoon, and dinner at night. The staff here is wonderfully attentive, skilled, and friendly, and you'll feel right at home.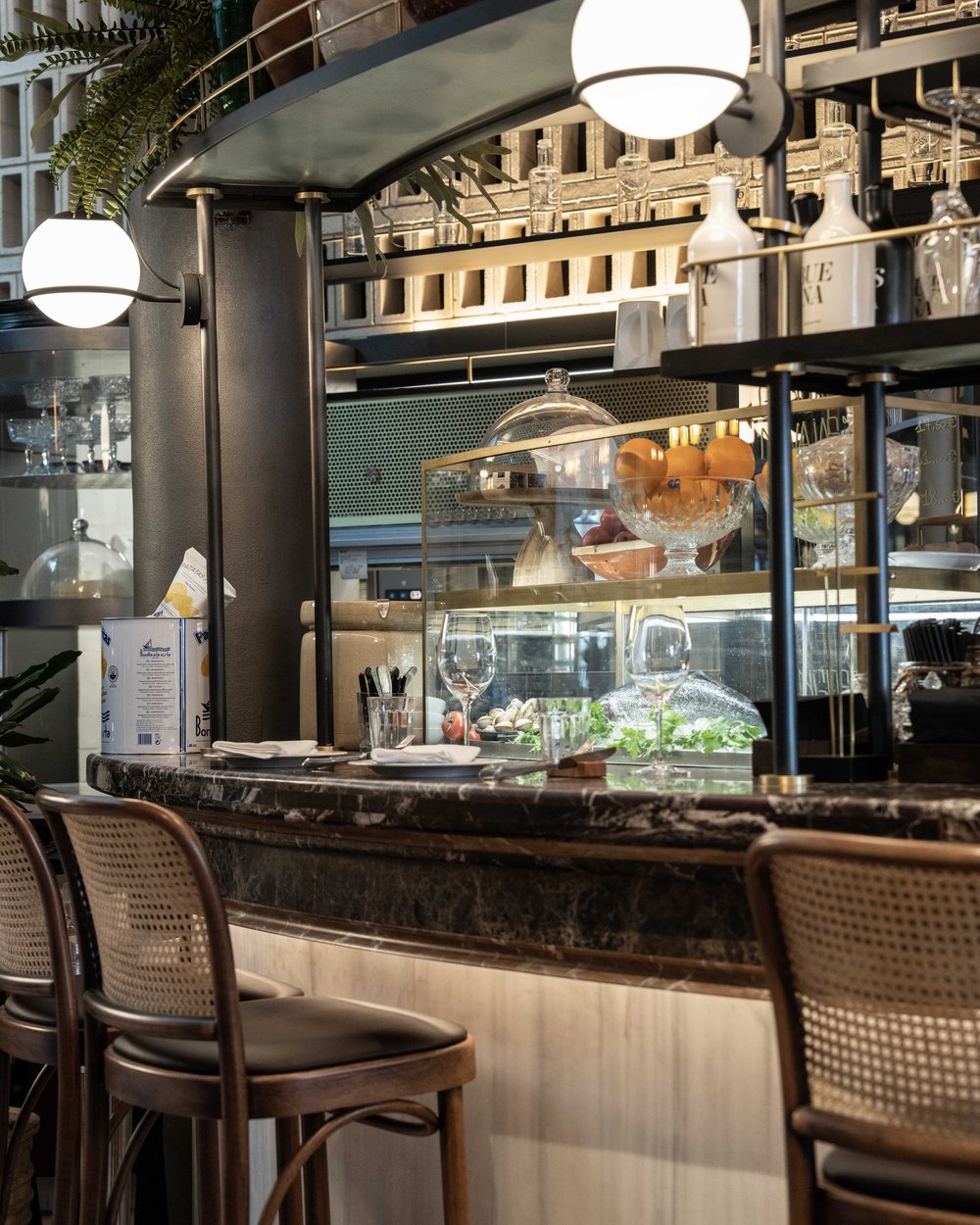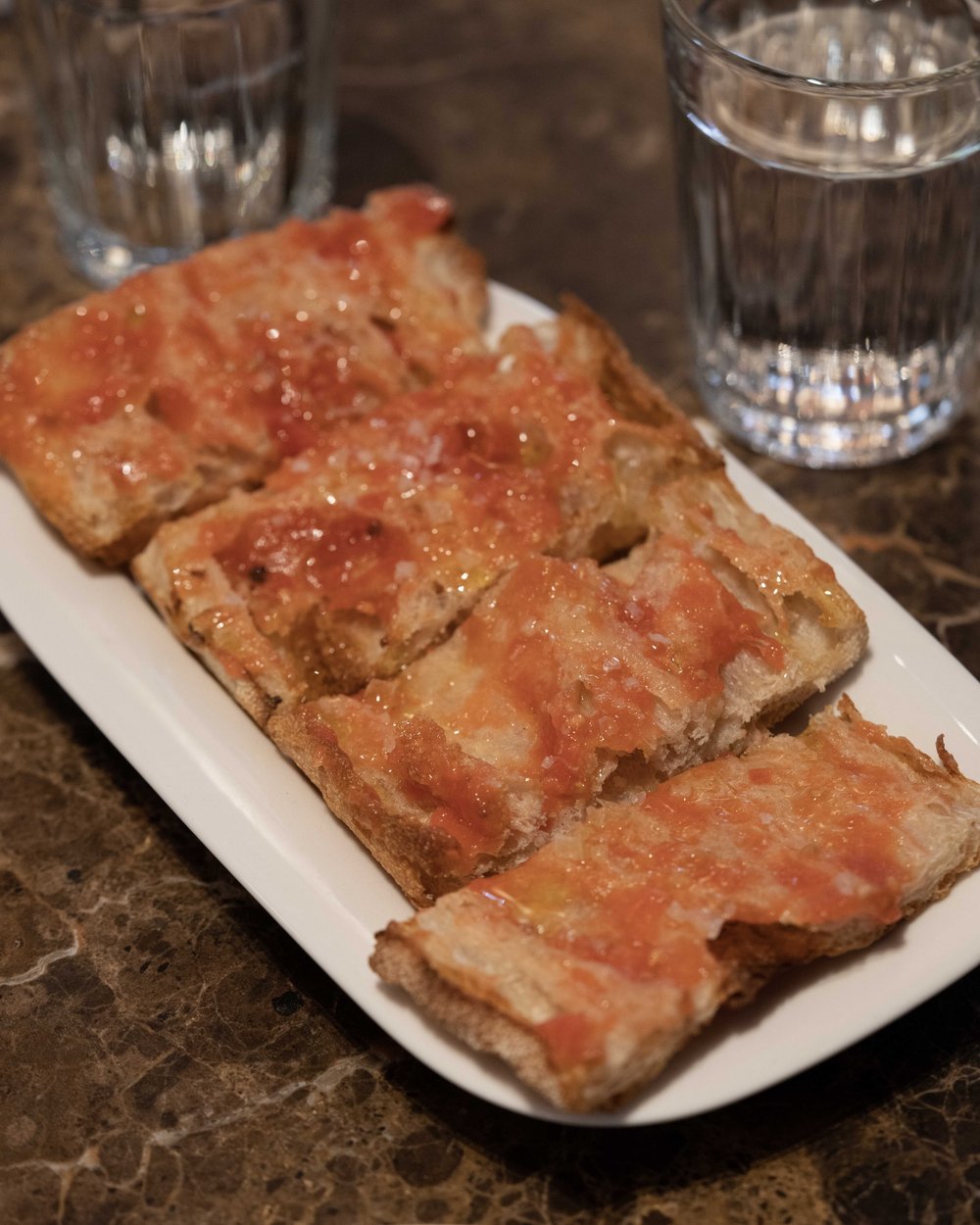 On our visit, we began our meal with "coca de vidre amb tomàquet i oli de Siurana" (in the photo above): and we couldn't get enough of it. It's all in the details, isn't it? Other small starters are top-notch anchovies, assortments of olives, oysters, and more.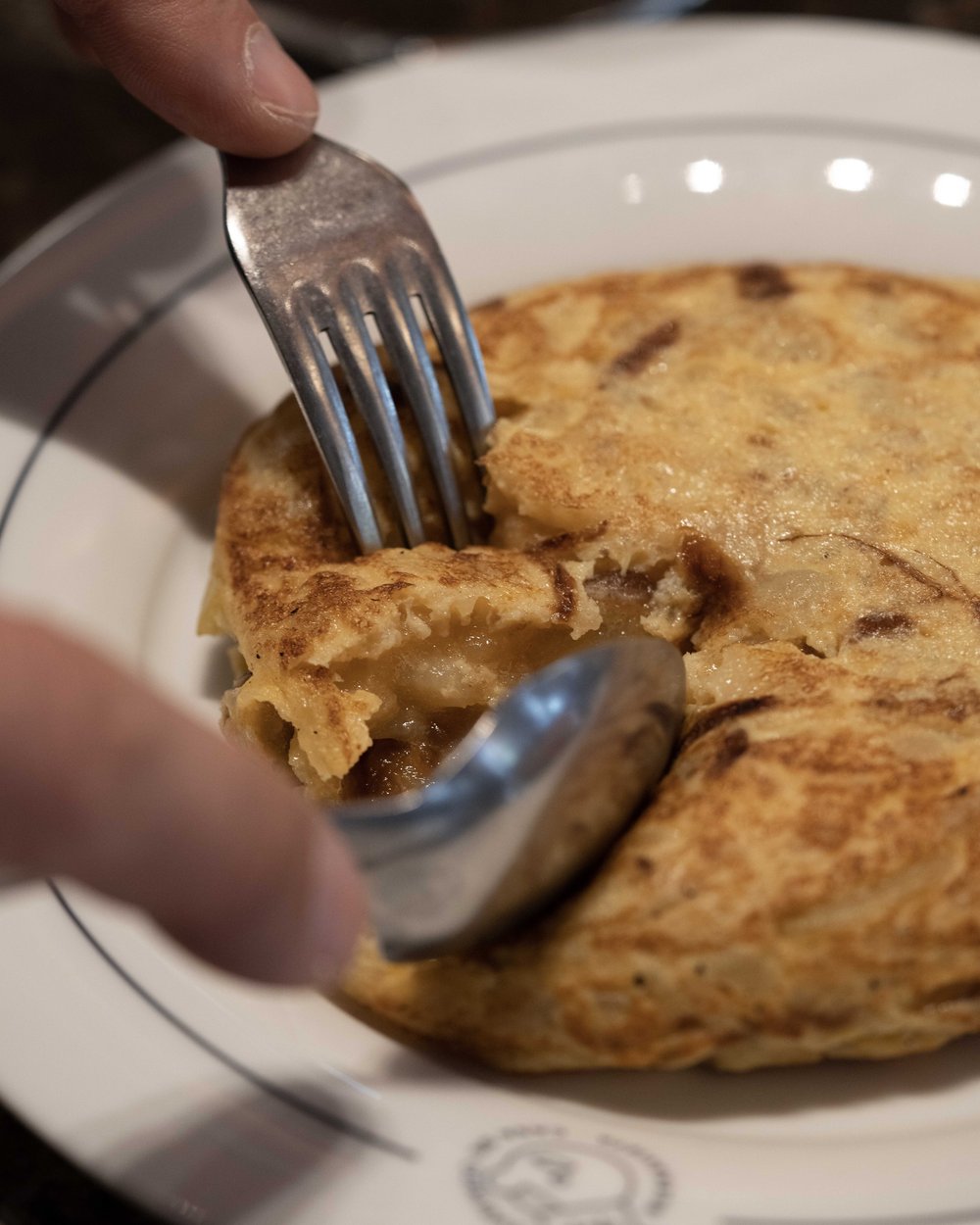 The list of tapas to share is exciting, with classics such as bravas, ensaladilla, croquetas (we tried these and loved them!), Iberian ham, an assortment of Catalan cheeses, an excellent tortilla we shared, and more tried-and-trusted dishes made with plenty of care.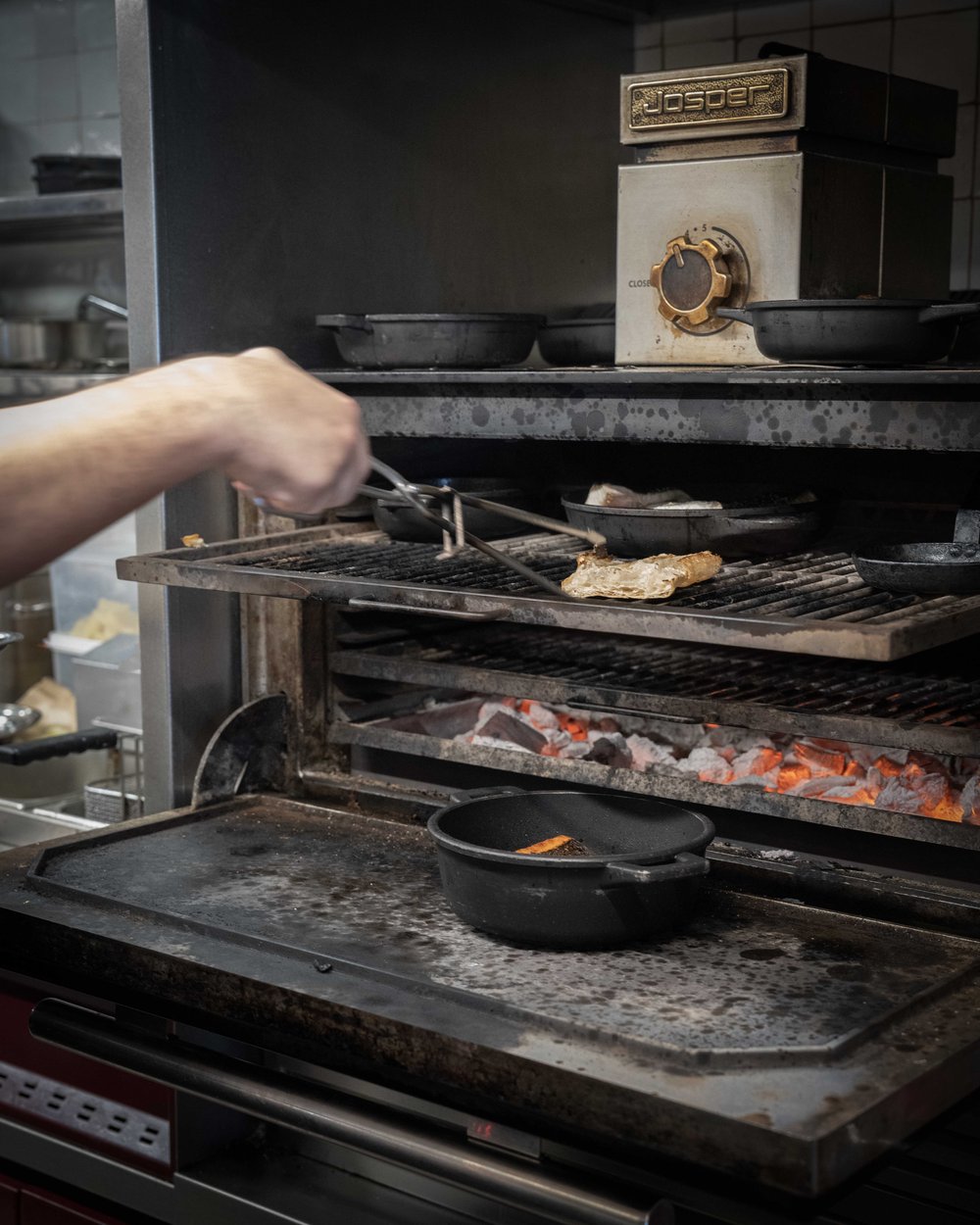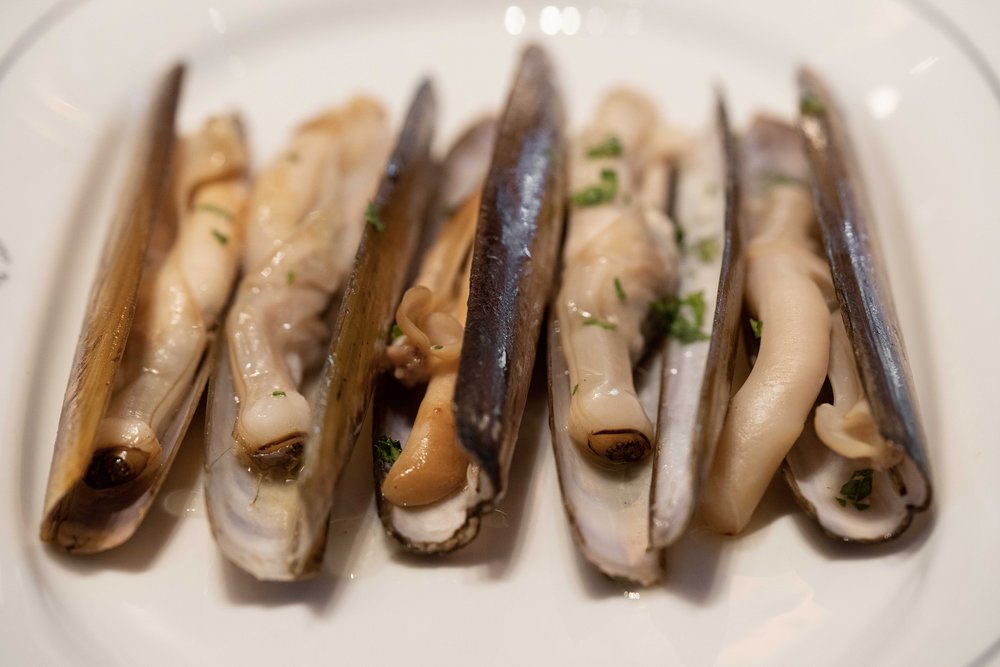 From there, the next stop on the menu is the "Greens and Raw": steak tartar, zucchini carpaccio, burrata with confit tomato, a seasonal salad, cured salmon, and more. The following two parts of the menu, both worth taking a deep dive into, are "With a Fork and Spoon" and "From the Grill." Wonderful comfort food, made with skill and technique, but still keeping that homemade feeling.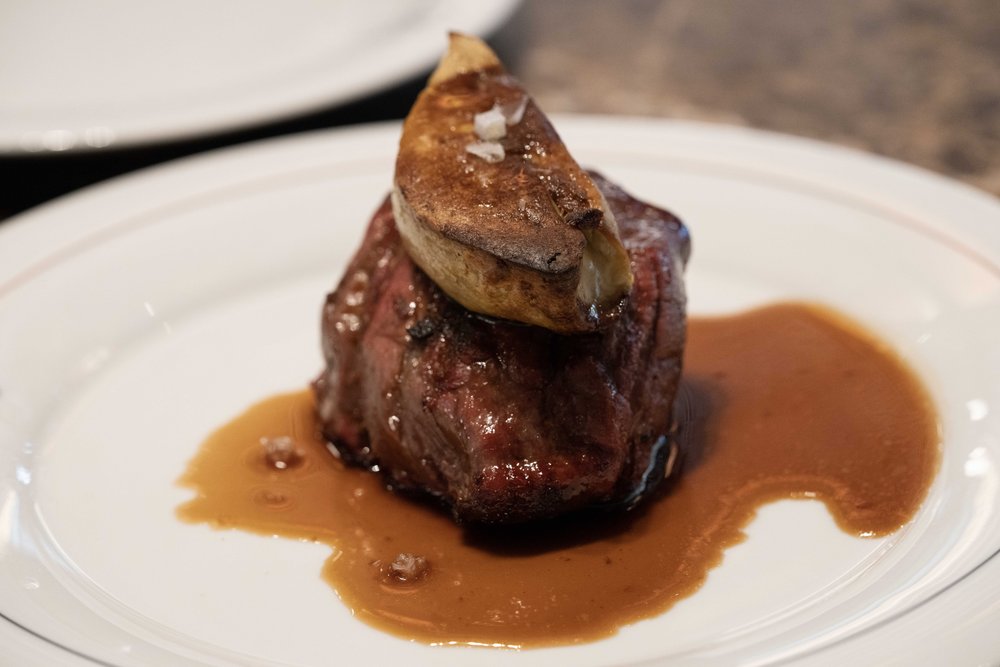 Don't miss the stews, the meatballs with ceps, the Cap i Pota if you want something very traditional that is not always easy to find on the menus these days, and of course, the canelón. In the grill section, dishes prepared in the Josper grill take center stage, with clams, mussels, catch of the day, and fillet steak with pan-seared foie gras, to name a few examples.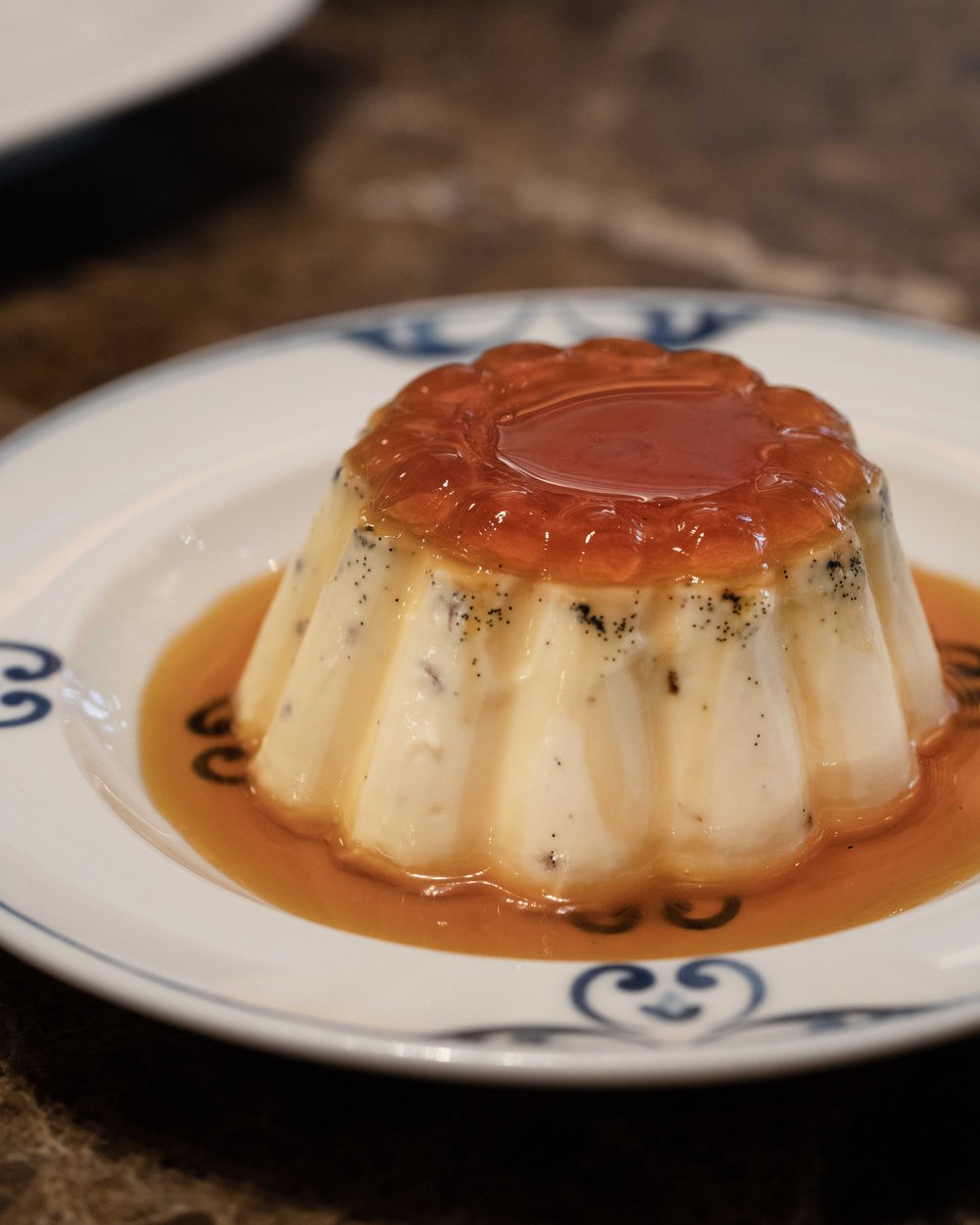 The desserts are to be taken seriously at Casa de Comidas Buenavista. We fell in love with the cotton cheesecake with milk ice cream and honey and the truly unforgettable flan with Madagascar vanilla. Don't leave without trying it, I tell you!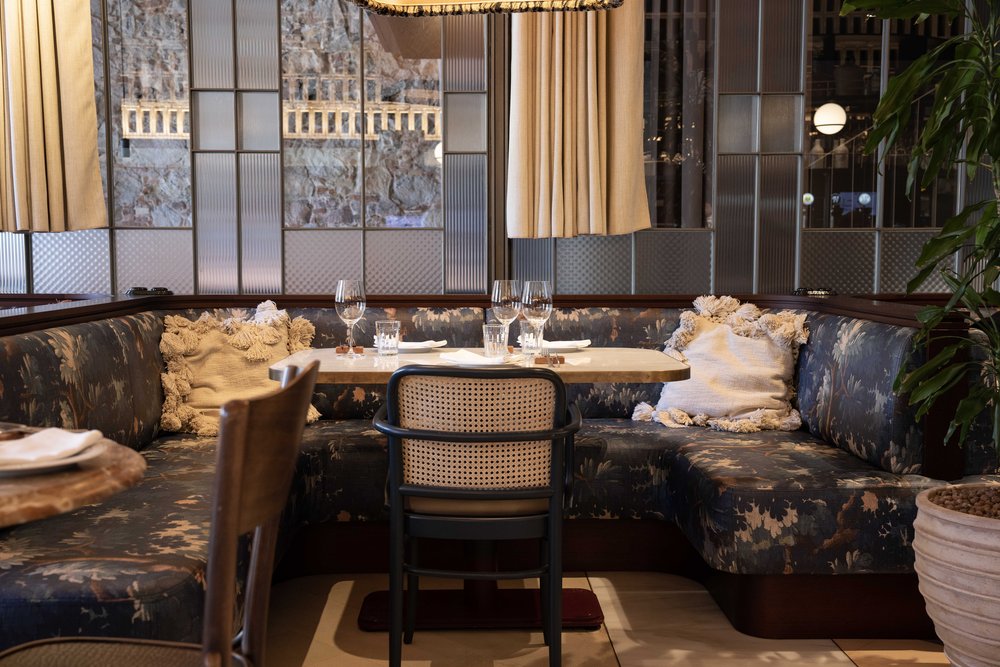 Casa de Comidas Buenavista is a lovely place for a nice meal with what you'd call honest prices. It is perfect for a meal with parents or in-laws, a business lunch or dinner (they have private areas for groups and also group menus), a nice meal with friends, and even a date night.
Casa de Comidas Buenavista, Rda. de Sant Antoni, 84 (Universitat).
This article is curated from Maria's RSS feed. Click here
to read the original article.