Barcelona, the vibrant capital of Catalonia, is a gastronomic paradise. Renowned for its rich culinary traditions, the city offers a plethora of cooking classes and gastronomic experiences for solo travelers seeking to savor the local flavors. Whether you're a seasoned chef or a complete novice in the kitchen, these activities are perfect for indulging in Catalonian cuisine while making new friends along the way.
1. Cooking Classes for One
For the solo traveler eager to learn the art of Catalonian cuisine, cooking classes in Barcelona offer the ideal opportunity to refine one's culinary skills. From traditional paella-making to Catalan tapas workshops, these classes cater to all levels of expertise. Renowned local chefs will guide you through the intricacies of preparing authentic dishes using fresh, locally sourced ingredients. Not only will you learn valuable cooking techniques, but you'll also gain insights into the cultural significance of each dish.
2. Solo Food Tours
As a solo traveler, food tours in Barcelona are an absolute must! Imagine strolling down the narrow lanes of the Gothic Quarter, filled with the tantalizing aroma of freshly baked bread and roasting coffee beans. You stop at a trendy bistro, sampling local delicacies like patatas bravas, jamon Iberico, and crema Catalana. Then, your guide, a local foodie, takes you to hidden gems known only to locals. You sample traditional tapas, tuck into deliciously sweet churros dipped in thick hot chocolate, and sip on local wines. The best part? Going on a food tour as a solo traveler means you get to indulge your taste buds without compromise. You pick what you want to eat, how much you want to eat, and when you want to eat it!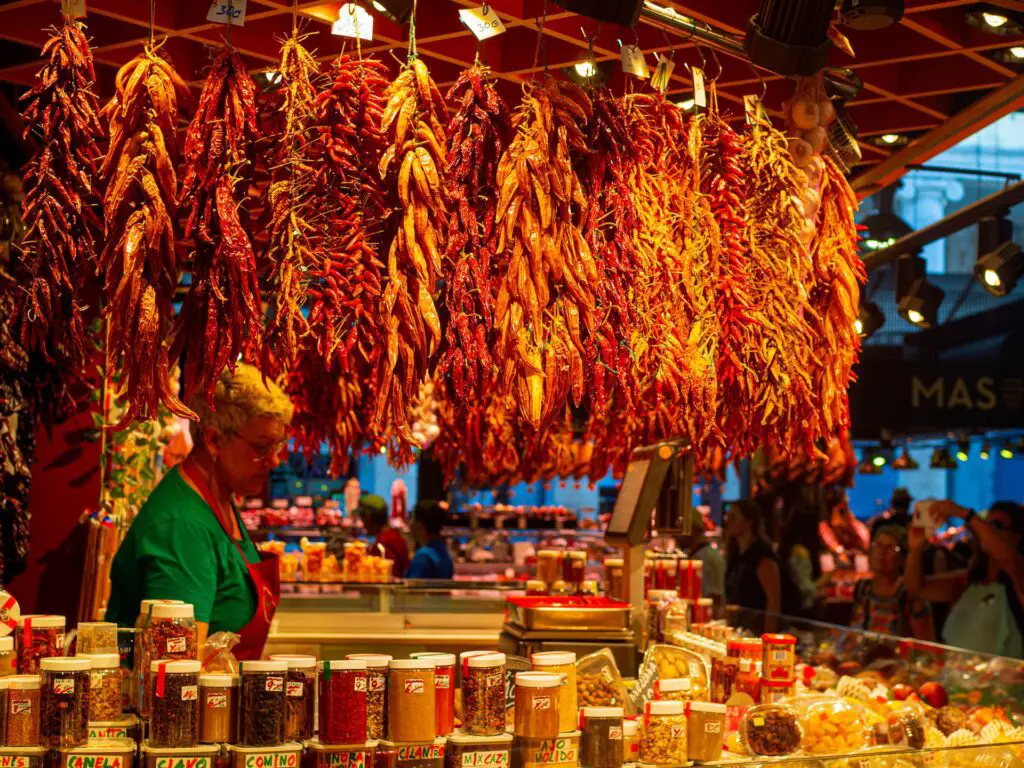 3. Market Tours
Barcelona's markets are a haven for food enthusiasts, and solo travelers can fully indulge their curiosity by embarking on a market tour. Guided by local experts, you'll navigate the labyrinthine aisles of Mercat de Sant Josep de la Boqueria or Mercat de Sant Antoni, sampling a diverse array of local products along the way. Learn about Catalan ingredients while mingling with friendly merchants who share stories of their beloved culinary traditions. It's a fascinating insight into Barcelona's food culture and a chance to try unique delicacies.
4. Wine Tastings for the Solo Wine Enthusiast
Catalonia is renowned for its exceptional wines, and Barcelona provides ample opportunities to discover the region's vinicultural delights. Wine tastings in the city offer solo travelers a chance to sample a variety of Catalan vintages, from crisp whites to bold reds. Accompanied by expert sommeliers, you'll learn about the unique characteristics of each wine, as well as the history of winemaking in Catalonia. Expand your knowledge and palate as you immerse yourself in the flavors of the Catalan countryside.
5. Organic Farm Visits for the Eco-conscious Solo Traveler
For environmentally conscious solo travelers, Barcelona offers the opportunity to visit organic farms that focus on sustainable agriculture and local produce. Delve into the tranquil countryside surrounding the city and witness the farm-to-table journey firsthand. Participate in hands-on activities such as harvesting fresh vegetables, picking fruits, or even milking cows. Discover the true essence of sustainable living while enjoying a delicious meal prepared with the fruits of your labor. A truly meaningful and rewarding experience awaits.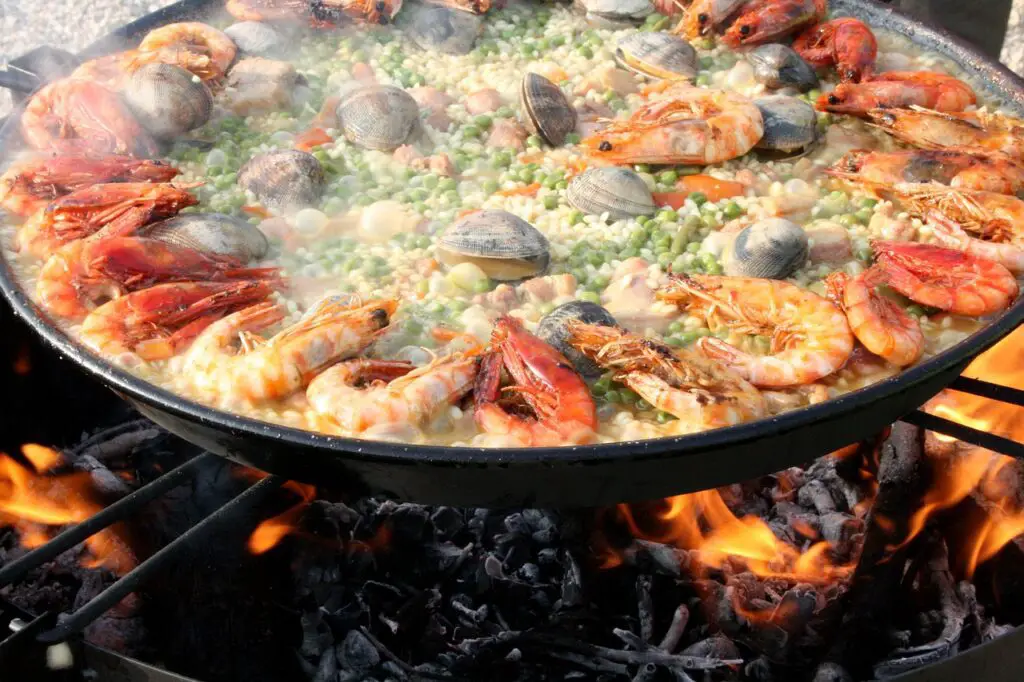 6. Catalonia's Food and Wine Festivals for Solo Travelers
For those seeking a truly immersive gastronomic experience, Catalonia's food and wine festivals are a must. Barcelona hosts several annual events that celebrate the region's culinary heritage, enticing solo travelers with an assortment of tastings, cooking demonstrations, and food-related activities. Here are some of the tastiest Catalonian food and wine festivals you can look forward to:
Festa Major de la Mercè (Barcelona): Every September, Barcelona comes alive with the Festa Major de la Mercè, a week-long celebration filled with music, dance, and, of course, food. This festival showcases the best of Catalan cuisine, highlighting local delicacies such as paella, fideuà, and botifarra. Visitors can wander through the streets, indulging in street food stalls and joining in on traditional cooking workshops. Don't forget to pair your food with a glass of refreshing cava, Catalonia's famous sparkling wine.
Fira del Vi (Penedès): For wine enthusiasts, the Fira del Vi in Penedès is a must-visit festival. Located in the heart of Catalonia's wine country, this annual event showcases the region's finest wines. From bold reds to crisp whites, you can sample a wide variety of wines from local wineries and even participate in tasting workshops. The festival also offers live music, food pairings, and educational activities, making it the perfect destination for wine lovers looking to deepen their knowledge and appreciation for Catalan wines.
Festa de la Calçotada (Valls): If you've never heard of calçots, then the Festa de la Calçotada in Valls is the perfect introduction. Calçots, a type of long, sweet onion, are a staple in Catalan cuisine, particularly during the winter months. This festival celebrates the calçot season, where locals gather to grill these onions over an open flame and enjoy them with romesco sauce. From competitive calçot-eating contests to parades and musical performances, this festival is a true celebration of Catalonia's culinary traditions.
Festa del Vi i la Cervesa Artesana (Sant Sadurní d'Anoia): For those who appreciate both wine and craft beer, the Festa del Vi i la Cervesa Artesana in Sant Sadurní d'Anoia offers the best of both worlds. This unique festival combines the region's renowned cava with a selection of artisanal beers from local breweries, creating a one-of-a-kind tasting experience. Visitors can sample a wide range of beverages, attend masterclasses on wine and beer pairing, and even participate in grape stomping activities. It's an event that truly showcases Catalonia's diverse and innovative beverage culture.
Festa dels Vermuts (Reus): Vermouth, a fortified wine infused with botanicals, holds a special place in Catalan culture. The Festa dels Vermuts in Reus celebrates this beloved beverage with a lively street fair. Visitors can wander through the vibrant market stalls, sampling different types of vermouth from local producers. The festival also features live music, dancing, and traditional Catalan vermouth cocktails, such as the iconic "vermut amb sifó," a refreshing blend of vermouth and soda water. It's an event that captures the essence of Catalonia's vermouth culture and offers a taste of the region's unique flavors.
Bon Appétit!
Barcelona's vibrant food scene is an open invitation for solo travelers to immerse themselves in the flavors and traditions of Catalonian cuisine. With a multitude of cooking classes, food tours, and gastronomic experiences tailored to the individual explorer, a solo journey to Barcelona promises to be a culinary adventure like no other. Embark on this gastronomic escapade, meet fellow food lovers, and create lasting memories while enjoying the best of Catalonian cuisine. Bon appétit!