Barcelona, a city renowned for its captivating architecture, vibrant culture, and world-class cuisine. But did you know that this Mediterranean gem also boasts some hidden picnic spots?
Take a break from the bustling city streets and immerse yourself in nature with these delightful picnic spots dotted throughout Barcelona.
The Majestic Parc de la Ciutadella: A Haven for Nature Lovers
Tucked away in the heart of Barcelona, Parc de la Ciutadella is a true oasis of green. Here, you'll find sprawling lawns, meandering paths, and serene lakes, the perfect ingredients for a scenic picnic.
Grab a spot under the shade of a tree, unpack your hamper, and indulge in some delicious treats while soaking up the vibrant atmosphere and watching the world go by.
The Secret Gardens of Montjuïc: Uncover Barcelona's Best-Kept Secret
Perched on a hill overlooking the city, Montjuïc offers breathtaking panoramic views of Barcelona's skyline. But did you know that this hill also hides a treasure trove of secret gardens?
From the charming Jardins de Joan Brossa to the enchanting Jardins de Laribal, you'll find quiet corners and hidden nooks perfect for a peaceful picnic. Revel in the lush greenery, enjoy a good book, or simply bask in the Mediterranean sun as you savor your picnic delights.
Beach Bliss at Barceloneta: Sun, Sea, and Sandwiches
For those who seek the sand and the sea, Barceloneta beach is your ideal picnic destination. Spread out your beach towel or rent a parasol, and let the gentle sea breeze sweep away your worries.
Whether it's a refreshing dip or a leisurely stroll along the shore, followed by a picnic feast, this beach has it all.
Pack some bocadillos (Spanish sandwiches) filled with local specialties like jamón ibérico or an assortment of fresh seafood delicacies, and let the flavors of Barcelona transport you to culinary bliss.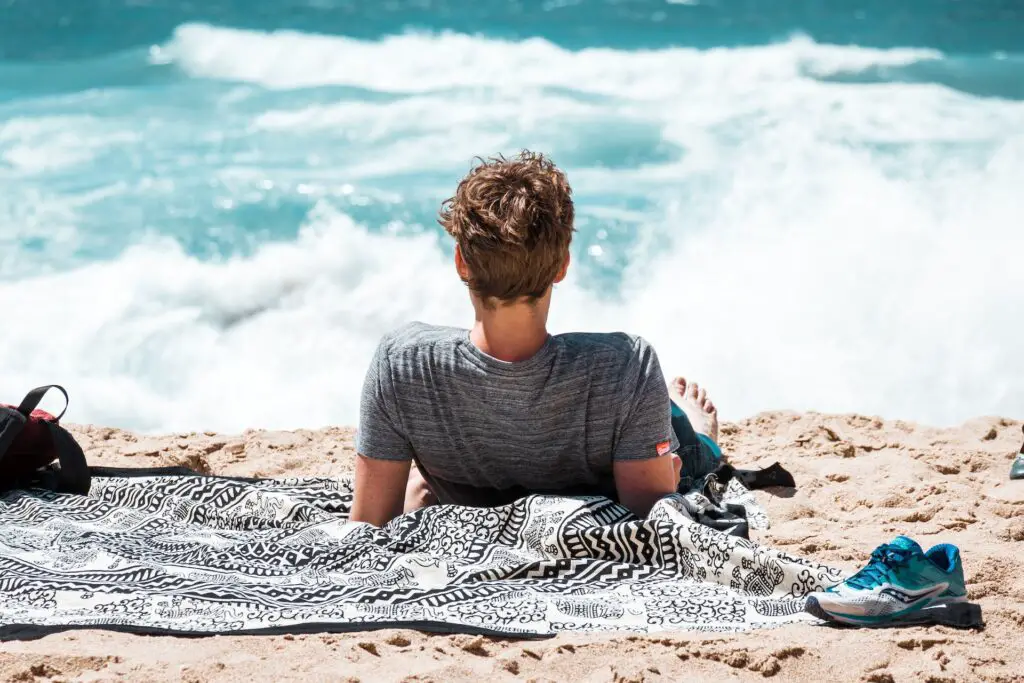 Park Guell: Gaudí's Playground for Picnickers
A visit to Barcelona is incomplete without experiencing the whimsical wonders of Park Guell. Designed by the iconic architect Antoni Gaudí, this UNESCO World Heritage Site is not just a feast for the eyes but also a top-notch picnic spot.
Spread your picnic blanket on the famous mosaic-tiled terrace, take in the surreal architecture, and let the vibrant colors inspire your taste buds. Don't forget to try some traditional Spanish tapas like patatas bravas or a plate of paella to savor the true essence of this picnic spot.
The Gràcia District: A Quaint Neighborhood Picnic
Escape the tourist crowds and head to the charming neighborhood of Gràcia for a taste of local Barcelona life. This bohemian quarter is filled with picturesque squares, narrow streets, and cozy parks, which provide the perfect backdrop for an intimate picnic.
Pick up some fresh local produce from the neighborhood's markets, such as Mercat de la Llibertat or Mercat de la Abaceria, and create a customized picnic basket. Find a tranquil spot in one of Gràcia's squares, like Plaça del Sol or Plaça de la Vila de Gràcia, and enjoy a relaxing picnic surrounded by the authentic charm of Barcelona.
The Magic Fountain of Montjuïc: A Picnic with a Dazzling Show
Combine your picnic with a spectacular show by visiting the Magic Fountain of Montjuïc. This grand water fountain, located at the foot of the hill, wows audiences with a mesmerizing display of lights, music, and water ballet.
Spread out your picnic blanket nearby, and as the sun sets, enjoy a captivating performance while munching on delicious bites from your picnic spread. This enchanting experience is sure to create unforgettable memories of your time in Barcelona.
 
Barcelona's hidden picnic spots offer a chance to escape the city's hustle and bustle and reconnect with nature. From picturesque parks to seaside delights, there's a perfect picnic spot for every taste. So pack your picnic basket, gather your loved ones, and embark on a culinary adventure in this captivating city.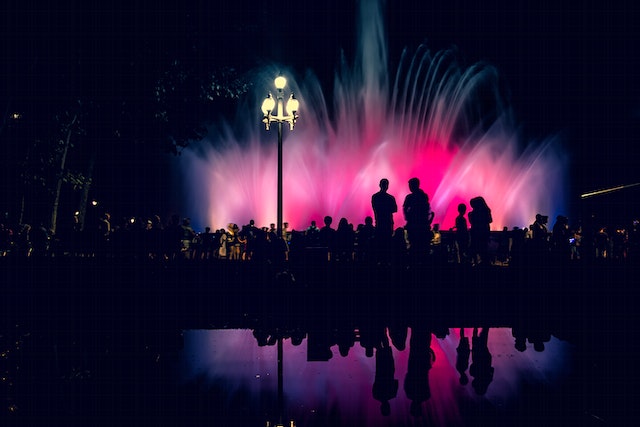 Must-Know Info Before A Picnic in Barcelona
Firstly, it's important to note that open fires and barbecues are not allowed in most parks in the city. However, some parks have designated picnic areas where you can use a portable gas or electric stove.

Next, be aware that many parks in Barcelona have limited seating, so if you don't want to sit on the ground, bring a blanket or foldable chairs. Also, the weather in Barcelona can be unpredictable, so be sure to check the forecast before heading out and bring appropriate clothing.

In terms of food and drink, Barcelona is known for its tapas culture, so consider bringing a selection of small dishes to share as part of your picnic.
Local markets like La Boqueria are a great place to source fresh produce, cheeses, and meats. Don't forget to bring drinks, plenty of water, and perhaps a bottle of cava to toast the occasion.

Finally, remember to clean up after yourself. It's important to respect the environment, and in some parks, you could face a fine for leaving litter behind.

With these tips in mind, you're sure to have a fantastic picnic in Barcelona!