A couple of hours from Barcelona by car, and only 10 minutes from the beautiful coastal town of Begur, you can find Mooma, a lovely cider house and apple farm. This business has been in the same family for three generations, in different forms.
The cider made here is the first Catalan cider, and it's not the Asturian cider you might be used to: it is a bubbly, natural, American-style cider. The surroundings are beautiful, with the vast apple orchards around the main building. There is a lush garden, a pool, a restaurant, and a shop, all worth visiting.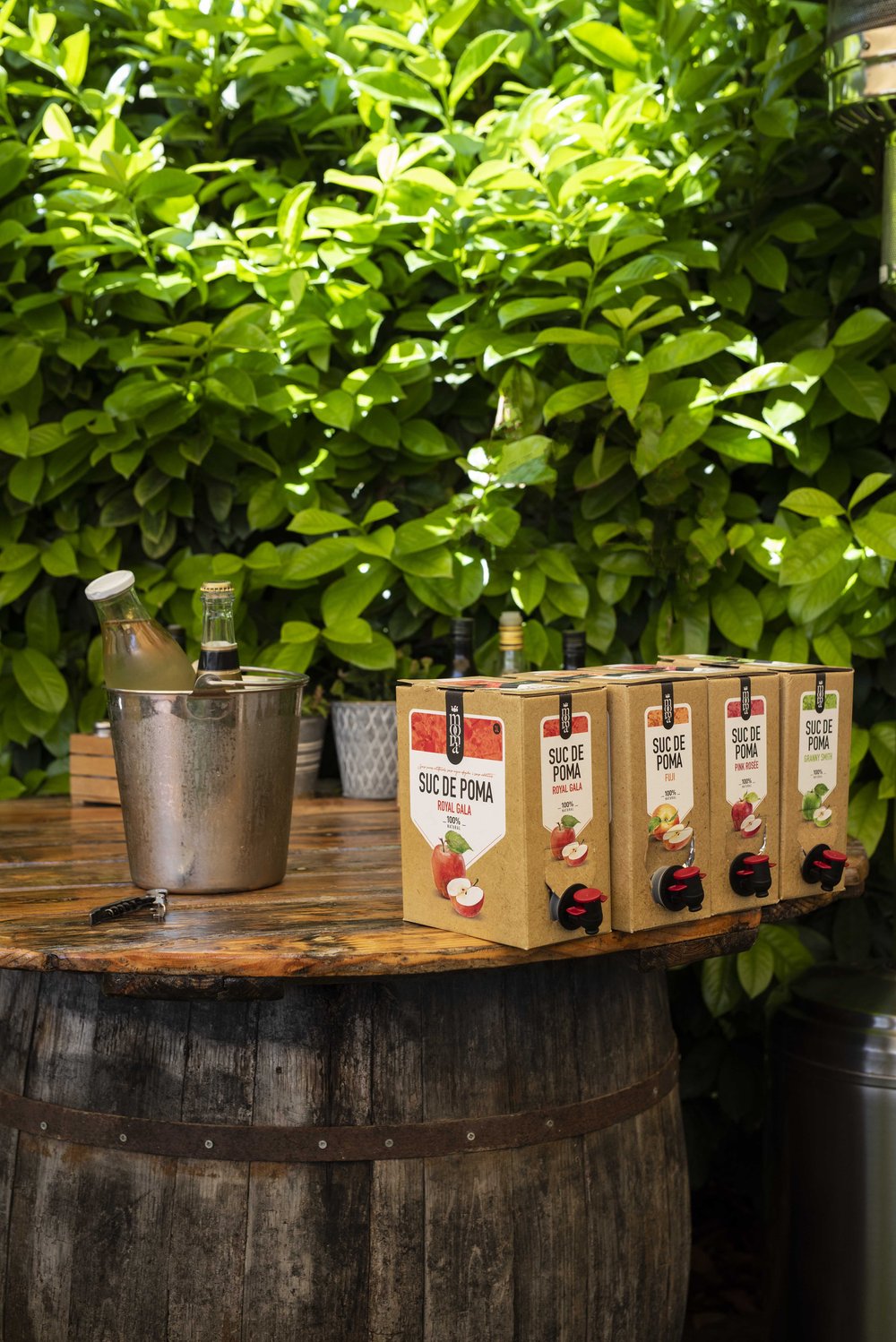 Mooma offers visits, tastings, and tours (also available in English), with two different packages to choose from. The tour and tasting takes about 1h 15 min, and takes you through all the steps of creating cider and apple juice, all the way from harvesting to fermentation and bottling. It ends with a fun tasting where you can taste the different types of apples grown here and get a feeling for how good their ciders are.
The second option I very much recommend is a tour and a meal in the restaurant. After the tour and the tasting, you get to enjoy delicious food with local ingredients. If you prefer, you can also skip the tour and just visit the restaurant, but make sure to book beforehand (this also goes for the tours!), because it gets very busy. There is also a shop on the premises, where you can stock up on juices and ciders, apple cider vinegar, jams, and many more products.
Mooma is the perfect day trip and an interesting experience for any food enthusiast! Read more about how to book on their website here.
Note: This article is curated from Barcelona Food Experience's RSS Feed. To read the original article, click here.