Barcelona, a city usually synonymous with vibrant culture, stunning architecture, and thrilling nightlife, surprisingly also offers a serenity often overlooked by tourists – hiking. Among the varied terrains available for hiking, Montjuïc Hill stands out as a true gem.
Why Choose Montjuïc Hill for Hiking?
Montjuïc Hill, rising above the Barcelona cityscape, offers a unique blend of natural beauty and cultural heritage. The hill provides great trails for hiking, and at the top, you're rewarded with panoramic views of the city and the Mediterranean Sea. Hiking solo gives you the freedom to explore at your own pace. You can stop to admire the hill's many attractions, such as the Montjuïc Castle, the Olympic Stadium, and the beautiful gardens.
When hiking solo, you can enjoy the peace and tranquility that Montjuïc Hill's trails offer. The hill is covered in lush greenery and is home to a variety of bird species, providing a serene atmosphere that's perfect for contemplation and relaxation. Plus, the trails are well-marked and well-maintained, making them suitable for hikers of all levels.
Choosing Montjuïc Hill for your hiking adventure also allows you to experience Barcelona's rich history and culture. The hill is dotted with museums, monuments, and historical sites that tell the story of the city's past. From the ancient Montjuïc Castle to the modern Olympic Stadium, you'll discover a fascinating blend of old and new.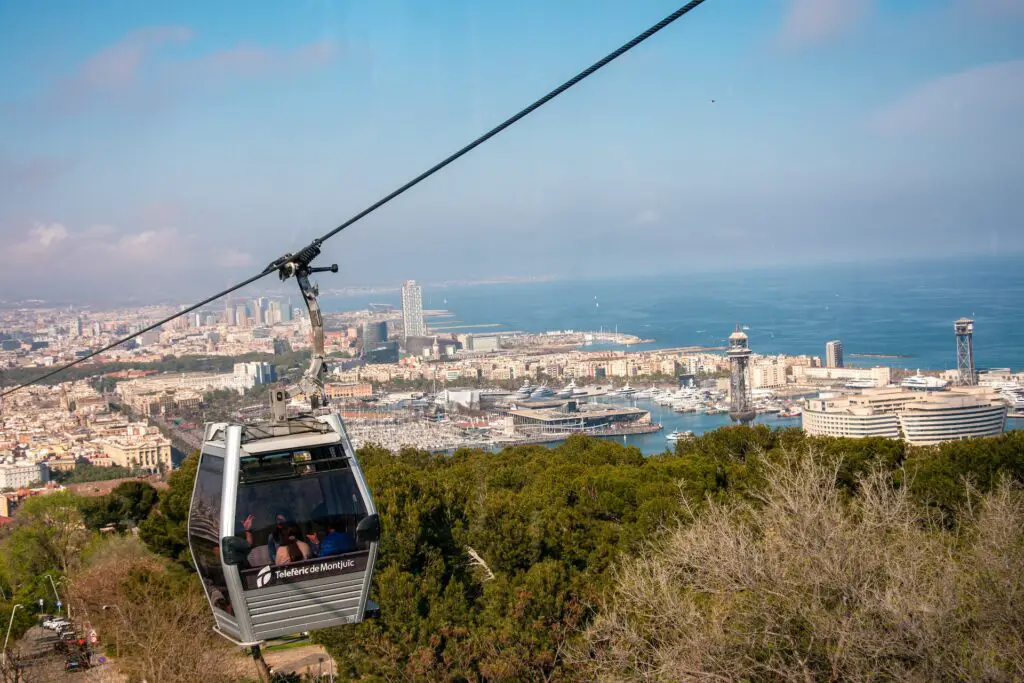 Guide to Hiking Montjuïc Hill
Starting your hike at Plaça d'Espanya, follow Av. de la Reina Maria Cristina towards the Magic Fountain of Montjuïc. Here, you'll see the first of many stunning views. Continue uphill along Passeig de Montjuïc until you reach the Montjuïc Cable Car station. If you're feeling adventurous, you can hike up the hill instead of taking the cable car.
The trails are well-marked, with signs directing you to the various attractions. You can visit the Montjuïc Castle, where you'll find breathtaking views of Barcelona and the sea. The castle also features a military museum and beautiful gardens. From the castle, follow the trail down to the Olympic Stadium, another must-visit spot on Montjuïc Hill.
The hike up Montjuïc Hill is not overly strenuous, but it does require a reasonable level of fitness. The trails are mostly paved, with some gravel and dirt sections. There are plenty of spots to rest and enjoy the scenery, so don't rush – take your time to fully appreciate the beauty of Montjuïc Hill.
Best Time to Hike in Montjuïc Hill
The best time to hike Montjuïc Hill largely depends on your personal preferences. However, spring and autumn are generally considered the best seasons for hiking in Barcelona. During these months, the weather is mild and the hill is covered in beautiful blossoms or autumn leaves.
Early morning is a great time to start your hike, as the trails are less crowded and the temperature is cooler. Plus, you'll get to see the sunrise over Barcelona, which is an unforgettable experience. If you're not a morning person, late afternoon is another good option. You can enjoy the sunset from the top of the hill and see the city lights come alive.
Avoid hiking in the middle of the day in summer, as the heat can be intense. If you do decide to hike in summer, make sure to wear sunscreen, carry plenty of water, and take frequent breaks in shaded areas.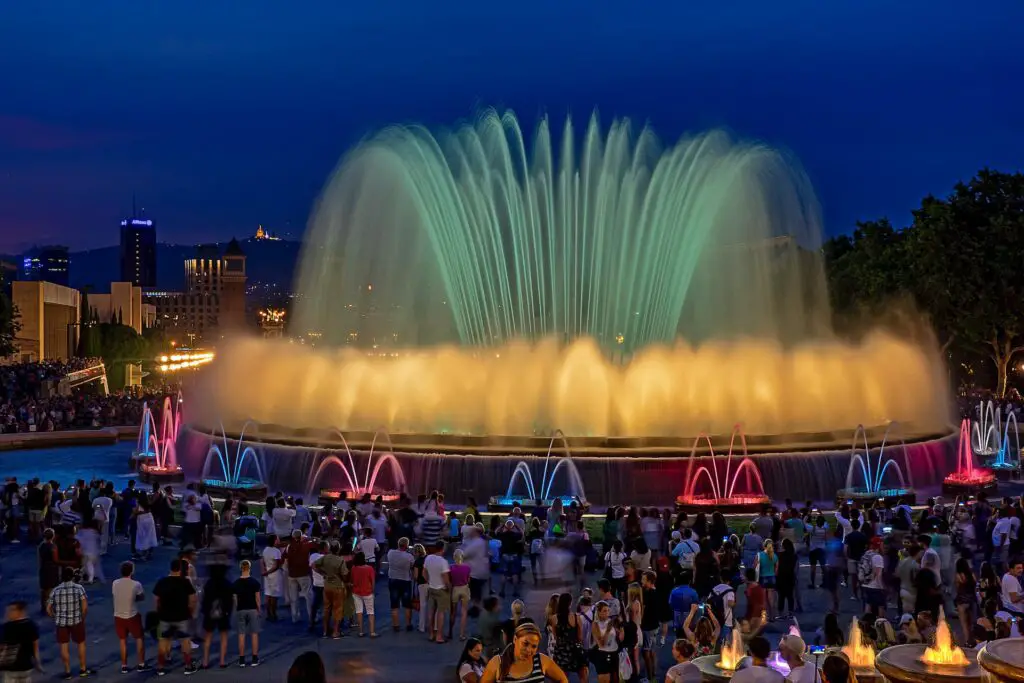 Preparing for Your Solo Hiking Adventure
Preparation is key to a successful and enjoyable hiking adventure. Start by researching the trail and familiarizing yourself with the route. Montjuïc Hill has multiple trails, each with its own set of attractions. Decide on the trail that best suits your fitness level and interests.
Check the weather forecast before you set out. Barcelona's weather can be unpredictable, especially in spring and autumn. Dress in layers so you can adjust to changing temperatures. Wear comfortable, sturdy shoes as the trails can be rocky in places.
Don't forget to pack snacks and plenty of water. Hiking can be physically demanding, and staying hydrated and energized is crucial. Consider bringing a picnic lunch to enjoy at one of the hill's many scenic spots.
Safety Tips for Solo Hikers
Always inform someone of your hiking plans. Let them know your route and when you expect to return. This way, if anything goes wrong, they'll know where to look for you.
Stay on marked trails to avoid getting lost. Montjuïc Hill has several trails, and it's easy to get confused if you venture off the beaten path. If you're unsure about the route, don't hesitate to ask other hikers or park staff.
Respect the environment. Stick to the principles of Leave No Trace – take only photos, leave only footprints. This helps to preserve Montjuïc Hill's natural beauty for future generations.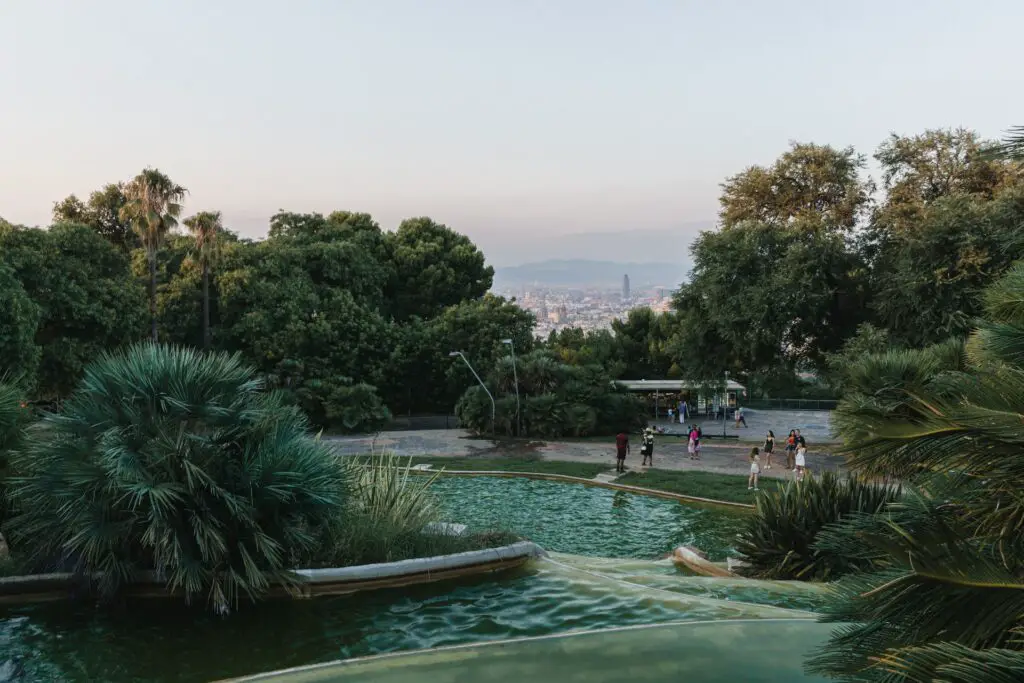 Local Hiking Groups and Communities in Barcelona
Joining a local hiking group is a great way to meet new people and explore Barcelona's hiking trails safely. These groups can give you a sense of community and make your solo hiking adventure less lonely.
Barcelona Hiking & Outdoors Group: This group organizes regular hikes in and around Barcelona. They welcome hikers of all levels and often plan trips to Montjuïc Hill.
Meetup: Meetup is another platform where you can find local hiking groups. These groups organize regular meetups and are open to both locals and tourists.
Online communities: Hiking forums or Facebook groups are a great place to share experiences, ask for advice, and get tips on hiking in Barcelona.
Other Notable Hiking Spots in Barcelona
While Montjuïc Hill is a fantastic hiking spot, Barcelona has many other trails worth exploring. Parc de Collserola, for example, is a massive natural park that offers numerous hiking and biking trails. The park is home to diverse flora and fauna, and the views from the top of the hills are spectacular.
Another great option is Garraf Natural Park, located south of Barcelona. The park features a rugged landscape of limestone hills and offers challenging trails for experienced hikers. The highlight of the park is the Buddhist monastery nestled in the hills.
If you're looking for a coastal hike, check out the Camí de Ronda. This long-distance trail follows the Costa Brava coastline and offers stunning views of the Mediterranean Sea. The trail passes through picturesque fishing villages, sandy beaches, and rocky cliffs.