It's here, the summer 2022 edition of new restaurants in Barcelona! Can you believe they are 76 new places that have just opened?! We have a speakeasy, Cambodian food, lobster rolls, plenty of vegan places, a bar that pays homage to New Orleans, and a big surprise in the end of this list!
Usual disclaimer: I have not visited all of the restaurants in this list, ain't nobody got time for that…!
Want to go
21 Mars – A neighborhood bistro with cool wines and Italian-style food. I am VERY curious about this one! C/ de Manuel de Falla (Sarrià-Sant Gervasi). Instagram: @21mars.vin.
Flying Monkey – A wine bar that also serves brunch. I very much like the look of it; it's the team behind Auto Roselló who is driving this project. The brunch menu seems interesting and different. C/ d'Amigó 37 (Sarrià-Sant Gervasi). Instagram: @flyingmonkeybcn.
Red (sito) – A speakeasy, but what's particularly compelling is the Hi-Fi sound system and the cocktails. This cozy bar is hidden inside the Barcilo restaurant. C/ Valencia 205 (Eixample). Instagram: @red.situ.
Radici– I have a soft spot for Italian restaurants, and I find Radici interesting. You can find it smack-bang on Rambla del Raval 3 (Raval). Wanna have a peek at the menu? Find it here. Instagram: @radicibcn. 
Zaatar & Co – Casual Lebanese street food that apparently is very tasty, and for a modest price. I've heard good things about it and can't wait to try it! C/ Balmes 79 (Eixample). Instagram: @zaatarco.bcn. 
Comida Codac – They first opened in Poblenou, but have now moved and taken a bold leap into something very different and adventurous. C/ Calabria 191 (Eixample). Instagram: @comidacodac. 
Vereda Bar – I've heard many good things about this lovely bar that offers tasty dishes with locally sourced ingredients and natural wines. C/ de Diputació 155 (Eixample). Instagram: @veredabar. 
Fiskebar– Grupo Tragaluz has opened a new restaurant by the port, and darn, it looks good! I'd go purely for the interior (with Nordic influences), but the food also seems up to par. Passeig d'Itaca 3 (Barceloneta). Instagram: @fiskebarbarcelona. 
Casa Petra – Another gorgeous restaurant that I can't resist! They're open daily, have a charcuterie shop, and offer delicious-looking food. C/ Manila 51 (Maria Cristina). Instagram: @casapetrarestaurante. 
Simsim – Rumor has it that this Middle Eastern Eatery is really something else. The dishes are colorful and tempting. Diputació 301 (Eixample). Instagram: @simsimbcn.
Lobster Roll – I can't say no to a lobster roll, can you? It seems pretty legit; I will try it and let you know! C/ Muntaner 22 (Eixample). Instagram: @lobsterrollbcn. 
Club Soda – Lots of events, cool food (the duck ssam!), drinks, and more in this Barceloneta hangout that's open until 5 in the morning on weekends. Joan de Borbó 74 (Barceloneta). Instagram: @clubsoda.bcn. 
Bandini's – "Wine, dine, good time" they say on their IG account; I'm all in for that! The dishes look enticing, and the wines interesting. And for all of those who have a soft spot for Sant Antoni: you're in luck, you'll find it on C/ Manso 42. Instagram: @bandinisbarcelona. 
Kav Ly – What? A Cambodian restaurant in Barcelona? I'm going. Kav Ly does an intriguing mix of Cambodian and Chinese fare, which looks very appealing. Mare de Deu de la Salut 75 (Gracia). Instagram: @kavlyrestaurant.
Doppietta – Benzina has a baby and it's called Doppietta! It's right next door, a casual (and pretty!) hangout for wine, cocktails, and little dishes to share. Adorable. Passatge Pere Calders 4 (Sant Antoni). Instagram: @doppiettabcn.
Sciò – They say their project stems from good food and the possibility of enjoying good drinks during or after dinner. The concept here is Italian, with gourmet seasonal dishes, and they had me at ragú tagliatelle. C/ Sepúlveda 159 (Sant Antoni). Instagram: @sciocucina.  
Foco – I'm so intrigued by this new bar that is about to open in Gracia. We don't know much yet, other than that they have put up posters in various places around the city. I can't wait to find out more! You can follow them on @foco.bcn on Instagram.
Nola BCN – New Orleans-style food and signature cocktails, and of course music. The owner also forms part of Old Fashioned, so we know that the cocktails are up to par. C/ Santa Teresa 1b (Gracia). Instagram: nola.barcelona.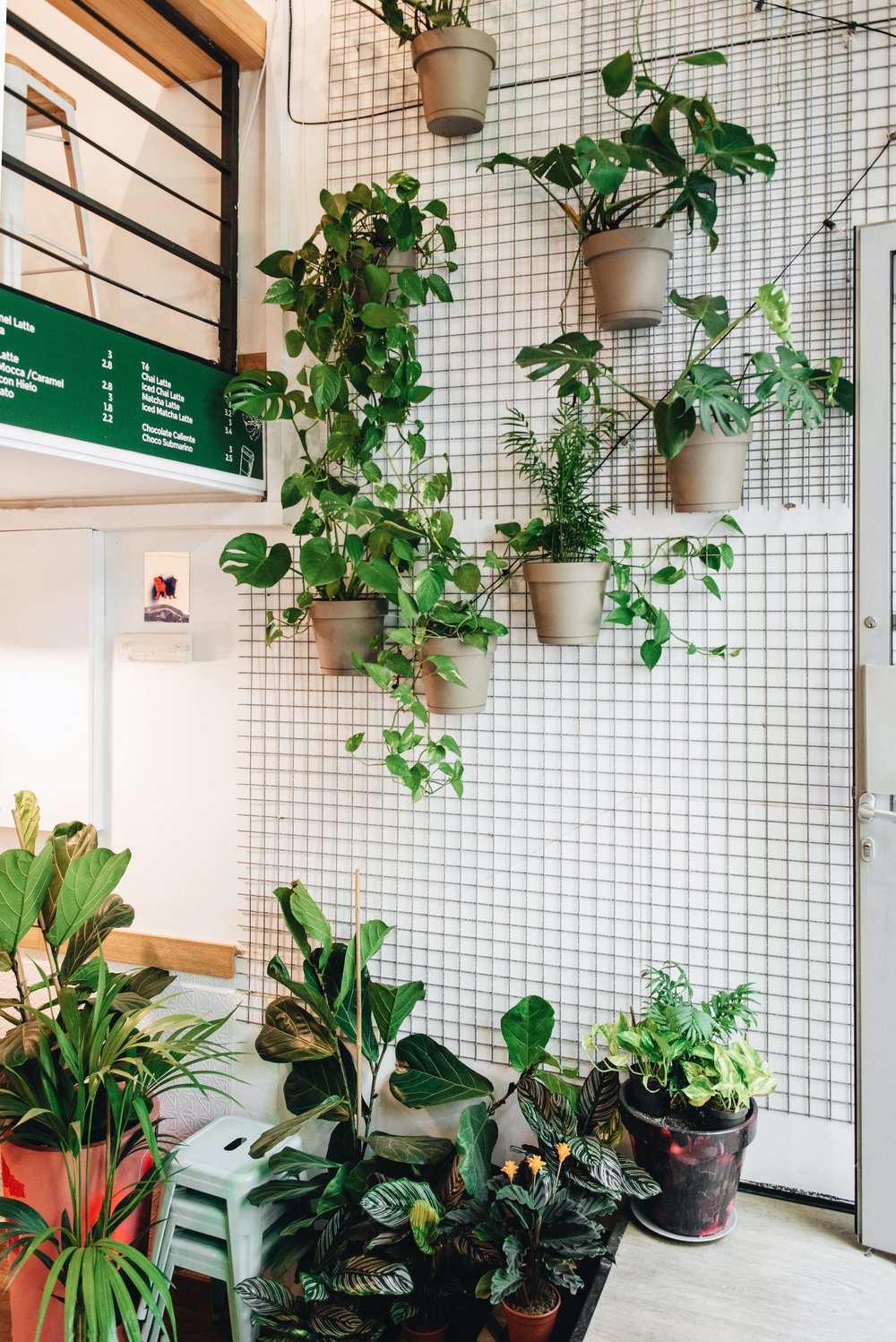 Others
Camarasa Fruits – A stunning gourmet food shop that also serves food. Very fancy! Located at Francesc Macià. Instagram: @camarasafruits.
Asian Ways – This Asian restaurant specializing in ramen and gyozas is opening a third location on Ramón y Cajal 12 (Gracia). Instagram: @asianwaysbarcelona.
Kemako – Burger restaurant, delivery, and takeaway on Riera de Cassoles 34 (Gracia). Instagram: @kemakobcn.
El Foco Brunch – Creative brunch dishes and drag brunches (love it!) on Sundays on C/ Aribau 3 (Eixample). Instagram: @el _foco _ brunch.
Öss Barcelona – This specialty coffee shop has taken over where Nomad used to be on Joaquin Costa 26 (Raval). Instagram: @osskaffe.es.
Baboia Gelateria – Artisan ice creams, both classics, and creative ones. What's particularly appealing with this ice cream shop is that they specialize in Catalan flavors; isn't that cool? C/ Canvis Vells 2 (Born). Instagram: @baboia.gelateria.
Indecente – A new cocktail bar has opened on C/ Muntaner 181 (Eixample), and they also serve dishes to share. Instagram: @indecentebar. 
El Corner de Bar Brutal – Just next to Bar Brutal there is a flower and coffee shop, with famed Estudio Sauvage providing the flowers, and Nomad coffee. It is only open Fridays and Saturdays for now. C/ Princesa 14 (Born). Instagram: @elcornerdebarbrutal.
Jacqueline – A beautiful restaurant that will offer food, drinks, and live music. You can join a waiting list (!), they say. C/ Enrique Granados 66 (Eixample). Instagram: Jacqueline.barcelona.
Colibri Brunch – A new brunch place with cute deco on Paseo Joan de Borbó 6 (Barceloneta). Instagram: @colibri.brunch. 
Shido – Beautiful and elaborate sushi prepared by chef Saulo Meireles on C/ Paris 175 (Eixample). Instagram: @shido.japones. 
Café de l'Arquitecte – Inside the hotel Casa Sagnier you can find this restaurant, café, and cocktail bar that looks really gorgeous. Passatge de la Concepció 17 (Eixample). Instagram: @cafearquitecte. 
Julius – A new hangout in Poblenou that offers a lunch menu (very useful in this area with lots of offices), cocktails, tapas, and more. C/ Ramon Turró 160. Instagram: @juliuspoblenou. 
Molino de Pez – The guys behind much-coveted Fismuler have opened a new restaurant, focusing on traditional dishes with a modern touch. They have their famed cheesecake on the menu! C/ Còrsega 346 (Eixample). Instagram: @molinodepez. 
Truco – Specialty coffee on Travessera de Gràcia 88 (Sarrià-Sant Gervasi). They sell their coffee to take home with you, too. Instagram: @truco_coffee.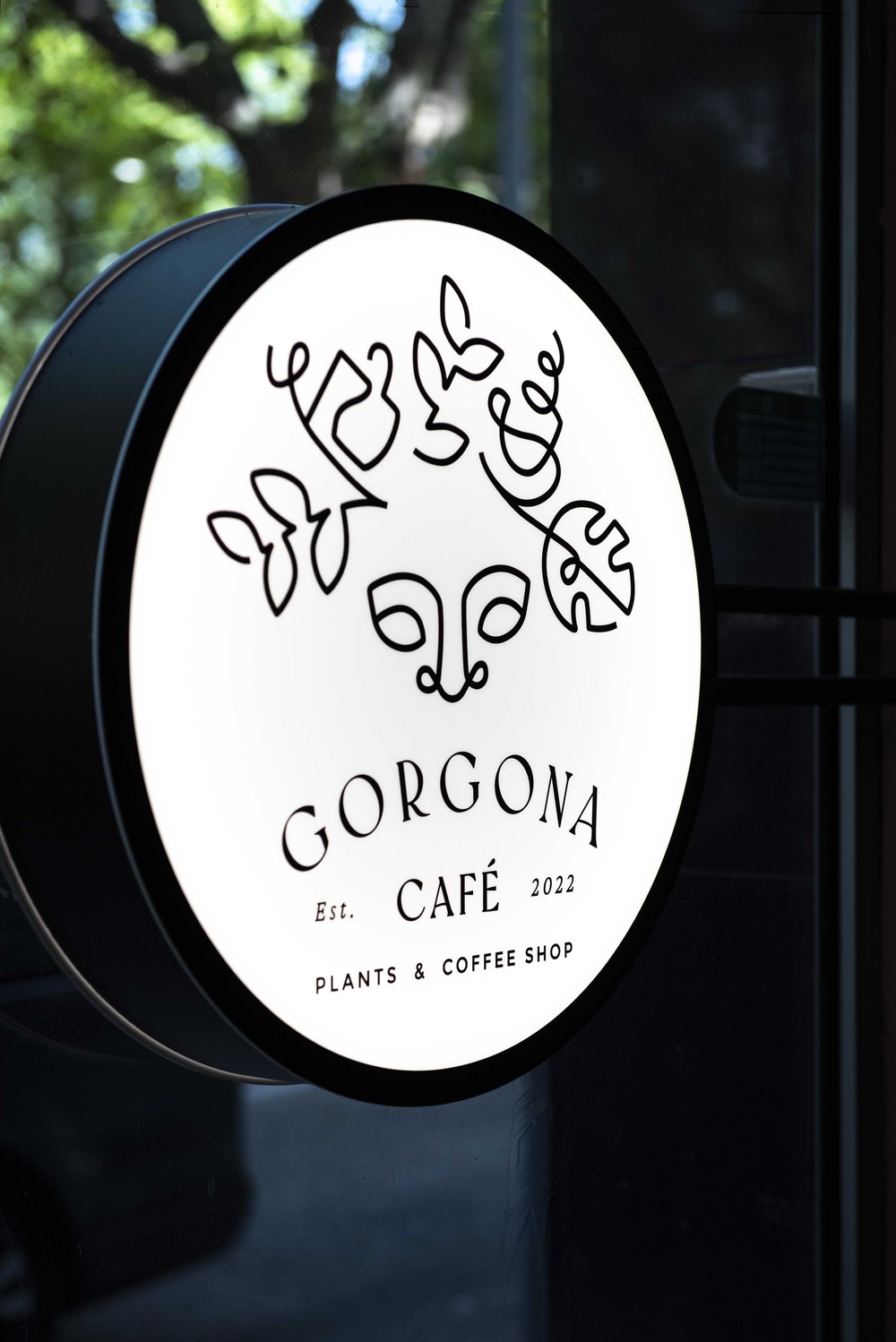 Gorgona Café & Plantas – A cute little cafe peppered with plants in Les Corts, with coffee from SlowMov. They are a safe space for everyone, and pet friendly! I had the most delicious, indulgent caramel brownie there. C/ Taquigraf Garriga 58. Instagram: @gorgonacafe.
Anita's – Not a New Restaurants list without an opening by Grupo Isabella's, am I right? This time it's a beach hangout with casual food like smash burgers, nachos, and such. Pl. de la Rosa dels Vents (Barceloneta). Instagram: @anitasbcn. 
Urgell Londres – All of the dishes on their Instagram account are very tempting: truffle "bikinis," bravas, pork feet. And they do cocktails! C/ Comte Urgell 239 (Eixample). Instagram: @urgell_londres. 
Colección – A bistro bar with tapas and dishes to share. Their cocktails look enticing, as does the food. C/ de Ragomir 16 (Gótico). Instagram: @coleccion_bcn.
Eat Nudes– Beautiful interior in this little healthy takeaway spot, perfect for a coffee, a smoothie, or similar. They have a great fridge packed with fascinating drinks such as CBD-infused soft drinks, seltzers, and more. C/ Rec 10 (Born). Instagram: @eat.nudes.
Bar Buenaventura – A friendly-looking hangout with tapas, sandwiches, cocktails, and a big terrace. C/ Buenaventura Muños 44 (Marina). Instagram: @buenaventura.bar.
Boa Teca – Mediterranean fusion dishes, with a lunch menu. They're located on C/ de Joan Comorera 2 (Sant Andreu). Instagram: @boa_teca. 
La Sosenga – The words "esmorzars de forquilla" always make me a little weak in the knees… La Sosenga offers Catalan dishes, local wines, and a weekday lunch menu. I'm intrigued! C/ Amargós 1 (Gótico). Instagram: @lasosenga. 
Las Tres Mentiras – I had missed this Mexican restaurant on my last list, so here it goes! Great-looking tacos, cocktails that include mezcal, and a fun deco on C/ Premià 18 in Sants. Instagram: @lastresmentirasbcn.
Desoriente  – An eclectic plant-based restaurant offering food from around the world, all plant-based. The food seems legit. C/ de Ramón Turró 209 (Poblenou). Instagram: @desoriente_vegan. 
Hanai: Vegan AND gluten-free bakery where everything is made from scratch and looks delicious. They also have an online shop. C/ dels Carders 28 (Born). Instagram: @hanai.vegana.
Velada: Barcelona is bursting with new plant-forward options! Velada offers gourmet plant-based tapas and cocktails on C/ Ferran 25 (Gótico). Instagram: @velada.bcn.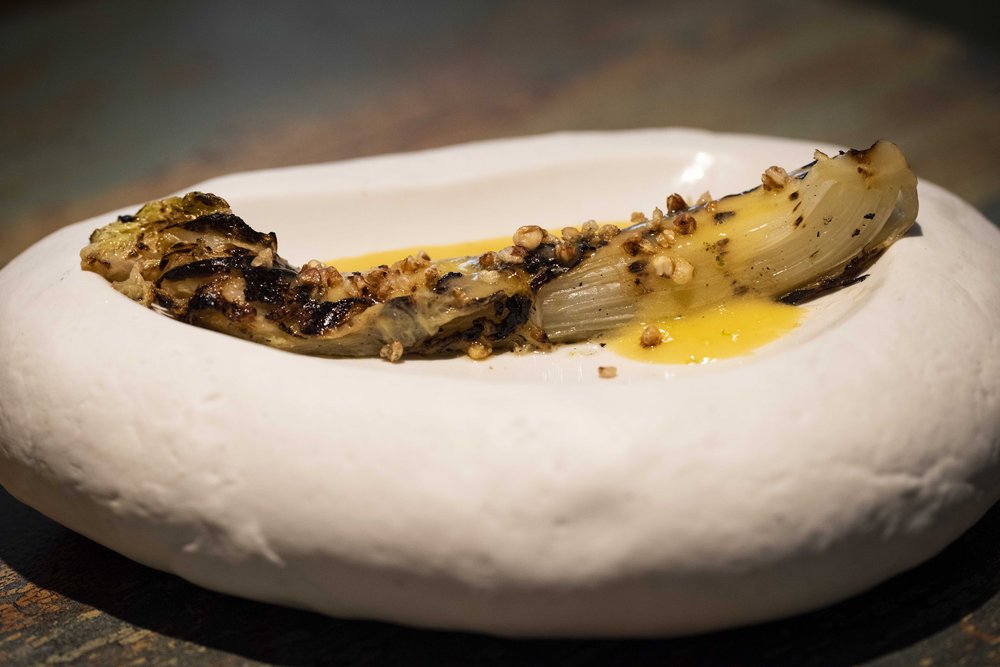 Imprevisto – This one you don't want to miss. Four friends who all have worked at Michelin star-studded Caelis have come together in a collaborative local produce-focused project, serving Mediterranean dishes with wonderful Italian brushstrokes. The grilled cabbage with beurre blanc and kaffir lime was among the best dishes I've had this year. You can choose between tasting menus, or a lunch menu, all for excellent value. C/ Bailen 104 (Eixample). Instagram: @imprevisto.restaurant.
Chez Kessler– Also plant-based, with gorgeous, elaborate dishes. C/ Valencia 201 (Eixample). Instagram: @chezkessler. 
Boreal – Artisan ice cream and specialty coffee. Their pancakes look delightful! Avinguda de Gaudí 18 (Sagrada Familia). Instagram: @borealbcn. 
Aurelien – Ice creams, sorbets, and pastries on Plaza del Sol 9 in Gracia. They have 25 different flavors. Instagram: @aurelien.barcelona. 
Pho Ha Noi: Authentic Vietnamese healthy food, they say, and it looks great based on their IG account (@phohanoi.bcn). C/ de la Diputació 218 (Eixample).  
Rustelle: Soon-to-open restaurant that specializes in arrosticini! In case you haven't heard of them before, they're grilled skewers typical in the Abruzzo region. They haven't opened yet, so we don't have much info about the place or the location, but you can follow them on @rustellebcn on Instagram.
Lady Babka: Smack bang on Enrique Granados (124, Eixample) there's a new hangout specializing in babka, but they also serve coffee and sandwiches. Instagram: @ladybabka.es.
El Ocho– Mediterranean restaurant with a terrace, on C/ Roger de Llúria 102 (Eixample). Instagram: @elocho_restaurant.
Ammore Pizzeria: Straight outta Naples comes this restaurant where they put focus on authentic Italian ingredients. I have a hunch that the Polpette al sugo could charm the most fickle, as could the pizza. C/ Muntaner 92 (Eixample). Instagram: @ammorepizzaetradizione.
Restaurant Xines Nord – Authentic Chinese food on C/ N'apols 97 (Arc de Triomf). Apparently very spicy; sounds good to me! Instagram: @restaurant _ xines _ nord.
Sue Ellen Cocktail Bar– What a cute name on this cocktail bar! They do signature cocktails with a Mediterranean twist, and you can find them on C/ Buenos Aires 44 (Eixample). I'd go for the AC/DC, hands down! Instagram: @sueellenbarcelona.
Can Mullol – Handcrafted fine charcuterie from the Pyrenees in a deli shop with a tasting option on Passatge Lluís Pellicer 10 (Eixample). I find this place appealing: they have a long history since they first started in Ripoll in 1917 and have now opened in Barcelona. Instagram: @canmullolbardegustacio.
Giorgio – We can't have too many Italian restaurants, right? Giorgio looks lovely, especially the Vitello Tonnato. C/ d'Ausias March 3 (Urquinaona). Instagram: @giorgiobarcelona. 
La Roel – Brunch AND club, what a great combo! They open for a tasty brunch during the day, and from 16h to late it's all music, drinks, and more! C/ Villaroel 100 (Eixample). Instagram: @laroelbrunch.
Kokomi – Sushi buffets are back, and at new Kokomi you can order your favorites from a menu. They're located on Passeig de Garcia Fària (close to Diagonal Mar). Instagram: @restaurante_japones_kokomi.
La Taverna del Coure – A cozy tavern serving traditional Catalan classics such as arròs del senyoret, fresh seafood, and more. C/ Argenteria 53 (Born). Instagram: @latavernadelcoure.
Bar Núria – You are probably familiar with Ca La Nuri and its sister establishments, and now they have opened this friendly new bar on Rambla del Poblenou, with a menu following the concept we know and love. Instagram: @barnuriabcn.
Desi Galli– Indian street food with specialities from different parts of India. C/ Villaroel 60 (Eixample). Instagram: @desigallibcn.
Casa Cloe – Plant-based cafe and bakery in Sant Andreu (Guardiola I Feliu 1). They also do vegan cheese boards! Instagram: @somoscasacloe.
Milongas – A new Argentinian restaurant in Glories, on C/ Lepant 220. They specialize in milanesas with different flavors. Instagram: @milongasbcn.
Various
Monvinic: This much-loved wine temple has reopened as cheese and wine shop, and bar! Diputació 251 (Eixample). Instagram: @monvinicstore.
Cookies Demasie: This place specializing in delicious cinnamon rolls with different flavors has opened a new shop in Poblenou. It is now their 4th shop. Rambla del Poblenou 67. Instagram: @cookies_demasie.
Alegria en Edition – I adore Bar Alegria (you can my musings about it here), and they are doing a pop-up in the Edition Hotel this summer! A perfect partnership. Av. de Francesc Cambó 14 (Born). Instagram: @baralegriabarcelona. 
Varela – This great restaurant with a history all the way back to 1969 has recently been updated, and it looks better than ever! I always trust the Grupo Varela restaurants. Plaça Molina 4 (Sarrià-Sant Gervasi). Instagram: @Varela_restaurante. 
Salvatge Coffee – They first opened in the port, and now they have found their way to Gracia (Carrer de Penedes 3). They roast their own coffee. Instagram: @salvatgecoffee. 
Billy Brunch & Park: This brunch-focused establishment has now opened its 4th location, this time in the Born (C/ Jaume Giralt 54). Instagram: @billybrunch.
Brila – Vegan sweets and dishes for delivery. The raw cakes look incredible! Instagram: @brilavegan.
Dos Porquets: Fast Eddies and Oliver Frack have put their gastro-minded heads together for a series of events of eating and cooking over charcoal. The first event is done, and the next one is in the works. Follow them on IG: @dos.porquets for more info. 
Ikaaki – Swedish food, sweets, and filled baguettes C/ de Armengol 1 (Born). Instagram: @ikaaki.bcn.
Oassis Natural Cooking – They opened their first restaurant on Passeig de Gracia, and have now expanded to Jardinets (Gracia). Their main dishes are pizzas, burgers, and salads. Instagram: @oassisnaturalcooking.
Taquerias Tamarindo – This taco and burrito restaurant has opened a second location on C/ Mallorca 235 (Eixample). Instagram: @taquerias_tamarindo.
Good Shit Vegan – A vegan kebab place that first opened in Gracia has now opened a second location in Poblenou! More specifically on C/ Pallars 154. Instagram: @goodshitvegan.
Honest Greens – So just to check if you're reading this post to the end, I've saved this surprise right here: Honest Greens is opening yet another location, this one on the Ramblas! Right in the corner with C/ Pintor Fortuny. We have no idea of a date yet, it might still be a while. Instagram: @honestgreens.
Previous Lists:
Note: This article is curated from Barcelona Food Experience's RSS Feed. To read the original article, click here.