Roots and Rolls offers something very unique in Barcelona, and does it so well. They serve Japanese/Asian fusion, all plant-based, and with a focus on vegan sushi.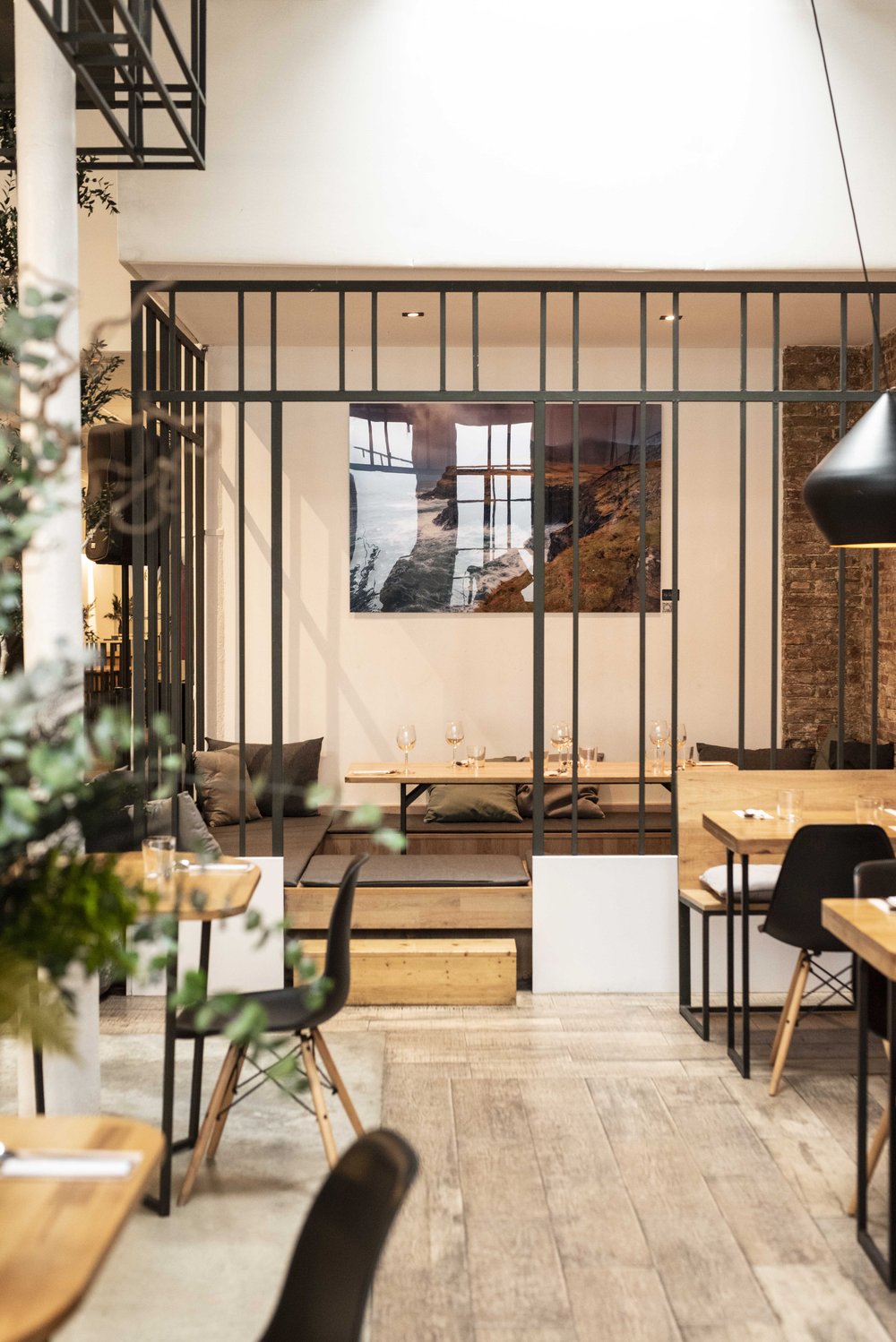 The restaurant is beautiful inside: a Scandinavian flair on the deco with a minimalist air and interesting details. Make sure to have a look at all the plants: they are actual, live plants that have been carefully preserved by a very talented woman who runs a flower shop in Gracia.
I love when a space is divided into different areas like theirs is; it makes it cozy and inviting. Make sure to check out the "cava cage" (in the first photo), a cute little private space for a small group. They also have a larger private room that hosts bigger groups, and can even offer the whole space for a large event.
The food blows my mind every time. There are so many fun, elaborate options: these guys don't take the easy way out, and you can see the result on the menu! And everything is so colorful and packed with flavor. Seeing several vegan sushi options is rare, and here they have 8 different ones..!
Among the starters, you will find the addictive cauliflower popcorn with togarashi seasoning and a Roots & Rolls brava sauce. You have to try it, and that's an order!
The edamame with soy and dashi is very recommendable, and I can't stop dreaming about the okonomiyaki..! I'm a big fan of the heura Karaage (below, with marinated heura with ginger, soy, and chili).
The gyozas at Roots & Rolls are epic. They are filled with shiitake mushrooms and come with a sweet dashi sauce so good that I dare you not to lick your plate when you're done..! The nigiris are also a must. Many things on the menu catches the eye; I love how there are lots of fun ingredients and exciting dishes that you don't see anywhere else.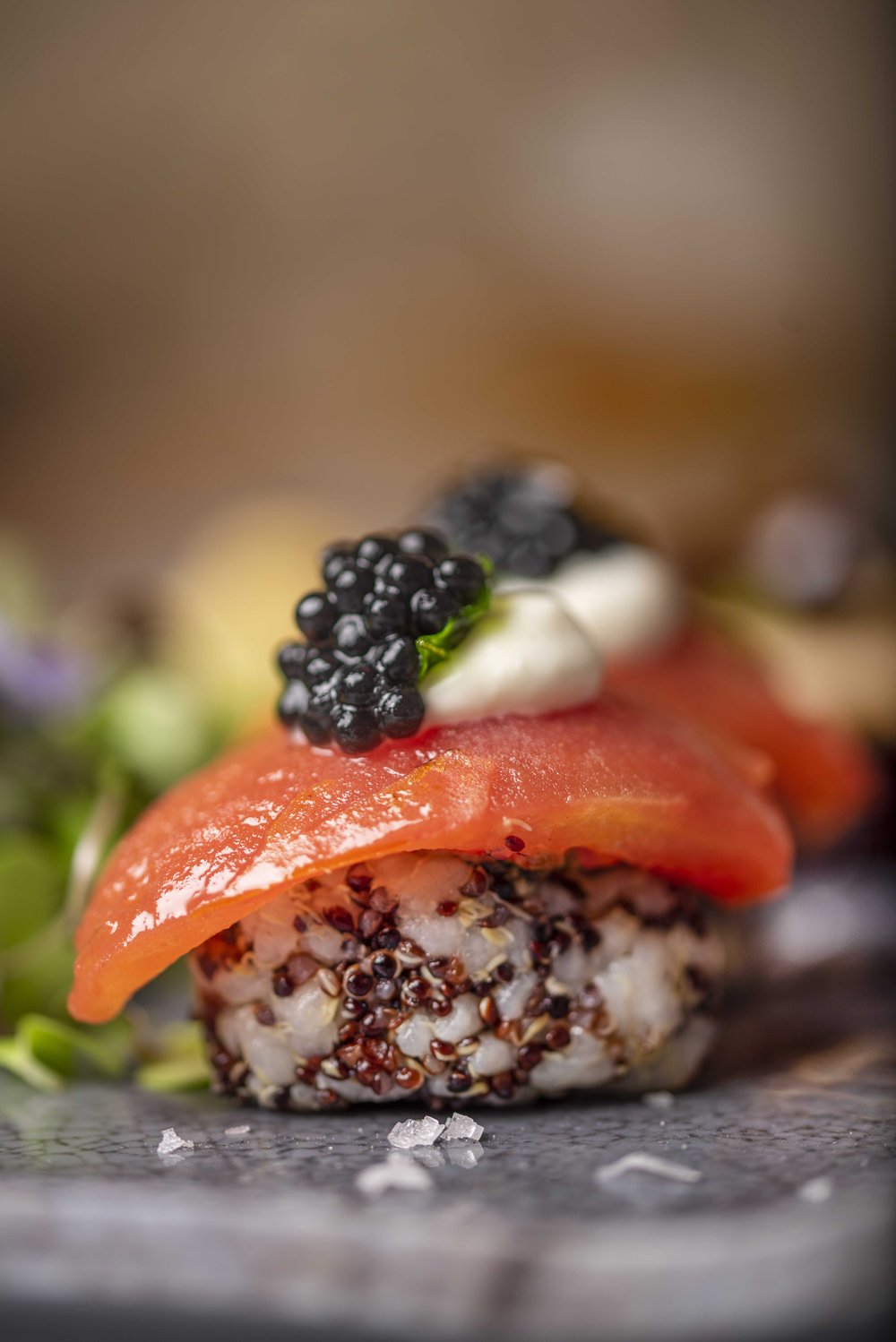 The sushi menu is simply amazing. Actually, there's nothing simple about it. What about the Say Cheese; dill cream vegan cheese, asparagus, pickled carrot, shiitake teriyaki & black rice..? Or the Hip Caroots with marinated carrots, peanut sauce, togarashi spices, avocado, cabbage, pickled carrot, daikon & red cabbage, black quinoa rice? I am obsessed with the Geisha, it has everything: texture, flavors, richness. The options are so fascinating, and the presentation so beautiful. There is a sushi tasting board too, if you can't make up your mind for which ones to try. There are also two different tasting menus, that includes many different dishes and also drinks.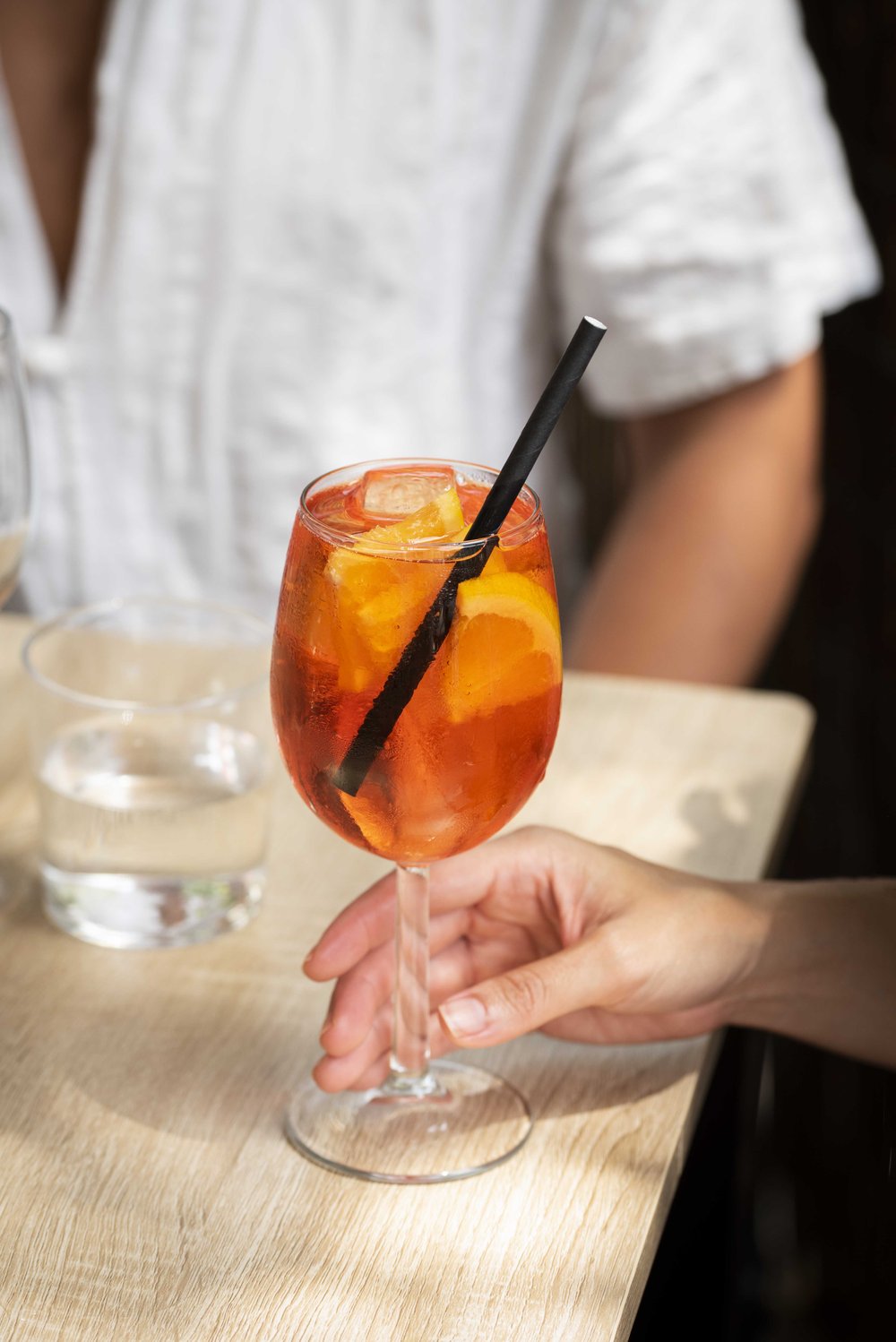 Make sure you leave room for dessert. The chocolate avocado brownie is creamy and comes served with Amma coconut ice cream in Gracia, and the citrusy cashew cheesecake is also a great option. And make sure to order a cocktail or two, my favorite is the new Roots Sour that is quite a surprise when you try it, with a slight taste of hazelnut! If it happens to be your birthday, let the staff know: you'll get a cocktail for free!
Roots & Rolls is such a welcome addition to the food scene in Barcelona, not only for vegans and vegetarians but any hard-core carnivore out there. There are plenty of fun and interesting options for everyone!
Roots & Rolls, Carrer del Consell de Cent 401, Barcelona (Eixample). 931 71 79 02.
Post first written in August 2019, last updated July 11th 2022.
Note: This article is curated from Barcelona Food Experience's RSS Feed. To read the original article, click here.