Valentine's Day in Barcelona
Out of ideas for Valentine's Day? I have put together a range of things to gift, eat, and do! (Spoiler alert: you can get married by Elvis..!)
Tonka, Barcelona. Photo © Barcelona Food Experience.
Vegan pastry shop Tonka has the perfect Valentine's Day pack: two different options of gorgeous vegan cakes, AND both are paired with two different craft beers, specially chosen for the flavors of the cakes. The brewery is really special, too: it is an awesome social project. This is such a cute thing to share, and great if you prefer to celebrate at home. You can order the combos here.
They're doing an Anti-Valentine's Day for singles, BUT couples are also welcome..! There's dinner, and party + DJ from 22h to 03:00h. Entry is free, and dancing is mandatory!
You can get freakin' MARRIED at Hard Rock Café on Valentine's Day! "Elvis" and "Marilyn" will officiate weddings in the "Little White Chapel Vegas style on the 11th, 12th, and 14th of February. And they have Valentine's Day combo's with Flirtini's and Strip Steak Scampi.
If you want to get married, you need to book your wedding in advance by sending an email to barcelona.social@hardrock.com.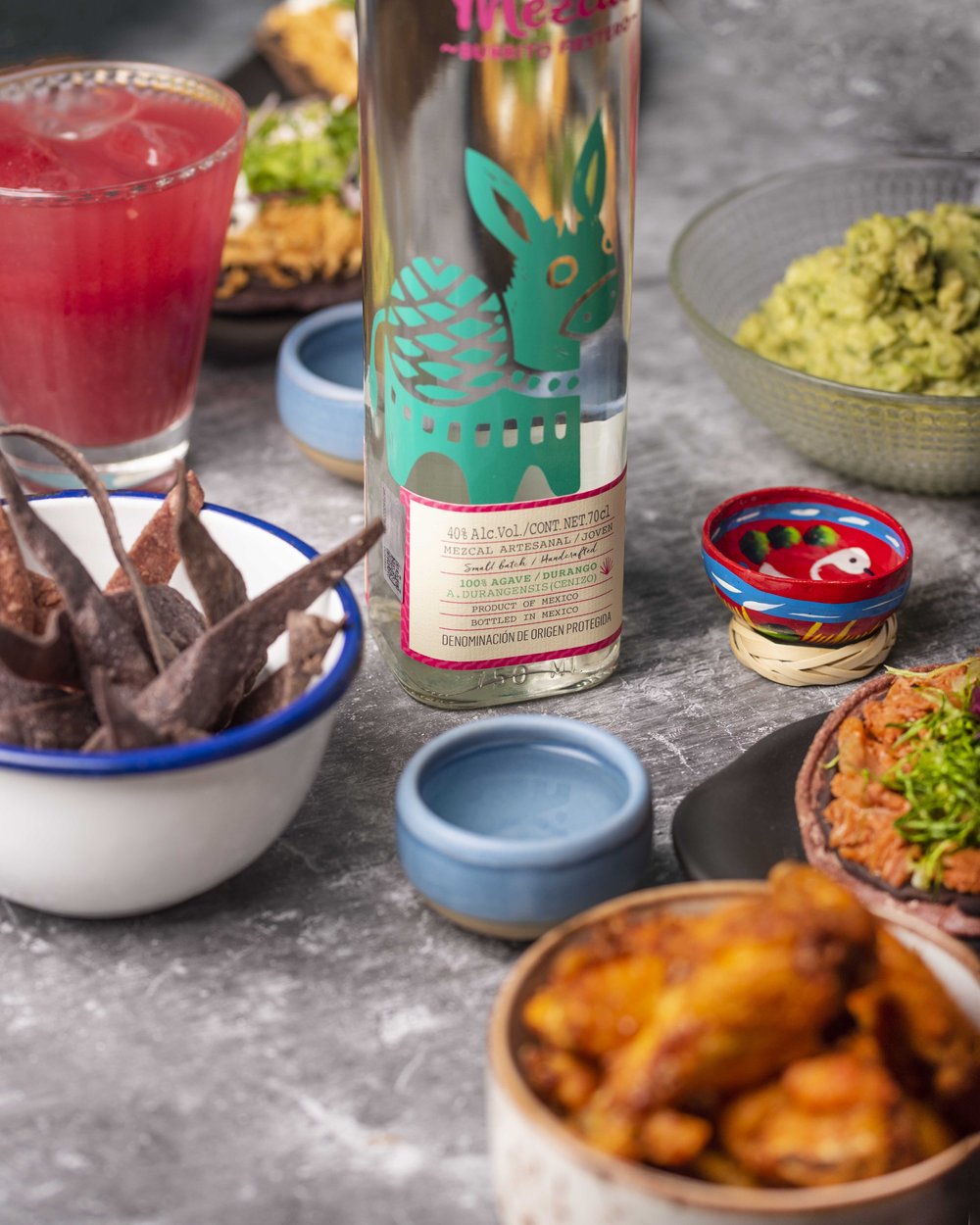 Quiote Mezcalería and Enmezcalarte
My favorite Mexican restaurant Quiote Mezcalería has teamed up with mezcal shop and distributor Enmezcalarte for a giveaway with a mezcal tasting and dinner for two. I've done the mezcal tasting and absolutely loved it, and the food at Quiote is fantastic. Find the giveaway here.
On Valentine's Day the hotel has a special menu (lunch or dinner, 35€ and 39€ respectively) and you can attend a talk with with a professional couple's coach. It sounds cool! Also from the 10th to the 19th they have special hotel packs in one of their suites, including breakfast.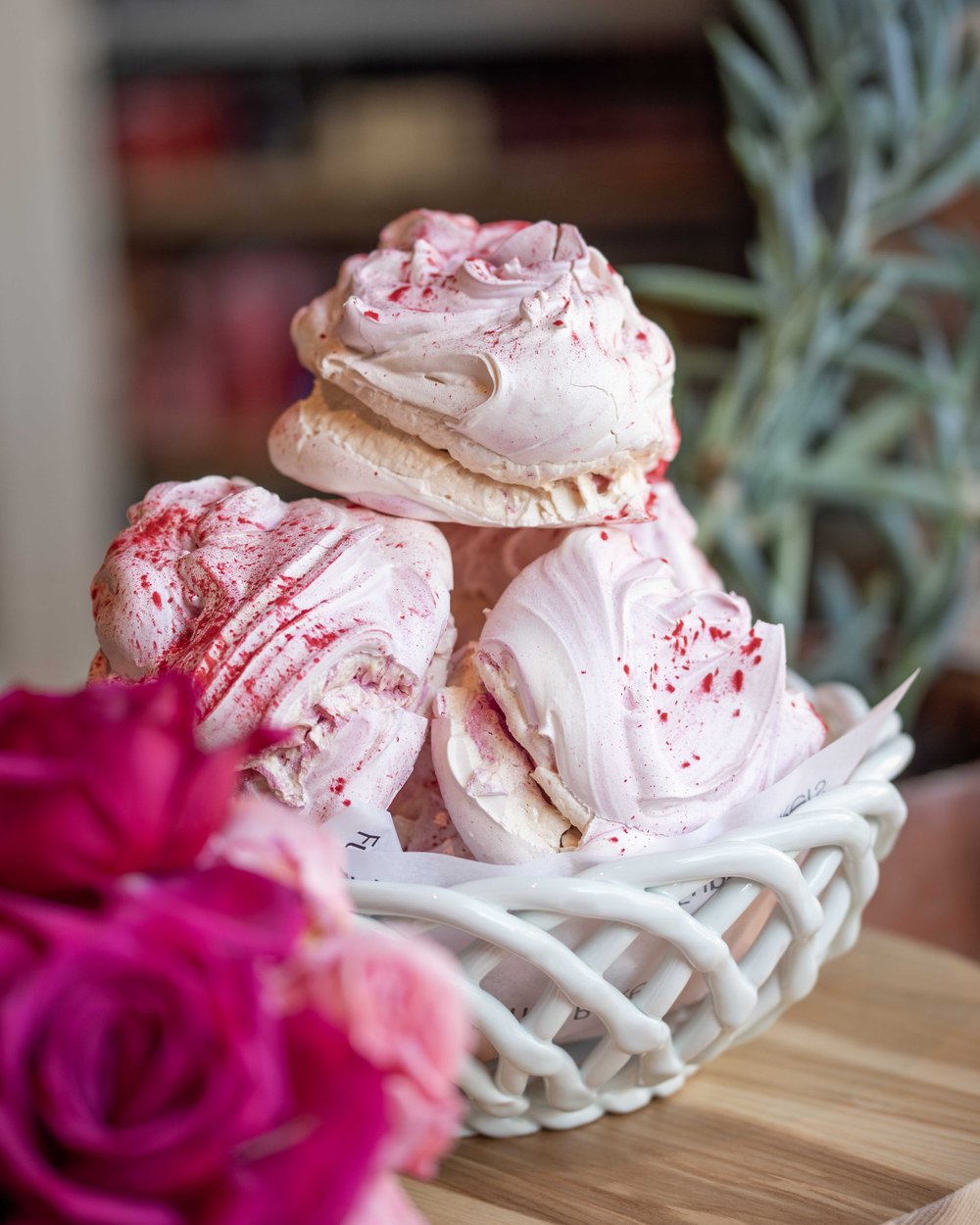 Funky Bakers always have something special for any big holiday, and for Valentine's Day they have huge pink (naturally colored) meringue they make fresh on a daily basis. Check out the deli windows: they have a red theme and a pink theme, with ideas for Valentine's gifts.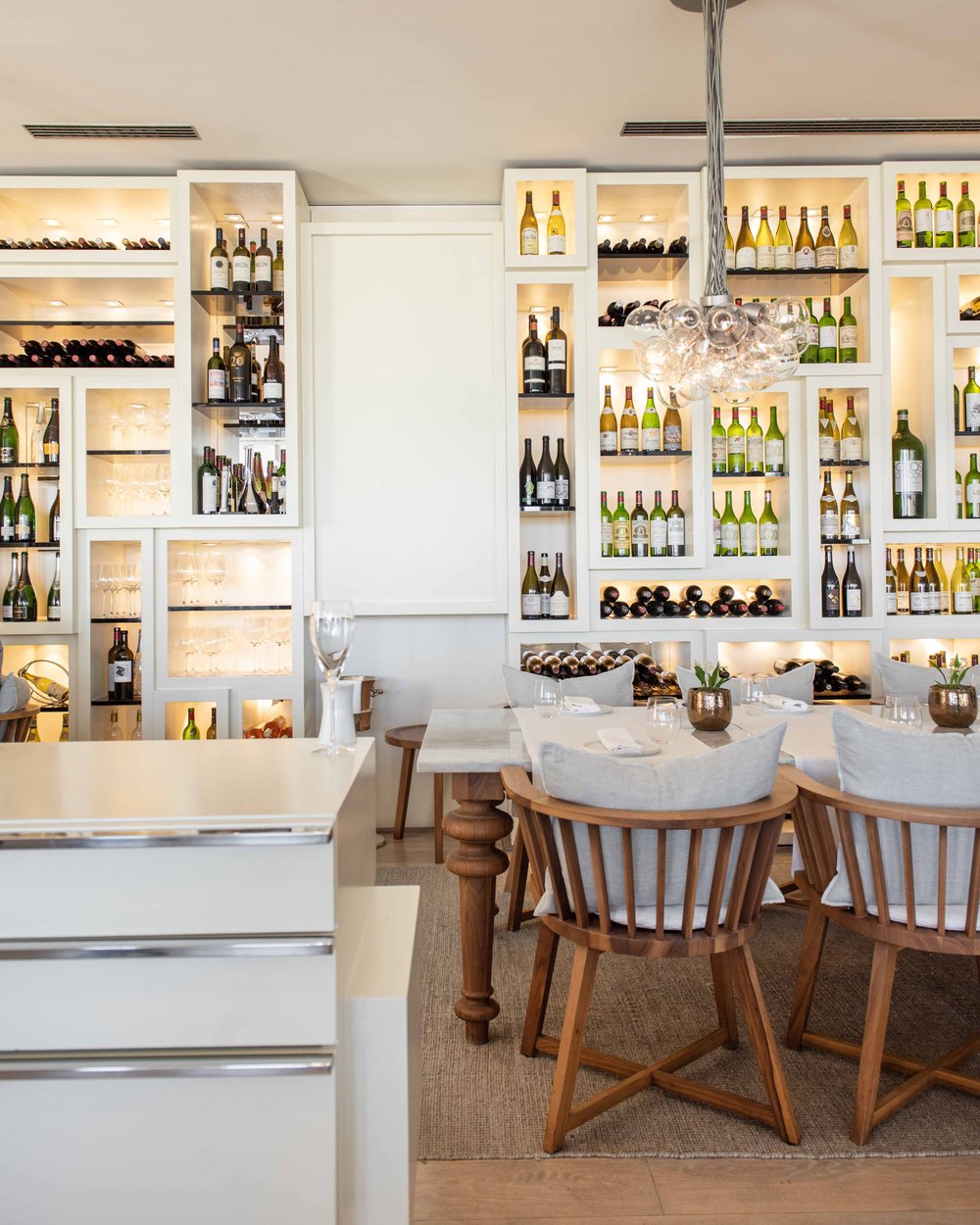 The Head Mixologist at P41 Bar in Hotel Arts, Diego Baud, has created three aphrodisiac cocktails for Valentine's Day. They're available from the 13th to 19th. There are also special Valentine's Day packs should you want to stay overnight, enjoy the spa and have a lovely dinner at their two Michelin-star restaurant Enoteca Paco Perez (read my review here).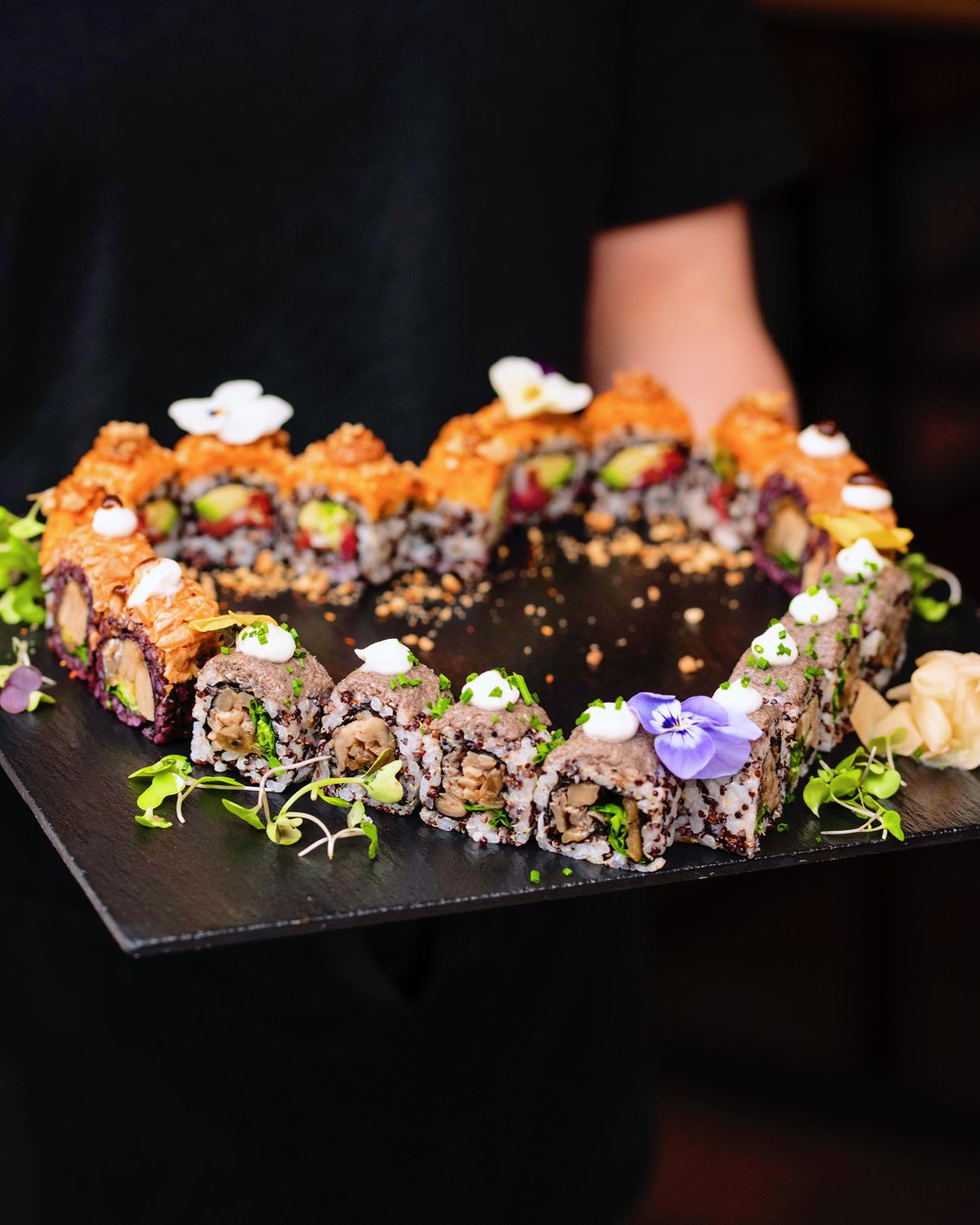 A 100% vegan romantic dinner can be had at cozy Roots & Rolls. They have prepared a special menu for the evening, with a heart-shaped vegan sushi tasting platter and more. Their cocktails are also very good: make sure to order one, or a few, if you go. Find the menu here.
Elegant restaurant Mr Porter has a special Valentine's Day menu that includes among many other dishes oysters, lobster, and baked Alaska (!). The menu will set you back 95€ per person.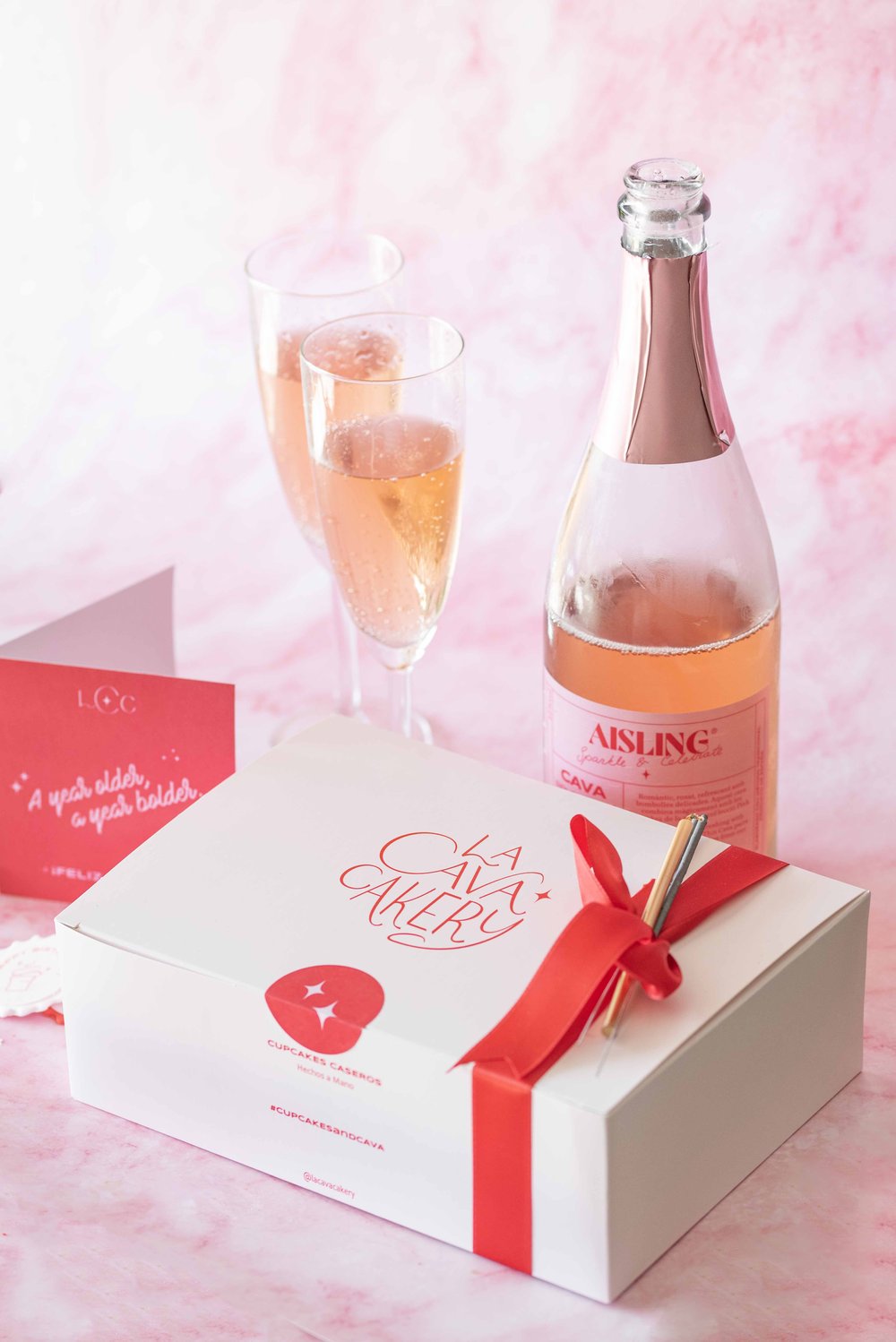 Sweet La Cava Cakery has a Love Box with delicious and pretty cupcakes and a bottle of cava (optional). The cupcakes come with cute heart sprinkles and you can add a card if you wish. You can see their Valentine's Day options here!
Dolce Sitges. Photo © Barcelona Food Experience.
We recently stayed again in Dolce Sitges and loved it. The surroundings are so calm, the hotel is incredibly spacious, the restaurant is great, the cocktails in the bar are elaborate and tasty, and the spa is wonderful. They are doing a special offer for Valentine's Day, you can check it out here.
Bembi, Barcelona. Photo © Barcelona Food Experience.
Lovely chef-driven Indian restaurant Bembi has a special Valentine's menu prepared for those of us who love a bit of spice, and it includes a welcome cocktail, three different starters, a main to choose, dessert, sides, and dessert.
This lovely flower shop has 6 different flower bouquet options for Valentine's Day, and packs of roses. They deliver for only 4€ in BCN city.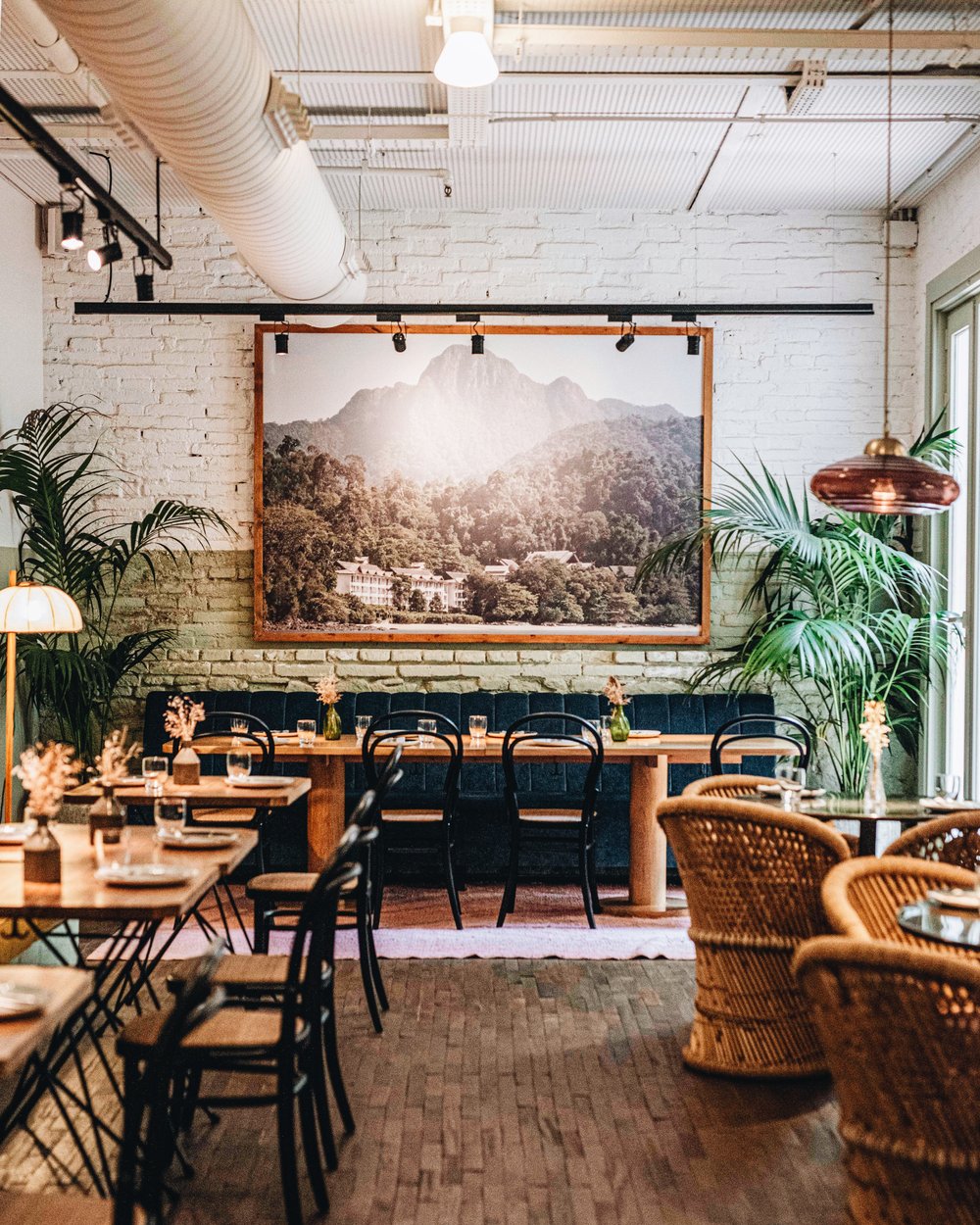 Beautiful Indian restaurant Little Andaman has a special Valentine's Day menu with lots of dishes to share. They also have a vegetarian menu option that looks great.
Here you can also find my list of romantic restaurants in Barcelona for more inspiration!
This article is curated from Maria's RSS feed. Click here
to read the original article.