Antique enthusiasts, fashionistas, and collectors alike have long known the allure of vintage and thrift shopping. The thrill of the hunt, the joy of the find, and the satisfaction of scoring a unique piece at a price that doesn't break the bank, all make this form of retail therapy particularly rewarding. But where can you find the best spots for such shopping adventures? Look no further than the vibrant city of Barcelona, Spain.
Why Barcelona is a Haven for Vintage and Thrift Shopping
The city of Barcelona is not only known for its art and architecture, but also for its vibrant second-hand market scene. This city's love for history and culture extends to its shopping habits, providing a fertile ground for thrift and vintage stores that cater to a wide range of tastes and budgets.
Barcelona's vintage and thrift shops offer a treasure trove of unique items that you won't find in conventional retail stores. From vintage clothing and accessories to antique furniture and collectibles, these shops provide a shopping experience that is as diverse and eclectic as the city itself.
Moreover, Barcelona's thrift and vintage shops are often located in some of the city's most picturesque neighborhoods, adding an extra layer of charm to your shopping experience. From the bohemian El Raval to the trendy Gracia, each district offers a unique selection of shops that reflect its distinct character.
Top Vintage and Thrift Shops in Barcelona
Now that you have some tips for navigating Barcelona's thrift shop scene, let's take a look at some of the city's top vintage and thrift shops.
Holala! Plaza: Located in the heart of El Raval, this vintage store is known for its extensive collection of clothing, accessories, and furniture from the 1950s to the 1990s. Whether you're looking for a retro dress, a mid-century modern sofa, or a vintage camera, you're likely to find it here.
Flamingos Vintage Kilo: As the name suggests, this shop sells vintage clothing by the kilo. With a wide selection of items from different eras, Flamingos Vintage Kilo is a great place to score some unique pieces without breaking the bank.
Els Encants: One of the oldest flea markets in Europe, you can find everything from vintage clothing and accessories to antique furniture and collectibles. With its wide variety of items and its bustling atmosphere, Els Encants is a must-visit for any thrift shopper in Barcelona.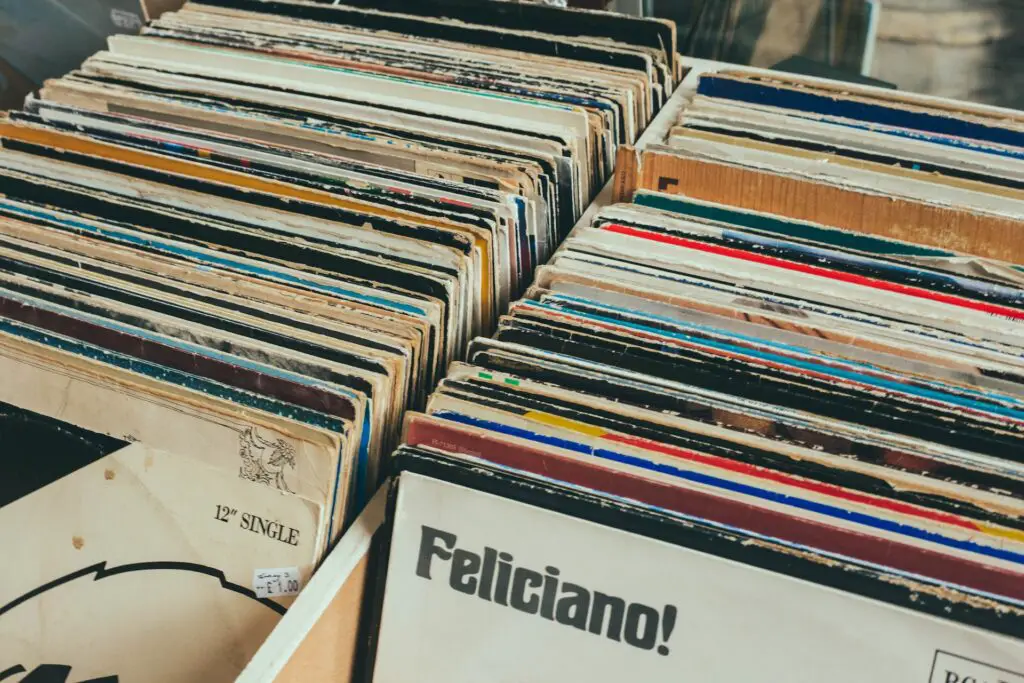 Best Times to Visit Thrift Shops in Barcelona
Knowing when to visit thrift shops in Barcelona can make a huge difference in your shopping experience. While these stores are usually open throughout the week, there are certain times when you're likely to find the best deals, the least crowds, or new stock.  
Weekdays are generally the best time to visit thrift shops in Barcelona. These stores are usually less crowded during the week, which means you'll have more space to browse and more time to negotiate with sellers.
Early mornings and late afternoons are also a good time to go thrift shopping. These are the times when new stock is usually put out, which means you'll have the first pick of the day's best items. Plus, sellers are often more willing to negotiate at these times, as they're keen to make sales.
Finally, while weekends are usually the busiest time for thrift shops, they can also be the most rewarding. Many stores and flea markets in Barcelona hold special sales and events during the weekend, making it a great time to find some unique bargains.
Understanding and Identifying Vintage Items
A key part of successful vintage and thrift shopping is being able to identify and appreciate the value of vintage items. Here are a few tips to help you in your treasure hunting.
Learn to Distinguish Between Vintage and Simply Old: Not all old items are vintage, and not all vintage items are old. The term 'vintage' usually refers to items that are at least 20 years old and reflect the style and trends of a certain era.
Familiarize Yourself with Different Eras and Styles: From Art Deco and Mid-century Modern to the Swinging Sixties and the Neon Eighties, each era has its distinct style and characteristics. Knowing these can help you identify vintage items and appreciate their value.
Pay Attention to the Quality and Condition of Item: Vintage items are often well-made and durable, but they can also show signs of wear and tear. Check for any damage or repairs, and consider how these might affect the item's value and usability.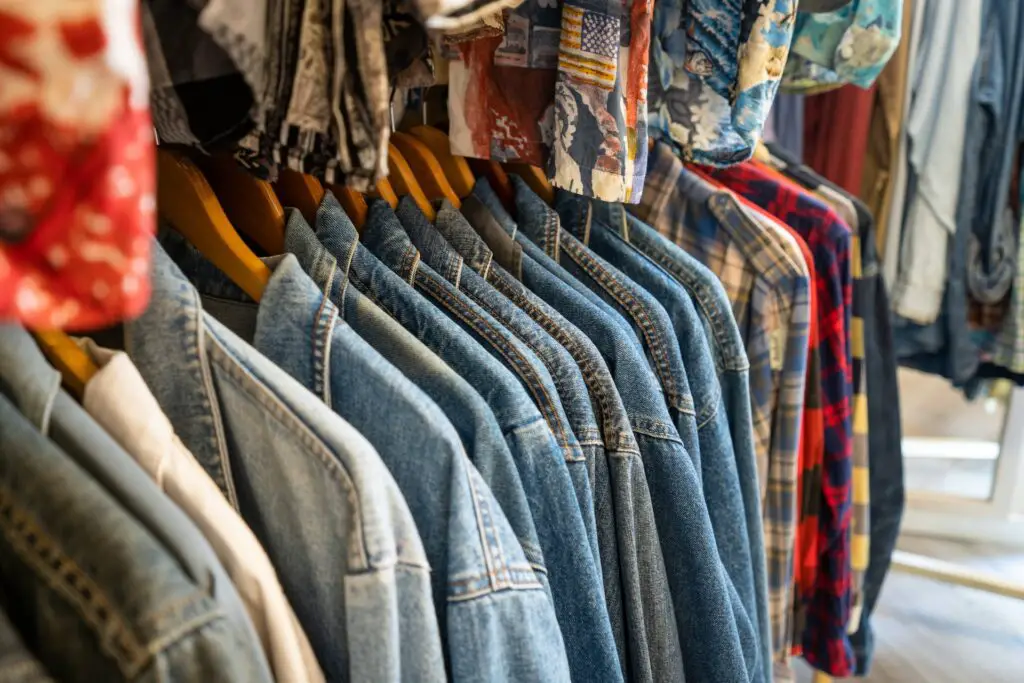 Highlighting Unique Finds and Treasures in Barcelona's Thrift Shops
Barcelona's thrift shops are full of unique finds and treasures waiting to be discovered. From vintage designer clothing and accessories to antique furniture and art, these shops offer a wide range of items that reflect the city's rich history and culture.
Vintage Postcards: These small pieces of paper offer a glimpse into the city's past, with images of old buildings, streets, and landmarks. They also make great souvenirs or gifts.
Vintage Ceramics: Barcelona is known for its ceramic art, and you can often find beautiful and unique pieces in the city's thrift shops. Whether it's a decorative tile, a hand-painted plate, or a vintage vase, these items can add a touch of Barcelona's artistry to your home.
Vintage Clothing: From retro dresses and suits to vintage jeans and t-shirts, these items not only offer a unique style statement but also a piece of fashion history. And with Barcelona's love for fashion, you're bound to find some real gems in the city's thrift shops.
Thrift Shop Etiquette: Do's and Don'ts
Shopping at thrift shops can be a fun and rewarding experience, but it's important to follow some basic etiquette to ensure a pleasant shopping trip for everyone. Here are some do's and don'ts to keep in mind.
Be Respectful to the Shop and Its Merchandise: Handle items carefully, and put them back where you found them. Remember that these items are often unique and irreplaceable.
Don't Haggle Too Aggressively: While bargaining is a common practice in many thrift shops, it's important to be fair and respectful in your negotiations. Remember that these shops are often small businesses that rely on every sale to stay afloat.
Be Patient and Open-minded: Thrift shopping is not about instant gratification, but about the joy of discovery. So take your time, keep an open mind, and enjoy the process.
Making the Most Out of Your Vintage Shopping Experience
Vintage and thrift shopping in Barcelona can be a fun and rewarding experience, but it's also about more than just finding a bargain. It's about exploring the city's history and culture, supporting local businesses and charities, and promoting a more sustainable and ethical way of consuming. So, when you're in Barcelona, don't miss the chance to delve into the city's vibrant thrift shop scene. Take your time, explore the different shops and neighborhoods, and enjoy the thrill of the hunt. And who knows, you might just stumble upon a hidden treasure that you'll cherish for years to come.