Experience Barcelona Your Way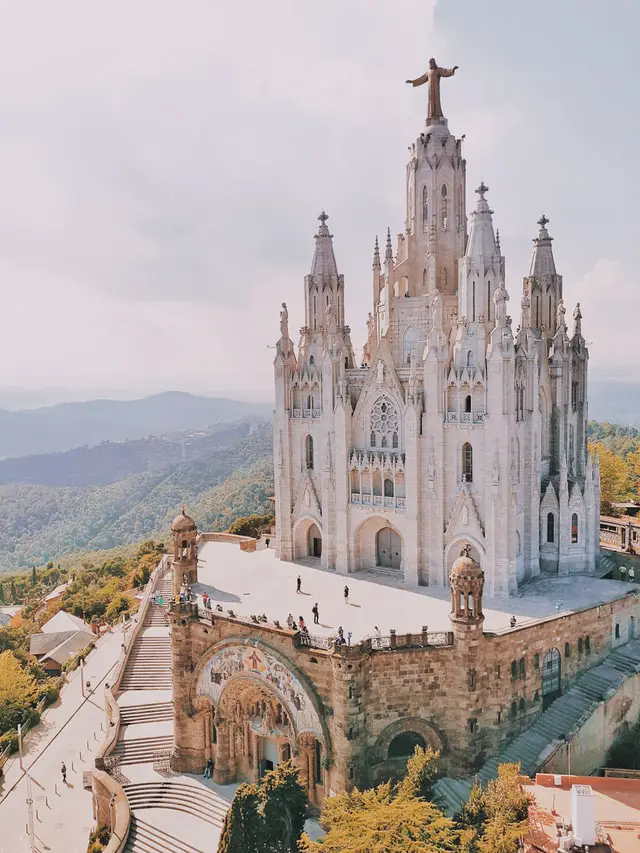 Your Solo Travel Guide
Know what you don't.
What is the best way to explore Barcelona? Alone. It seems counterintuitive to enjoy a Spanish city by yourself, but Barcelona has so much to offer to us — the solo travelers.
You can walk around the medieval wander of the Barri Gotic while admiring the architectural giants. Or, seas the day at some of Europe's best beaches and mingle with the locals in a former jousting arena.
So much to do, so much to see, so much to offer. It seems silly to not enjoy it the way you want.
And, yes, traveling solo can be very intimidating (especially for first-timers in a foreign land). You don't know where to start, you're worried about getting lost, and you don't want to end up frustrated.
So, start your discovery here — The Ultimate Solo Travel Guide to Barcelona — and start exploring.
Ready for Barcelona?
We know how badly you want to go and see the sights. You've been dreaming of this trip for months, maybe even years. And we don't want anything to get in your way – especially not the price of your flight.
So start your search here!
Note: Our site is supported by readers and we may earn a commission from affiliate links at no additional cost to you.
The enchanting city of Barcelona, renowned for its architectural marvels, cultural richness, and vibrant nightlife, takes on a…
Discover Barcelona Best Neighborhoods
From the beaches of Barceloneta to the Gothic Quarter, there's so much to explore in Barcelona. Whether you're looking for culture, good food, or just a new place to walk around, Barcelona has something for everyone.
Barri Gotic: The Medieval Wander
Also known as the Gothic Quarter, this is where the new modern Barcelona meets the historical medieval charm
El Raval: The Vibrant Outskirt
Experience one of Barcelona's most diverse community. It also home to some of the most quirky shops in the city.
El Born: The Charmer
Originally the site of popular medieval joust competitions, it is now the nightlife hub for young locals.
Eixample: The Modernists
From high-end boutiques and restaurants to chic rooftop bars, there's no shortage of sophistication here.
Find Your Perfect Hotel in Barcelona
Planning a solo trip can be daunting if you're anything like us. Where will you stay? How will you find the best hotel for your needs and budget?
Well, start here! We want to make your search for the perfect solo-traveler hotel as easy as possible.
Note: Our site is supported by readers and we may earn a commission from affiliate links at no additional cost to you.