The Best Neighborhoods: What To Do and Where To Stay in Barcelona
Choosing the best neighborhoods in Barcelona is tricky – each area offers such rich and diverse attractions and every traveler leaves Spain with their special spot they prefer most.
The districts of Barcelona may not have distinct borders – but each neighborhood's tastes, smells, sights, and activities are often like different worlds. Whether you're traveling to Spain for the first time or looking for something new to see, Barcelona's vibrant and historic landscape offers something for everyone.
We've made a guide for solo travelers wondering what to do in Barcelona, how to find the most unique attractions each district offers, which neighborhoods to visit with caution, where to stay in Barcelona, and the special spots for you to find during your trip.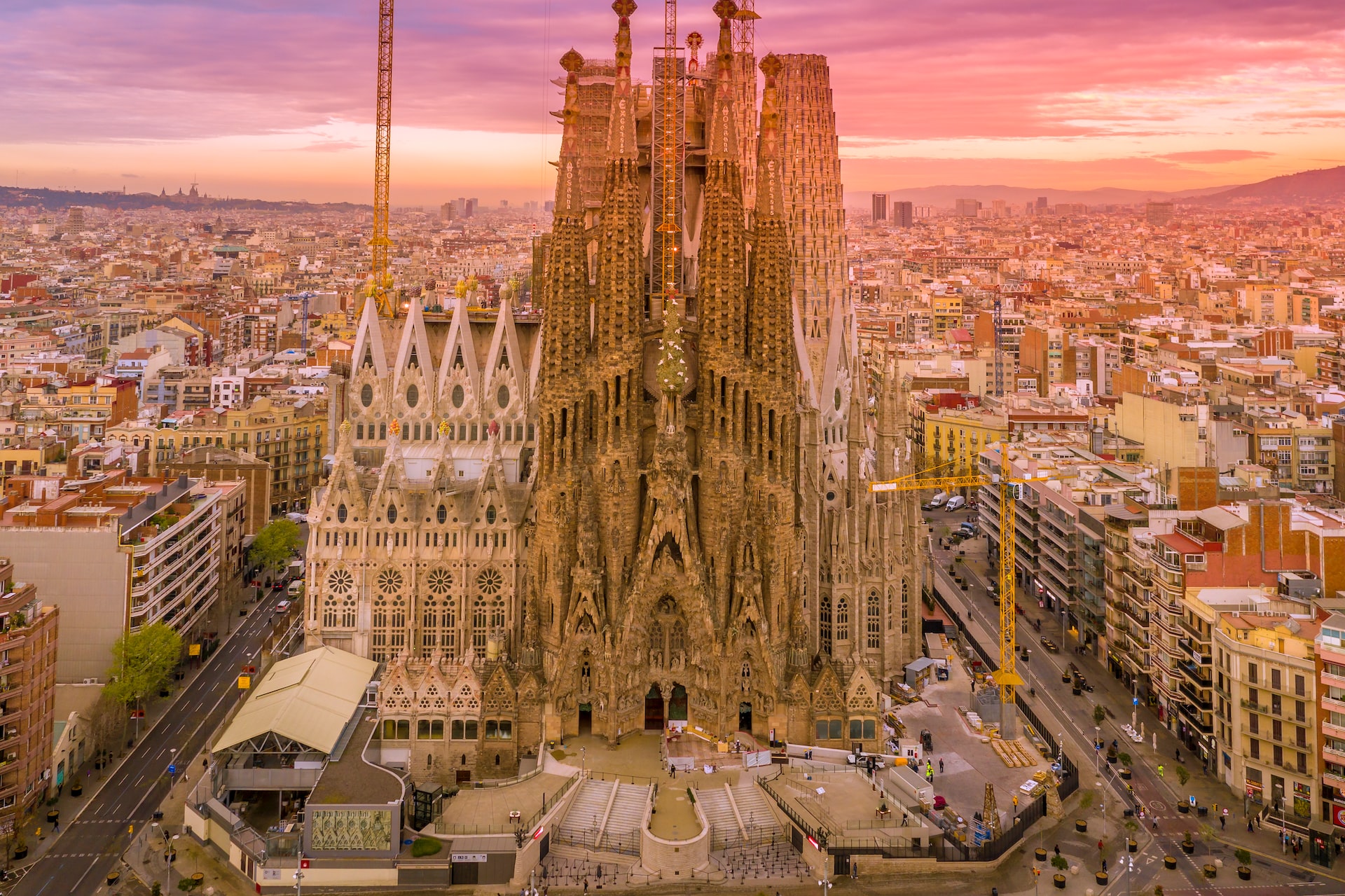 Barri Gòtic: The Medieval Wander of Gothic Quarter
One of the oldest areas in the city, but full of charm. Barri Gotic, more popularly known as the Gothic Quarter, is where the historical medieval charm meets the new modern Barcelona. Founded by the Romans more than 100 years before Christ, the Gothic Quarter lives up to its name with its modern sprawling blocks meeting the rustic designs of a once-ancient city.
Old buildings with Roman and medieval characteristics paint much of the area. The cobbled stone streets are narrow and winding. You can spend hours combing through the streets while taking in the imposing sights of the architecture nestled between urbanized coffee shops and bakeries. The fusion of modern and old classic designs is what brings people from all across the world.
What To Do in The Gothic Quarter
The Gothic Quarter, part of Barcelona's old city, is best enjoyed by walking through the labyrinth-like streetways, so you can take your time and absorb the richness of such a unique landscape.
Remember to always look up! Some of the best features and architectural wonders are missed because we forget that the magic lies above us too.
La Seu Cathedral (Barcelona Cathedral) and El Call Jewish Quarter
From the impressive interior with its towering spires and vast chambers to the quiet winding labyrinths that make the streets and walkways of the city, Barcelona Cathedral has always been an important sight to visit in Barcelona.
El Call has a proud legacy filled with a rich and long-standing history of Jewish influence and historic importance, with beautiful little streets, twisting walkways, and a plethora of restaurants and other fun local businesses. The Center d'Interpretació del Call is a museum that provides all the fascinating details about the life of Jewish people in medieval Barcelona.
Some of the amazing places to visit in the Gothic Quarter:
Museu d'Història de La Ciutat
Human Towers and Sardana Dancing in Plaça Jaume
Gothic Quarter Walking Tour
La Rambla
Eating and Drinking in The Gothic Quarter
Els Quatre Gats is a neo-Gothic beer bar that dates back to the late 1800s. This spot is a local favorite for people who love the bohemian atmosphere and vibe.
El Bosc de Les Fades, or fairy forest, gets its name from its fairy-tale-like scenery and decorations. You'll find an array of simulated experiences like illusory mirrors and simulated rainfall that all add to the wild-like feeling.
El Bosc de Les Fades has a bar and café right near the wax museum, showcasing a mixture of culture, history, music, and entertainment. The intimate setting of the café at night makes this a popular spot and stopping here in the early evening is a memorable experience.
Where To Stay in The Gothic Quarter
The Gothic Quarter has numerous fantastic hotels within walking distance of the Barcelona Cathedral. Because of the city center's bustling movement and tourist activity, you won't find it hard to book a hotel that is both comfortable and cost-effective
H10 Madison 4* Sup is one of the popular choices of hotels in the Gothic Quarter and is less than 2km from Barceloneta Beach. If you want to stay closer to the Cathedral, Catalonia Magdalenes Hotel is located just 200m from the monumental sight.
El Raval: The Vibrant Outskirt
El Raval is an important cultural cooking pot for Barcelona, with many top-rated museums, restaurants, and landmarks bursting with edgy modernization and tinted with the classics of the past.
Like the London Bar – still holding onto its almost run-down appeal that brought Hemingway, Mirò, Picasso, and other trendsetters of the past. You can use this neighborhood as a cheap stopover with its frugal accommodation prices and is conveniently situated within walking distance of the Gothic Quarter and Eixample.
But before you get lost in the vibrancy of the neighborhood, the area is considered problematic for tourists. Stories of robberies and pickpocketing are many around the area. So make sure to remain vigilant with your belongings and surroundings.
What To Do In El Raval
El Raval is a bustling cultural cornucopia, and tourists from across the globe travel here every year for the museums, old architecture, and the wonders of the street life and sights of everyday life.
MACBA Museum is a top-of-the-line center for international artists and other contemporary art exhibitions. For the architecture nut, the sleek and striking structure that is the MACBAS Museum is truly a sight to behold.
Rambla del Raval is an exciting spot for travelers – A buzzing promenade lined with palm trees and the exports of local foods, cafes, bars, and clothing vendors. Look out for Botero's giant cat sculpture, a famous quirky local landmark.
Sant Pau del Camp, a church and former monastery, is a haven of peace and solitude away from the teeming streets of the Raval and offers you a magnificent view into the life of ancient monastic living.
Eating and Drinking in El Raval
The aromas that drift down the many streets of El Raval will change and blend, showcasing the array of local and foreign foods. From tapas to kebabs to local beer and wine, El Raval has it all.
After a night of dancing and merriment, Els Tres Tombs Bar, which sits right by the Sant Antoni market, is the perfect spot to finish a night on tapas and local snacks. If you want to enjoy daytime activities, the cafes and bars are excellent places to stop after shopping at the Sant Antoni market.
Where To Stay in El Raval
El Ravel is covered with hotels and accommodation, making the pricing competitive and convenient if you're looking for the right location within a certain distance of a landmark or place of interest in or near El Raval.
Some popular hotels in El Raval include the Casa Camper Barcelona, rated the best hotel in El Raval, Barcelona.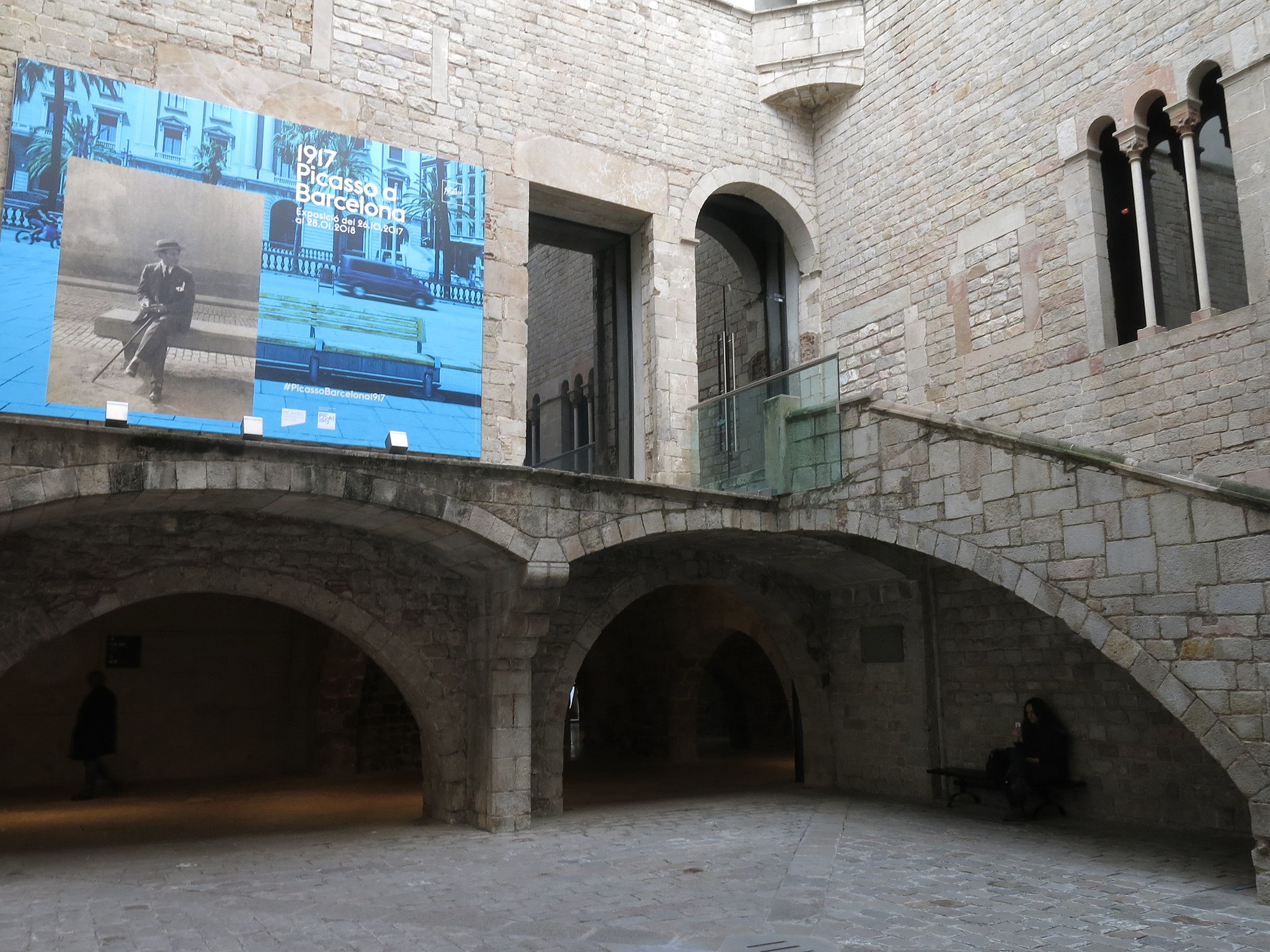 El Born: The Charmer
El Born is one of the most popular districts for day and night activities. Known for its medieval and tapered streets, El Born is a stark reminder of the ancient roots of Barcelona. This trendy and cultural hub houses designer boutiques, cafes and cocktail bars, art galleries, quirky shops, world-renowned museums, and dazzling nightlife activities.
Originally the site for medieval joust competitions, El Born is now the nightlife hub for the 20-something locals. It is also a mere 10-minute walk from some of the most popular beaches in Barcelona.
So if you're thinking of where to go after a fun day at the beach, strut yourself to the Passeig del Born, a lively pedestrian street lined with bars and restaurants. The street is always buzzing with people, and it's the perfect place to people-watch while enjoying a drink or bite to eat. There are plenty of places to choose from, so you're sure to find something that appeals to you.
What To Do in El Born
El Born lies a little off the busy path of tourists and their related traffic – still bustling enough to give you the energizing charge of a metropolitan city, but offers you intimate tours and quiet streets for sightseeing.
Picasso Museum and Santa Maria del Mar church
Picasso Museum is a gorgeous spot to view and admire the mind of Picasso, who considered Barcelona his home in the later years of his life. Housing over 3500 of his pieces, this center is designed to take you through the life of this revolutionary artist.
Santa Maria del Mar church is considered by many to be the last pure representative of the Catalan Gothic style, this imposing and striking gothic Cathedral is a place of awe and marvel with its classic stained glass and towering spires.
Eating and Drinking in El Born
Passeig del Born is a major attraction for both locals and tourists. The wide and open boulevard is home to many quirky shops, cafes, bars, and eateries for daytime activities, and at night the square comes to life with vibrant nightlife and happy revelry.
The Chocolate Museum is an interesting stop to enjoy chocolate and its history – it's also a major draw for the children, and you're guaranteed happy kids after a trip here.
Where To Stay in El Born
El Born offers many affordable and great-quality hotels and accommodations.
Some of the best hotels in El Born include the K+K Hotel Picasso El Born, located opposite the picturesque Ciutadella Park, within walking distance of the port, good restaurants, and shopping.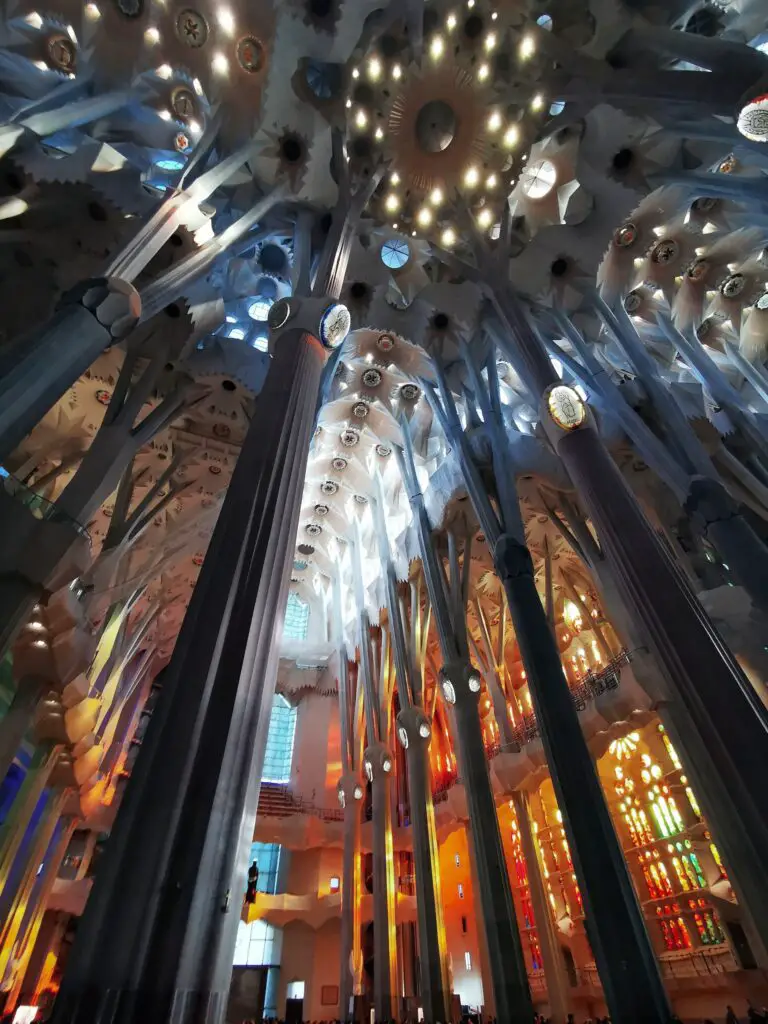 Eixample: The Modernist
El Born is one of the most popular districts for day and night activities. Known for its medieval and tapered streets, El Born is a stark reminder of the ancient roots of Barcelona. This trendy and cultural hub houses designer boutiques, cafes and cocktail bars, art galleries, quirky shops, world-renowned museums, and dazzling nightlife activities.
What To Do in Eixample
Eixample is a district that proudly homes the most important and iconic cathedral in all of Spain: the La Sagrada Familia. Aside from this famous architectural masterpiece, Eixample has a dense population of old classic architecture meeting with modernist buildings – forming what is known as the Ruta del Modernisme, or The Modern Route.
Eixample was the home of Antoni Gaudí, the master architect who designed the La Sagrada Familia, Barcelona's towering basilica of world-renowned beauty – as well as the mesmerizing La Casa Batlló, a mosaic-covered triumph on the Passeig de Gràcia avenue.
Gaudí has made his mark on Eixample, with the La Pedrera acting as another highly sought-after travel destination, only a couple blocks away from the La Casa Batllò – yet another masterpiece of Antoni Gaudí.
Eating and Drinking in Eixample
If you're looking for local taste, La Esquina in Barcelona serves flavors and dishes of the local cuisine, using seasonal ingredients and firmly believing in the power of fresh produce. The restaurant is located in a corner building and the kitchen is hidden away on the ground floor.
Where To Stay in Eixample
Some of the best hotels in Eixample include Seventy Barcelona, less than 500m from La Pedrera. It is also situated in a prime location for Barcelona's tourist and architectural sites. Or, to enjoy the panoramic view of the district, consider staying at The One Barcelona GL.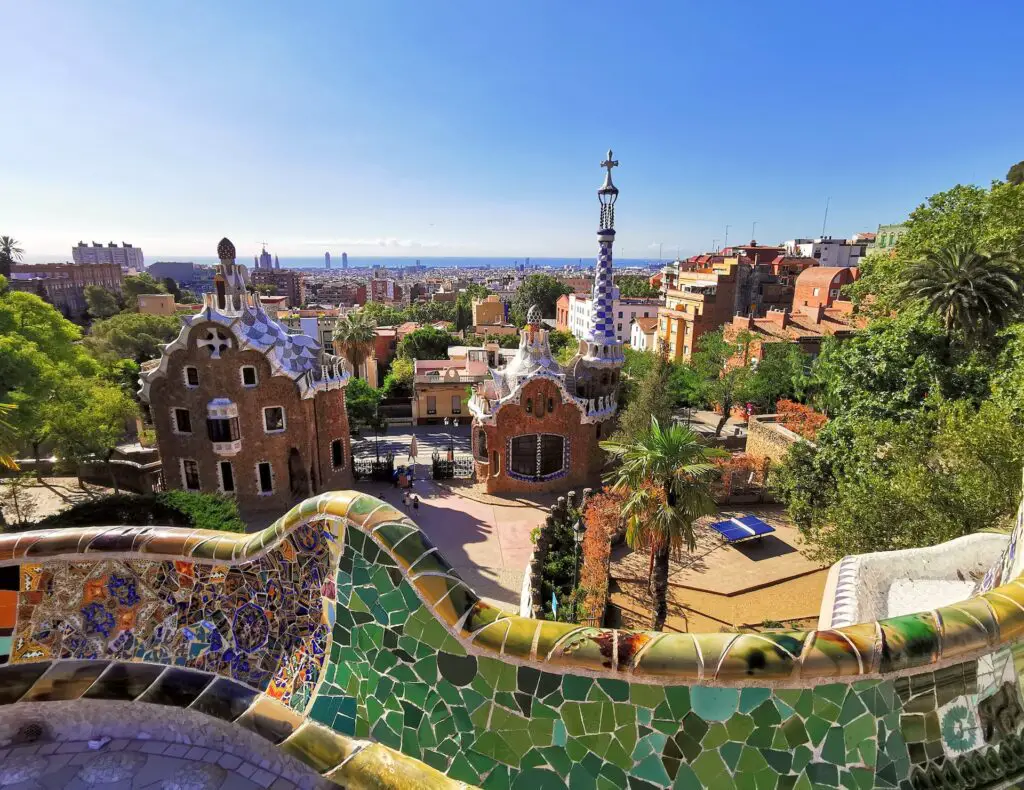 Gracia: The Community Stronghold
Gracia is considered to be the best neighborhood to stay in, and the quiet streets and family-oriented community speak of a more down-to-earth lifestyle. Because of this, the crime rate is very low in Gracia, with families and women traveling and staying here above the more crowded districts.
It is largely residential — the perfect place for you to enjoy what it feels like to be a part of the Catalan community. This also means that, perhaps, you will probably need to speak more Spanish or Catalan than English.
What To Do in Gracia
The neighborhood of Gracia is home to many of Barcelona's best parks, including Park Guell. This world-famous park was designed by Antoni Gaudi and is one of the most popular tourist attractions in the city. Park Guell is a must-see for any visitor to Barcelona, and the neighborhood of Gracia is the perfect place to start your exploration of the city.
In addition to Park Guell, Gracia is also home to several other parks and green spaces. Parc de la Creueta del Coll is a large park with stunning views of the city, while Parc de Joan Miró offers a more intimate setting for a stroll or picnic. If you're looking for some peace away from the hustle and bustle of the city center, then be sure to check out these parks in Gracia.
This beautiful garden is world famous for its magnificent sights and features and is definitely worth the visit.
Where To Stay in Gracia
Some of the best hotels in Gracia are a throwing distance away from magnificent landmarks, shopping areas, and restaurants, like the Radisson Blu 1882 Hotel, Barcelona Sagrada Familia, and El Palauet Barcelona hotel.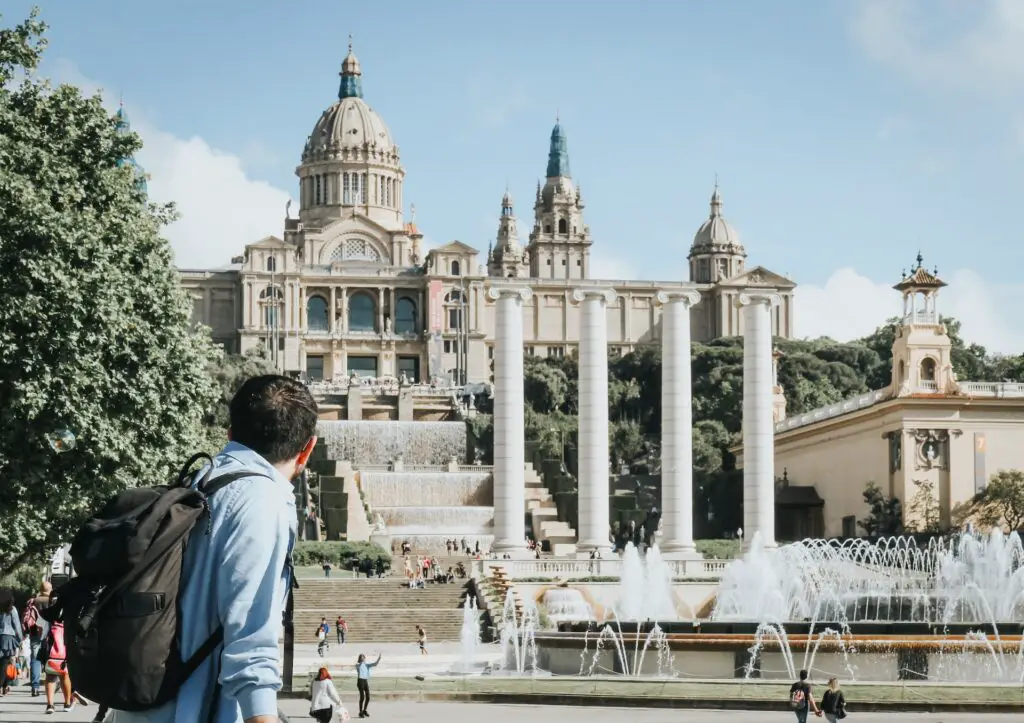 Montjuic: The Majestic Hilltop
Montjuic is the second tallest mountain in the city of Barcelona, and because of the 1992 Olympic Games and the 1929 Universal Exhibition, this once-ancient fort has become an interesting district for travelers to visit.
If you're looking for a break from the busy nature of the city center while still enjoying the energy of Barcelona, Montjuic is a lovely stopover just a stone's throw from the port.
What To Do in Montjuic
Rich history is marked in the streets and people and is the essence of Barcelona, and the architecture and sights of Montjuic won't disappoint you.
The Palau Nacional, or the National Palace, is a landmark on the hill of Montjuïc, and the site of the 1929 International Exhibition. There is no doubt the National Palace is high on the list of places to see – Along with the Magic Fountain for families looking for fun sights for the kids, or the Museu Nacional d'Art de Catalunya (MNAC) for stunning art displays.
Where To Stay in Montjuic
Some of the best hotels and accommodations in Montjuic include places like the Hostel One Paralelo, just 2 short minutes away from Metro Paral·lel, and Hotel Brummell which is only a few meters away from the Miró Foundation and The Grec theater.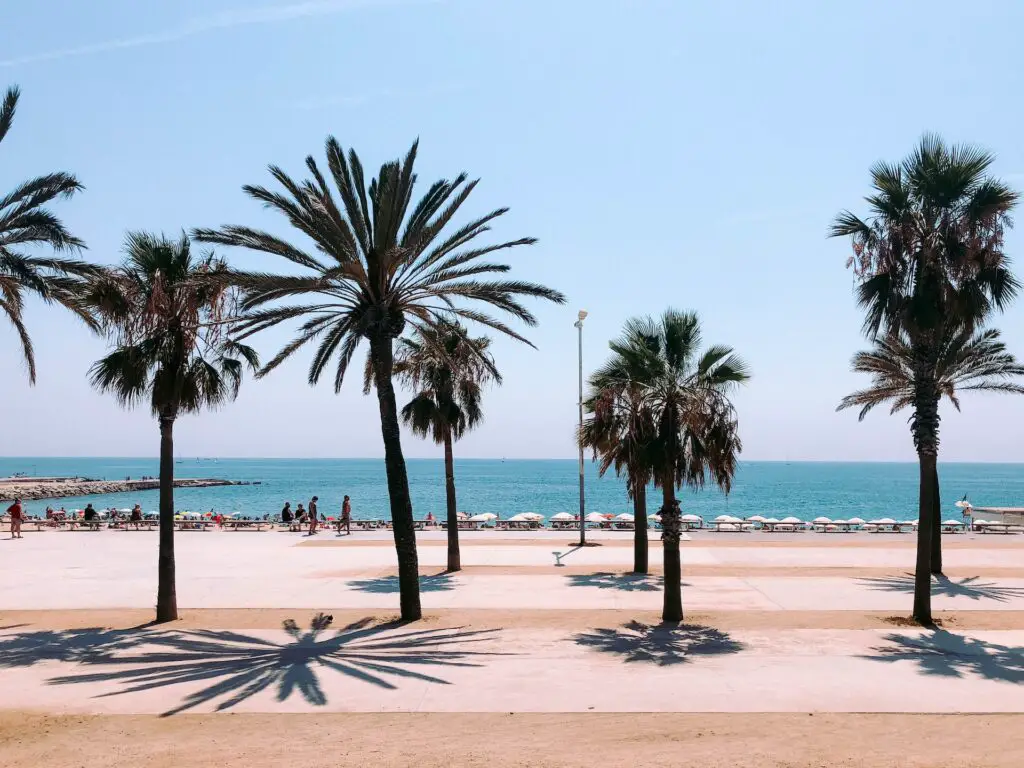 La Barceloneta: The Sunny Seaside
La Barceloneta is a bustling and warm seaside neighborhood where you can find the best seafood restaurants and local tapas bars, surfing and sunbathing spots on stunning beaches, and enjoy the many exciting little shopping spots and sights.
As one of Barcelona's most authentic and inviting districts, you'll fall in love with the magic of the landscape.
Like all neighborhoods in Barcelona, as long as you're careful with your valuables and don't walk alone at night, La Barceloneta is safe and tourist-friendly.
What To Do in Barceloneta
La Barceloneta's beaches are the perfect sunny seaside stopover, with the area divided into 4 beaches. Restaurants, food and drink bars, fashion shops, and other local goods liven up the energy of this district.
From Montjuïc in Barcelona, a second cable car route travels down the Barceloneta marina. The Cable Car Tours are an exciting landmark, with magnificent views of the sprawling city as you travel from La Barceloneta to Montjuïc, and vice versa. Barceloneta is also an easy walk from both El Born and Barri Gotic, making it easy to combine sightseeing in Barcelona's center with a day at the beach.
Where To Stay in Barceloneta
The best hotels in Barceloneta include spots like Hotel 54 Barceloneta, a terraced building overlooking the port, or W Barcelona with its easily distinguishable sail-like structure next to Barceloneta Beach.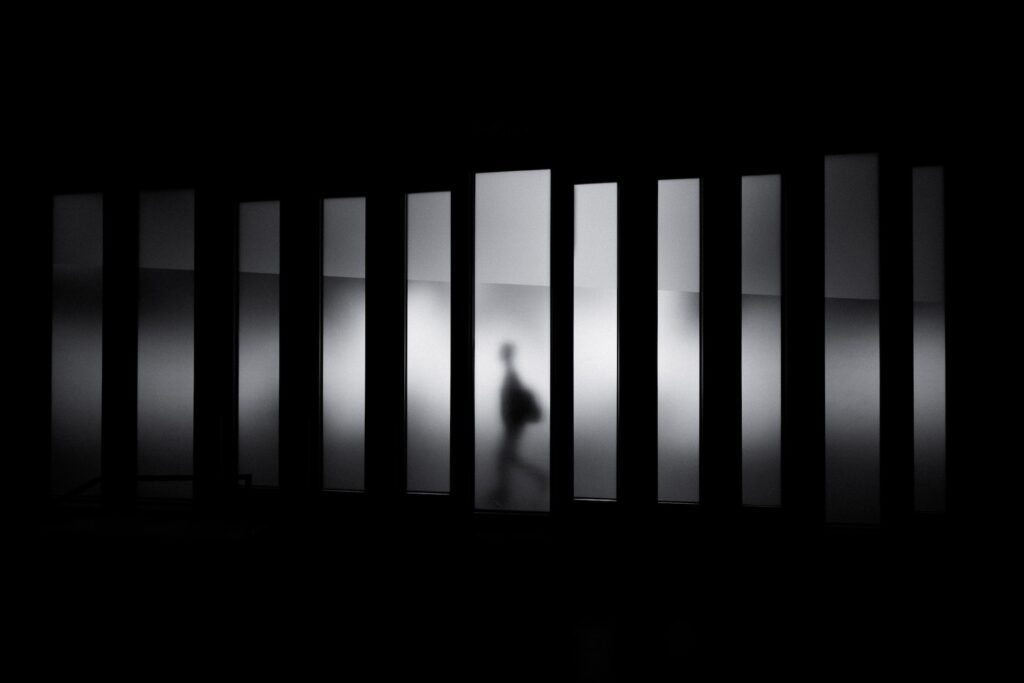 El Poblenou: The Trendiest
El Poblenou is a large district with trendy and hip cafes, tapas bars, ice cream vendors, and so much more along. This district is perfect if you're looking for a quiet stopover that isn't as busy as the more central neighborhoods.
What To Do in El Poblenou
The winding and busy boulevards along the seaside offer you a vast array of local cuisine and culture. The cutting-edge modernization of the Barcelona Design Museum and the rustic settings and energetic environment of the Palo Alto market shows you El Poblenou has something for everyone.
Where To Stay in El Poblenou
The best hotels in El Poblenou can be found along the coast, and include places like Hotel Paxton Barcelona and Acta Voraport, which is less than 700m from Bogatell Beach.
What hotels are available?
Just because we are solo travelers doesn't mean we don't have standards! You might want something affordable, but not a hostel. You want to be close to the action, but not in the middle of the party scene. And you just want to be alone in your hotel room after a long day exploring the city. With our interactive map below, you can search for hotels in area you want easily!
Click on the map below!
Note: Our site is supported by readers and we may earn a commission from affiliate links at no additional cost to you.
Conclusion: Whatever Your Type, Barcelona Has It All!
As a solo traveler for the first time abroad, Barcelona is a haven for beautiful architecture and ancient sights and has a treat for every type of person between its vast and diverse districts.
When choosing the right neighborhood in Barcelona for your next solo travel, keep in mind the type of traveler you are and what you hope to gain from your trip. If you want to be close to the action and nightlife, then the Gothic Quarter is perfect for you. However, if you're looking for a more relaxed and local experience, then El Born is ideal. No matter which neighborhood you choose, you're sure to have an amazing time solo traveling in Barcelona!