Barcelona, the vibrant capital of Catalonia, is known for its rich history, stunning architecture, and lively atmosphere. But did you know that it's also a thriving hub for LGBTQ+ culture? Whether you're a solo traveler or part of the community, Barcelona offers a diverse range of events and attractions that cater to everyone's tastes. Get ready to dive into the colorful and welcoming world of Barcelona's LGBTQ+ scene!
Historic Pride: A Journey Through Time
One can't explore Barcelona's LGBTQ+ scene without acknowledging its historical roots. In June, the city comes alive during the annual Pride celebration, which dates back to 1977. It is one of the oldest pride festivals worldwide. Join the vibrant parades that take over the streets, filled with music, dancing, and a contagious sense of joy.
Fabulous Fun at Gay Beaches
Barcelona boasts several LGBTQ+ friendly beaches where you can soak up the sun while reveling in a vibrant and accepting atmosphere. The most famous one is Barceloneta Beach, located in the heart of the city. This stretch of golden sand is dotted with rainbow flags and offers a relaxed yet lively vibe, perfect for making new friends and enjoying beachside cocktails.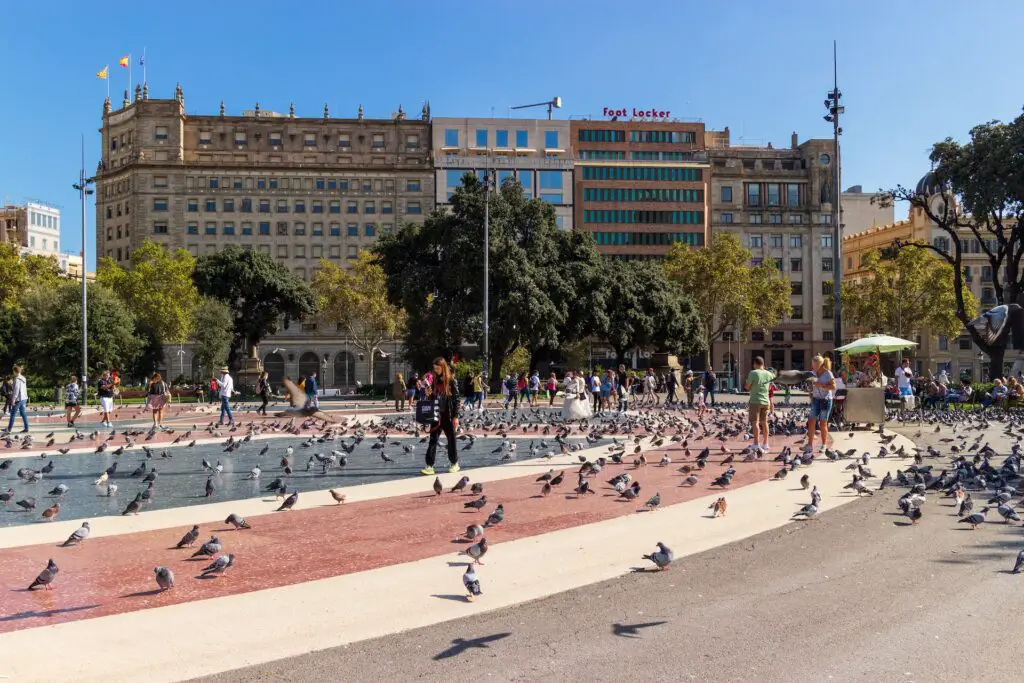 Exploring the LGBTQ+ District: Eixample
Eixample, known as "Gaixample" by locals, is Barcelona's main gay neighborhood. This district is home to a plethora of LGBTQ+-owned bars, clubs, and restaurants. Spend an evening bar-hopping along Carrer d'Aribau or indulge in some retail therapy at the many queer-friendly boutiques. Dive into the heart of Barcelona's LGBTQ+ community and embrace the welcoming and inclusive atmosphere.
Dance the Night Away at Clubs
Barcelona's nightlife is legendary, and the LGBTQ+ scene is no exception. From sleek and trendy clubs to underground and alternative venues, the city offers a fantastic range of nightlife options for all tastes. Head to clubs like Arena, Razzmatazz, or United Chains for unforgettable nights filled with music, dancing, and celebratory vibes.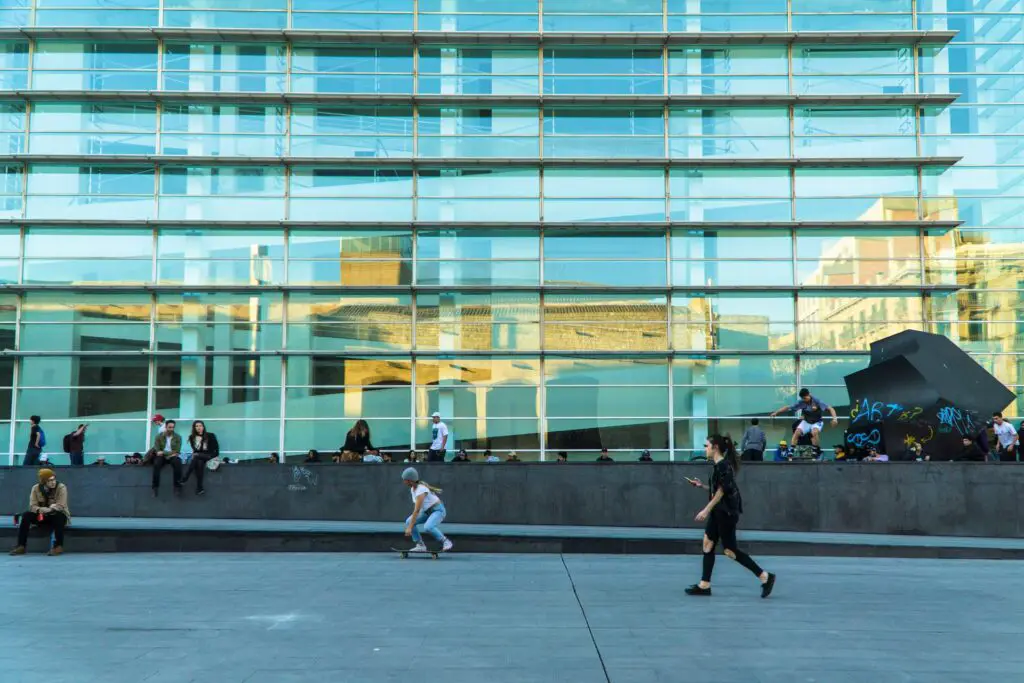 Art and Culture: Exploring LGBTQ+ Museums and Galleries
Barcelona is a city of art, and that extends to its LGBTQ+ scene. Visit the Gaixample district to discover unique art galleries that showcase the talent of queer artists. The Museum of Contemporary Art of Barcelona (MACBA) is another must-visit, hosting exhibitions that explore the LGBTQ+ experience and societal progress.
Festivals Celebrating Diversity
Beyond Pride, Barcelona hosts various LGBTQ+ festivals throughout the year, ensuring its inclusivity is celebrated all year round. The Circuit Festival, for instance, is one of the biggest international gay festivals in Europe, featuring a mix of music, beach parties, and daytime activities. Other notable events include Barcelona Gay and Lesbian Film Festival and Barcelona International Bear Pride.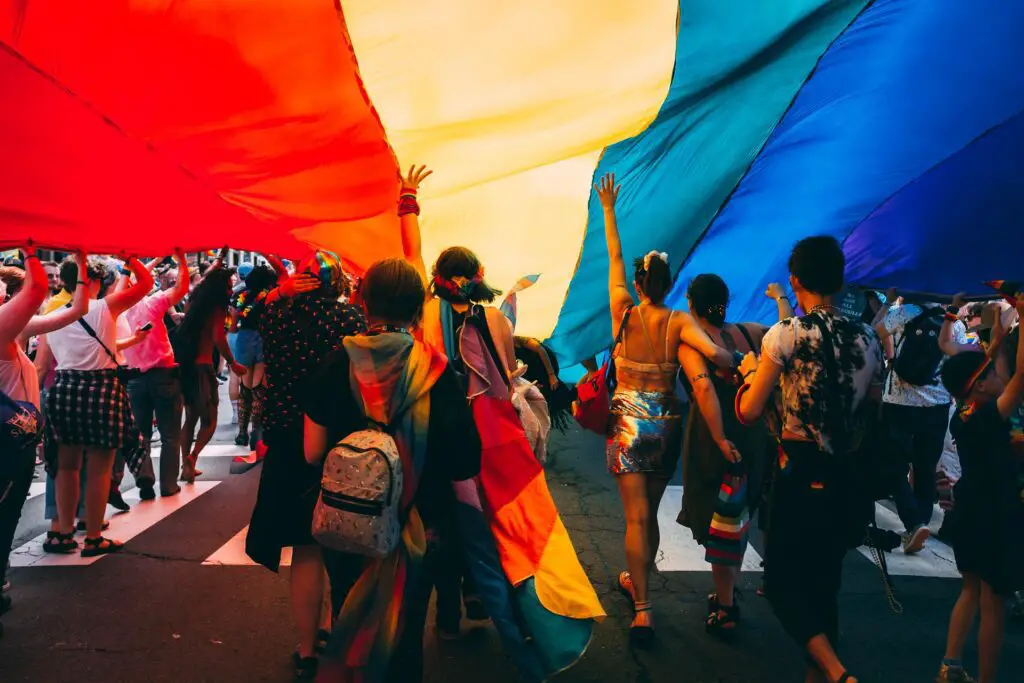 Embracing LGBTQ+ History at LGBTQ+ Centers
If you're interested in delving deeper into the history and struggles of the LGBTQ+ community in Barcelona, visit organizations such as Casal Lambda and La Federica. These centers offer a wealth of resources and activities, including talks, workshops, and exhibitions, to promote awareness and inclusivity.
Delicious LGBTQ+ Friendly Culinary Experiences
Barcelona's culinary scene is an absolute treat, and LGBTQ+ travelers will find no shortage of queer-friendly establishments. Look out for colorful venues like El Vegetariano de la Algarroba or Café de les Delícies, known for their delicious vegetarian and vegan cuisine. Enjoy a meal while soaking up the lively atmosphere and engaging with the welcoming staff.
The Bottom Line
Barcelona is a city that unapologetically embraces diversity and celebrates its LGBTQ+ community. No matter your identity or orientation, this vibrant capital offers a warm welcome to solo travelers looking to explore its LGBTQ+ scene. From the Pride celebration that brings the streets alive to the unique LGBTQ+ museums, Barcelona is a destination where you can be yourself, celebrate, and create lasting memories. So, pack your bags, embrace the rainbow, and live your best life in this incredible LGBTQ+ paradise!