In the vibrant city of Barcelona, Spain, there's more to explore than just the iconic landmarks and stunning architecture. The city is known for its lively street markets where locals and tourists alike can immerse themselves in a world of unique treasures. Whether you're a vintage enthusiast or simply enjoy the thrill of finding hidden gems, Barcelona's flea markets are a must-visit. So, grab your tote bag and get ready for a solo adventure through the city's street markets!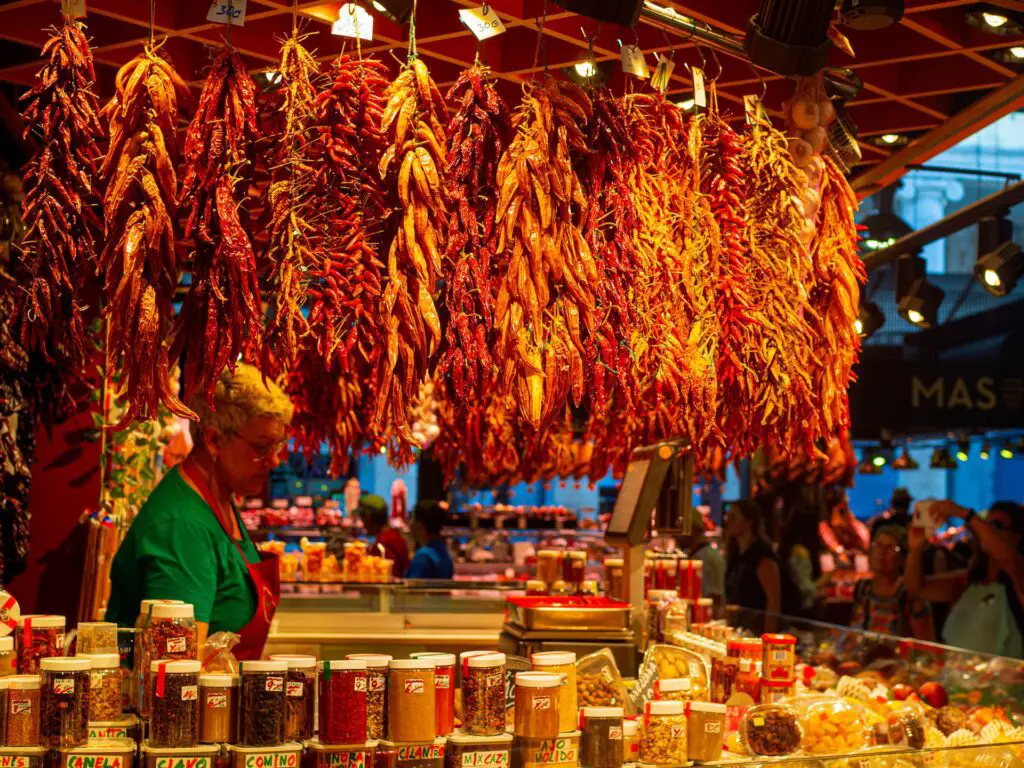 1. The Mercat dels Encants: A Feast for the Senses
One of the oldest flea markets in Barcelona, Mercat dels Encants is a true feast for the senses. Located in the neighborhood of El Clot, this sprawling market is packed with stalls selling a plethora of antique furniture, vintage clothing, collectibles, and much more. As you wander through the maze of tents and vendors, you'll be enchanted by the mélange of scents, sounds, and sights that surround you. From the aroma of freshly brewed coffee to the sound of enthusiastic haggling, this market offers a truly unique shopping experience.
2. Els Encants Vells: Barcelona's Open-Air Treasure Chest
If you're looking for a truly authentic Barcelona street market experience, Els Encants Vells is the place to be. Located in the neighborhood of Glories, this centuries-old market is a treasure chest filled with a wide variety of goods. Here, you can find anything from vintage clothing and accessories to antique books and vinyl records. As you meander through the market, keep your eyes peeled for unique finds that reflect the rich history and culture of Barcelona.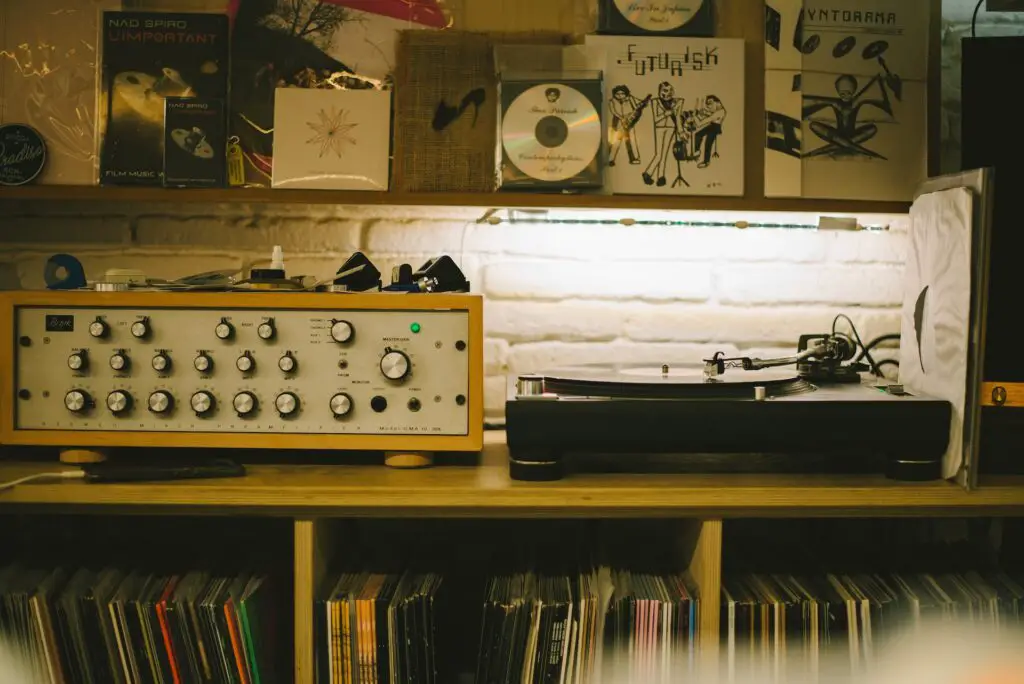 3. Mercantic: A Vintage Wonderland
Hidden away in the suburb of Sant Cugat del Vallès, just outside Barcelona, Mercantic is a vintage lover's paradise. This expansive market is housed in an old factory and features a stunning array of vintage furniture, decor, art, and fashion. With over 70 stalls to explore, you'll easily lose yourself in a world of retro charm. Whether you're on the hunt for a mid-century modern armchair or a classic vinyl record, Mercantic is sure to captivate your heart and transport you back in time.
4. Palo Alto Market: Where Creativity and Vintage Collide
For a contemporary twist on the vintage market experience, Palo Alto Market offers a unique blend of art, design, fashion, and gastronomy. Located in the vibrant district of Poblenou, this monthly market showcases a carefully curated selection of vintage clothing, handmade crafts, and independent designer products. Here, you can mingle with local artists and designers, enjoy live music performances, and indulge in delicious street food. Palo Alto Market is undoubtedly the perfect destination for hipsters, bohemians, and all those seeking a creative and vintage-inspired experience.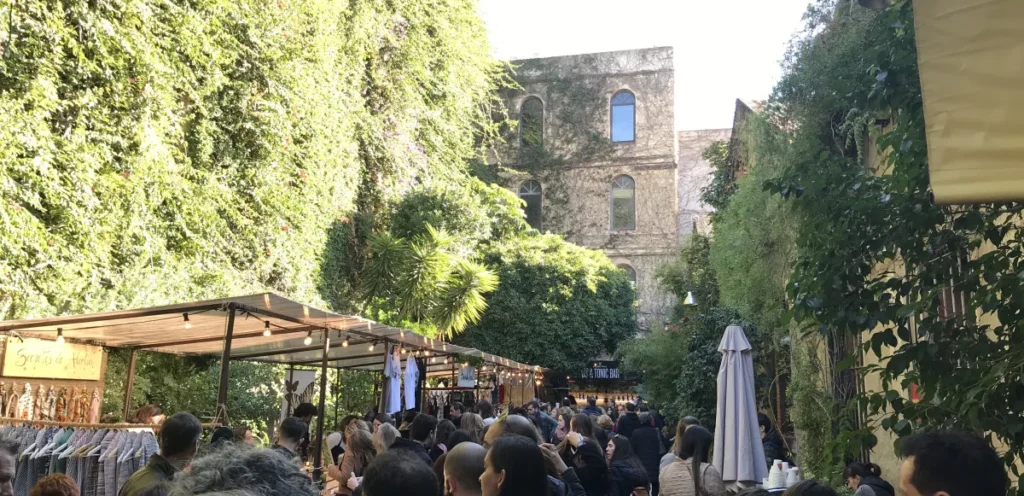 5. Mercat Gòtic: For Those with an Eccentric Taste
For those seeking a more bohemian vibe, head over to the Mercat Gòtic, also known as the Flea Market of Plaza Nova. Located in the heart of Barcelona's Gothic Quarter, this market offers a mix of vintage clothing, accessories, vinyl records, and handmade crafts. As you stroll through the narrow alleys, you'll find yourself immersed in a world of artistic expression and creativity. Don't forget to bargain with the friendly vendors, as haggling is part of the fun and could lead to even better deals.
6. Mercat de Sant Antoni: A Taste of Local Flavor
For a taste of local flavor and authenticity, pay a visit to Mercat de Sant Antoni. This historic market, recently renovated, is a favorite among locals looking for fresh produce, traditional Catalan delicacies, and a lively atmosphere. Sundays are particularly vibrant, as the market hosts a second-hand book fair where you can find literary treasures from all genres.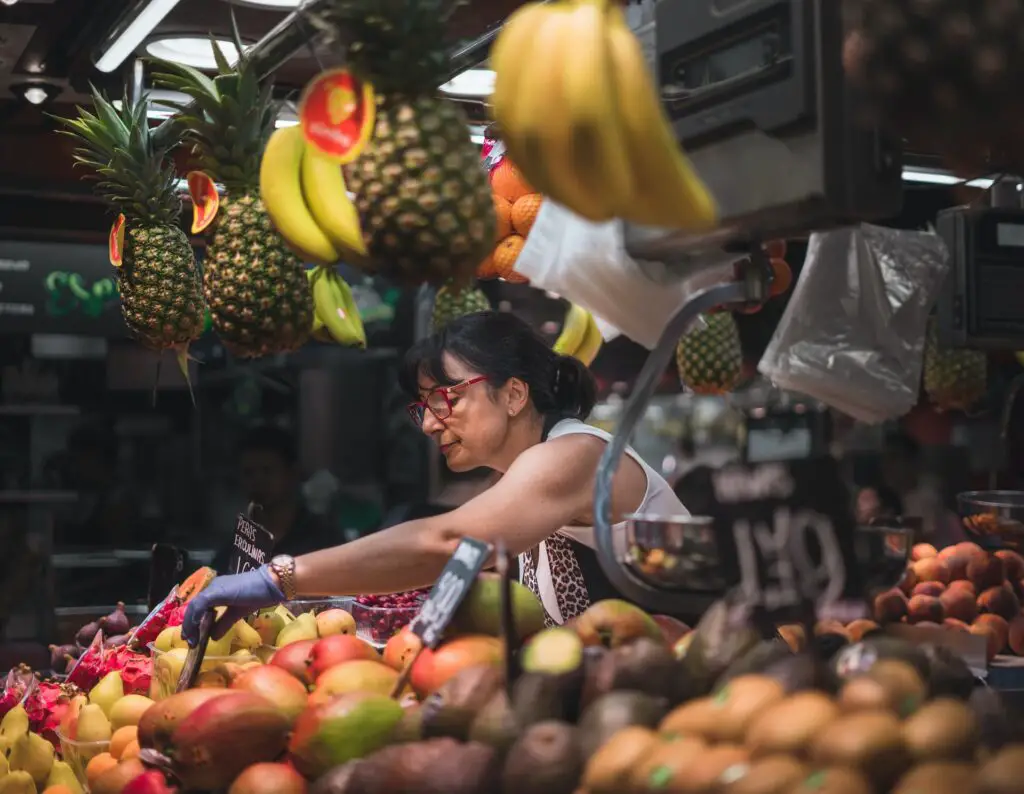 Tips for Navigating Barcelona's Flea Markets
To make the most of your flea market adventure in Barcelona, here are a few handy tips:
Arrive early: Many flea markets start bustling as soon as the sun rises, so arriving early ensures you have first pick of the best treasures.
Bargain wisely: Haggling is a common practice in Barcelona's flea markets, but be respectful and remember that sellers have put a lot of effort into curating their stalls.
Wear comfortable shoes: With so much ground to cover, comfortable footwear is essential for a day of exploring.
Be mindful of pickpockets: Like any crowded place, flea markets can attract pickpockets, so keep your belongings close and stay vigilant.
Final Thoughts
Barcelona's flea markets are not just shopping destinations; they are vibrant hubs of culture, history, and creativity. From the narrow alleyways of Mercat dels Encants to the retro charm of Mercantic, these markets offer a window into Barcelona's rich past and present. So, immerse yourself in the lively atmosphere, soak up the local charm, and discover your very own vintage treasures. Barcelona's street markets are waiting to be explored!