Observatori Fabra, perched high on the beautiful Tibidabo Hill overlooking Barcelona, Spain, is an institution that has been integral in the realms of astronomy, meteorology, and seismology for over a century. It has weathered world wars, civil unrest, and has seen the evolution of astronomical technology, yet it remains a steadfast symbol of our pursuit of understanding the universe.
The Impact of Observatori Fabra on Astronomical Studies
The observatory was officially inaugurated on April 7, 1904. It was a project conceived and executed by the Royal Academy of Sciences and Arts of Barcelona, with significant contributions from the astronomer Josep Comas i Solà and the architect Josep Domènech i Estapà. In its early years, it contributed to the Carte du Ciel project, an ambitious international effort to map the entire sky.
It houses one of the world's oldest functioning refracting telescopes, offering a unique perspective of the cosmos for over a century. In fact, aside from discovering many asteroids, Comas i Solà was the first to describe the physical appearance of Saturn's moon, Titan. His work laid a strong foundation for future astronomers, and Observatori Fabra continues to be a leader in asteroid studies.
The observatory has also played a critical role in meteorological and seismological studies. It has contributed significantly to our understanding of Earth's weather patterns and seismic activity. The meteorological station at Observatori Fabra is one of the oldest and most comprehensive in Spain, providing valuable data for over 100 years.
The Significance of Tibidabo Hill
Standing at 512 meters, Tibidabo Hill is the tallest hill in the Serra de Collserola, providing an unparalleled view of the city and the sea. Its height and location make it the perfect home to Observatori Fabra, offering a clear view of the night sky.
Historically, Tibidabo Hill has been a place of spiritual significance. Its name, derived from the Latin phrase 'I will give to you,' is a reference to a biblical temptation of Christ. It is home to the Temple Expiatori del Sagrat Cor, a beautiful Catholic church that is a popular pilgrimage site. Today, it is a place where science and spirituality intersect, offering a place for contemplation of the universe's vastness.
However, Tibidabo Hill is not just a place of scientific and spiritual significance, but it is also a popular recreational area. With a funicular railway, an amusement park, and hiking trails, it attracts both locals and tourists looking for leisure activities with a view.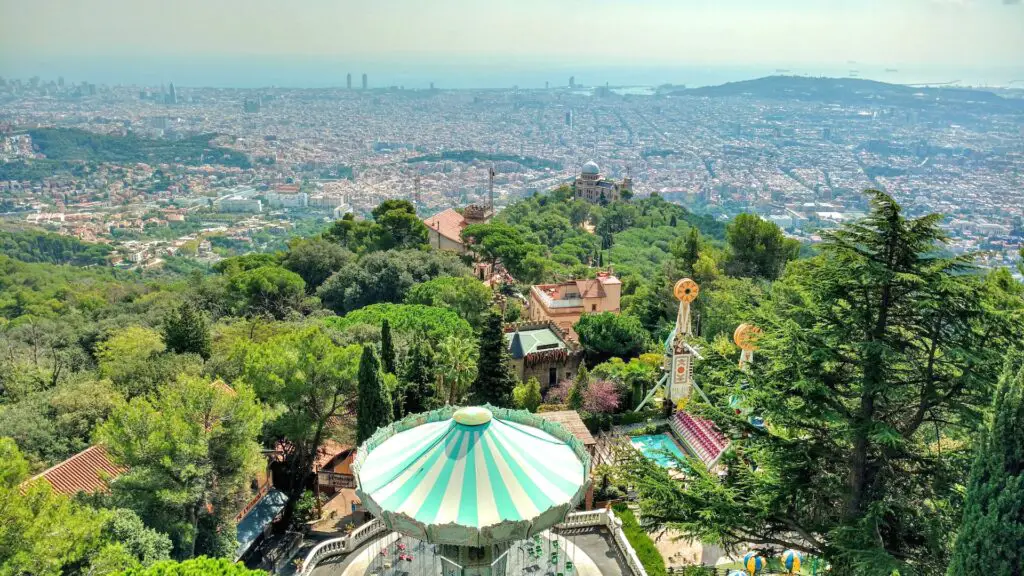 What to Expect When Observing the Stars at Observatori Fabra
As you step into the historic observatory, you are transported back in time. The grand refracting telescope, initially installed in 1904, still stands, ready to offer a glimpse of the cosmos. On clear nights, you can observe various celestial bodies, including planets, nebulae, galaxies, and of course, stars. The observatory staff, passionate and knowledgeable, are on hand to guide your observations and answer any questions. It's an experience that combines science, history, and the sheer beauty of the universe.
Beyond stargazing, Observatori Fabra also offers 'Dinner with Stars' during the summer months. This unique experience combines a delicious Mediterranean dinner with a guided tour of the observatory and stargazing session. It's a perfect way to spend a summer evening, under the stars, learning about the universe.
Educational Programs at Observatori Fabra
Observatori Fabra strongly believes in the importance of science education and offers various programs for both children and adults. School visits are a regular feature, with tailored programs that align with the curriculum. Students get a chance to learn about astronomy, observe the sky, and engage in hands-on activities. The observatory also hosts science camps during the summer, where children can delve deeper into the world of astronomy.
For adults, Observatori Fabra offers evening courses and lectures by experts in the field. These programs cater to both beginners and advanced students of astronomy. The observatory is also part of the 'Open Doors' program, allowing the public to visit and learn about its historical and scientific significance.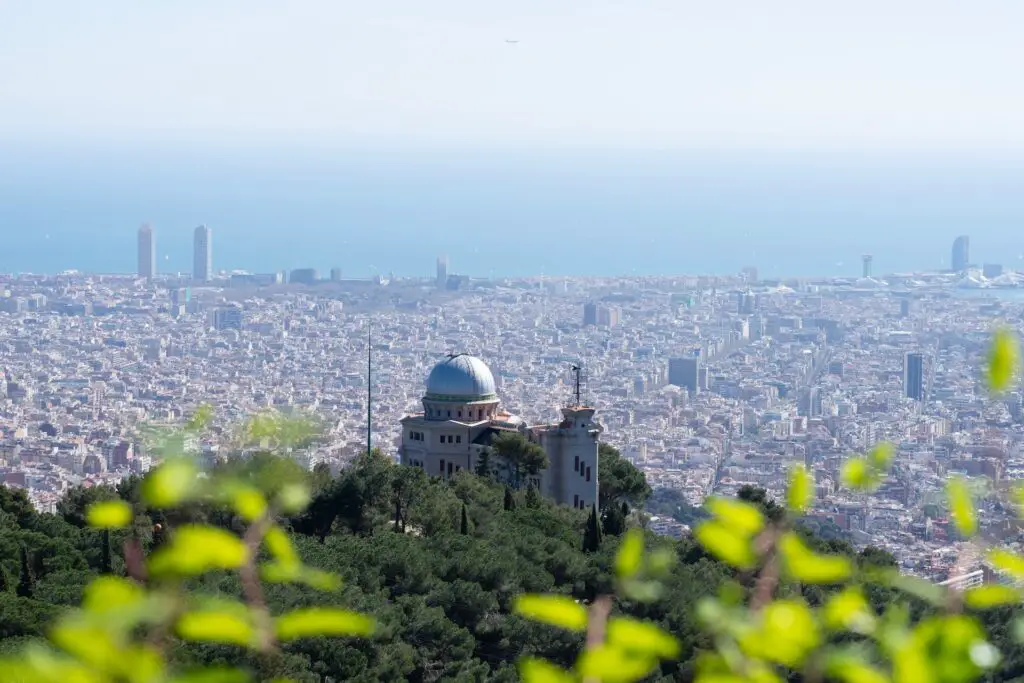 Best Time to Visit Observatori Fabra
The best time to visit Observatori Fabra depends on what you want to see. If you're interested in stargazing, the best time is during the summer and autumn months when the nights are clear. It's also during these months that the observatory hosts its 'Dinner with Stars' program, offering a unique combination of gastronomy and astronomy.
For those interested in the historical and architectural aspects of the observatory, it can be visited year-round. The building itself is a marvel, a mix of neoclassical and neogothic styles, with a brick façade and white marble interior. The views of Barcelona from Tibidabo Hill are also spectacular in any season.
If you're planning to participate in any educational programs, it's best to check the observatory's calendar as these are scheduled throughout the year. Regardless of when you visit, a trip to Observatori Fabra is sure to be a memorable experience.
Tips for a Successful Visit to Observatori Fabra
Check the weather. Cloudy or rainy weather can hinder stargazing, so it's best to plan your visit on a clear day or night.
Book your tickets in advance. The observatory's programs, particularly the popular 'Dinner with Stars,' can sell out quickly. Booking ahead ensures you won't miss out. 
Dress warmly. Even during the summer, it can get chilly at night on Tibidabo Hill, especially if you plan to stargaze. 
Bring your curiosity and questions. The staff at Observatori Fabra are passionate about their work and eager to share their knowledge.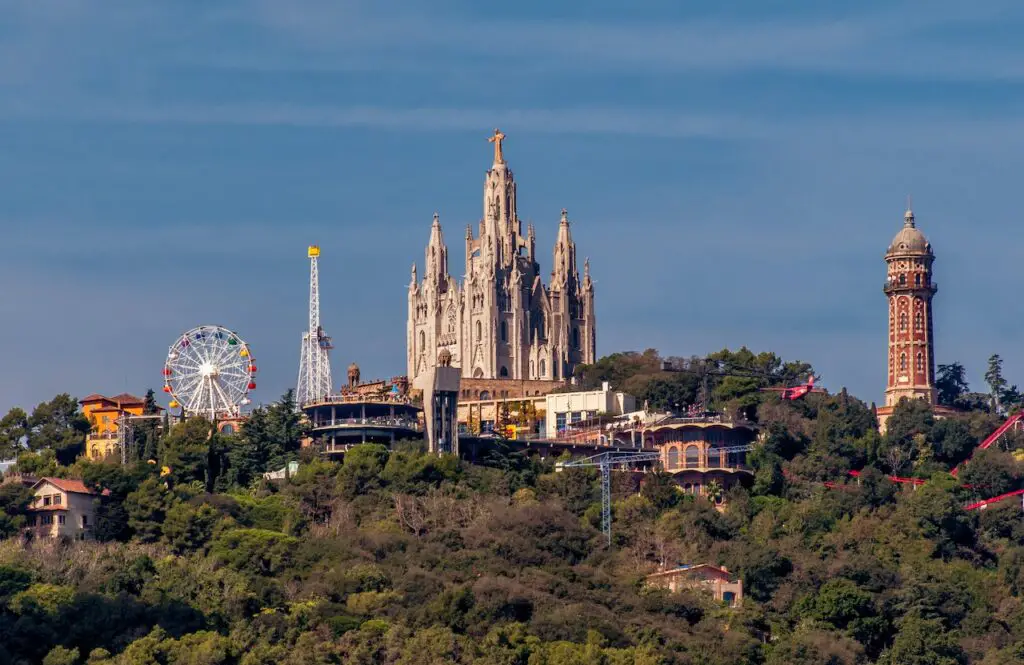 How to Get to Observatori Fabra
Getting to Observatori Fabra is part of the adventure. Located on Tibidabo Hill, it can be reached by the Tibidabo Funicular, a historic cable car that offers stunning views of the city. Alternatively, you can take the number 111 bus from Plaça de Vallvidrera or drive.
If you're feeling adventurous, you could also hike up the hill. There are several trails leading up to the observatory, offering an opportunity to enjoy the natural beauty of the Serra de Collserola. However you choose to reach Observatori Fabra, the journey is sure to be memorable.
Other Attractions Near Observatori Fabra
While Observatori Fabra is a must-visit, there are other attractions nearby that are worth exploring. The Temple Expiatori del Sagrat Cor, a stunning Catholic church, is located at the hill's summit. Its neo-Gothic architecture and panoramic views of the city make it a popular destination.
Tibidabo Amusement Park, one of the oldest in the world, is also located on the hill. With its vintage rides and spectacular views, it's a favorite among both locals and tourists. If you're a nature lover, the Serra de Collserola Natural Park offers many hiking and biking trails.
Whether you're an astronomy enthusiast, a history buff, or just looking for a unique experience, a visit to Observatori Fabra and its surrounding attractions is sure to be unforgettable. Enjoy the journey, the views, and the beauty of the night sky. After all, as Carl Sagan once said, "We are all made of star-stuff."