Barcelona might be known for its vibrant culture, stunning architecture, and bustling street life, but that doesn't mean you need to break the bank to experience it all.
Solo travelers on a budget can still have an amazing time exploring this beautiful city without emptying their wallets.
From affordable accommodations to delicious street food, here are 10 budget-friendly ways to explore Barcelona solo:
Affordable Accommodations
Barcelona offers plenty of budget-friendly accommodation options tailored for solo travelers. Look for hostels, guesthouses, or budget hotels that offer single rooms or dormitory beds at affordable rates. Not only will you save money, but you'll also have the chance to meet other like-minded travelers.

Sant Marti is one district worth considering if you're conscious of budget. This area is located a bit further away from the city center, but it offers excellent value for money when it comes to accommodation.
You can find plenty of budget-friendly options here, including hostels, budget hotels, and guesthouses.
Some of the most popular options include the Barcelona Pere Tarrés Youth Hostel, Hotel Amrey Sant Pau, and Residència Erasmus. Plus, Sant Marti is near the beach, so you can enjoy some sun and sand without having to pay a premium for accommodation.
Public Transportation
Barcelona boasts an excellent public transportation system that is not only efficient but also pocket-friendly. Purchase a T-10 Card, which allows for ten trips on buses, trams, or metro, at a reduced fare. You'll be able to navigate the city easily while saving some euros.
Additionally, Barcelona also has an extensive bike-sharing system. Bicing is a convenient and eco-friendly way to get around the city. With over 400 stations and 6,000 bicycles available, you can pick up and drop off your bike at any station. You can purchase a yearly subscription or rent a bike for a short period of time.

For those who prefer private transportation, taxis are readily available and affordable in Barcelona. However, be aware that during peak hours, traffic can be heavy and you may have to pay a surcharge. Uber is also available, but it is not as popular in Barcelona as it is in other major cities.

Overall, whether you choose to use public transportation, bike-sharing, or taxis, getting around in Barcelona is easy and affordable. So, explore the city without breaking your budget!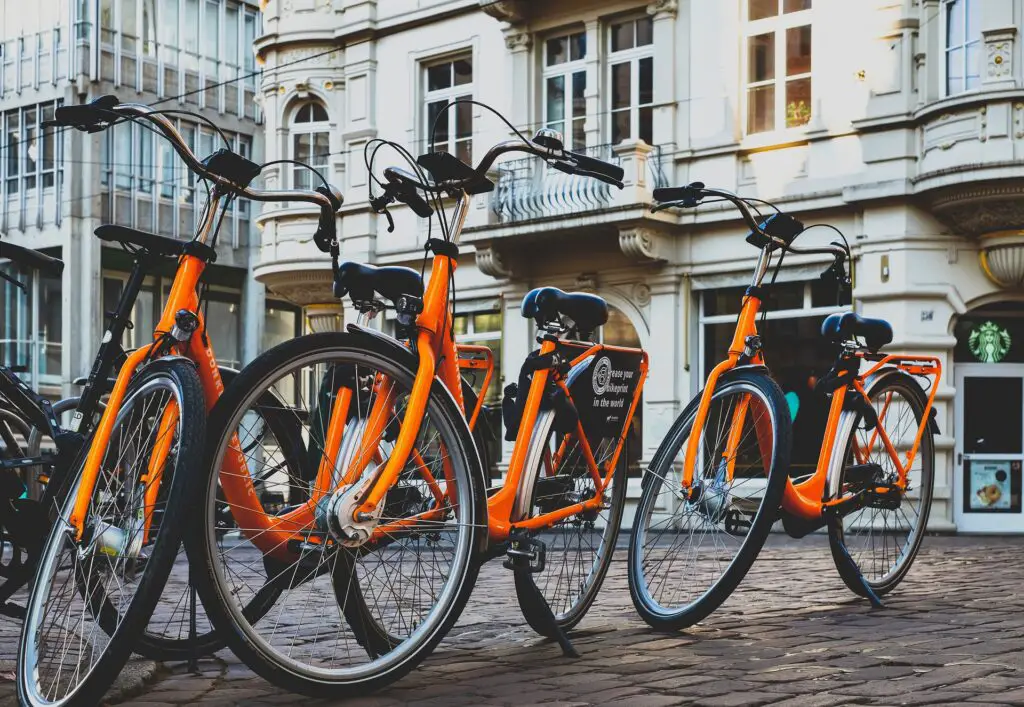 Walking Tours
Lace up your walking shoes and join one of the many free or low-cost walking tours in Barcelona. These guided tours offer a fantastic way to explore the city's top attractions while learning about its rich history and culture.
Park Güell
One of Barcelona's most famous landmarks, Park Güell, may require an entrance fee to explore the monumental zone. However, you can still enjoy the enchanting park for free by exploring the public area which includes stunning views of the city, vibrant mosaics, and beautiful gardens.
La Boqueria Market
Foodies on a budget will love the vibrant La Boqueria Market. Located on La Rambla, this market offers an abundance of fresh produce, local delicacies, and affordable street food options. Grab a quick and tasty bite while immersing yourself in the lively atmosphere.
Picnic in Park de la Ciutadella
Purchase some inexpensive picnic supplies from local markets and head to Park de la Ciutadella for a relaxing afternoon. This tranquil park is the perfect spot to unwind, admire the beautiful buildings, and people-watch.
Free Museums
Barcelona is home to several museums that offer free admission on certain days or times. Take advantage of these opportunities to immerse yourself in art, history, and culture. The Picasso Museum, for example, is free on the first Sunday of each month.
Beach Time
Barcelona's sandy beaches are a must-visit, especially for solo travelers looking for some relaxation and sun. Pack your beach towel, sunscreen, and a good book, and spend a leisurely day soaking up the sun without spending a dime.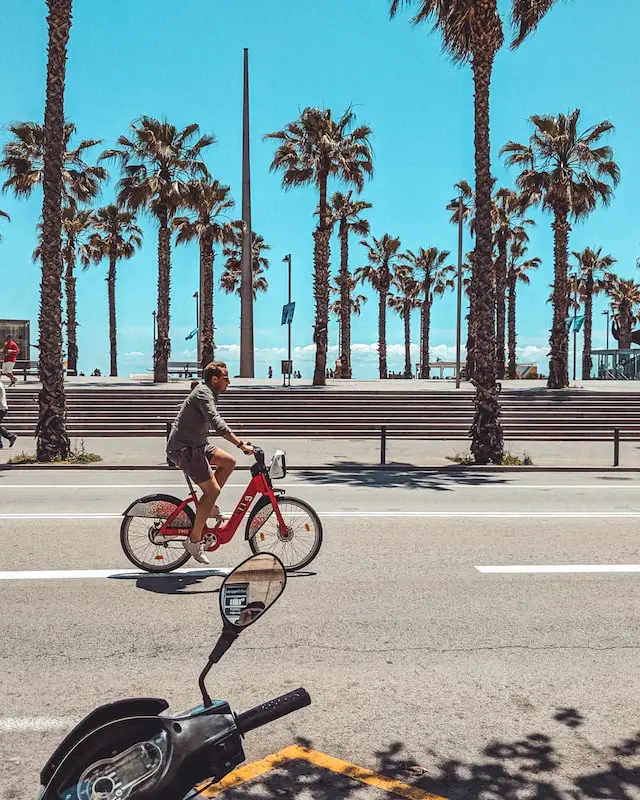 Tapas Bars
Sampling the local cuisine is a must-do in Barcelona, but it doesn't have to be costly. Visit tapas bars that offer small, reasonably-priced plates. This way, you can try a variety of traditional dishes without blowing your budget.
In addition to tapas bars, there are also plenty of street vendors and food markets where you can indulge in delicious Catalan specialties.
Some popular ones include churros with chocolate, paella, and crema catalana. If you're feeling adventurous, try some of the seafood dishes that Barcelona is famous for, such as grilled squid or paella de mariscos.
Don't forget to pair your meal with a glass of local wine or cava for the ultimate dining experience. Sampling the local cuisine in Barcelona is a great way to immerse yourself in the culture and try new flavors without breaking the bank.
Free Entry in Gaudí's Works
Barcelona is known for its stunning Gaudí architecture, and luckily, some of his masterpieces offer free entry.
Visit buildings like Casa Batlló and Casa Milà during their free entry hours to marvel at the unique designs created by this renowned architect.

Barcelona may be a popular tourist destination, but that doesn't mean it has to be expensive. With these budget-friendly tips, solo travelers can explore the vibrant city without breaking their wallets.
Don't let the price tag deter you from experiencing Barcelona's beauty – embrace the city's charm on a budget and make unforgettable memories.