Barcelona is a vibrant city that attracts millions of tourists every year. With its stunning architecture, delicious food, and exciting nightlife, it's no wonder that so many people flock to this Spanish city. But beyond the sights, one of the most rewarding experiences when traveling is to connect with the locals. However, for many solo travelers, this can be challenging. But fear not! Follow these tips and you'll be able to immerse yourself in Barcelona's vibrant culture and make lasting connections with the locals.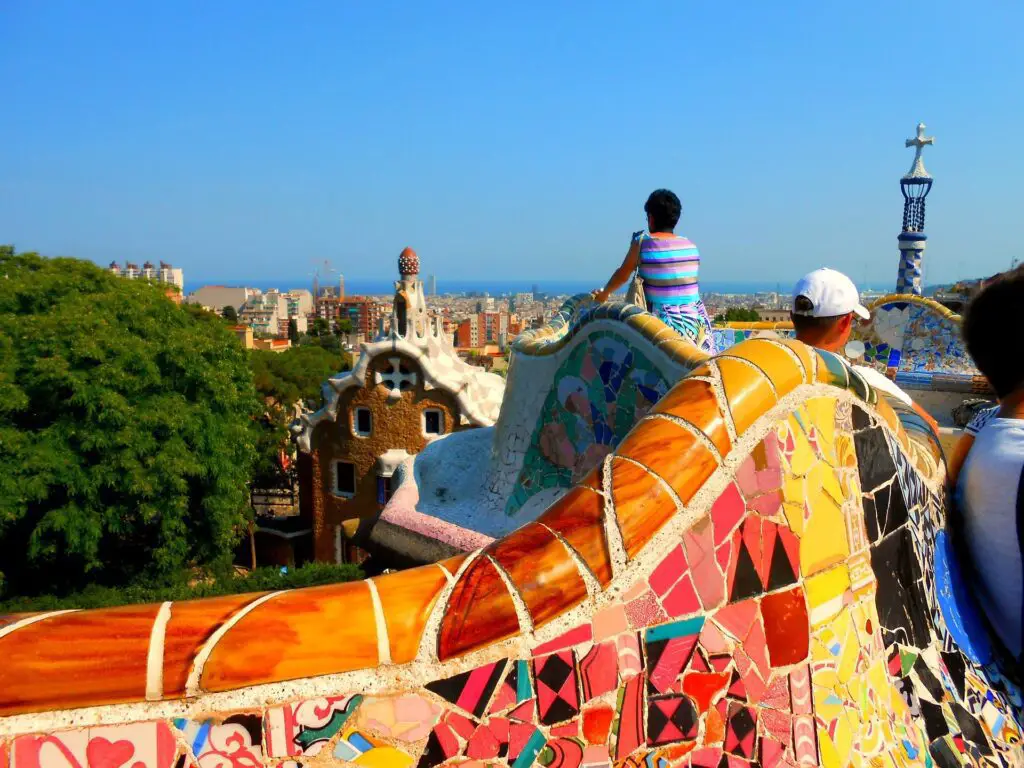 1. Stay in a Local Neighborhood
While it might be tempting to stay in the touristy areas of Barcelona for convenience, staying in a local neighborhood can give you a more authentic experience. By staying in a more residential area, you'll have the opportunity to interact with locals on a daily basis. Consider booking an Airbnb or a hostel in the neighborhoods of Gracia, El Raval, or Poble Sec.
Barcelona is a city of neighborhoods, and each one has its own unique character. Take the time to explore and soak up the atmosphere. Stop into local shops and cafes and strike up conversations with the locals.
2. Join a Walking Tour
Walking tours are an excellent way to explore Barcelona's hidden corners and learn about the city's history and culture. Joining a walking tour led by a local guide can give you insight into the city that you wouldn't get on your own. You'll also have the opportunity to meet other travelers and potentially make new friends.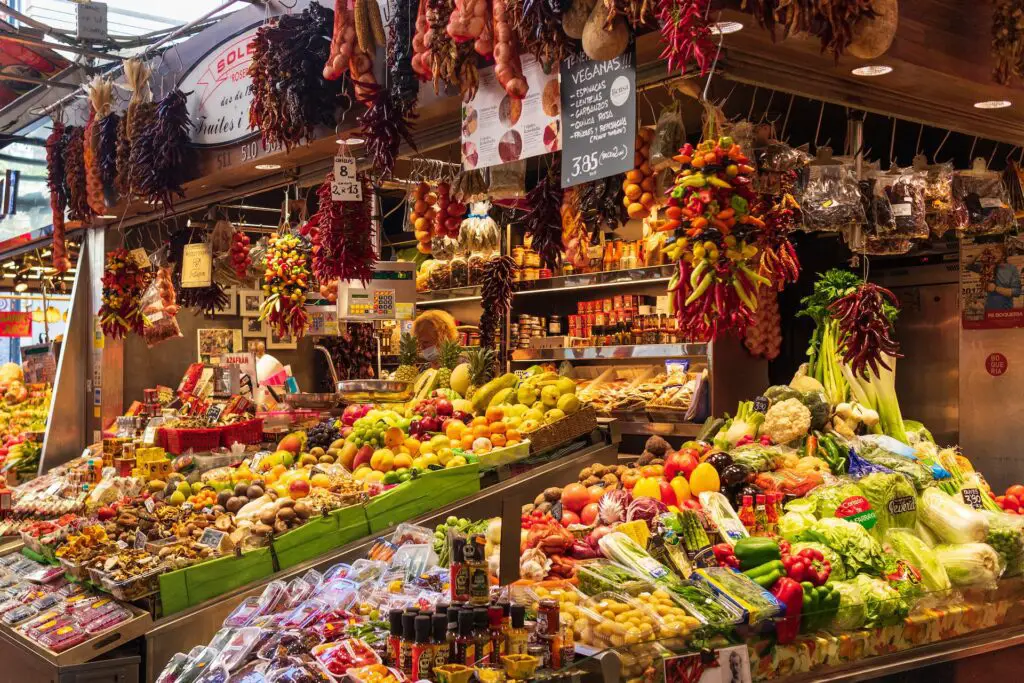 3. Visit Local Markets
Barcelona has many local markets where you can buy fresh produce, meat, and seafood, as well as handicrafts and souvenirs. Visiting these markets is an excellent way to connect with local vendors, learn about traditional foods, and get a sense of the city's daily life. Some of the most popular markets in Barcelona include La Boqueria, Mercat de Santa Caterina, and Mercat de la Concepció.
4. Attend Local Events
Attending local events, such as festivals, concerts, or art exhibitions, is an excellent way to connect with locals and experience the city's culture. Barcelona is home to a variety of festivals and events throughout the year, from the famous La Mercè festival to the neighborhood fiestas. Check out the local listings to see what's happening during your visit and make a point to attend. Not only will you get to experience local traditions and customs, but you'll also have the opportunity to meet and mingle with locals.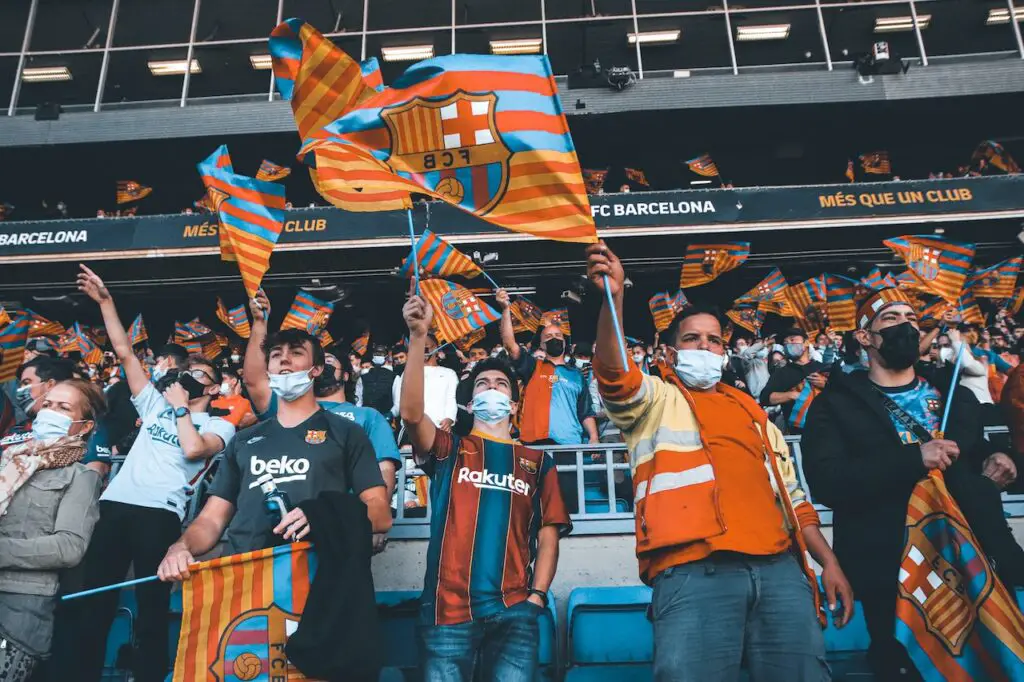 5. Attend a Football Match
Football is a big part of Catalan culture, and attending a football match is a great way to experience it firsthand. FC Barcelona is one of the most famous football clubs in the world, and attending a match at the Camp Nou is an unforgettable experience. Joining the locals in cheering on the team is a great way to connect with them.
6. Try Local Food
One of the best ways to experience a culture is through its food. Skip the chain restaurants and tourist traps and opt for local eateries instead. Visit La Boqueria, the city's famous food market, for a taste of local cuisine. Try tapas at El Xampanyet or El Quim de la Boqueria, or grab a traditional Catalan sandwich at La Pepita. Don't be afraid to strike up a conversation with the locals and ask for recommendations – they'll be happy to share their favorite spots with you.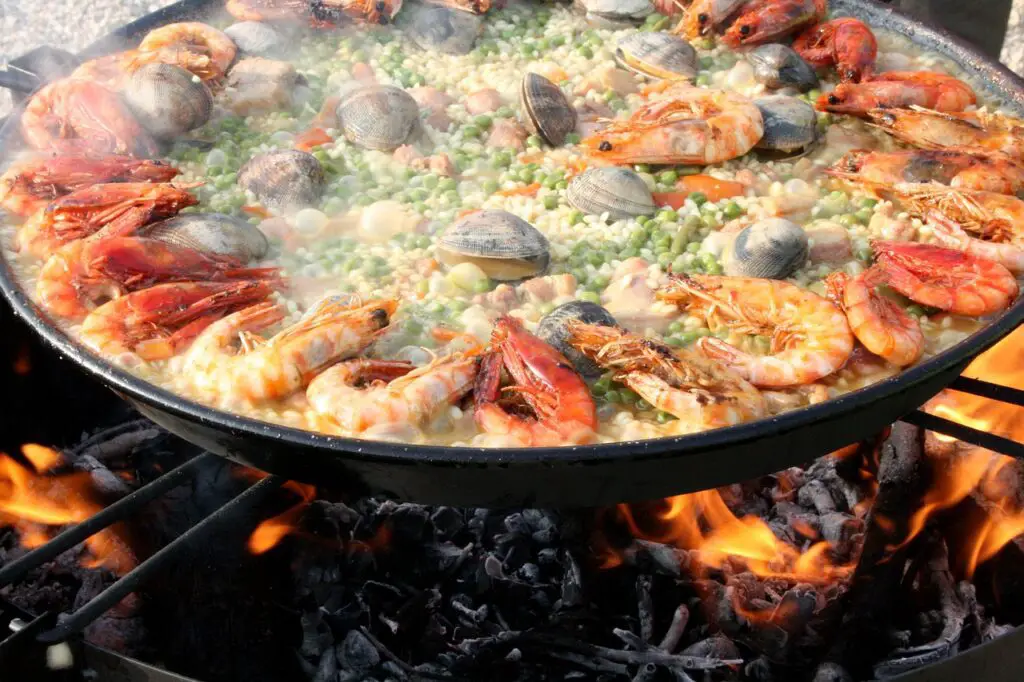 7. Take a Cooking Class
We've established that food is an essential part of Spanish culture, and taking a cooking class is an excellent way to immerse yourself further in it. There are many cooking classes in Barcelona, ranging from Paella workshops to wine tasting experiences. These classes are a great opportunity to learn about the local ingredients and cooking techniques while connecting with the locals.
8. Join a Meetup Group
Meetup.com and other similar websites are a great way to connect with locals who have similar interests. Whether you're interested in language exchange, hiking, or cooking, there's likely a Meetup group in Barcelona that caters to your interests. Joining a group is a great way to meet locals who share your passions and make lasting connections.
9. Attend Language Exchange Meetups
There are many language exchange meetups happening in Barcelona, where locals and travelers meet up to practice their language skills. Attending these meetups can be a great way to meet new people, practice your Spanish or Catalan, and learn more about the city and its culture. Some popular language exchange meetups include Mundo Lingo, Speakeasy, and Barcelona Language Exchange.
10. Learn Some Spanish
While many locals in Barcelona speak English, knowing some basic Spanish phrases can go a long way in making connections. Even just knowing how to say "hello," "thank you," and "goodbye" can show that you respect the local culture and are making an effort to connect with the locals. Consider taking a Spanish language class before your trip, or download a language-learning app like Duolingo or Babbel to brush up on your skills.
11. Volunteer
Volunteering is not only a great way to give back to the community, but it's also an excellent way to meet locals and immerse yourself in the local culture. Consider volunteering with a local organization or charity during your stay in Barcelona. Whether you're helping out at a food bank or teaching English to kids, you'll have the opportunity to make a difference and connect with the locals.
The Bottom Line
Connecting with locals is one of the most rewarding experiences when traveling solo in Barcelona. Choosing to have these kinds of experiences will give you a deeper understanding and appreciation of a culture different from your own. So, go out there and make lasting connections while creating memories that will last a lifetime!